Candidates to win win the top scorer title in Champions League 2021/2022
Predicting which candidates that might be the top scorer in the UEFA Champions League (or just UCL) is like listing the best strikers in the world right now. Of course, the players that play in teams that has a real chance to actually win the tournament have a clear advantage as they get to play more matches, but that does not always have to be true, which was proven last season.

Erling Braut Haaland won the top scorer title last season with 10 goals, despite the fact that his Borussia Dortmund were knocked out already in the quarterfinals against Manchester City. What can be decisive is instead how weak teams you will play in the group stage. Weak resistance there opens up for the best players to score many goals in several matches.

Below we rank 10 candidates to score most goals in the Champions League 2021/2022, in the order we believe they have the greatest chance of winning.


1. Erling Braut Haaland, Borussia Dortmund
The Norwegian youngster Erling Braut Haaland is a true goal machine, and this especially in the Champions League. He won the scoring title last season and was second the season before, despite playing the group games with Salzburg before his move to Borussia Dortmund. The fact that Dortmund has ended up in a fairly simple group where no teams are that super strong defensively makes us believe that he will score a whole bunch of easy goals in the group stage, and even if it the team would be knocked out early in the knockout rounds, the goal harvest from the group games may be enough to defend the title.


2. Robert Lewandowski, Bayern München
Robert Lewandowski had a really mediocre Champions League season last season, for being him, as he only scored 5 goals. The season before, however, he was the best goal scorer with an impressive 15 goals and there are no tendencies that he is planning to stop scoring goals, looking at his start in Bundesliga. Bayern München (or Bayern Munich if you like) only reached the quarterfinals last season and they probably have a desire for revenge this season, plus the group they play in is not exactly weak, but their biggest competitor in the group, Barcelona is difficult to know where they stand without Messi. So many goals in the group stage combined with Bayern being able to go far make him a strong candidate to win.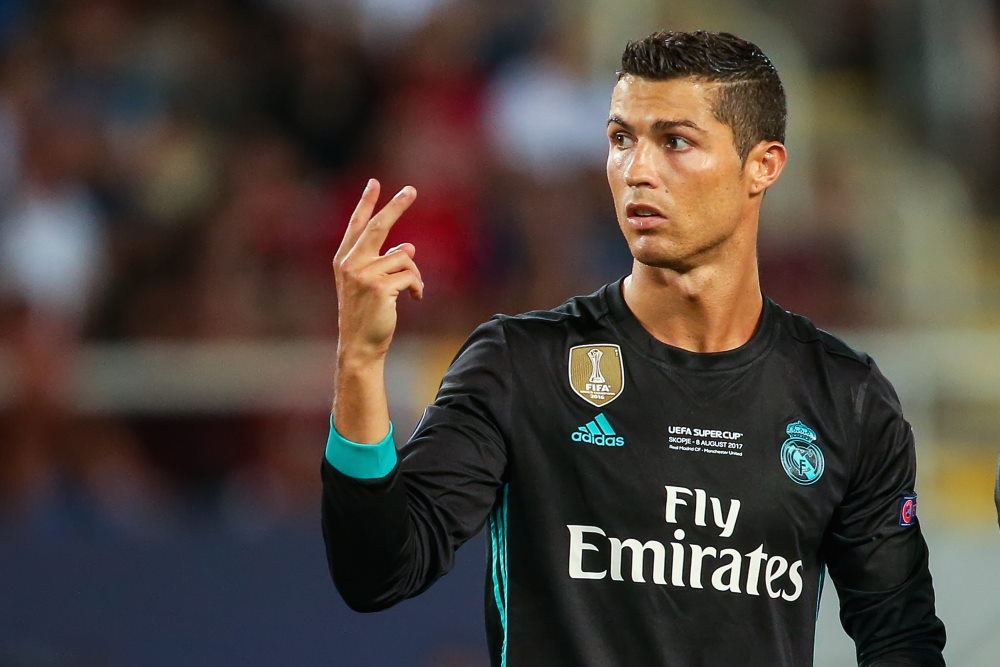 3. Cristiano Ronaldo, Manchester United
The return to Manchester United for Cristiano Ronaldo started in the best way with two goals in the first match. He never really got it right in the Champions League for Juventus like he did in Real Madrid. Back at Manchester United, he probably wants to prove that he is still a world-class striker despite rising age, and since there is not to strong competition in the group stage, it can really loosen up for him again. After all, he has been the number one goal scorer in UCL 7 times before (6 times with Real Madrid and once with Manchester United).


4. Kylian Mbappe, Paris Saint-Germain
Kylian Mbappe scored eight goals last season in the UCL and finished second with that. Paris Saint-Germain have ambitions to win the tournament of course, and if Mbappe does not have a weak season due to his desired move to Real Madrid, then Mbappe is a goal machine that plays in a strong team (especially attacking wise) so we should see him in the top flight of the top scorer list this season as well.


5. Lionel Messi, Paris Saint-Germain
Lionel Messi has only played a few minutes in Paris Saint-Germain so far, so it is difficult to judge how quickly he will start delivering goals in his new team. Is Messi in Paris to prove that he can succeed in another club in Barcelona or is he just happy to raise a ridiculously high salary and play with his BFF Neymar? Messi showed great form in the World Cup qualifiers last week and if Messi is as good in Paris as he was in Barcelona, ​​we will see many goals from his left foot this UCL season.


6. Romelu Lukaku, Chelsea
Romelu Lukaku scored loads of goals for Inter last season (though "only" four goals in the UCL) and now that he is playing once again in his favorite club Chelsea, who even looks stronger this year compared to when they won last season, we will see many goals from this very strong striker. Chelsea play in a rather weak group where the biggest competitor Juventus is not really in that great shape right now, so we probably will see many goals from Lukaku already in the group stage, making him a strong contender.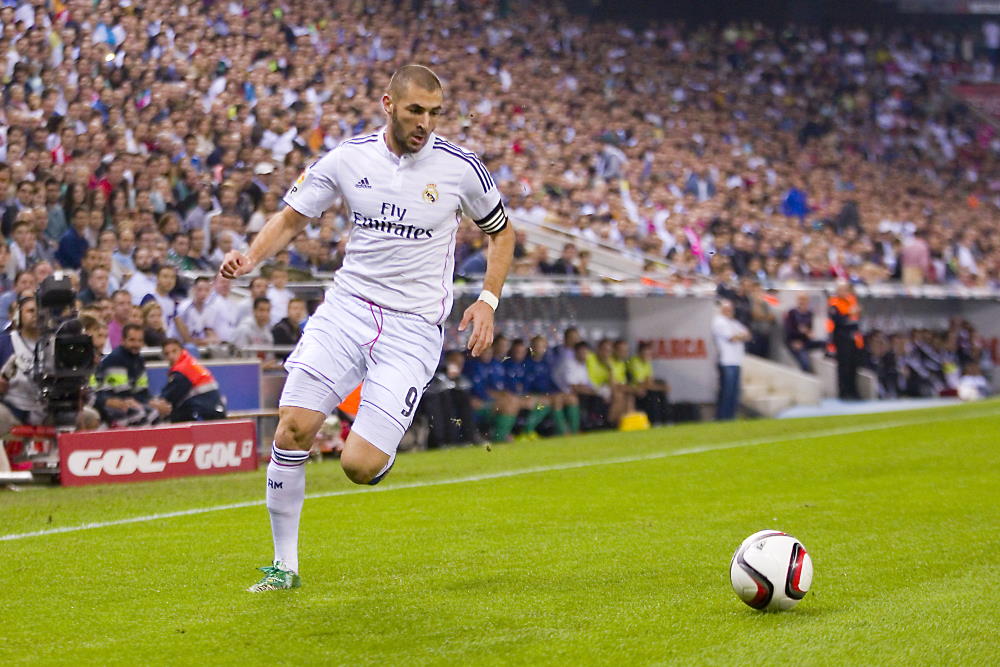 7. Karim Benzema, Real Madrid
Karim Benzema has had to take on a lot of responsibility at Real Madrid after Cristiano Ronaldo left. Although he has not scored goals in the amount that Ronaldo used to, he is a strong goal scorer. He also showed strong form when he did a hat trick the past weekend in La Liga. Having the tournament's weakest team Sheriff Tiraspol in their group can mean two matches with many scored goals already in the group stage for Benzema.


8. Mohamed Salah, Liverpool
Liverpool had a pretty crappy season last season to be honest and the will to prove that they are still a great team is great. Both Liverpool and Mohamed Salah have shown good form in the Premier League start this season and there is much to suggest that Liverpool can succeed better this season. Mohamed Salah is a feared goal scorer but the strikers in Liverpool often share the goal harvest fraternally, and on top of that they play in a really strong group with Milan, Atlético Madrid and Porto, which is why we rank Salah's chances to be the top scorer this low.


Other candidates
The Champions League is packed with the world's best football teams and players and of course there are candidates in both the teams as the players mentioned above, as well as in other great clubs. Here are some of the candidates who ended up just outside our list, but can still get involved in the battle for the top scorer title.