Top scorers 2021/2022 in the other European leagues
We have already gone through the top scorers in the 2021/2022 season in the major leagues such as the Premier League, Serie A, La Liga, Bundesliga and Ligue 1 and here we go on and look at some of the medium sized leagues in Europe.


Top scorer winner Fußball-Bundesliga, Austria 2021/2022
The Austrian top league Fußball-Bundesliga was as usual won by Salzburg, their ninth straight league title. This season the league was never really exciting, Salzburg's win margin was in the end 15 points down to runner-up Sturm Graz, who thus also qualified for the Champions League qualifiers.

The Golden Boot winner in Austria was the German 20-year-old Karim Adeyemi who got his breakthrough season, even though he showed promising potential already the season before when he scored 7 goals. This season, the total goal harvest was 19 goals for Adeyemi, a result that meant that he was rewarded with a being bought to the Bundesliga giant Borussia Dortmund as a replacement for a certain special Erling Braut Haaland, who next season plays in Manchester City. Haaland came as the top scorer from Salzburg to Dortmund, so it will be interesting to see if Adeyemi can shoulder the role as Haaland's replacement a second time.

Second in the top scorer list was 23-year-old Giacomo Vrioni playing in WSG Swarovski Tirol, scoring 18 goals. This Italian-born Albanian was in Tirol on loan from Juventus. Whether his fine season in the Austrian league is enough for Juventus to think it's worth investing in him or not next season, or if he will be somewhere else on loan again, remains to be seen.


Top scorer winner Jupiler Pro League, Belgium 2021/2022
In a normal league, the newcomers Union St.-Gilloise had probably managed to win the Belgian Jupiler Pro League this season. After all 34 rounds had been played they won the league by a 5 point margin down to Club Brugge. In Belgium, however, the first four teams go on to a championship series where they play another six rounds and for some unfathomable reason, the points from the real league are halved (and rounded up) before you start. Union St.-Gilloise thus started with a 3 point lead to Club Brugge but due to the team performing less well in the final championship series, Club Brugge became Belgian champions with a four point margin down to Union St.-Gilloise . Union can take comfort in the fact that they will have a chance to qualify for the Champions League next season at least.

If Union St.-Gilloise was a big positive surprise as a team, then perhaps the top scorer winner Deniz Undav from Union St.-Gilloise was an even bigger surprise. This was the 25-year-old German's first season ever in a first-tier league. Previously he had only played in the German third division and one season with Union in the Belgian second division. In his first top league season he scored 25 goals in the regular season and another goal in the championship series, so 26 goals in total. This was enough to become the top scorer with a two-goal margin down to the Swiss Michael Frey in Royal Antwerp.

Normally there would be speculations about if any major club would buy Deniz Undav but the fact is that Brighton signed him already in January for 6 million Euros, but he stayed in Union on loan for the rest of the season. In other words, this German will try his luck in the Premier League next season and it will be exciting to see if he can manage to perform even in the possibly best league in the world.


Top scorer winner Superliga, Denmark season 2021/2022
It feels like the Danish club FC Copenhagen is a team that wins the Danish Superliga every season, but the fact is that they have missed the title two seasons in a row, last season the other big Copenhagen team Bröndby won the league and the season before that Midtjylland. This season, however, they were back at the top of the throne, winning the league with a three-point margin ahead of Midtjylland.

The best scorer in Denmark was the 31-year-old Dane Nicklas Helenius Jensen, playing in Silkeborg, and this was the first time in his career that he became a league top scorer. Silkeborg finished a little surprisingly third in the league, a lot because of all Helenius Jensen's goals. He won with 17 goals scored, three more than Louka Prip in Aalborg.


Top scorer winner Superleague, Greece 2021/2022
In Greece, it was all about Olympiacos this season in the Greek top division Superleague. They lost only three games throughout the season and won the league with 83 points, 19 points more than runner-up PAOK Thessaloniki. This was Olympiacos third straight title in Greece and they have now won the league 10 times in the last 12 seasons.

In the top of the top scorer list, however, we find a Dutchman in the form of 31-year-old Tom van Weert in Volos who scored 17 goals in total. One goal behind van Weert was Olympiako's 35-year-old Moroccan Youssef El Arabi and in third place we find the Slovenian Jasmin Kurtic in PAOK Thessaloniki on 15 goals. Kurtic is 33 years old so all 30 something top scorers in Greece in other words.


Top scorer winner winner Super League, Switzerland 2021/2022
The Swiss Super League was won this season by Zurich in a rather superior style, they were a full 14 points ahead of runner-up Basel. This was Zurich's first league victory since the 2008/2009 season, so the title was long awaited. Reigning champions Young Boys only managed to reach a third place this season.

The Golden Boot winner, however, played for Young Boys. American Jordan Pefok (or Jordan Siebatcheu as he was previously called) scored 22 goals during the season, which was enough to become top scorer with a two-goal margin before the champions' player Gambian Assan Ceesay. Third in the top scorer table was the Brazilian Arthur Cabral, who would probably have given Pefok a fight for the title if he had not signed for Fiorentina in the open transfer window in the end of January.


Top scorer winner Süper Lig, Turkey season 2021/2022
It was perhaps not a huge surprise that Trabzonspor would become league champions in Süper Lig this season, but that they would do it so easy, probably few had expected. They won by a margin of 8 points down to the big club Fenerbahce and this was Trabzonspor's first league title in 38 years.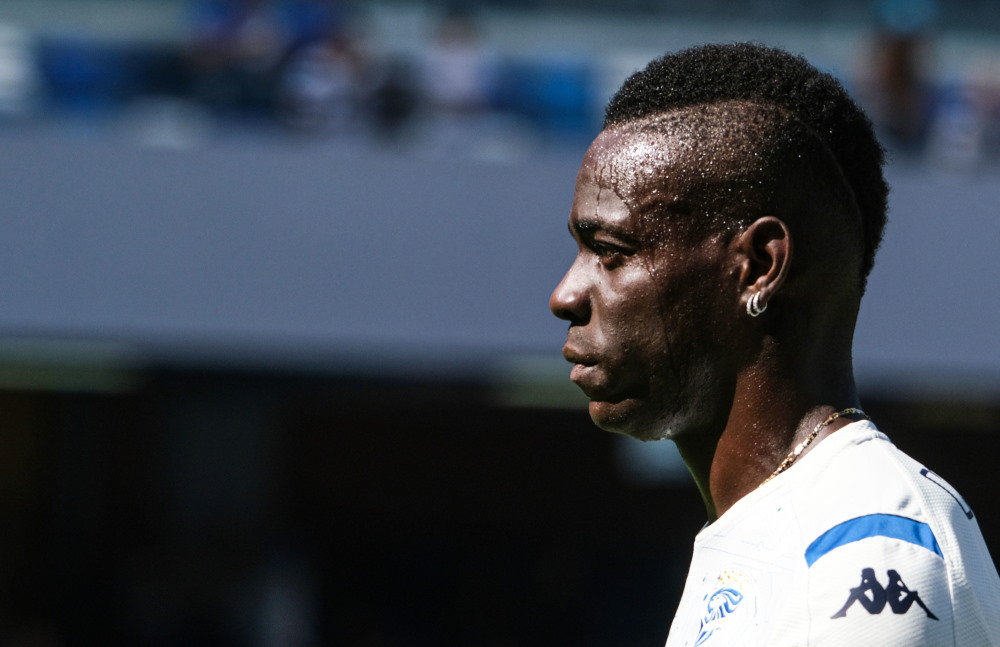 The winner of the top scorer title was the French-born Turk Umut Bozok, playing for Kasımpasa. Bozok scored 20 goal and thus became the league's "Gol Krali", which in Turkish means "goal king". In shared second place in the top scorer table with 18 goals, we find the Moroccan Ayoub El Kaabi in Hatayspor and the perhaps more well-known Italian striker Mario Balotelli. Balotelli scored five goals for his Adana Demirspor in the final round when Göztepe was defeated with 7-0 and thus made a big jump in the top scorer table the last day.


EFL Championship, England
The English second division EFL Championship is of course not a first-tier league but we still choose to mention it here because of Fulham's Serb Aleksandar Mitrovic. Mitrovic scored goal after goal throughout the season, including three hat-tricks, but above all, he scored a total of 43 goals! This is of course a goal record for the league, and he scored 14 goals more than Bournemouth's Dominic Solanke. Solanke's 29 goals would have been enough most seasons to win the top scorer title, but this season he was not even close. Both Fulham and Bournemouth qualified for the Premier League, and it will be interesting to see what these two players can achieve in the EPL next season.