Top scorer standings in the 4 biggest leagues after first half of 2021/2022 season
All the European leagues have now played half the season 2021/2022 and we summarize the standings in the top scorer tables in the four biggest leagues here, and we also predict the final top scorer winner in each league.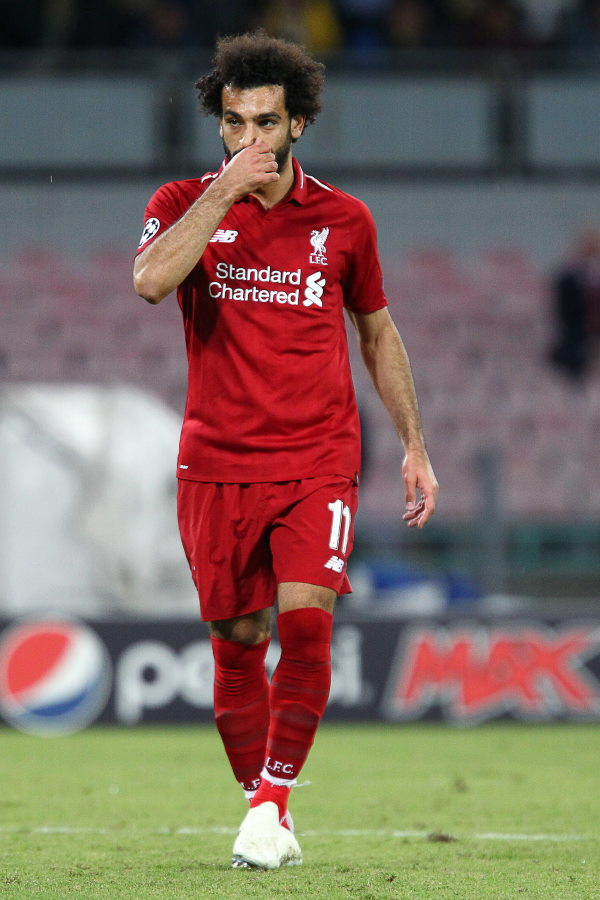 Salah in the big lead in the Premier League
In the Premier League it is double Liverpool at the top but it is above all Mohamed Salah who has impressed the most. In addition to most goals so far, Salah has also made the most assists in the EPL and is named by many as the world's best football player at the moment. With 16 goals scored so far, he is a full 6 goals ahead of second placed teammate Diogo Jota.

Before the season, our advance tip ended up on Romelu Lukaku but he has not managed to convince as much as we thought he would, and has only scored 5 goals so far. The last game he also had to watch from the side after a less successful interview with Sky Sport Italia that stirred up quite a lot of feelings and opinions.

With the margin Salah have at the top of the list in combination with his fantastic form, he should ultimately easily become the top scorer of EPL the season 2021/2022. However, Salah will play in the African Championships now in January and will miss several league matches, which opens up for other players to catch up. Maybe Cristiano Ronaldo will start producing goals as in a pace we are used to, he has scored 8 goals in the league so far this season.


Benzema impresses in La Liga
In the Spanish La Liga, not surprisingly, Karim Benzema has steadily shoveled in goals and has led Real Madrid to a stable lead in the league, this despite yesterday's slightly embarrassing defeat in the Madrid derby against Getafe. Benzema has scored 15 goals so far and has a margin of four goals down to runner-up Juanmi from Real Betis.

Our advance tip landed on Atlético Madrid's Luis Suárez but neither he nor Atlético Madrid have impressed this season. However, Suárez has scored 7 goals so far and if he has a really successful and injury-free spring, he might catch up with Benzema. It is of course highly probable that Benzema is the one who will be at the top of the list in May.


Dusan Vlahovic impresses in Serie A
21-year-old Serb Dusan Vlahovic was hot last season in Serie A and then scored a total of 21 goals. This season he has proved that last season was not a temporary stroke of luck, Vlahovic is a player who will be the top scorer winner many times over the next decade for sure. With his 16 goals in the first half of the 2021/2022 season, he is in the lead right now and has a margin of three goals down to the eternal goal machine Ciro Immobile, Lazio.

Our tip as top scorer was Cristiano Ronaldo but this was of course before he left for Manchester United. Vlahovic was one of our 15 candidates we listed as a potential winner and if he stays in Fiorentina, or goes to another club in Serie A, he is a hot candidate to take home the title this season. However, there is a risk that some big club in a league other than Serie A will buy him already this January. If Vlahovic moves from Serie A, or just slows down the scoring pace a bit, then Immobile may well sneak up to a final top position in the end.


Lewandowski dominates as usual in the Bundesliga
Robert Lewandowski continues as expected to score goals for his Bayern München in the German Bundesliga. The 2021/2022 season he has so far managed to score 19 goals but despite all these goals hi is just three goals ahead of the Czech and Bayer Leverkusen's Patrik Schick. Norwegian superstar Erling Braut Haaland is third with 13 goals scored, and this is despite the fact that he missed loads of matches this season due to injury.


We tipped (just like everyone else) Lewandowski as teh top scorer winner before the season and probably only a injury can stop him. Howver, with Haaland's goal production, when he is injury-free, it probably does not take many missed matches for the Pole for Haaland to catch up before the season is over. Can Schick become the top scorer? Not impossible of course but it would still be seen as a big bang considering the two strikers he is up against.