The Premier League 2021/2022 season starts tonight - who will be the top scorer?
Today the new Premier League season finally kicks off starting with the newcomer Brentford against Arsenal at 21:00 this evening. Whoever wins the league is as usual an open race, but Manchester City and Chelsea are favorites with Manchester United and Liverpool as the main contenders in terms of what the squads look like right now. Here, however, we concentrate on going through who has a chance to win this seasons Golden Boot title.


Players who have the chance to become top scorers in Premier League 2021/2022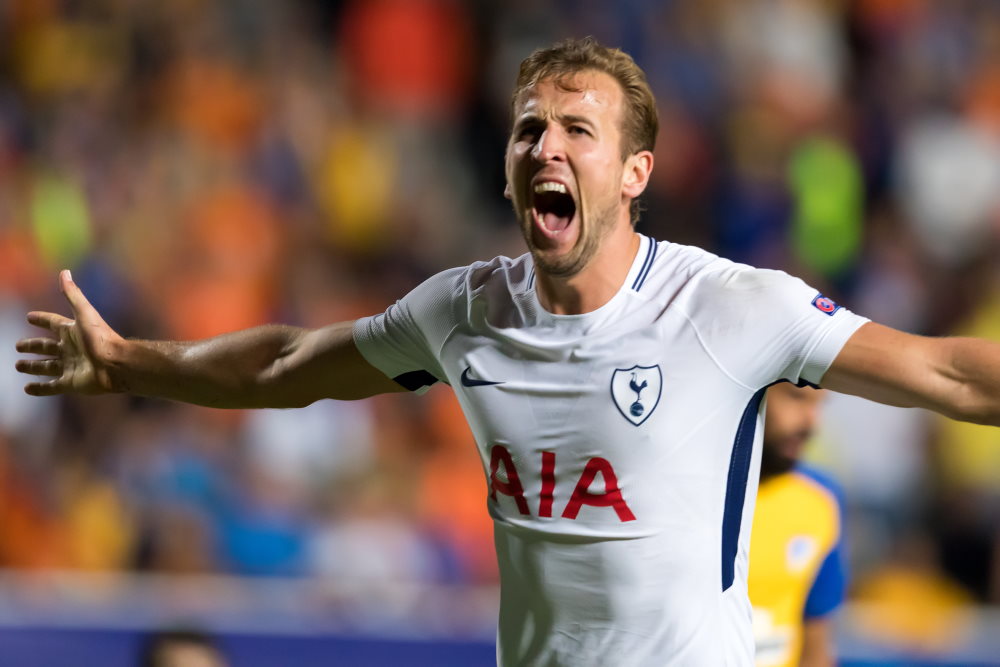 Harry Kane, Tottenham
Harry Kane managed to win his third top scorer title in Premier League last season, scoring 23 goals. This was despite that Tottenham did not had a great season. There is no doubt that Harry Kane is a candidate to become the top scorer this season as well - however, there is still the question of whether he will remain in Tottenahm or not. It is of course unclear how much of everything that is written that is true or not, but if it is the case that he is forced to stay at Tottenham against his will, there may be some motivation problems. If he leave for Manchester City, as it is rumored, he will end up in one of the world's best teams and become an even stronger candidate to become the league's best goal scorer.


Romelu Lukaku, Chelsea
Romelu Lukaku was officially ready for a return to Chelsea yesterday and the expectations are high. When he was in Chelsea last time, he was a young super talent who did not succeed at all in the Chelsea shirt, but he did not get much confidence either. Now he returns as one of the football world's best strikers and this very strong player is exactly what Chelsea need. That he will be involved and fight in the top of the Golden Boot battle is almost a guarantee.


Mohamed Salah, Liverpool
Liverpool had a tough season 2020/2021 and it also felt like Mohamed Salah had. Despite this, he scored 22 goals and fought for the top scorer title all the way to the final round. He will share the team's goal harvest with his attacking colleagues Sadio Mané and Diogo Jota though, and honestly any of these two are also candidates for the title. But a Liverpool in harmony (if they are this season) will score lots of goals and Salah will surely score many of them in that case.


Edinson Cavani, Manchester United
Edinson Cavani scored only 10 goals for Manchester United last season but was disrupted by various injury concerns. 34-year-old Cavani is of course starting to get a bit older now but is still a very reliable goal scorer. United have strengthened the team with players like Raphaël Varane and the long-awaited Jadon Sancho and look stronger and more complete than in many years. If United reach the potential the team has right now, they will certainly score many goals, and Cavani will score many of them if he stays healthy.


Raheem Sterling, Manchester City
Raheem Sterling plays in perhaps the league's best team and when they perform at their best, Manchester City scores loads of goals. Sterling had a brilliant European Championship this summer and scored three goals there. He is of course a recognized good player but he has never scored more than 20 goals in a season in the Premier League, but maybe this will be the season when he explodes.


Jamie Vardy, Leicester
The top scorer winner from the season of 2019/2020 Jamie Vardy is a feared goal machine, always at the right place at the right time. He turns 35 this season and the question is whether he can keep the goal production up despite his rising age. Leicester also has the Nigerian Kelechi Iheanacho and the super interesting 22-year-old Patson Daka from Zambia who scored a total of 27 goals for Salzburg last season, so there is plenty of offensive power in the constantly underestimated Leicester.


Pierre-Emerick Aubameyang, Arsenal
Pierre-Emerick Aubameyang was a guarantee for goals when he played in the Bundesliga for many years, but at Arsenal he have scored less. At times he has been performing well but last season he only scored 10 goals, which is way too few for a striker with his potential. Arsenal were anything but good last season, but the team is packed with promising players and if they can cash in on all the talent in the team, Pierre-Emerick Aubameyang will surely be one of the key players in the offensive.


Dominic Calvert-Lewin, Everton
Dominic Calvert-Lewin started the 2020/2021 season brilliantly and was in the top of the top scorer list for a while in the beginning of the season but cooled down and finished with "only" 16 goals scored in the end. He is still a young striker though, and if he can only maintain a more even level throughout the season he may well end up with 20+ scored goals. But it is of course required that Everton as a team has a successful season as well in that case.


Other candidates
There are plenty of strikers from the smaller clubs who are guaranteed to score many goals. But if you play in one of the smaller clubs that have nothing to do with the top battle of the league, it is difficult to maintain a stable goal production over an entire season. If the team ends up in a slump or has a period with a tough game schedule, these players will score less for a period of time. We still want to name a few players who we think have the potential to reach up to, or even above, 20 goals scored:


So who wins the Premier League top scorer title
There are many candidates but our tip still lands on Romelu Lukaku. Sure, he is new in Chelsea but hardly needs a long time to adapt as he has played many Premier League matches trough the years and has a physique that is perfect for playing in this league. The main challenger will be Harry Kane, but we do not know for sure right now if he will even be playing in Premier League the coming season.