The 2021/2022 season of the Bundesliga starts tomorrow - who will win the top scorer title?
Tomorrow Friday, the German Bundesliga starts its 2021/2022 season, kicking off with a meeting between two really classic teams - Borussia Mönchengladbach and Bayern München (Bayern Munich). Here we take a look at the candidates to become the leagues best goal scorer, and also tip the title winner of it.


The candidates to win the Bundesliga top scorer title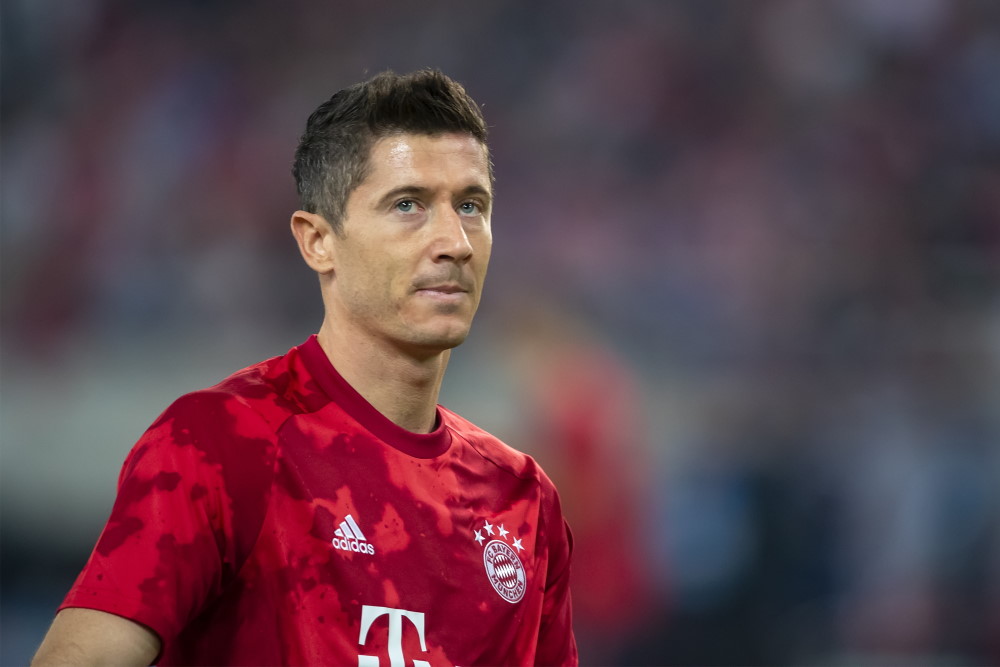 Robert Lewandowski, Bayern München
The Pole Robert Lewandowski set an all-time goal record in the Bundesliga last season when he scored an incredible 41 goals, thus erasing Gerd Müller's record of 40 goals in a season from 1972/1973. This was his fourth straight top scorer title win in Bundesliga and his sixth overall. His Poland did a pale figure in the European Championship this summer but he still scored three goals there, of which two real classy goals against Sweden in the last group game.

He will be 33 years old in just over a week from now, which is an age when many strikers can start to stagnate, but Lewandowski is known to be kind of a health freak who really takes care of his body so in his case this will probably not be the case.


Erling Braut Haaland, Borussia Dortmund
The only 21-year-old Norwegian Erling Braut Haaland is one of the absolute top young attacking stars in the world. Last season he scored 27 goals for his Borussia Dortmund in the league and became the best scorer in Champions League with 10 goals scored.

Dortmund have lost some offensive power when Jadon Sancho joined Manchester United, but they have replaced him with the young Dutchman Donyell Malen from PSV Eindhoven, so they are still looking to be a strong team and the main candidate to challenge Bayern München this year, which bodes well for many goals scored.


André Silva, RB Leipzig
The Portuguese André Silva had an incomparable season 2020/2021 when he scored 28 goals in the league for his Eintracht Frankfurt, a result on which he could normally been the leagues "Golden Boot" winner. However, he had to settle for a second place because of Lewandowski, but has this season switched club to the top team RB Leipzig.

It will be interesting to follow him now when he plays in a team that can realistically challenge for the league title, but Eintracht Frankfurt is an offensive team that scores many goals so the move to RB Leipzig does not automatically mean that he gets more chances to score. If he has a successful season, however, he can be the offensive piece of the puzzle that has been missing for RB Leipzig after Timo Werner left for Chelsea.


Wout Weghorst, Wolfsburg
Wolfsburg had a very successful season 2020/2021 and finished fourth in the Bundesliga. The Dutchman Wout Weghorst was a big part of that success with his 20 league goals. He has for several seasons in a row scored between 15-20 goals, first in AZ Alkmaar in the Dutch league and the last seasons in Wolfsburg.

Although, if he is to challenge for the title as top scorer, he will have to rise a few more notches, plus Wolfsburg will have to surpass themselves another season. He has recently turned 29 and is at an age when many strikers peak so who knows, maybe this will be the season when he explodes.


Who will win top scorer title in the Bundesliga 2021/2022?
Realistically there are only two candidates to win the Golden Boot of Bundesliga this season, Robert Lewandowski and Erling Braut Haaland. The tip still ends up, without any hesitation, for Robert Lewandowski. Given Bayern München's superiority in recent seasons, the team's offensive power and Lewandowski's inexhaustible hunger to score goals, it is impossible to predict anyone other than him. But it must be said that Haaland is an outstanding goal scoring machine, and if Dortmund really has a great season (which means they have the capacity to have) then he is really the man who can break Lewandowski's dominance in recent years.

Although we believe that André Silva can succeed in RB Leipzig and become an important goal scorer for the team, he should not have a chance to become the leagues best scorer. The same goes for Wout Weghorst, for his team he will be an important goal scorer but he will have nothing to do with the top scoring battle.