Top 10 most expensive coach signings
As external investment in football clubs has increased, so have player prices, which has brought us to a point where paying 100 million Euro for a player may seem normal and that is something we see in each transfer window. Thanks to these same external investments, something similar began to be seen in the "transfers" of coaches, which are becoming more common and, above all, more expensive.

Next, we present the list of the most expensive coach signings in the history of football:


10. Maurizio Sarri (Chelsea - Juventus, 2019)
After his great work at Empoli and Napoli, Sarri became one of the fashionable coaches in Europe in 2018 and it was Chelsea who managed to hire his services, although he only stayed for one season because Juventus paid the London club 5.5 million euros for Sarri to return to Italy, claiming that he needed to be close to his parents who were getting older and needed to be taken care of. Sarri is the only Italian manager on this list, something ironic considering the long tradition of great Italian football managers in the history of the sport.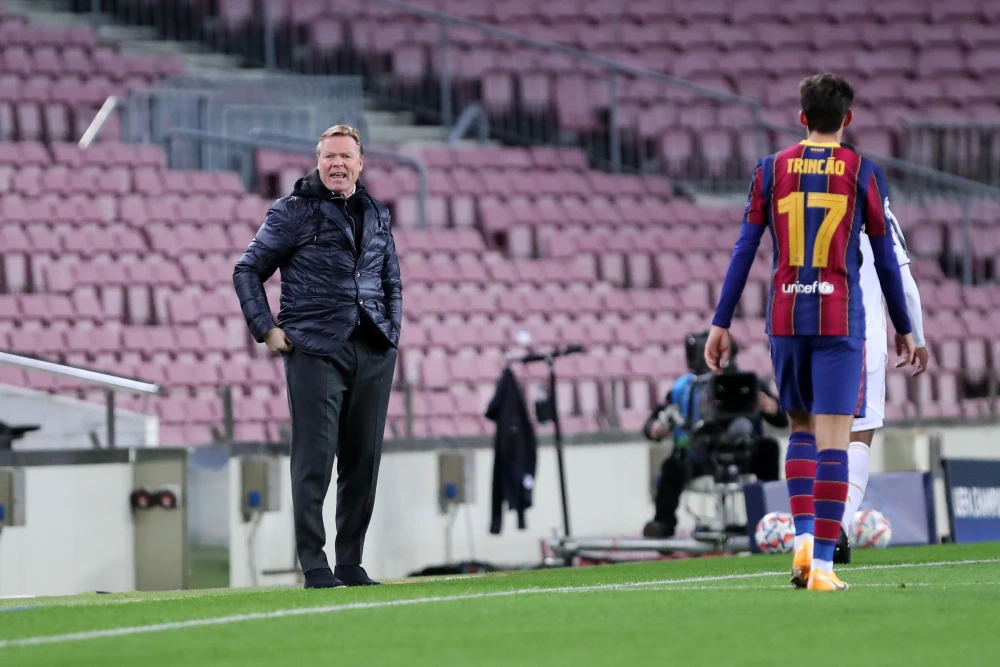 Ronald Koeman - here coaching Barcelona
9. Ronald Koeman (Southampton - Everton, 2016)
Despite the fact that after his time as coach of FC Barcelona, Koeman became almost a meme, between 2014 and 2016 he was one of the best coaches in the Premier League thanks to two historic seasons at Southampton where he achieved the highest position in the history of the club in the English championship. That prompted Everton to pay 6m Euro to take him to Goodison Park where he had a strong first year, qualifying the club for the UEFA Europa League, although a poor start to the second season saw him sacked.


8. Brendan Rodgers (Swansea City - Liverpool, 2012)
During his time at Swansea City between 2010 and 2012, Rodgers, a manager not well known in the elite of English football, led the Welsh club from the Championship to 11th place in the Premier League. In the middle of his second season with Swansea and in view of the positive impact that the coach had had on the club, the directors decided to renew his contract for three more years, which meant that at the end of the 2011-12 season, Liverpool had to pay 6.2 million euros to be able to count on the services of Rodgers.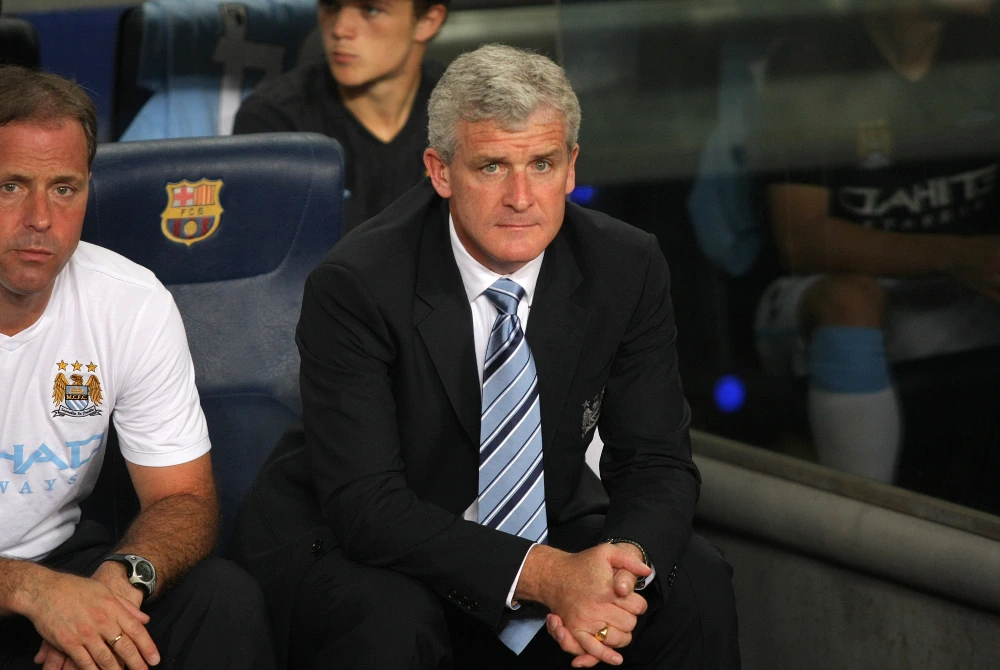 Mark Hughes
7. Mark Hughes (Blackburn Rovers - Manchester City, 2008)
In 2008, with the recent arrival of the Abu Dhabi United Group at Manchester City, beginning the time of great investments for the citizen club, the first coach chosen to lead this ambitious project was the English legend Mark Hughes who was coaching Blackburn Rovers. Under Hughes, the Lancashire club was a team that used to finish in the top half of the Premier League standings and play in the UEFA Cup, a performance that caught the attention of new investors who decided to pay Blackburn 6.2m Euro to take him back to Manchester. Despite that, he only stayed one season at City, who decided to replace him with Roberto Mancini.


6. Adi Hutter (Eintracht Frankfurt - Borussia Monchengladbach, 2021)
Hutter arrived at Eintracht Frankfurt in 2018 after being champion in Austria and Switzerland and had good seasons at the German club, receiving the yearly award of the best coach in Germany, which is why, in 2021, Borussia Monchengladbach paid 7.5 million Euros to bring Hutter. However, Gladbach did not have the expected season and after only one year they terminated Hutter's contract by mutual agreement.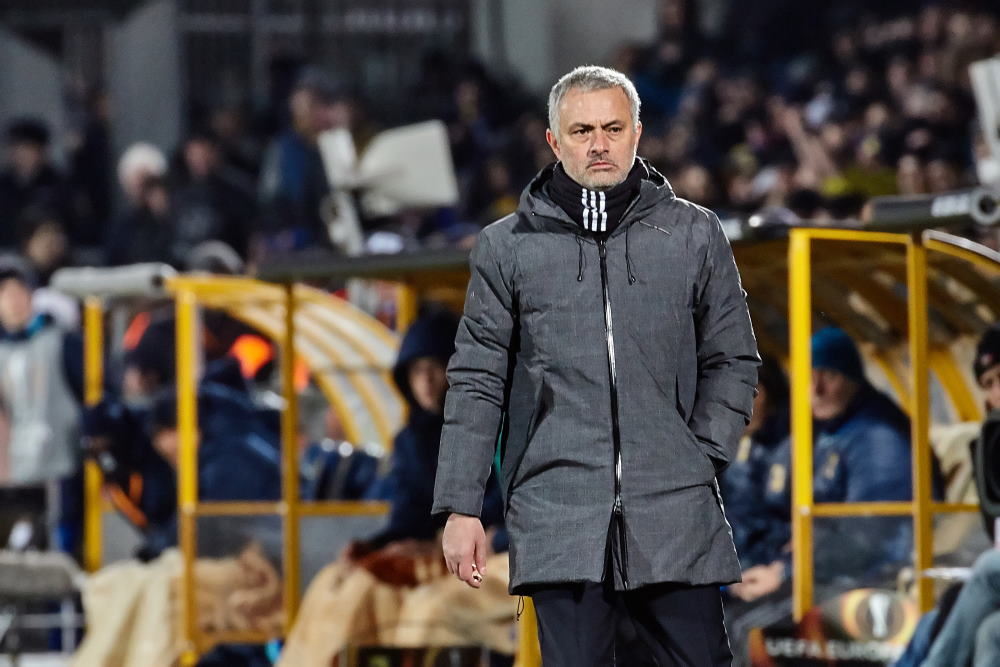 5. Jose Mourinho (Inter - Real Madrid, 2010)
In 2010, after only one year of the return of Florentino Pérez to the presidency of Real Madrid with all the signings made in said return (Cristiano Ronaldo, Kaká, Karim Benzema, Xabi Alonso, etc.) and with Mourinho lifting the UEFA trophy Champions League at the Santiago Bernabeu itself with Inter Milan, it was logical that Los Blancos paid 8 million euros (a record fee at the time) to the Italians for the Portuguese coach. In his three seasons in Madrid, Mourinho managed to win La Liga, the Copa del Rey and the Spanish Super Cup, although he finished in the UEFA Champions League semi-finals on all three seasons.


4. Ruben Amorim (Braga - Sporting Lisbon, 2020)
The young Portuguese coach Ruben Amorim was hired by Sporting Braga in 2019 to take charge of the reserve team, but only three months later he was promoted to first team coach following the departure of Ricardo Sa Pinto. Amorim made an immediate impact with some high scoring victories, winning the League Cup against FC Porto and remaining undefeated in the local championships. After only four months with the first team of Braga, Sporting Lisbon paid 10 million Euros for Amorim to be their new coach and the bet could not have gone better since in his only full season with the Leos he won the Portuguese league after 19 years old without the club being able to lift said trophy.


3. Brendan Rodgers (Celtic - Leicester City, 2019)
Rodgers is the only coach to appear twice on this list, and after leaving Liverpool, the Northern Irishman headed to Scotland to coach Celtic where he stayed for 3 years and won seven trophies, once again desired by Premier League clubs. Leicester City were the ones who managed to hire him, although he had to pay around 10.5 million Euros to Celtic beforehand to release him from his contract in Scotland at the beginning of 2019. Rodgers is still at Leicester with whom he has won an FA Cup and a Community Shield.


2. André Villas-Boas (FC Porto - Chelsea, 2011)
Trying to emulate what he did in 2004 with Mourinho, Abramovich bet heavily on the young Villas-Boas by paying 15 million to FC Porto to take him to Stamford Bridge in 2011. The Portuguese coach had been part of Mourinho's staff during his time at Porto , Chelsea and Inter, although from 2009 he began his career as head coach at Académica Coimbra where he remained for a single year since he was hired by Porto. With the Dragoes he also spent a single season in which he won three national tournaments and the UEFA Europa League, enough arguments for Chelsea to notice him, although not enough for him to last more than one season at the London club.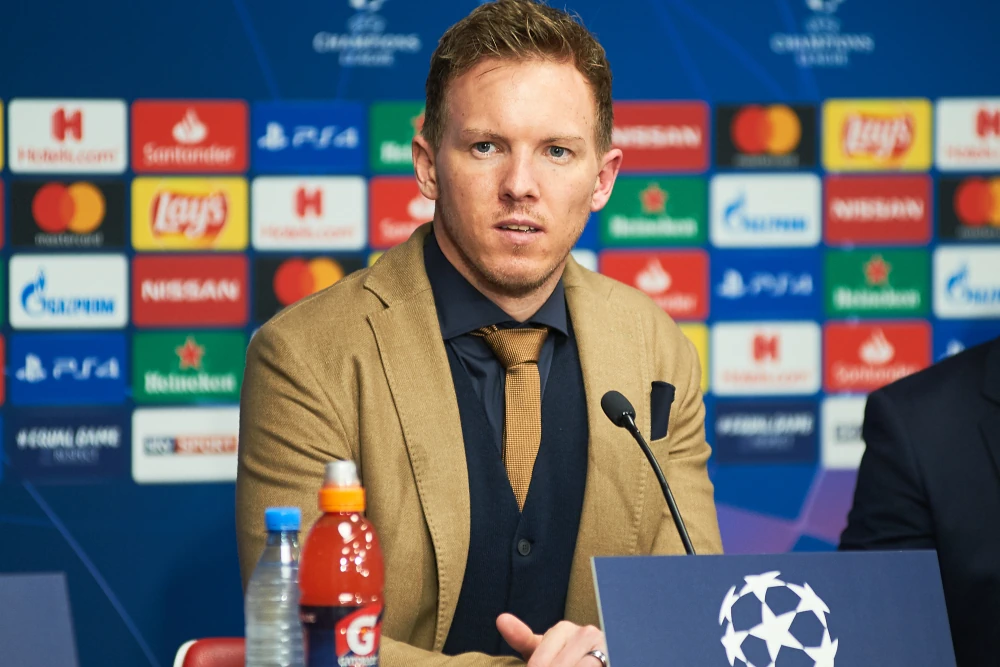 Julian Nagelsmann
1. Julian Nagelsmann (Leipzig - Bayern Munich, 2021)
The record for the most expensive coach was held by Villas-Boas for 10 years until Bayern Munich, in 2021, decided to replace Hansi Flick, who had gone to coach Die Mannschaft, with the most fashionable coach in both Germany and Europe as a while at the time, Julian Nagelsmann. The young coach had gained a lot of fame and notoriety for his youth and for the versatility he implemented in his teams, something that caught the attention of many important teams such as Real Madrid, although it was finally Bayern Munich who went ahead and paid 25 million Euros to Leipzig for him.

It is noteworthy that in several of the cases on the list, the coach lasted only one season in office, since greater support and patience would be expected after making an important outlay like these... but such was not the case. In fact, there are few who can be said to have been successful, something that can be seen reflected in the players when their transfers turn out to be very expensive, adding additional pressure that not everyone can handle.

It must of course be added that since this article was written we have seen a transfer that would qualify for second place on this list, namely Chelsea's purchase of Graham Potter from Brighton, after Thomas Tuchel was forced to leave the club. This transfer is reported to have cost the London club around 20 million British pounds.