Who will be the Italian Serie A top scorer in the 2022/2023 season?
The Italian Serie A season 2022/2023 kicks off this weekend with four matches on Saturday 13th August, four matches on Sunday and two matches on Monday. The title holders, a bit surprisingly, from last season is Milan. Inter and Juventus were favourites to win last season and many thought that Milan's team was a bit too young to win already but proved everyone wrong.

As the reigning champions, they must of course be among the favourites to win again this year, especially given that they still have this young team mixed with quite a bit of experience (Zlatan Ibrahimovic, 40 years old and Olivier Giroud). They have lost an important midfielder in Franck Kessie who signed for Barcelona but have signed both the Belgian Charles De Ketelaere from Club Brügge and the Brazilian Junior Messias from Crotone, and also the striker Divock Origi from Liverpool.

Otherwise, it is the same as last season, Juventus and Inter are the favourites, even ahead of Milan. Juventus has had some big rotation in the squad where players such as Paul Pogba, Angel Di Maria and full-back Gleison Bremer (signed for 41 million Euros from Torino) are important signings, at the same time as they have lost, among others, Matthijs de Ligt, Giorgio Chiellini and Paulo Dybala. Inter have stepped up the offensive when they get back their gold-maker from the 2020/2021 season, Romelu Lukaku on loan, the Argentine Joaquin Correa from Lazio and also Henrikh Mkhitaryan on a free transfer from Roma. The biggest loss is Ivan Perisic, who went to Tottenham.

In other respects, it is Roma who have made the most interesting signings for this season. They have brought in players like Georginio Wijnaldum, Paulo Dybala and Nemanja Matic and the only heavy loss of regularly playing players is Henrikh Mkhitaryan. Roma suddenly has a very interesting team and even if it will be tough to challenge the mentioned three favourites over a full season, you cannot count Roma out.

In this article we will from now focus on the battle for the top scorer title, or capocannoniere - known as the Paolo Rossi Award nowdays, in Italian.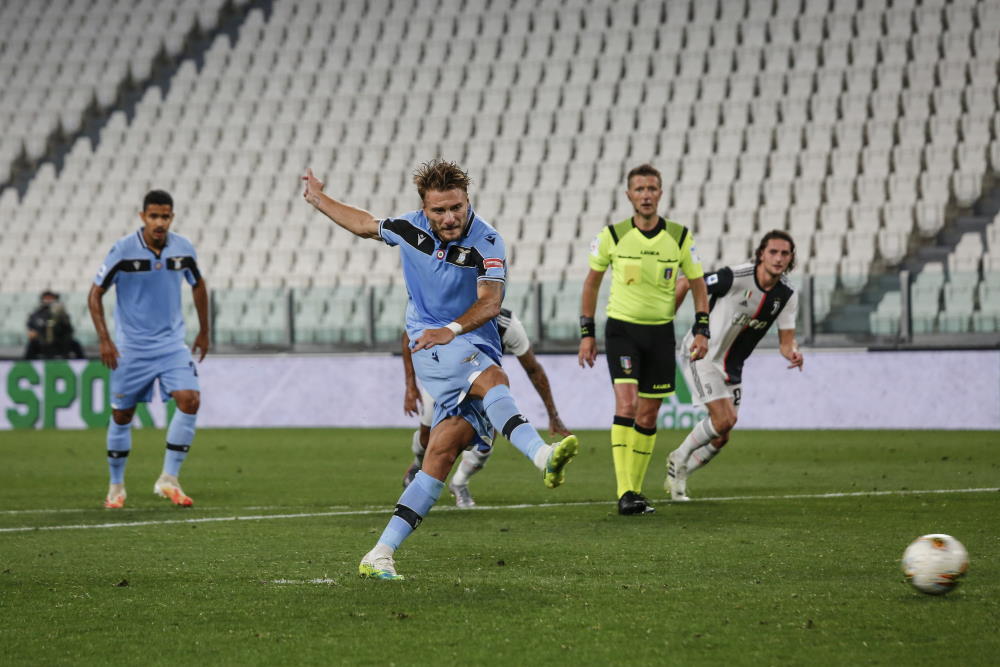 Ciro Immobile

Last season, Ciro Immobile in Lazio became the capocannoniere for the fourth time in Seriea A with 27 goals scored. Second was Dusan Vlahovic, who changed clubs in the middle of the season from Firorentina to Juventus, with 24 goals and in third place we had Inter's Lautaro Martinez with 21 goals. Here below, you have our ranking of probable top scorer title winners Serie A in the 2022/2023 season.


Ranking of the candidates to win the top scorer title
Dusan Vlahovic
1. Dusan Vlahovic, Juventus
22-year-old Serbian Dusan Vlahovic scored goals like a maniac for the first half of the 2021/2022 season for his Fiorentina. He scored 17 goals in 21 games and led the top scorer list when Juventus opened the wallet in January and signed him for 81 million euros. He also netted in his first league game for Juventus but then things slowed down, he scored "only" 7 goals in the second half of the season at Juventus.

Juventus have had a tough couple of years after completely dominating Serie A for many years, but we believe Juventus will step up again this season. The key to that happening is Dusan Vlahovic starting to score at the rate he did at Fiorentina, and we believe this will also happen. Because of this we name Vlahovic as the favourite to win the capocannoniere 2022/2023.


2. Romelu Lukaku, Inter
Romelu Lukaku finished second in the scoring list in Serie A in the 2020/2021 season and was the key to Inter winning the gold. Chelsea signed Lukaku back for a whopping 113 million Euros last season but once again Lukaku failed at his favourite club and instead he has now been loaned to Inter at his own request. As mentioned, Lukaku was brilliant in 2020/2021 and even though he may have a bit of a bruised confidence from last season in the Premier League, we think he will perform significantly better in the Inter environment and name him as the main challenger to Vlahovic.


3. Tammy Abraham, Roma
The first season at Roma, Tammy Abraham hade some mixed performances. He didn't score many goals in the beginning of the season but started to perform a lot better in the spring, scoring more regularly. In total he scored 17 league goals last season and now Roma have strengthened the team even more. This, in combination with the fact that Abraham has the debut season behind him in Roma, means that we believe that he will increase his goal yield further this season, especially considering that he is forced to perform if he is to be included in England's World Cup squad this winter .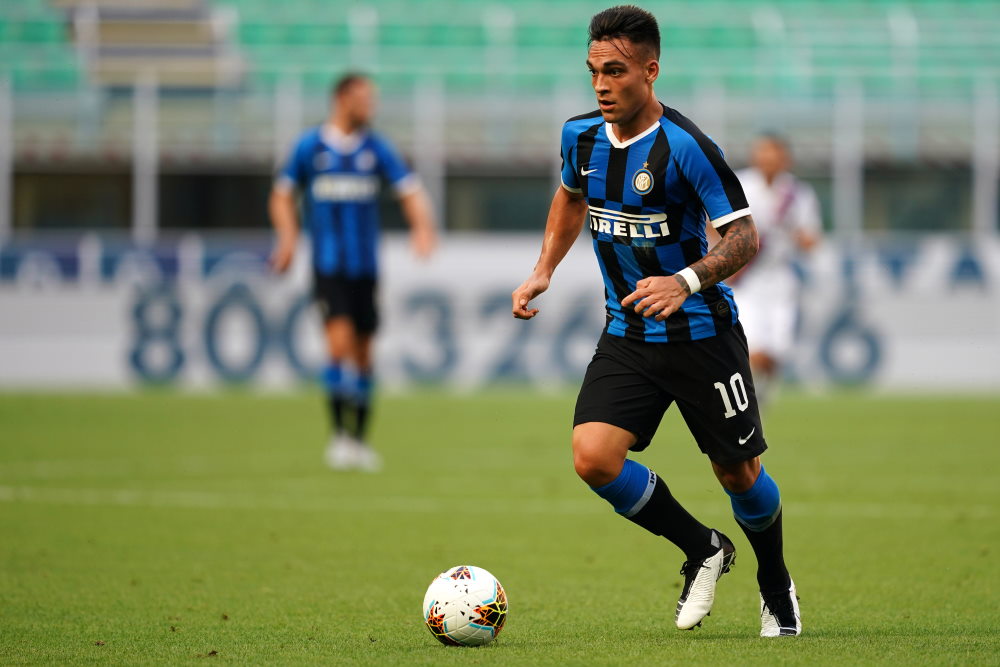 Lautaro Martinez
4. Lautaro Martinez, Inter
As we have already mentioned, Lautaro Martinez was third in the top scorer list last season. He was the one who led Inter's offensive but it is possible that he will end up a bit in the shadow of Lukaku this season. However, like Tammy Abraham, Martinez must continue to perform to earn his place in Argentina's World Cup squad. 14 goals in the 2019/2020 season, 17 goals in 2020/2021 and 21 goals last season give him a nice scoring trend, and he might very well surpass himself yet another season.


5. Ciro Immobile, Lazio
Last season top scorer Ciro Immobile perhaps deserves to be ranked higher, given that he always performs for his Lazio (unlike the Italian national team). We have no doubt that he will be in the top 5 in the scoring list when the season is over, but the question is, can he really win the title once again? Lazio is not the strongest team at the moment and considering how many strikers there are in the stronger teams, it may be difficult to win. He is always a top candidate though.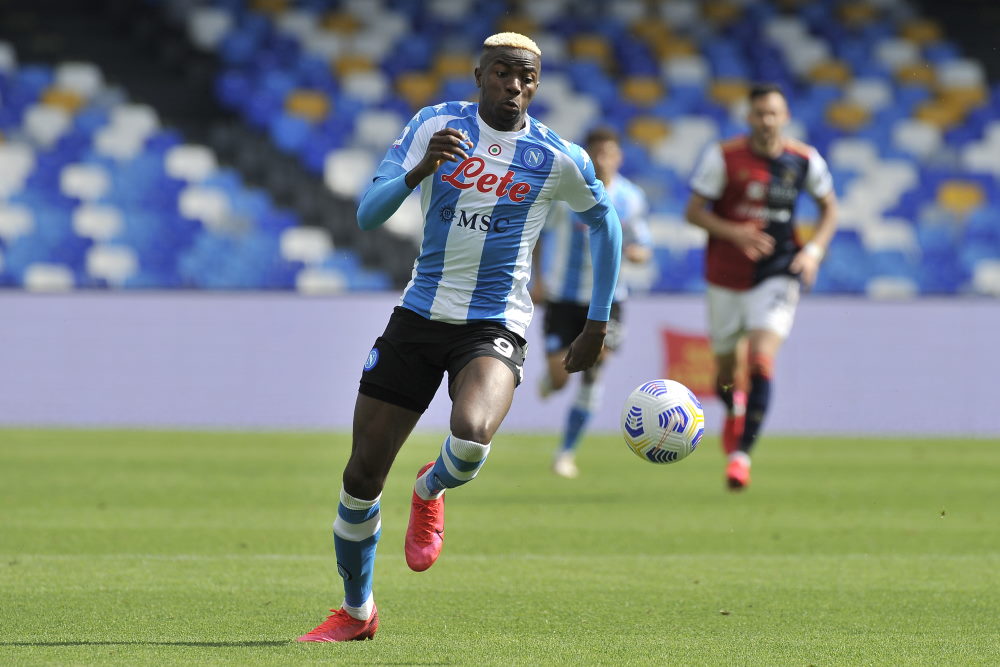 Victor Osimhen
6. Victor Osimhen, Napoli
Nigerian Victor Osimhen in Napoli had a long injury spell last season (missed 12 games), a couple of minor injuries on top of that, infected with corona for a bit and was out in January due to the Africa Cup of Nations. Despite all this he still managed to score 14 goals in Serie A. Now Napoli is in a somewhat downward trend as a club, but we still believe that Osimhen will score a lot of goals this season. If he also manage to stay injury-free, he is even one of the candidates for the top scorer title.


7. Paulo Dybala, Roma
Paulo Dybala signed for Roma on a free transfer this season, leaving Juventus after seven seasons in Turin. After his best season in Serie A 2017/2018, when he scored 22 goals, he hasn't really been shining in Juventus, at least not on a regular basis. He only scored 10 league goals last season and that is largely because he had to act as a substitute a lot. In Roma he should hopefully be a more regular starting player, and thus get the chance to increase his goal yield this season.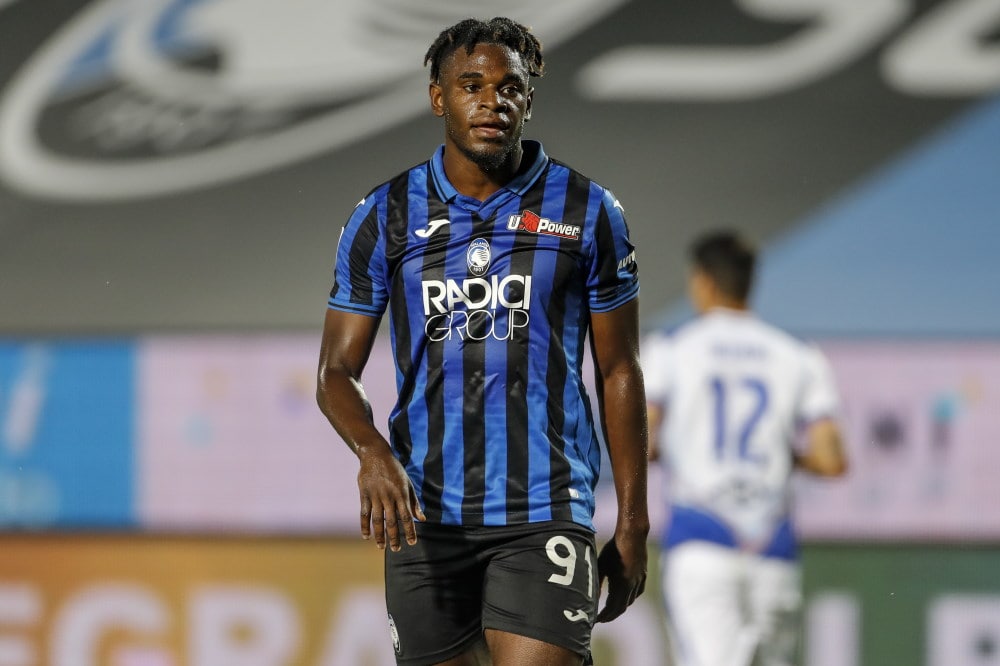 Duvan Zapata
8. Duvan Zapata, Atalanta
Atalanta has had a very interesting team and played very attractive football since 2016 under coach Gian Piero Gasperini. However, it is starting to feel like Atalanta's performances are starting to slip and so is their key striker Duvan Zapata. He scored 23 goals in his first season 2018/2019 at Atalanta, 18 the season after that, then 15 in the 2020/2021 season and just 10 in the last season. It should be said that last season was full of injuries for Zapata, and if he can keep himself injury free, and Atalanta improves his form, he is one of the top scorer candidates.


9. Divock Origi, Milan
Despite Milan being champions and one of the favourites again this year, it is only in 9th place that we find a Milan player who we believe can be a candidate to become top scorer. Divock Origi never got the chance to be a regular at Liverpool, despite often scoring goals when given the chance. On the other hand, the competition to play in the attack at Liverpool was to say the least cutthroat during his years there. That Origi didn't change clubs earlier to get the chance to play as a regular striker is a bit of a mystery, but now that he finally gets the chance to do so, he could be one of the candidates to become the best scorer in the league. Of course, it must be said that it is not at all certain that he will become a regular in Milan either, at least not during the first time at the club.


10. Luka Jovic, Fiorentina
Luka Jovic was brilliant at Eintracht Frankfurt in the 2018/2019 season when he scored 17 goals in the Bundesliga. This led to that Real Madrid bought him for a lot of money, but after failing there, and also having a less successful loan spell at his old club Eintracht Frankfurt, he has now ended up at Fiorentina to replace Dusan Vlahovic. If Fiorentina is the right environment for Jovic, we could see a lot of goals from his head and feet this season.

It should also be mentioned that Arthur Cabral was recruited from Basel already in January as a direct replacement for Vlahovic. However, there was no success for Arthur during the spring, scoring only 2 goals for Fiorentina. It is of course not impossible that he starts performing after a few months adapting to the new league, which could make him Fiorentina's best goal scorer this season instead.


11. Domenico Berardi, Sassuolo
Domenico Berardi is an Italian international but has been loyal to his club Sassuolo throughout his career (he belonged by Juventus for a while but was even then loaned out to Sassuolo) and has scored 101 Serie A goals for the club. Last season he scored 15 goals in the league but for this season his striker partner last season, Gianluca Scamacca, has moved to West Ham. Scamacca's departure weakens Sassuolo as a team but perhaps improves Berardi's chances of scoring more goals.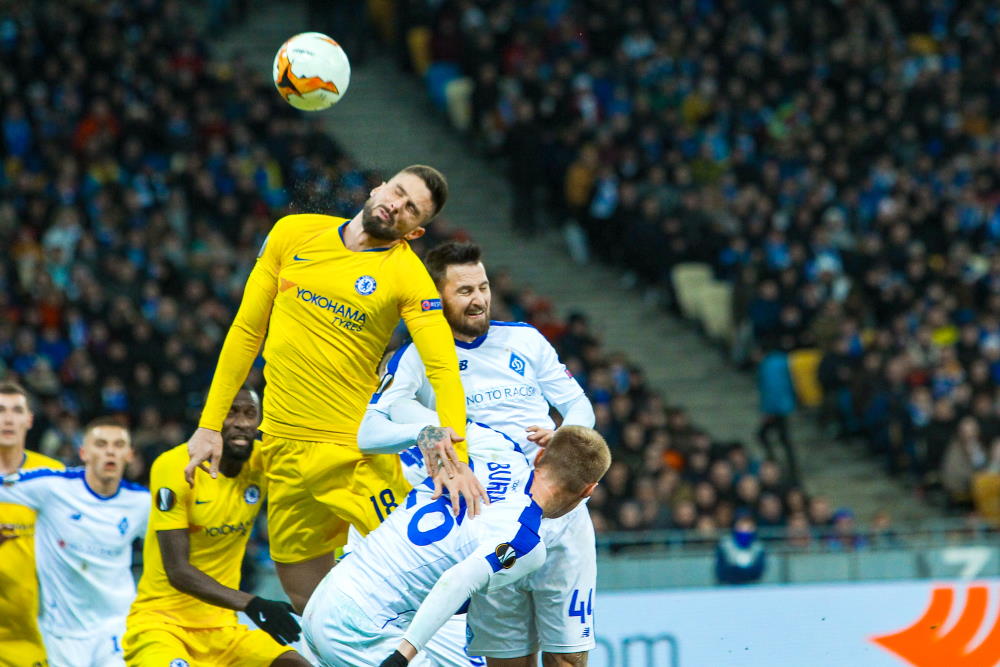 Olivier Giroud
12. Olivier Giroud, Milan
We finish the list with a true veteran, Milan's Olivier Giroud who turns 36 in September. Last season, Giroud scored 11 goals in the league for Milan and thus became, together with the Portuguese Rafael Leão, Milan's top scorer. He is obviously getting older, but Giroud's strength has never been his speed, rather his head game and understanding of the game, being at the right spot at the right time. Can Giroud win the top scorer title league then? Nah, it's probably not that likely but he could very well score 15-20 goals and place himself in the top 5.


Andrea Belotti
Dark horse: Andrea Belotti
Italian national team player Andrea Belotti was loyal to Torino for a full 7 years and scored 113 goals for the club, with a best of 26 league goals in the 2016/2017 season, but he left the team at the end of last season. At the time of writing, Belotti is still without a club but will hardly be for much longer. He has been heavily rumoured to sign for Roma, it has even been claimed that he is all set, but still nothing is official yet. He may well be ready for Roma even before this article is finished though, that's how close the closure of that deal feels.

If he signs for Roma, which seems likely, he is of course a possible candidate as well. With Andrea Belotti, Roma gets a very competent attack, teaming up with Tammy Abraham and Paulo Dybala. The question, however, is whether there is room to play all three at the same time or whether there will be rotation, which of course can affect the chances of all three strikers to become top scorers.