Top 7 worst signings in football
Nowadays, it is normal for a player to be valued by his club at 100 million euros. It seems almost a standard value for a football player with a certain projection and a good set of performances. And the fact that some clubs make signings for those amounts has helped to normalize that situation. However, a high cost for a transfer does not guarantee that this player will perform according to that price, which is why we get cases that become very bad deals for clubs that take risks with this kind of investment.

We have selected seven signings that were huge economic investments but that did not have the expected return and where the clubs did not manage to amortize that investment when they decided to sell them.

In this we are only going to consider players who have already finished their affiliation with the club.


Kaká (Real Madrid, 2009-2013)
In what was the year in which Florentino Pérez's second term as president of Real Madrid began, Los Blancos made a very large investment to bring in players like Cristiano Ronaldo, Karim Benzema or Xabi Alonso. In that group of important signings was Kaká, the Brazilian who had won the Ballon d'Or just two years earlier and who had some seasons at a very high level in a great AC Milan side.

Real Madrid paid 68.5 million euros to the Italian club for the great Brazilian player who, due to chronic pubalgia, was never able to establish himself at the Spanish capital. Four years later, Real Madrid released Kaká so that he could return to Milan as a free agent.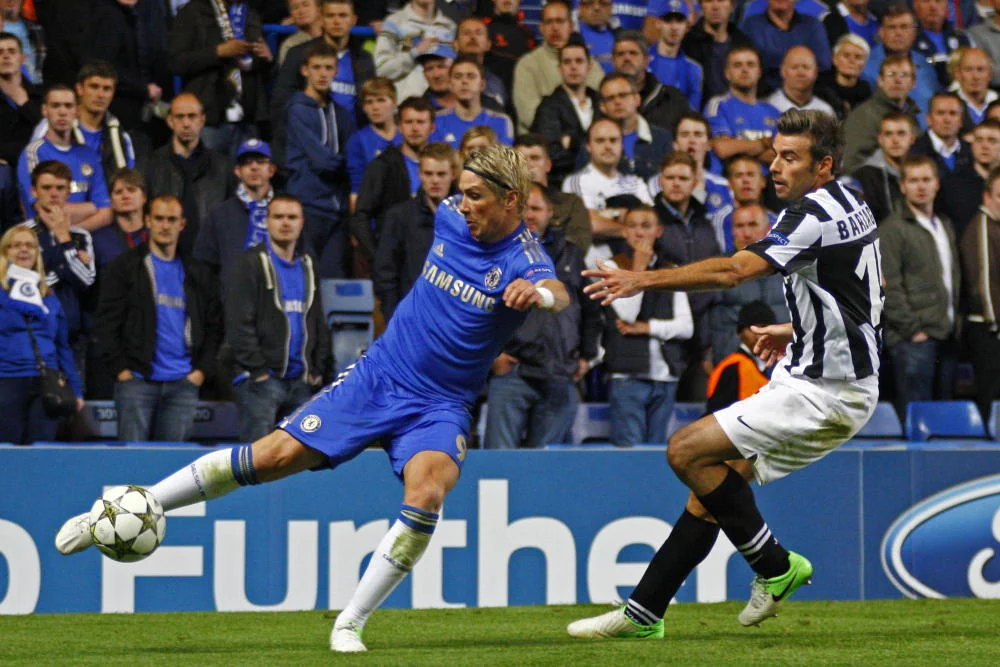 Fernando Torres while playing for Chelsea
Fernando Torres (Chelsea, 2011-2015)
After a very good stint at an individual level at Liverpool, where he scored 65 goals in 102 Premier League matches and established himself as one of the best players in England, an achievement that helped him become an important part of the best Spain national team of their history, Fernando Torres was one of the most highly-regarded strikers of his generation.

In this context, Chelsea appeared and paid 50 million euros for the Spanish striker. Torres would only score 20 goals in 110 games in the four years that he would be with the "Blues", taking into account that in the 2014-15 season he was on loan at AC Milan until the end of his contract with Chelsea.


Gaizka Mendieta (Lazio, 2001-2004)
In the 1990s, the Basque Gaizka Mendieta was one of the best midfielders in Europe and an essential piece at Valencia CF, with whom he played two UEFA Champions League finals in 2000 and 2001. Precisely after the second of those finals, SS Lazio, which at that time was a very competitive team and one with a lot of financial power, became interested in Mendieta and managed to close the signing for an amount of around 47 million euros, making him one of the most expensive football history at that time.

After a season that did not match the expectations, especially due to the responsibility of replacing Pavel Nedved and Juan Sebastian Verón who had left the Roman club that same summer, he would the following season go on loan to FC Barcelona and then to Middlesbrough, where he would finally stay after being released by Lazio.


Philippe Coutinho (Barcelona, 2018-2022)
After selling Neymar to Paris Saint-Germain for 222 million euros in 2017, FC Barcelona had a lot of money that they wanted to invest in high-level players to strengthen their attack and compensate for the departure of the Brazilian star. One of those players was Philippe Coutinho, who, until the beginning of 2018, was Liverpool's best player and one of the figures in the Premier League, for whom the Catalan club would end up paying 120 million euros with clauses that could take the operation up to 160 millions.

The Brazilian's performance was far from what was desired and only a year later he would go on loan to Bayern Munich where he would have an important role in Barcelona's historic 8-2 elimination in 2020 at the hands of the Bavarian club. In the second half of the 2021-22 season, he would play on loan at Aston Villa who would end up signing him for 20 million euros.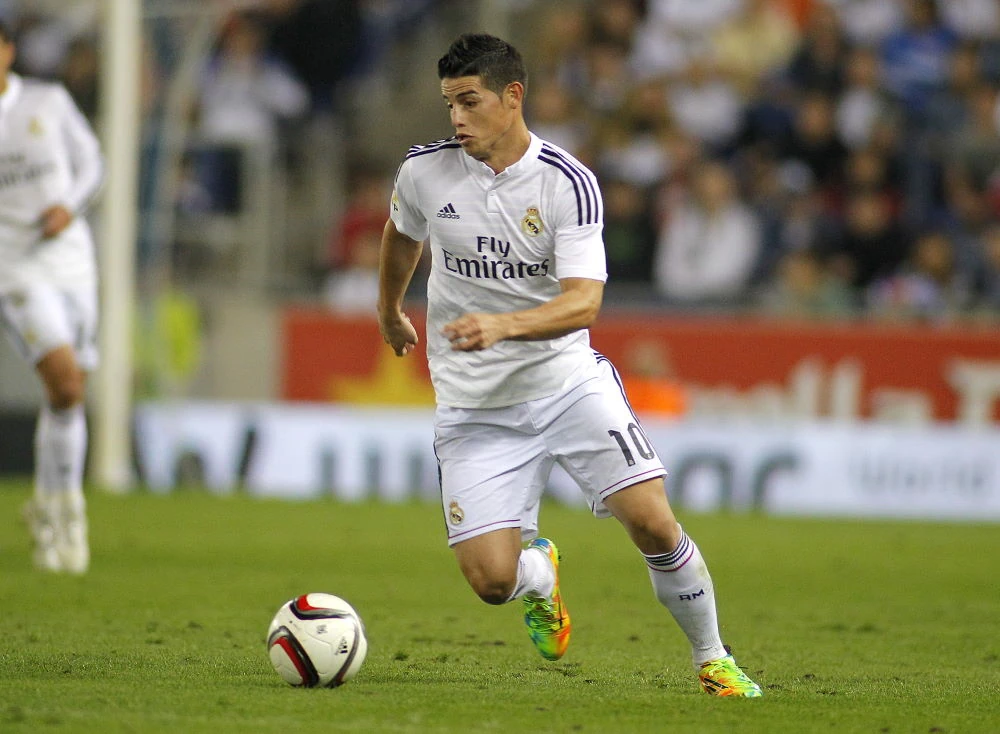 James Rodríguez - while making no one happy in Madrid
James Rodríguez (Real Madrid, 2014-2020)
In mid-2014, the Colombian James Rodríguez came from a good performance with his national team in the World Cup in Brazil, so his level and his projection led Real Madrid to make an investment of 75 million euros for him. Unlike other cases, James' prominence and performance was good in his first season, but it decreased as his stay at Madrid progressed until a 2-year loan to Bayern Munich was necessary for him to recover match fitness and improve his performances, but that also showed his inconsistency.

In 2020, Real Madrid decided to release the Colombian so that he could sign for Everton in England.


Andriy Shevchenko (Chelsea, 2006-2009)
The Ukrainian Shevchenko came from a very successful stage with AC Milan in which he had won everything, including the Ballon d'Or in 2004, so when Chelsea announced his signing for around 45 million euros, it seemed like a good investment that would guarantee the goals that the London club expected.

The reality was very different since Shevchenko would only score 9 goals in 47 Premier League matches, leading the "Blues" to loan him out for a year to his previous club, AC Milan, and later release him to return to his country to play for Dinamo kyiv.


Paul Pogba (Manchester United, 2016-2022)
This is probably the most curious case on the entire list because in 2009, Paul PogbaPogba arrived at the Manchester United academy at the age of 16, where he would remain until 2012, when his contract with the English club ended to sign with Juventus, in view of how little confidence he felt from Sir Alex Ferguson's part to develop him.

After four years with the "Bianconeris", the Red Devils would pay 105 million euros to "recover" the Frenchman. His second stint at the Old Trafford club would last 6 years and he had more shadows than lights that led him to be released again to Juventus at the end of his contract with Manchester United.

The exposed cases are among the worst businesses that are remembered in terms of the recovery of the investment made by a football club and this without considering other payments such as salaries or bonuses that would increase the economic loss of each of those signings.