Time for the Champions League 2022/2023 - who will be the top scorer?
Tomorrow is the time for the new season of the Champions League 2022/2023 to start and we will go through and rank the players who have the best chance of winning the "Golden Boot" title this season. Reigning champions are as most people know Real Madrid and the reigning top scorer comes from the club as well, and we are of course talking about Karim Benzema who scored 15 goals last season. This was two more goals than Robert Lewandowski (last season in Bayern München) and in third place we had Sébastien Haller (then in Ajax). Both Benzema and Lewandowski are obviosusly among the favourites this season as well, while Haller is unfortunately not available despite a change of club to Borussia Dortmund due to his cancer diagnosis that he received in July.


The favourites to become the UCL top scorer
We start by listing the six biggest favourites. Most likely one of these players will top the scoring league when the Champions League final has been played in May 2023.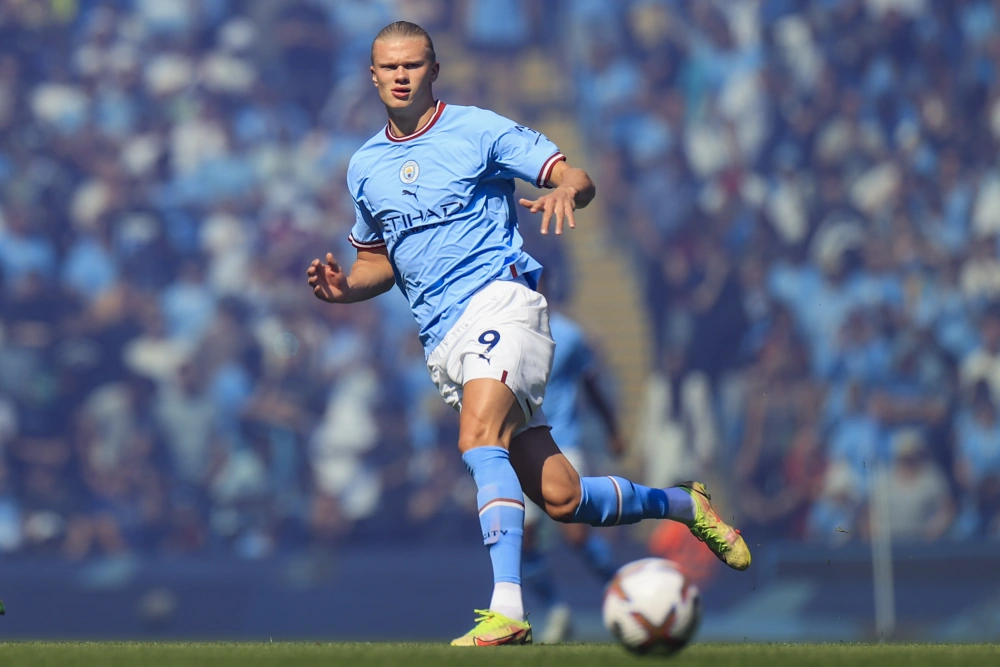 Erling Braut Haaland, Manchester City
1. Erling Braut Haaland, Manchester City
Despite Manchester City being widely regarded as one of the absolute best football teams in Europe over the past decade, they have failed to win the Champions League during this period. The closest they came was in 2020/2021 when they lost the final to Chelsea. This season they have signed the Norwegian striker Erling Braut Haaland and it feels like he could be the last piece of the puzzle that was missing to reach all the way. Haaland has started the Mohamed Salah brilliantly, scoring 10 goals (including two hat-tricks) in the opening six rounds. It feels like City can go all the way this season and the key is that would be Haaland and all of his goals. A relatively easy group stage promises that he will score many goals already there.


2. Robert Lewandowski, Barcelona
Just like Haaland, Robert Lewandowski has changed clubs this summer, having left Bayern München for Barcelona. Barcelona has had a couple of difficult years but is starting to feel like a team to "fear" once again after many fine player signings, and above all because they managed to sign Lewandowski. Barcelona has a relatively tough group containing both Bayern München and Inter, but Lewandowski means a goal guarantee as he almost always scores, regardless of the opposition. The only reason why we rank him second instead of first is that, after all, City feels like a somewhat stronger team than Barcelona.


3. Kylian Mbappe, Paris Saint-Germain
Kylian Mbappe chose to stay at Paris Saint-Germain instead of going to Real Madrid as everyone expected. Mbappe has a place in the heart for the Paris team, and another important reason he stayed was most likely the money. Yet another reason was that he wants to help the "Paris Saint-Germain project" to finally win the Champions League. PSG have ended up in a fairly easy group where Juventus are the big contenders, but they are not as strong as they were a few years ago. When the game is right for PSG and their super-trio up front delivers, they score loads of goals and it is likely that we will see many goals already in the group stage from Mbappe, and then it depends on how far they manage to go in the playoffs if he really is to be able to become the tournament's top scorer. With 7 goals in 5 games (he missed the opener) in Ligue 1, he has shown that his goalscoring form is already fine.


4. Karim Benzema, Real Madrid
Karim Benzema is both the reigning Golden Boot champion of the UCL as well as the reigning champion of the tournament with Real Madrid. Real has lost an important player in Casemiro to Manchester United and the feeling is that the team is not quite as strong as several other teams. However, that is often the feeling about this team and they have started the league play with four consecutive wins and if there is any team that knows how to perform in this tournament it is Real. Therefore, it is likely that Benzema will continue to score a lot of goals this season and even if we do not consider him as the absolute favourite, he is definitely one of the main candidates.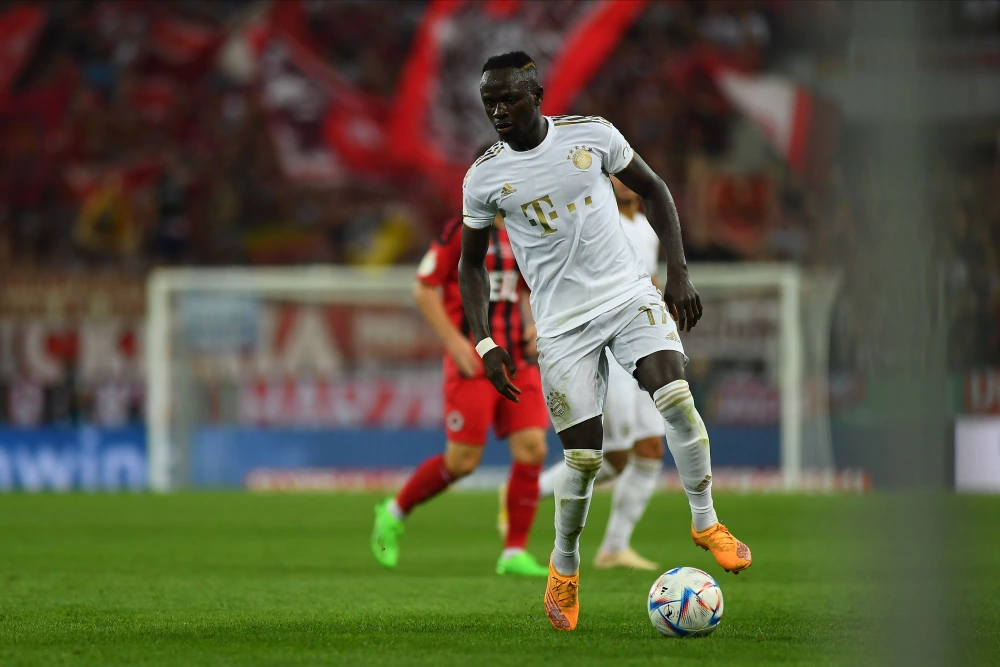 Sadio Mané, Bayern München
5. Sadio Mané, Bayern München
When Bayern München (or Bayern Munich) lost Lewandowski, they were quick on the ball and signed in an (almost) equivalent player. Sadio Mané left Liverpool where he has always been in the shadow of Salah to finally become a big club's attacking star. Bayern have had some mixed performances in the beginning of the Bundesliga, but when the game suits this team perfectly, they do score plenty of goals, and often also against other big clubs. That Mané should be able to fully replace all the goals that Lewandowski scored is a bit too much to ask, but he will score a lot of goals and surely deserves his spot on this list.


6. Mohamed Salah, Liverpool
Liverpool have not started the season as brilliantly as everyone expected and much of this is due to the fact that they have a difficult situation with lots of injuries to midfielders in particular. The team's star Mohamed Salah has also not started as strongly as expected, scoring only two goals in the opening six games in the EPL. However, Liverpool is said to be a revenge-hungry team after the loss in the final against Real last spring, and as the injury situation eases, Liverpool will probably get better and better. Salah will of course score a lot of goals, but he has never won the Champions League Golden Boot title. The tendency is that he scores more goals in the league than in the UCL and that is the reason why we rank him last among the absolute top candidates.


Who can challange?
We see it as highly likely that the winner is among the six players mentioned above, but we also want to list six players who should not be counted out in the fight.


Harry Kane, Tottenham
After this weekend's round, Harry Kane is the Premier League's third best goal scorer ever and he has started the season with 5 goals in six rounds. Kane is a very consistent goal scorer and Tottenham have ended up in a very surmountable group, which could mean many goals from Kane in the group stage. Then his chances of winning the title depend a lot on how far Tottenham can go in the playoffs. However, they have started the league very well and Conte seems to have got the team in order so it is not unreasonable that Tottenham can go far.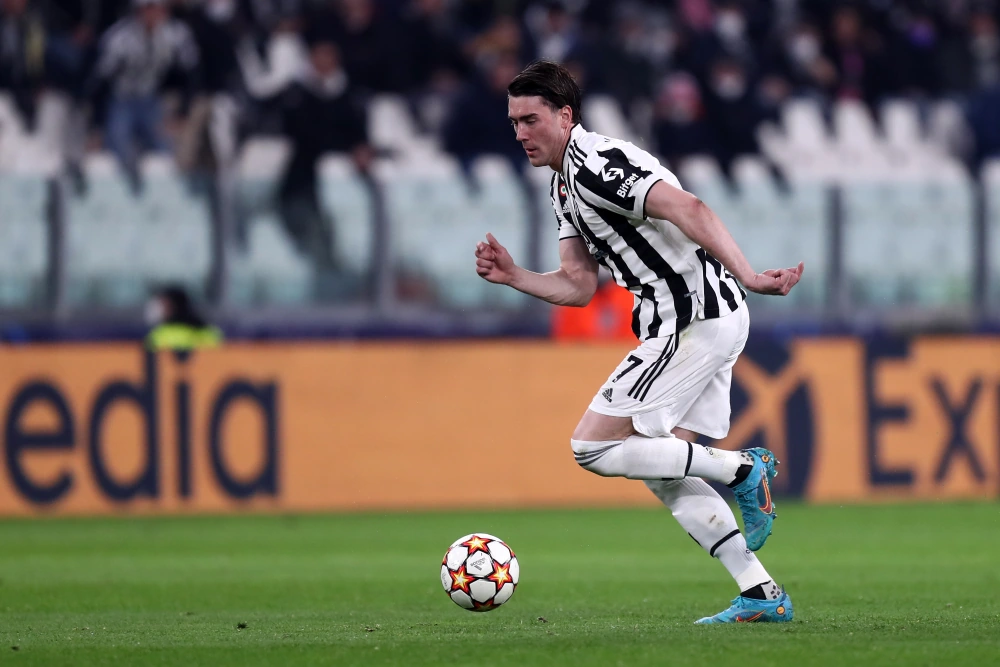 Dusan Vlahovic, Juventus
Dusan Vlahovic, Juventus
One of the world's most exciting young strikers is Serbian Dusan Vlahovic who Juventus signed from Fiorentina in January, and he has also started the season well in Serie A with 4 goals scored. The problem though is that Juventus as a team is not at all in the same harmony as they were a few years ago. It's a team with high potential but they don't feel like the reliable winning machine we gotten used to. But if the team gets the game in order, Vlahovic will be high up in the top scorer list.


Darwin Nunez, Liverpool
Another very exciting young striker who must be mentioned is of course Liverpool's Darwin Núñez. Núñez was signed for big money from Benfica to replace the fled Sadio Mané and with time he will grow into the team. However, the competition is fierce in the attack in Liverpool, so it is important for him to perform when he gets the chance. With Liverpool's recent injury history, he may get a lot of chances to prove himself though.


Neymar, Paris-Saint Germain
Neymar has started the season brilliantly, scoring 7 goals in 6 games in the opening of Ligue 1 and he tops the top scorer list along with his mate Kylian Mbappe. However, in all their seasons together that these two players have had in PSG, Mbappe has always scored a lot more goals than Neymar. So while we believe he can score a lot of goals and actually be a challenger, we find it hard to see him scoring more goals than Mbappe in the end.


Pierre-Emerick Aubameyang, Chelsea
Chelsea signed Pierre-Emerick Aubameyang from Barcelona at the last moment before the transfer window closed this summer and thus gets a feared goal scorer in the team. But Aubameyang was the victim of a robbery just over a week ago and broke his jaw in connection with that and will therefore be out for a few weeks. When he is back, he will likely be the key to Chelsea's potential success in the Champions League this season, and if they are successful, we will see a lot of goals from Aubameyang's feet and head.


Lionel Messi, Paris-Saint Germain
And of course, we can't leave Lionel Messi out of this list. After all he has won the UCL top scorer league six times. Last season was not a success for Messi at PSG, but he has started this season a lot better. In Barcelona, he was the obvious goal scorer, but in PSG he acts more and more as a player that assist to goals. Among other things he assisted MBappe's two goals this weekend. This means he is in the same situation as Neymar: Messi will score a lot of goals this season but is it likely that he will score more than Mbappe?