The biggest "betrayals" in football history (Part 1)
The passion that football generates within a lot of us often makes us forget about the fact that the beautiful game is just a job for most of the people involved in it, beyond any emotional connection they may or may not have. That is why sometimes a signing of a player by a rival team can be considered as something so bad that they are classified as traitorous.

In this regard, we have the first part of the players considered the greatest "traitors" in the history of football, considering that they went directly from one team to their historical rival.


Hugo Sánchez (Atlético de Madrid - Real Madrid)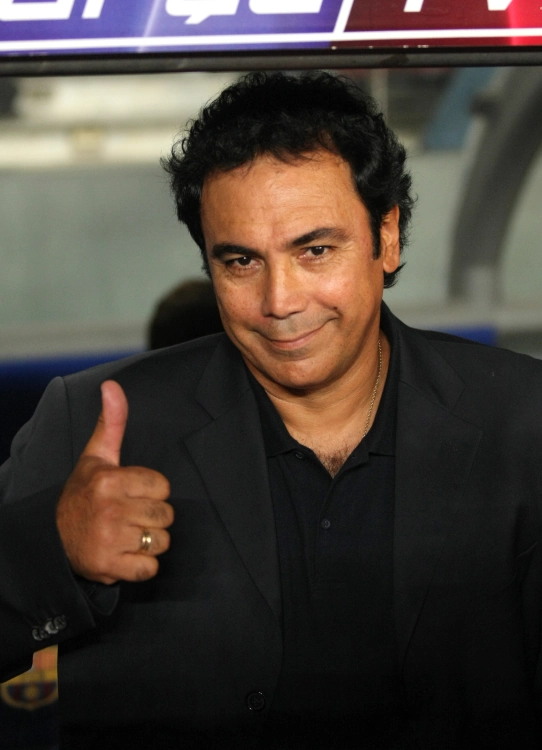 Hugo Sánchez

The Mexican striker spent four years at Atlético de Madrid, where he had a difficult start but gradually improved until he was the Pichichi (top goalscorer in the Spanish league) in the 1984-85 season. At the end of that season, Ramón Mendoza took over as the new president of Real Madrid and had become obsessed with signing Hugo Sánchez, and Hugo Sánchez was determined to play for Real Madrid. At that time, Atlético de Madrid was a club with few members and they did not approve of the Mexican striker signing for the city rival, who led to a maneuver being made so that the player "signed" for the UNAM of his country and a few days later he was transferred to Real Madrid. Sanchez ended up being Pichichi four times and won five consecutive leagues.


Denis Law (Manchester United - Manchester City)
The Scot made himself known at Huddersfield Town, where he got the interest of several major clubs in England such as Manchester United and Liverpool, although it was Manchester City who finally managed to sign him. After a year with the Citizens and another in Torino, he ended up at Manchester United where he would spend 11 years of his career, becoming one of the most important players in the club's history. In his final stage as a Red Devil, the club was not at its best and that led to Law being released, with him signing a contract with Manchester City.

In 1974, on the last day of the league, with Manchester United in relegation places, the Manchester derby was played. In the 75th minute, Francis Lee assists Law and he scores the only goal of the match that certified the Red Devils' relegation, being, curiously, the last ball he touched as a professional since after that match, he retired.


Bernd Schuster (Barcelona - Real Madrid - Atlético de Madrid)
In 1980, a young Schuster arrived in Catalonia to sign for FC Barcelona as a young promise of German football and would remain there for eight years where he established himself as one of the best midfielders in Europe at that time. Der Blonde Engel finished his contract with Barcelona and went to the eternal rival, Real Madrid, where he spent two years and then moved to Atlético de Madrid, Los Blancos' city rivals.

The German is a clear example of a player who considered football as a job and made his sporting decisions without giving importance to sentimentality or emotional aspects.


Robin van Persie (Arsenal - Manchester United)
The Dutchman Van Persie went from being a young promise to being a star, captain and benchmark in his eight years at the Gunners where he lived through the end of the Invincibles, a stage where Arsenal was not particularly successful. In 2012, the player asked the Arsenal board for high-level signings to help the team win the Premier League, receiving a negative response because the club's economy was prioritized over sports.

The Dutchman, knowing that he had only one year left on his contract with Arsenal, put pressure on the club to accept an offer from Manchester United. His intention was to win the Premier League, something that he would achieve in his first season with the Red Devils.


Ashley Cole (Arsenal - Chelsea)
Ashely Cole was another Arsenal player who, in this case, lived through the heyday of the Invincibles and decided to leave the Gunners, although in this case, the reason seemed to be mostly financial.

During the 2005-06 season, Cole had contacts with Chelsea and Jose Mourinho (Chelsea manager at the time) which led to all those involved being sanctioned by the Premier League and the player to have problems with Arsenal leading to a tense relationship that ended with the player joining the Blues, in exchange for William Gallas and 7 million euros.


Andrea Pirlo (Inter - Milan - Juventus)
Andrea Pirlo's case is similar to Schuster's as he went directly through three rival teams directly. Formed at Brescia, Pirlo was signed in 1998 by Inter Milan where he did not have many opportunities to play, being loaned twice and, in 2001, he moved to AC Milan in a transfer window where both teams made several exchanges with each other.

During his ten years at the Rossoneri club, Pirlo established himself as an important part of a team that won at least once every trophy he played for, including two UEFA Champions Leagues. In 2011, at the age of 32 and having lost relevance at Milan, Pirlo did not renew his contract and was free to sign for the club of his choice and that was none other than Juventus, where it would be very important to win four consecutive leagues during the four years he stayed in Turin.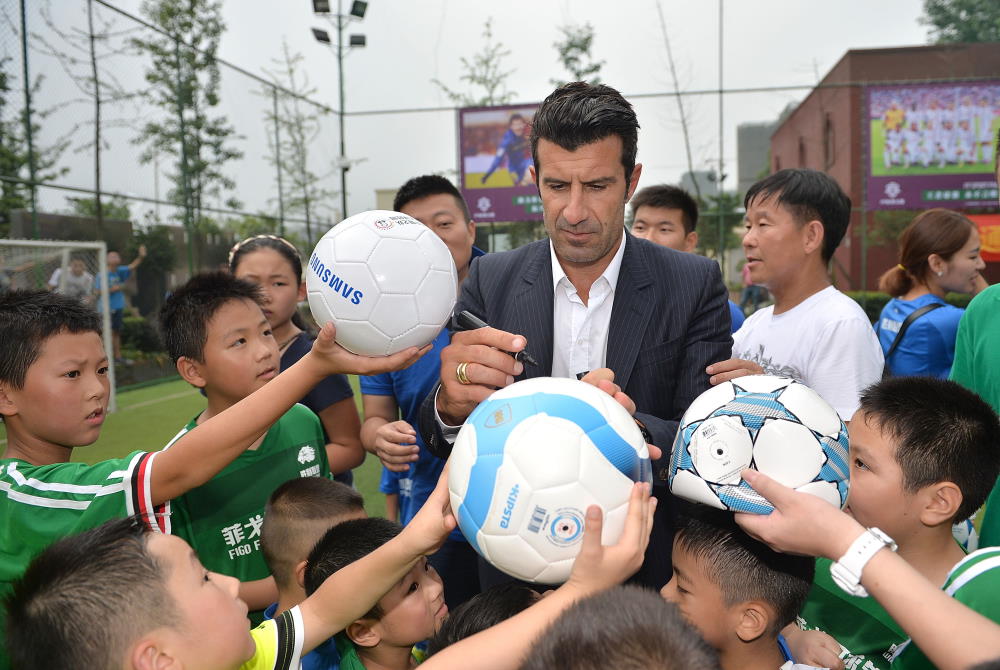 Luis Figo
Luis Figo (Barcelona - Real Madrid)
Luis Figo is clearly the benchmark in terms of "betrayals" in world football since he not only went directly from FC Barcelona to Real Madrid but was negotiating a pre-contract with the white club for several months before the signing was completed while publicly denying any contact.

It was Florentino Pérez's main electoral promise to be elected as president of Real Madrid in 2000 for his first term and despite how unthinkable it seemed at the time, the FC Barcelona star agreed to sign for the eternal rival, attracted mainly because of a very good economic offer. That signing made Figo one of the most hated players by fans of the Catalan club, leading to demonstrations such as the throwing of a pig's head in the middle of the Barcelona-Real Madrid match in October 2000, his first El Clasico with the white shirt.

For the one who wants to dig deeper into the "Figo affair", Netflix have a quite watchable documentary about it.

The list of similar cases is quite extensive and that is why we have decided to divide the article into two parts and not leave relevant cases out of the list.