Start of the 2023/2024 season in the Bundesliga - we predict the top scorer title winner
Tomorrow is the time for the first match in the German Bundesliga season 2023/2024 as Werder Bremen host reigning champions Bayern Munich at 20:30.

As usual, Bayern Munich won the Bundesliga last season, although this time they didn't really do it on their own but rather because Borussia Dortmund managed to lose the title in the last round.


Bayern Munich big favourites - and even bigger with Kane in the team
As usual, Bayern Munich are big favourites to win the league. They have 11 straight league titles and had by far the best squad even before they landed their signing of Harry Kane. Bayern paid 100 million euros for Kane, who now leaves his Tottenham where he played for his entire career. Of course, he signs for Bayern to win titles, and that's something he will do as well. Last season's signing of Sadio Mané as a replacement for Robert Lewandowski was not so successful, but the chance of getting it right with Kane is all the greater.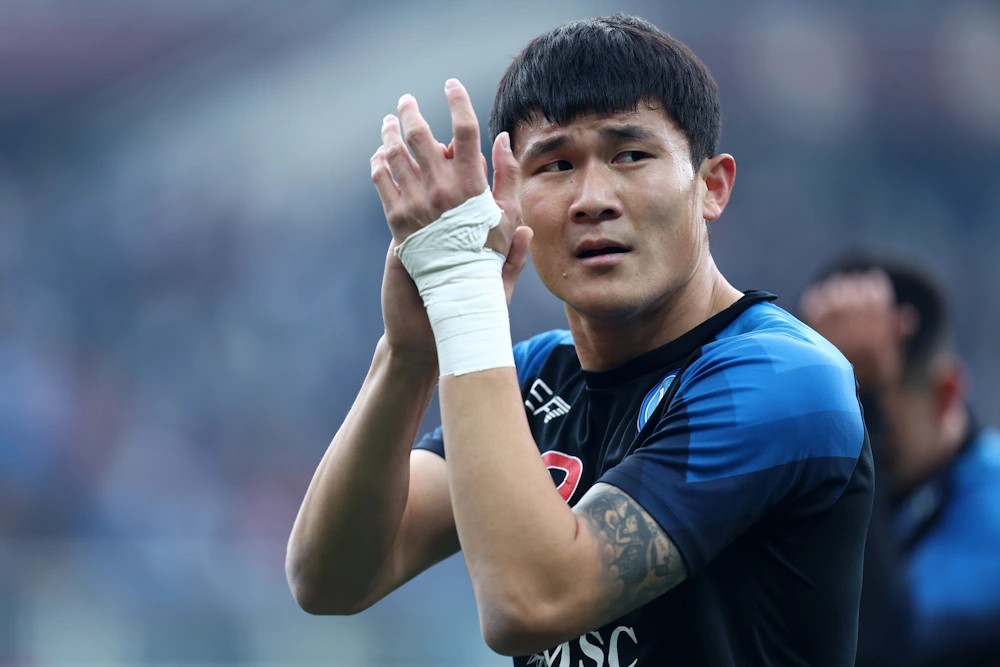 Kim Min-jae - one of Bayern Munich's important signings

In addition to Harry Kane, they have also signed Napoli's South Korean success defender Kim Min-jae for 50 million euros and has also brought in Raphaël Guerreiro and Konrad Laimer on a free transfer. So the team feels even stronger despite the loss of Lucas Hernández (to PSG) and Sadio Mané, who is one of the players who chose to go to Saudi Arabia and signed for the club Al Nassr. The only question mark in the team is the goalkeeper position where Manuel Neuer is still injured, and Yann Sommer was sold to Inter. However, most likely they will sign a replacement until Neuer is ready to play.


Borussia Dortmund and RB Leipzig challenge
First contender for the title is Borussia Dortmund, that should have won the title already last season. For this season, they have lost Jude Bellingham to Real Madrid, Raphaël Guerreiro to Bayern and midfielder Mahmoud Dahoud to Brighton. They have strengthened the midfield with promising Felix Nmecha from Wolfsburg and Marcel Sabitzer who was signed from Bayern, although he was on loan at Manchester United last season. Considering Bayern's new signings and the fact that the club lost Jude Bellingham, it will be tough for Dortmund to challenge this season again.

The other candidate who could challenge Bayern for the title is RB Leipzig. There has been a lot of rotation in the squad as they have sold Josko Gvardiol to Manchester City, Dominik Szoboszlai to Liverpool, Christopher Nkunku to Chelsea and lost the already mentioned Konrad Laimer to Bayern. Heavy names to lose, but they have also made interesting signings as the very promising Belgian striker Loïs Openda was brought in from Lens, defender Castello Lukeba from Lyon, Christoph Baumgartner from Hoffenheim and the offensive super talents Benjamin Sesko from Salzburg and Dutch Xavi Simons, Simons on loan from PSG. In the long run, this large player rotation may even out for the club, but when losing four established starting players it may take some time to get the team back together, meaning it will be harder to challenge Bayern for the title already this season.

Other teams will surely not be able to challenge the top three teams. Clubs such as Bayer Leverkusen, Union Berlin, Eintracht Frankfurt and Wolfsburg are primarily fighting for the fourth and final Champions League spot, but can certainly break in ahead of Dortmund and Leipzig if they have a good season.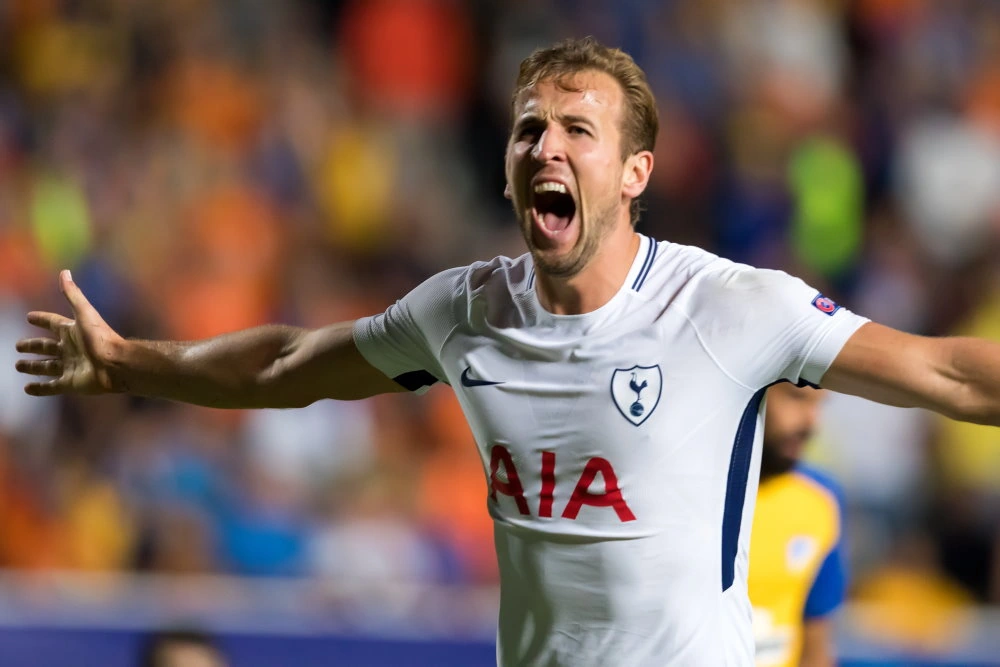 Harry Kane - big favourtie to win the top scorer title in Bundesliga this season
Who will be top scorer in Bundesliga 2023/2024?
Last season Christopher Nkunku and Niclas Füllkrug shared the Bundesliga golden boot title with 16 goals each, with Randal Kolo Muani and Vincenzo Grifo right behind with 15 goals each.

Here are the hottest candidates to win the top scorer title in the Bundesliga in the 2023/2024 season.


1. Harry Kane, Bayern Munich
Harry Kane is undoubtedly one of the world's best strikers and has been for many years. He has won the top scorer title in the Premier League three times and once in the World Cup in 2018. When he now goes from the world's toughest league, where he tid play in a top team although far from the league's best team to Bayern Munich who are far superior to most of the clubs in In the Bundesliga, we will see him scoring goals in the best Lewanandowski style. The only thing stopping Kane from winning the golden boot this season is if he were to suffer an injury that would keep him out of action for a longer period of time.


2. Sébastien Haller, Borussia Dortmund
Sébastien Haller had testicular cancer, which he is thankfully free from now, which kept him out of action for the first half of last season. Once back, he was carefully matched into the team again and it was only at the end of the season, when he was more regular in the team, that he started to show his true skills again. In the end, he scored nine league goals, a number he will surpass by far this season. Haller is probably the only player who has a real chance to challenge Kane for the top scorer title.


3. Randal Kolo Muani, Eintracht Frankfurt
Frenchman Randal Kolo Muani was a success at Eintracht Frankfurt in his first season and he scored 15 league goals. He was also in France's World Cup squad and scored a goal there in the semi-final against Morocco. He may very well increase his goal scoring considerably this season, but the question is how long he will remain at the club as he is surrounded by many transfer rumours.


4. Loïs Openda, RB Leipzig
23-year-old Belgian Loïs Openda exceeded everyone's expectations last season at his French club Lens as he scored 21 goals, including two hat-tricks, as he helped the club to a surprise second-place finish in Ligue 1, and his performance made RB Leipzig signing him. Bundesliga is a tougher league, but as he plays in one of the league's best teams it is not impossible that he can repeat the success already in his first season in his new club.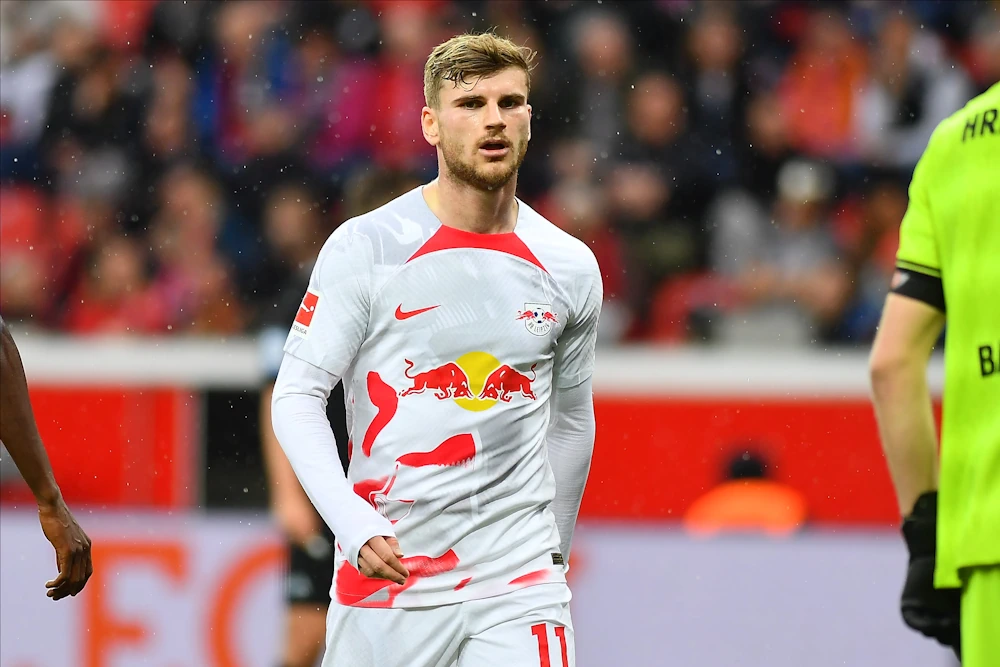 Timo Werner - can he win the golden boot?
5. Timo Werner, RB Leipzig
When Timo Werner left RB Leipzig for Chelsea, he had scored 28 league goals in the 2019/2020 season and was one of the hottest strikers in the world. His time at Chelsea was, to be honest, a total failure. In two seasons he managed to score only 10 goals in total for the London club. When he returned to RB Leipzig before last season, there were many who hoped that he would quickly find his old form, but that was not the case. He scored nine league goals last season, which was still an ok result but not exactly impressive. However, Werner has a very high potential and the 27-year-old can do much better, which he may very well show now.


6. Niclas Füllkrug, Werder Bremen
Niclas Füllkrug is actually the reigning top scorer in the Bundesliga, and especially considering that Christopher Nkunku, who he shared the top scorer title with, has left the league, it would feel strange not to include him on this list. He will certainly score a lot of goals this season as well, but as Werder Bremen is hardly a top team, the chance of him defending his title is small.


7. Serge Gnabry, Bayern Munich
. With Lewandowski gone and Sadio Mané as a failed replacement, there were many who shared the goal scoring in Bayern Munich last season. The club's top scorer was Serge Gnabry, who scored 14 goals in the league. Gnabry is a great offensive player but not a clinical goal scorer (like Kane), but he will surely score a lot of goals this season as well.


8. Victor Boniface, Bayer Leverkusen
With Bayer Leverkusen's best goal scorer Patrik Schick out injured for a long time, and still not ready to play, it is new signing Victor Boniface that the club has relied on to score the goals in the pre-season. Boniface actually became the top scorer in the UEFA Europa League last season for his old club, Belgium's Union St.-Gilloise, with six goals in total. In total, he scored 22 goals in all competitive matches last season in Union St.-Gilloise. While the 22-year-old may not be a player ready to win the Bundesliga golden boot, he is one of many exciting young Nigerian strikers right now, and he could score plenty of goals in his first season at his new club.


9. Donyell Malen, Borussia Dortmund
Dutchman Donyell Malen is a very useful forward for Borussia Dortmund and he has scored several goals for the club in the pre-season matches. Last season he only scored nine league goals, but eight of them came in the last 10 league games which may indicate that he is starting to adapt better at the club. Perhaps he will primarily act as a player who assists Sébastien Haller goals this season, but he will certainly score a lot of goals himself as well.


10. Patrik Schick, Bayer Leverkusen
Czech Patrik Schick, a player we have already mentioned, would have been much higher on this list if he had been injury free. Now he is long-term injured and at best back on the pitch in October. That he should be able to miss so many games, if you also take into account that he will need time to find his form again, and still win the golden boot is of course not great, but he will certainly score many goals for Bayer Leverkusen once he is back.