Bundesliga season 2022/2023 finished - the champions and top scorers
As usual, Bayern Munich were heavy favourites when the 2022/2023 Bundesliga season kicked off in early August, despite losing their top scorer and match-winner Robert Lewandowski to Barcelona. After all, they had ten consecutive league title, but this was in many ways a completely unsuccessful season for Bayern, and therefore the Bundesliga offered great drama as a change when the last round was played last Saturday.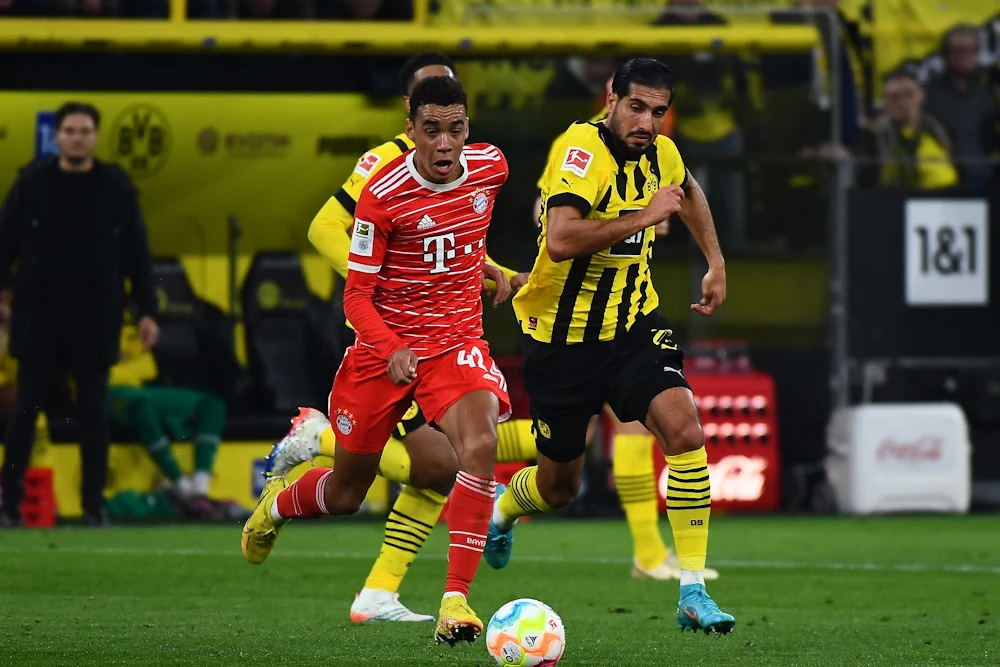 Jamal Musiala cored the goal that made Bayern Munich champions
Winner of the Bundesliga 2022/2023 - Bayern Munich
Before the penultimate round, Bayern Munich was in the top of the league and had the everything completely in their own hands. However, they had tough opposition in the form of RB Leipzig, but normally Bayern are so superior and merciless when it really counts, so it was still expected that Bayern would win comfortably. However, RB Leipzig surprised and won the away match 3-1, and then when Borussia Dortmund got a comfortable 3-0 win away against Augsburg, Dortmund was suddenly in the driver's seat before the last round.

Dortmund had a two-point lead going into the last round, and also had a very surmountable opposition at home in the form of Mainz, a team that were stuck in the middle of the league had nothing to play for. However, Mainz were not in Dortmund to lie flat down to be beaten and shocked by scoring twice in the first half, thus going into half-time with a 2-0 lead. At the same time Bayern was winning with 1-0 away to Cologne after Kingsley Coman had scored.

Dortmund came back to life in the second and put hard pressure on Mainz and in the 69th minute they got the 1-2 goal, scored by Raphaël Guerreiro. Some minutes later the Austrian Dejan Ljubicic made it 1-1 for Cologne against Bayern, and suddenly Dortmund were on their way to winning the title again, despite losing their game. However, Bayern finally showed that they have the routine that is required when things really matter, something that Dortmund lacks, and in the 89th minute Jamal Musiala scored the 2-1 goal for Bayern. Dortmund at this moment needed to score two goals to become champions. They managed to equalize through World Cup in the sixth minute of extra time but did not manage to score a final decisive goal.

Bayern held off Cologne from equalizing and thus, on better goal difference, became champions for the 11th year in a row. They won again despite not being particularly good this season, which the change of coach from Julian Nagelsmann to Thomas Tuchel of course shows. Possibly this says something about how dominate Bayern are in the Bundesliga. For Dortmund, who were so close to breaking Bayern's dominance, a second place this season does not feel like something to celebrate...


Champions League places and relegation
RB Leipzig also had a rather weak season but they did finish very strong with five straight wins, and could in the end quite comfortably secure the third place and UEFA Champions League qualification for next season. Fourth UCL spot was clinched by Union Berlin, who improved one place from the previous season and might just have established themselves as a top team in the Bundesliga.

At the bottom, Hertha Berlin and the classic team Schalke 04 were already set for relegation, but the 16th place, which means qualifying to remain in the Bundesliga against 3rd placed from the 2. Bundesliga, was still open. In the end, it was Stuttgart who had the dubious pleasure of being forced to qualify to remain in the top league. Stuttgart would have managed to remain without qualification if they had only won against Hoffenheim, at the expense of Augsburg, but they only managed to get a 1-1 result. For Stuttgart now awaits an uncertain qualification against Hamburg, with the first match being played tonight and the return on Monday.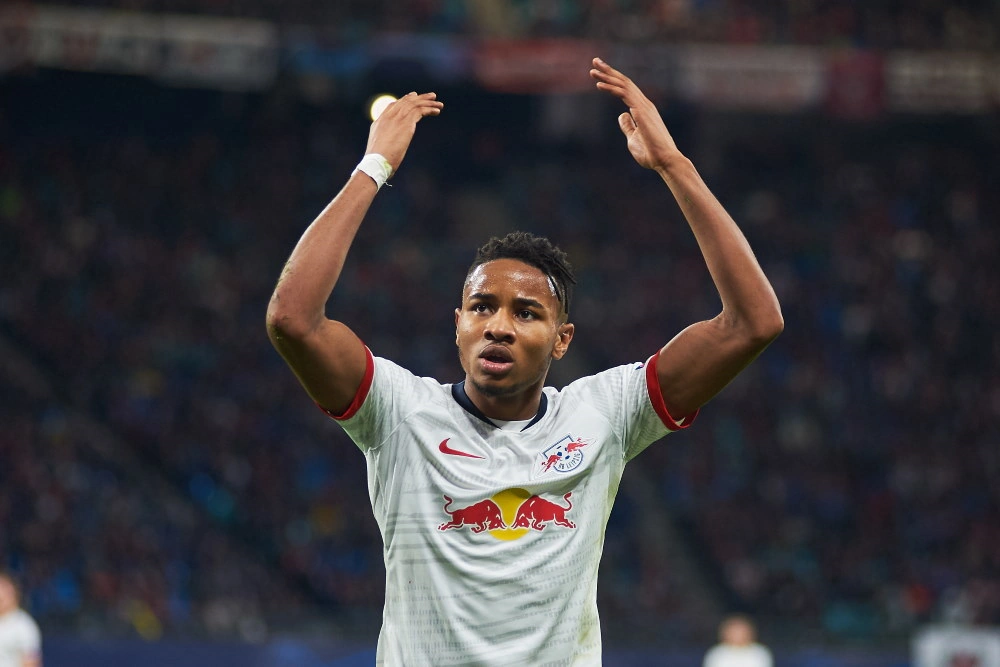 Christopher Nkunku - one of the top scorers in Bundesliga 2022/2023
The top scorers/Golden Boot winners
The absence of Robert Lewandowski has not only been visible in Bayern Munich's performances, it has also had a big impact in the top scorers list. Lewandowski had won the Bundesliga Golden Boot five years in a row, with his worst result being only 22 goals scored, and the second worst 29 goals. This season it was enough to score 16 goals to become the top scorer of Bundesliga 2022/2023.

There were two players who scored 16 goals and shared the "Golden Boot" title: RB Leipzig's Christopher Nkunku and the German Niclas Füllkrug in Werder Bremen. The French national team player Nkunku thus continues to show how important he is to his team, and the question is whether RB Leipzig will manage to keep him when next season starts.

In shared third place with 15 goals each, we find another Frenchman, Randal Kolo Muani in Eintracht Frankfurt, a player who also had a minor breakthrough in the World Cup in Qatar, and the Italian Vincenzo Grifo in Freiburg, who had his best season ever in terms of scored goals.

Among other players, we would also like to mention Bayern Munich's youngster Jamal Musiala. The 20-year-old scored 12 goals this season even though he is more of an attacking midfielder than a forward. He is also the player who performed best throughout the season for Bayern, and of course, the one who scored the goal that brought the title to Bayern.

A mention in a more negative sense is also given to Sadio Mané, who did not manage to fill Lewandowski's shoes at all. We only got to see 7 goals in the Bundesliga from Mané, and although he is partially excused due to an extended injury spell, which made him miss the World Cup in Qatar as well, he has failed to live up to expectations everyone had.