Parma's Golden Age
In football, a good financial investment can be very useful to help a club achieve goals that, under normal conditions, would take a lot of time and work, and it may not be something that lasts over time. Currently, it has become very common to see this type of investment and that is why it already seems normal for most football fans. However, in the 80s and 90s, this was rare and had a greater impact.

In today's article, we will talk about Parma, a small Italian club that, thanks to the investment made by the Parmalat company at the end of the 1980s and during the 1990s, managed to position itself as one of the main teams in Italy and Europe, although that brought negative consequences for the institution.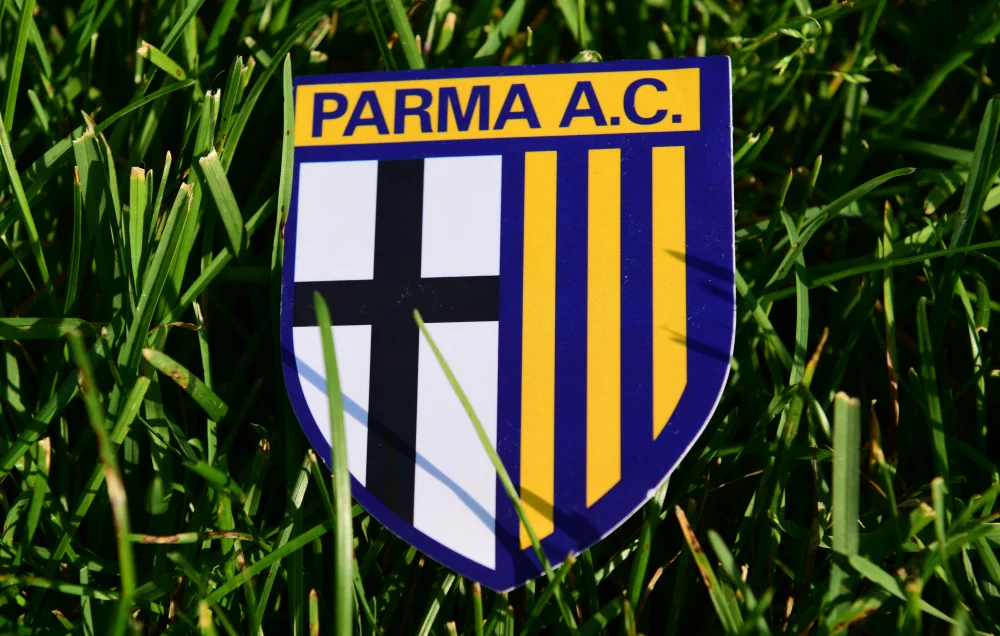 History of Parma
In December 1913, a group of former players from Verdi FC, a football club formed a few months earlier in the province of Parma, decided to create their own football institution. Since its foundation, they were playing through the lower divisions of Italian football until two almost consecutive relegations took them to Serie D and a subsequent bankruptcy in 1968, which forced them to liquidate most of the club's assets.

The following year, AC Parmense, another club from the region, achieved promotion to Serie D and in 1970 managed to obtain the license from Parma FC, which allowed them to use the remaining assets of the club as well as all its identity elements such as the design and color of the t-shirt or emblem. This helped a rebirth not only institutional but sporting, which led them to return to Serie B, with coach Cesare Maldini on the bench and Stefano Pioli scoring the goal on the last day that sealed promotion.


The golden age
In 1987, Parma was in Serie B, already established as a club aspiring to reach Serie A, it reached an important sponsorship agreement with the Parmalat company that was in a stage of significant world expansion and the club's board decided that Parmalat's CEO, Calisto Tanzi, will become part of the administration of the institution.

A couple of years later, Parma hires Nevio Scala, an Italian midfielder who had a good time in Serie A as a player and who was taking his first steps as a coach, having as his only experience a year at the helm of Reggina, whom he managed to take from Serie C to Serie B. In his first year with the Parma club, he got the first promotion to Serie A in the history of the institution, despite different situations that arose such as the death of the club's owner or the extra-football incidents that occurred at the Ennio Tardini. Thus began an era of unprecedented success for Parma.

During first year in Serie A and with increasing support from Parmalat, Parma decided to use the three foreign spots available at the time to bring in top players like Claudio Taffarel, Georges Serge Grun and Tomas Brolin. That season, after a hesitant start, they managed to put together several important victories against some of the strongest teams in Italy at that time such as AS Roma or Sacchi's AC Milan, thanks to which they finished in sixth position in Serie A. and qualified for the UEFA Cup, which was possible thanks to a sanction received by the Rossoneri club.

For the following season, 1991-92, Parma achieved its first important title by winning the Italian Cup against Juventus after falling 1-0 in the first leg with a goal by Roberto Baggio, Parma managed to score two goals (Alessandro Melli and Marco Osio) in the second game to come back from the final and get the trophy. In the offices, Tanzi bought 98% of the institution, delegating the responsibility of acting as president of the club to his son.

In 1992, the promising Colombian forward Faustino Asprilla would arrive from Atletico Nacional in his country, who would help Parma win the 1993 Cup Winners' Cup and be an important piece in the following seasons. In the 1993-94 season, they would be reinforced by Roberto Sensini, an Argentine defender who came from Udinese, and by the talented Gianfranco Zola from Napoli, which helped them win the European Super Cup and reach the Cup Winners' Cup final again, although in this opportunity would fall against George Graham's Arsenal.

Each year, the investment was more important as Tanzi's intention to turn Parma into a European power grew, for which he acquired the promising Stefano Fiore (although he did not have a very important role in his first stage at the club), Dino Baggio from Juventus, Fernando Couto from FC Porto and the return of experienced defender Roberto Mussi. This was enough to win the UEFA Cup and finish third in Serie A.

Hristo Stoichkov, Filippo Inzaghi, Fabio Cannavaro, Lilian Thuram, Enrico Chiesa, Hernan Crespo, Juan Sebastian Veron, Ariel Ortega, Marco Di Vaio, Paulo Sousa, Adriano, Adrian Mutu, Alberto Gilardino and Matías Almeyda, not to mention the appearance of a young Gianluigi Buffon, are some of the names that arrived at Parma in the following years and that collaborated so that the club won 2 additional Italian Cups, an Italian Super Cup and another UEFA Cup.


Everything collapses
Parallel to the growth of Parma, Parmalat had grown exponentially, making Tanzi a huge figure in Italy and Europe. However, in November 2003, it was revealed that Parmalat had enormous debts that had not been paid and were about to go bankrupt and a large amount of money diverted in addition to holes in the administrative management of Tanzi, which led to the fall of Parmalat.

The food company was the main support of the football club, so the fall of Parmalat resulted in a large number of players leaving the team to keep Parma in a condition that would allow it to continue in Serie A but without the competitive level had in the previous decade. This story ended with Tanzi being sentenced to 18 years in prison in 2010 and Parma having to be reformed from Serie D a few years later.