Overview of the upcoming Champions League semi-finals
This competition always lives up to its reputation. It has been another stellar season between the big clubs of Europe for the prestigious trophy, the UEFA Champions League. Many strong contenders who were thought to have a guaranteed spot in the semis or even finals did not make it through even the quarter finals.

Such is this competition; it comes with no guarantees, the hungriest of the lot takes it home.

This season's semi-finals fixtures are not short of stars, skills, and erratic supporters. It will be Real Madrid who take on Manchester City on the 9th of May 2023 at the Santiago Bernabeu.

In the second semi, AC Milan take on their city rivals Inter Milan on the 10th of May 2023, where both teams will look to win a historic derby at the San Siro.

What do you think will be the scoreline?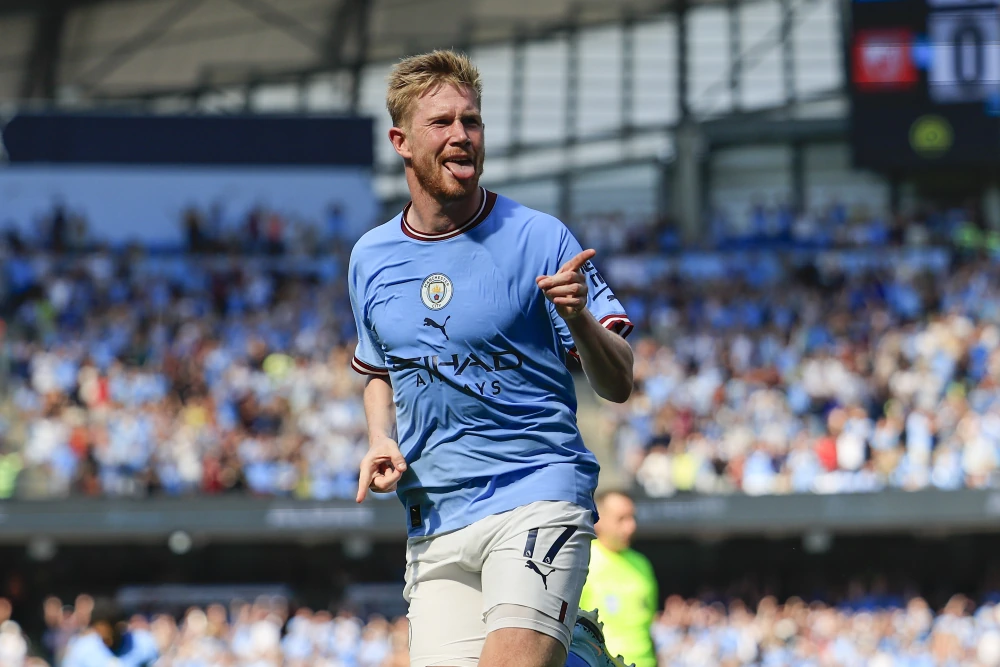 Kevin De Bruyne - one of Manchester City's key players
Real Madrid Vs Manchester City: Battle of the Titans
Over the years, both teams have met head-to-head in the Champions League a few times and put on memorable spectacles for the fans. Real Madrid has always had a little more desire and quality to get to the finish line. This time around, City is well-prepared. With the likes of Erling Braut Haaland, the youngest player to reach 35 Champions League Goals, the assist-wizard Kevin De Bruyne, and strong supporting cast around, City has a real chance this season.

Haaland, the leading goal-scorer this season with 12 goals in 8 games, averaging 1.5 goals per match, is definitely what City were looking for. He just may be the missing piece that delivers a fatal blow to a European giant.

Matched with De Bruyne's on pitch mastery and Guardiola's off pitch tactical genius, City can surely show Real Madrid the exit door and confirm their spot in the Champions League Final.

Real Madrid had a slow start to the season with injuries to Ballon D'or winner Karim Benzema but his recent form shows that he is ready, and fans are also optimistic. Vinicius Júnior and Rodrygo, who scored a brace against Chelsea, are the stars of the season. Federico Valverde is playing a commanding game overall, claiming a permanent spot in the team.

Luca Modric is a player that can destroy and split defences with his magical movements and passes to turn games around. In any case there is no one who knows this competition better than them and their current form means little when it comes to winning the ultimate prize. Boss Carlo and his squad are completely aware of the threat City possesses and will come out to win this tie to cement their spot in the Champions League final for the 17th time.

Regardless of which of these two teams that progress from this semi, the winners here will for sure be the favorites in the final at Istanbul's Atatürk Olympic Stadium on Saturday 10 June 2023.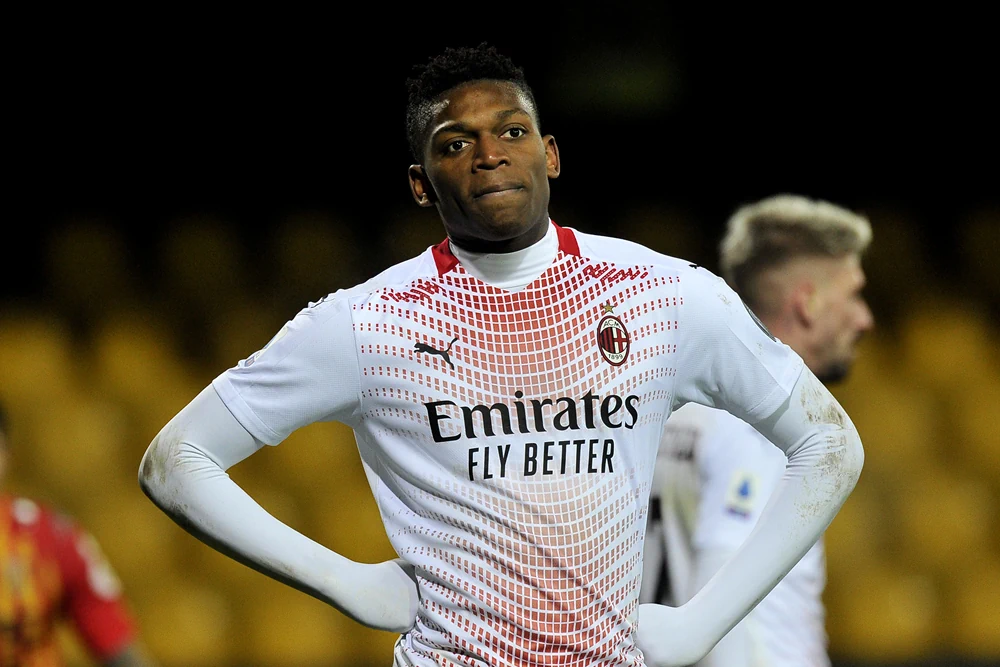 Rafael Leão - can he take AC Milan to the final?
AC Milan VS Inter Milan: Italian Team in the Finals
The Italian giants AC Milan and Inter Milan fight it out in one of the most competitive rivalries of Italian and world football today on the biggest European stage. AC Milan who have had an overhaul in recent years, are firing in hot with a young, hungry and skillful side.

Rafael Leão has already scored 10 goals this season and has been a provider of quite a few. Brahim Díaz, on loan from Real Madrid, has been instrumental at the right occasions, moves with attacking intent, and scores goals on many of them.

Italian international midfielder Sandro Tonali commands the middle of the park, leading the charge for AC Milan along with ace striker Olivier Giroud who has already found the back of the net on 5 occasions in the Champions League. Although they sit 5th in their respective league, Milan look focused in the competition and are inching forward to their great revival as a European giant.

Inter isn't having a great run in Serie A either, sitting at the sixth position and definitely the most surprising inclusion in this semi-finals. Lautaro Martinez leads the club's score sheet with 20 goals in all competitions.

Inter has shown resilience and scored goals at the right time to move forward, defeating the likes of Benfica and Porto, both who were the teams to watch this season along with Napoli. So there are still positives left for Inter to walk in with a winning mentality in the next fixture.

This Champions League fixture is surely not what many pundits or football fans around the world could have predicted or expected to see this year. That goes to show the revival of Italian football, with 5 teams qualifying for semi-finals across all UEFA European competitions. Apart from the AC Milan and Inter clash we also have Roma playing Bayer Leverkusen and Juventus playing Sevilla in UEFA Europa League, and finally Fiorentina playing Basel in UEFA Europa Conference League. Italian club football have not reached results like this in many years.