Last matches of season 2021/2022 - top scorer candidates in the big leagues
With the latest national team gathering just finished, we can concentrate on the final sprint of the major European football leagues in the 2021/2022 season. Of course, the battle for the title as league champion is somewhat more interesting, but here we focus on going through the top scorer lists, including tips on who we think will be the top scorer in the end in each league.


Premier League, England
In the Premier League, there is no major excitement in the top of the top scorer list this season. Mohamed Salah leads with his 20 goals and has a reassuring distance of 7 goas down to teammate Diogo Jota as well as Tottenham's Son Heung-Min. The chance that Salah would not win the top scorer title in the EPL this season is minimal. The youngest player in the top 20 list is Bukayo Saka in Arsenal, who has scored 9 goals so far.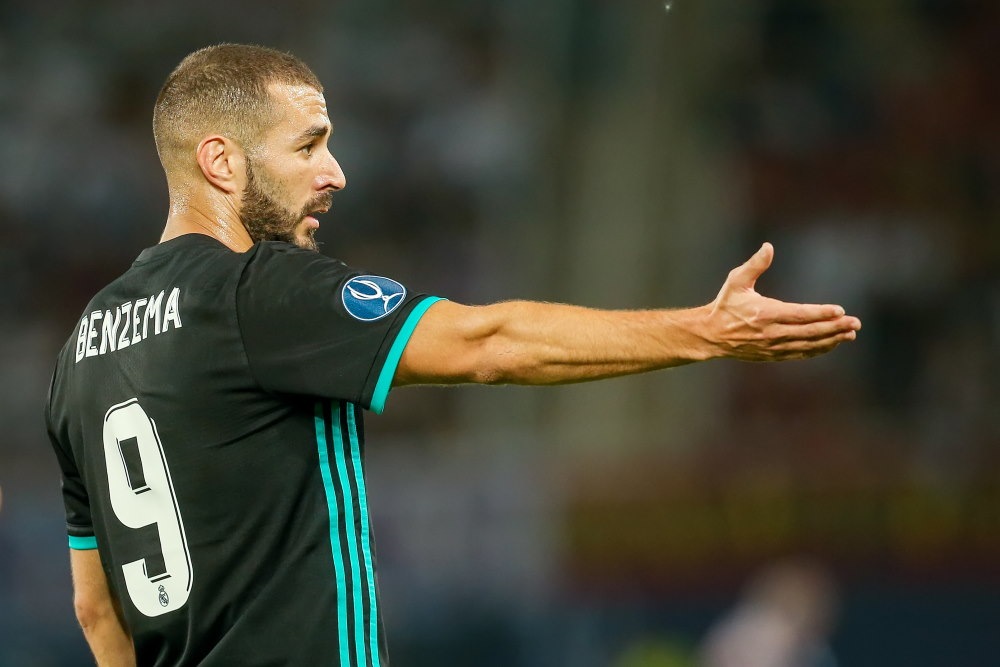 La Liga, Spain
If the excitement is minimal in the EPL, the excitement is even less in the Spanish La Liga. Karim Benzema has scored 22 goals so far and thus has a reassuring lead down to a trio who have scored 14 goals each. One of those 14-goal players is Benzema's teammate, 21-year-old Vinicius Júnior, who this season has finally started to show his full potential. There is no doubt that Benzema will win the top scorer title in La Liga this season, and actually, it is the first time he does it.


Serie A, Italy
In Serie A in Italy the top scorer race is more exciting. At the top we find the older several times Serie A top scorer winner Ciro Immobile (3 times top scorer) in Lazio, fighting side by side with the younger Serbian super talent Dusan Vlahovic, now playing in Juventus. Both have scored 21 goals and the closest behind them on 15 goals follows Giovanni Simeone and Roma's Tammy Abraham.


So, who will be the top scorer in Italy this season? It certainly feels a bit random, but since Vlahovic now plays for the big club Juventus, who also has showed a sharply rising form after a weak first half of the season, it feels like he is the likely final winner. If anyone is to be able to threaten the top duo, it can be mentioned that Tammy Abraham is in a very strong period and can certainly approach the two, but the distance is probably too great to reach all the way.


Bundesliga, Germany
In Germany things are as they usual are. Last season, Bayern Munich's Robert Lewandowski broke the Bundesliga goal record, and he has not slowed down his goal production this season. 31 goals scored until today and a total of 11 goals ahead of bravely fighting Patrik Schick, Bayer Leverkusen. Erling Braut Haaland, who would be the one to threaten Lewandowski about the title this season, has been injured a lot and has "only" scored 16 goals. That the top scorer race is already decided in Germany hardly needs to be mentioned.


Champions League
Lewandowski is also in the lead in the world's biggest club tournament, the Champions League. He has scored 12 goals in this tournament so far but is actually only one goal ahead of Ajax Sébastien Haller. However, Ajax is eliminated from the UCL and immediately following in the list are the players Karim Benzema and Mohamed Salah with 8 goals each. Even if all these players remain in the tournament, it is difficult to see that Lewandowski would drop a lead of 4 goals, so he will win the Champions League top scorer title for the second time in his career.


Ligue 1, France
Before this season started everyone probably thought that Ligue 1 had two candidates to win the top scorer title: Kylian Mbappe and Lionel Messi, both in Paris Saint-Germain. However, the season has not turned out as PSG had intended. Admittedly, they lead Ligue 1 superiorly and will most likely win the league, but they were eliminated already in the round of 16 of the UCL by Real Madrid. In addition, the prestigious recruit Lionel Messi has been a really pale figure this season. In top of the top scorer list is instead Wissam Ben Yedder playing for Monaco who has scored 17 goals, most closely followed by Martin Terrier in Rennes on 16 goals, and then we have Mbappe with 15 goals scored.

So, who will be the top scorer in Ligue 1 in the end? Normally, Mbappe should win it in the end considering the superior team PSG have, but the question is how motivated both the team and Mbappe are. With the main goal of winning the Champions League already lost, the league in practice decided and Mbappe with the desire to leave PSG after the season, the answer is probably that the motivation is quite low. Our tip is thus that someone else will win but it is a very open race. In addition to the mentioned players, we have Rennes Gaëtan Laborde who has shown good form and scored 14 goals, and the Canadian Jonathan David in Lille with 13 scored goals. Both players can catch up with Ben Yedder and potentially win.


Primiera Liga, Portugal
Portugal's Primeira Liga is mostly about Uruguay's and Benfica's new star striker Darwin Núñez, especially after the Colombian Luis Diaz moved from Real Madrid to Liverpool in January. Núñez has scored 20 goals and has shown impressive stability in his scoring. He has a 5-goal lead over Ricardo Horta in Braga and he will not lose that lead. After winning the top scorer title in Portugal this season, the next question is a which big or bigger European club will buy Núñez this summer.


Eredivisie, Holland
In the Dutch Eredivisie, the French-born Ivorian Sébastien Haller dominates. As previously mentioned, he has scored quite a few goals in the Champions League, but also in the Eredivisie he has performed and scored 20 goals so far. Guus Til in Feyenoord is second placed with 14 goals scored and in third place we find a Swede, Jesper Karlsson has scored 13 goals for his AZ Alkmaar. As in most other major leagues in Europe, this league is also quite undramatic when it comes to the top scorer title, no one is threatening Haller this season.


Other leagues
We have limited ourselves to the biggest leagues in Europe in this text, but also want to mention a few other players in other leagues in Europe.

20-year-old German Karim Adeyemi is in the top of the top scorer list in Austria with 15 goals scored for Salzburg, and in second place we find the 21-year-old Ghanaian Kelvin Yeboah who has scored 11 goals. These two young strikers are players we will probably see in bigger clubs in major leagues in the near future.

In the Belgian Jupiler Pro League we also have a German leader, namely Deniz Undav who scored an impressive total of 26 goals this season so far for the newcomer, and superior leaders of the league (!), Union St.-Gilloise. Before the season, this 25-year-old German was a totally unknown name for basically everyone, but he has regularly produced goals throughout this season. The English Premier League club Brighton have already signed him, but he will stay in Union St.-Gilloise for the rest of the season on loan. Even if this player is no longer that of a young player, he is well worth following in the future.

Finally, it is also Aleksandar Mitrovic who requires a mentioning. On February 23, with 14 rounds left to play in the English second tier EFL Championship, he scored his 33rd goal, which meant a new record for the league. He has since then scored two more goals and is now up on 35 goals scored this season with several matches left to play. The question now is whether he can reach 40 goals this season?