Why Thierry Henry failed at Juventus?
Thierry Henry is widely regarded as one of the greatest French players of all time and also viewed as one of the finest players to ever grace the Premier League during his time at Arsenal. But despite his multiple achievements and accolades in the game, there was a period where the Frenchman struggled massively and that was during his six months at Italian giants Juventus.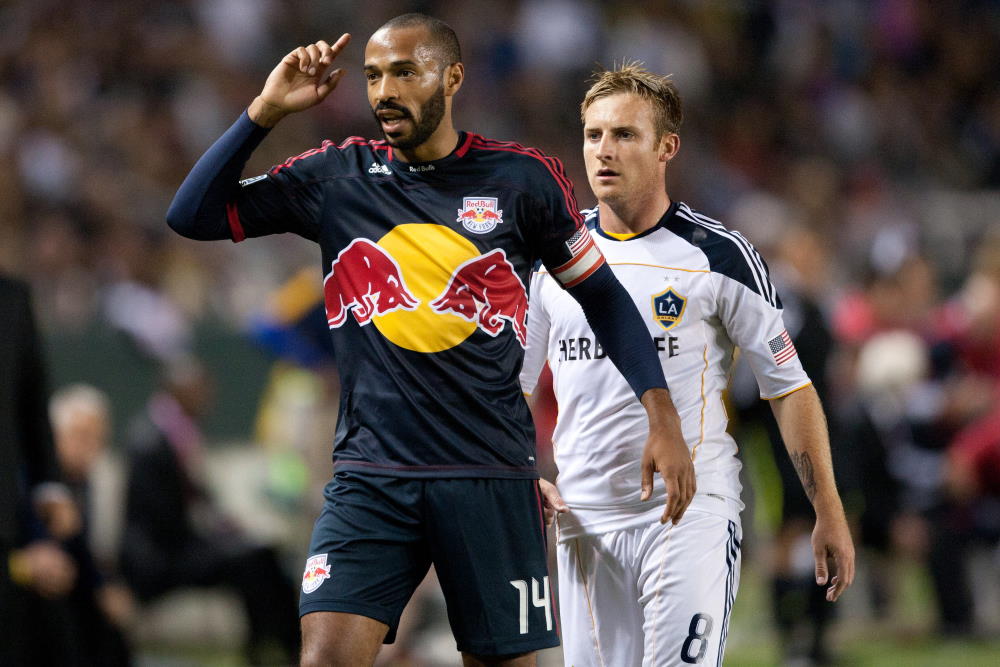 Signed from French club AS Monaco in January of 1999 for £10.5 million, Henry, at then-21 years old, had enjoyed a lot of great seasons in France and won the World Cup with his national team the year before, so there was a lot of excitement about what he could achieve in one of the best sides in the world. Yet, things went very wrong for Thierry, to the point he was sold to Arsenal after just half a season at Delle Alpi.

Why Henry failed at Juventus? Here you have the reasons why.


Context of the team
Juventus were one of the best teams in the world during the second half of the 1990s and there is a fair argument that they were in fact the best team in the world at the time. Regardless, the Italian had managed to win three Serie A titles and reach three UEFA Champions League finals in a row, winning one in the process. Led by Marcello Lippi, they were one of football's superpowers... but early 1999 was a very different story.

The Old Lady was struggling in mid-table, Lippi was gone, they were having a lot of issues with some of their star players, such as Zinedine Zidane, and their manager at the time, an inexperienced Carlo Ancelotti, was having issues to keep the dressing room united and get the necessary results, which is ironic considering the manager Ancelotti would end up becoming.

This is the context a young Thierry Henry was getting into when he signed for Juventus and it was a very toxic environment for a promising player that was leaving his home country for the first time, especially considering the demands of a football club of that stature. It was a team in crisis and a young player like the Frenchman was a bit lost in the mix.

Young players always need patience, a good environment to develop and a clear plan and focus about how they are going to develop and Henry never had any of this at Juventus due to the crisis they were in at the time.


His position
One of Ancelotti's biggest regrets, much to his own admittance, was the fact he couldn't see Henry's potential as a striker, where he would end up becoming one of the best in the world for Arsenal a few years later, and was instead deployed on the wing.

Now, the Frenchman had performed as a winger for Monaco and the French national team until that point in his career, but this time around he was mostly playing as a wingback, which had a lot more defensive duties to what he was used to and required a lot more movement up and down the left side of the pitch.

It's normal for a lot of young players, when signing for big clubs, to have a lot more responsibilities off-the-ball, but this decision certainly took a toll on Henry's performances and wasn't playing to his strengths, which is something we would find out when he moved to the Premier League.


The league
Serie A in the late 90s was the best league in the world and the most competitive by far, with at least seven or eight teams boasting some incredible talents and the competition for the Scudetto was always really intense. And sometimes, not even the best talents could thrive in such a demanding style where the defensive football was the normal-it happened to Dutch starlet Dennis Bergkamp a few years before at Inter Milan and it happened to his future Arsenal partner, Thierry Henry.

While Henry had proven himself at the top level with the 1998 World Cup and leading Monaco to a Champions League semifinal that same year, the Frenchman wasn't used to that week-in, week-out intensity of Serie A and it showed in his performances, only scoring 3 goals in 16 league games.

The defenses were better, the games much more consistently demanding and the marking was a lot tighter, which naturally took a huge toll in his performances. There is a fair argument that Henry, perhaps with a bit of time and patience, would have adapted to these challenges, but his time at Italy proved to be quite short, so we will never know.


Issues with the board
There is a lot less information about this topic, but it is still quite important to point out: there have been reports that Henry had issues with some members of the Juventus board while he was there and this was something that the Frenchman himself admitted to a few years later: "I had problems with the top people at the club but they must remain private things."

Luciano Moggi, a member of Juventus' board from 1994 to 2006, also weighted in the topic a few years later and pointed out that Henry "suffered from tight marking and was sad when he had dropped to the bench."

As you can see with their statements, here was definitely something going on between both sides during that particular time, but it is a subject that hasn't been developed over the years, so perhaps we will never be sure of what exactly happened, although it did have an influence in Henry's performances, it seems.


Conclusion
Thierry Henry at Juventus might have been one of the most wasted opportunities in the last 25 years or so in the beautiful game. Here you had one of the finest talents of his generation playing alongside the likes of Zidane, Alessandro Del Piero, Edgar Davids and many other world class players and not being able to fulfill his potential. Definitely a shame.

However, Henry would leave Juventus in the summer of 1999 and would rejoin his former Monaco manager, Arsene Wenger, to help him conquer the Premier League with Arsenal.

And the rest, as the saying goes, was history.