Who will win the Golden Boot in the Premier League 2022/2023?
Next weekend, more specifically on Friday, August 5, it is finally time for the world's most popular football league, the Premier League, to start the new 2022/2023 season. Friday's only game is between Crystal Palace and Arsenal at 21:00, followed by six games on Saturday and three on Sunday.

Last season was a race between two teams, Manchester City and Liverpool, with City emerging victorious after a dramatic finish in the final round where they overturned a 0-2 deficit against Aston Villa to win 3-2 in just six minutes, between minutes 76 and 81. The match winner for City was Ilkay Gündogan who came on as a substitute and scored two of the goals. In the event of a loss or even a draw, Liverpool would have taken home the title.

Here we will focus on the top scorer candidates for the coming season and go through the favourites and the main contenders to title themselves as Golden Boot winners. Last season the title was shared between Liverpool's Mohamed Salah and Tottenham's Son Heung-Min, both scoring 23 goals each.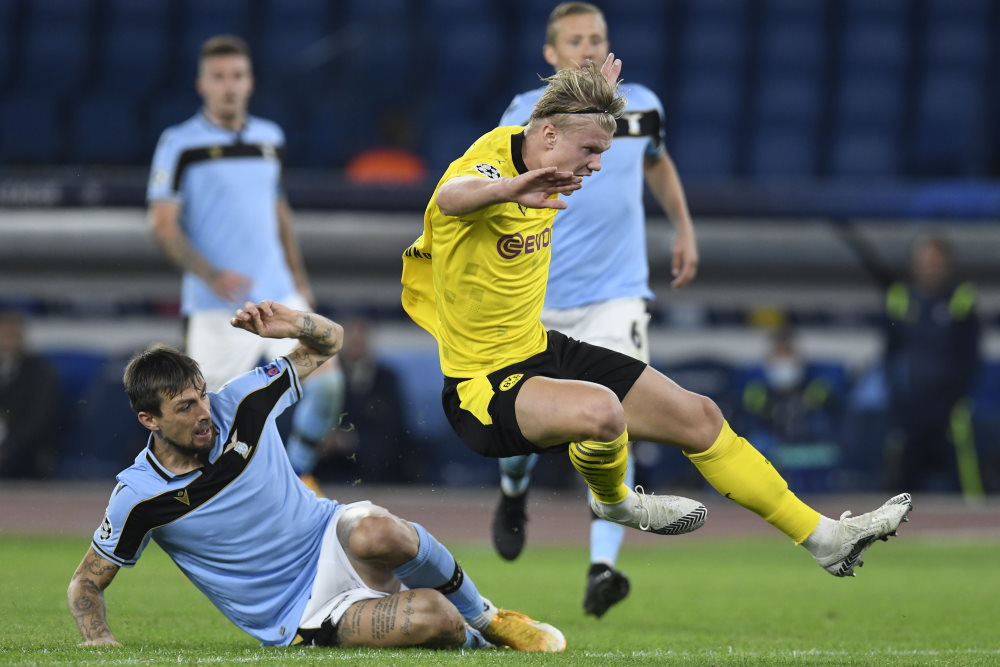 Erling Braut Haaland - here playing for Borussia Dortmund
Who are the favourites to be top scorer in EPL 2022/2023?
Erling Braut Haaland: As soon as it became clear that Manchester City had signed Erling Braut Haaland from Borussia Dortmund, we immediately got a clear favourite to win the top scorer title. Ever since he broke through in Salzburg, Haaland has proven to be a clinical goalscorer, one who, as soon as he gets the chance, just throw away a shot and the result is often a goal or at least a dangerous attempt for it. The fact that he will be playing in the Premier League's most goal scoring team obviously does not make matters worse, last season the team scored 99 goals. In City, however, everyone seems to score, and the team top scorer last season was actually Kevin De Bruyne with his 15 goals. The idea now is that it is primarily Haaland who will do the scoring and as long as he stays injury-free (he was a lot injured last season) he is for sure the favourite to be the league's best goal scorer.

Mohamed Salah: Mohamed Salah was, as mentioned, the top scorer last season even though it was shared with Son Heung-Min. It should be remembered though that Salah was absent for a while in January due to the Africa Cup of Nations. In the last five seasons in the Premier League he has won the Golden Boot title three times and he has scored 118 goals, that is an average of 23.6 goals per season. An impressive result of course and it also shows on an impressive stability in his goal scoring, which guarantees that he will be in the top battle this season as well.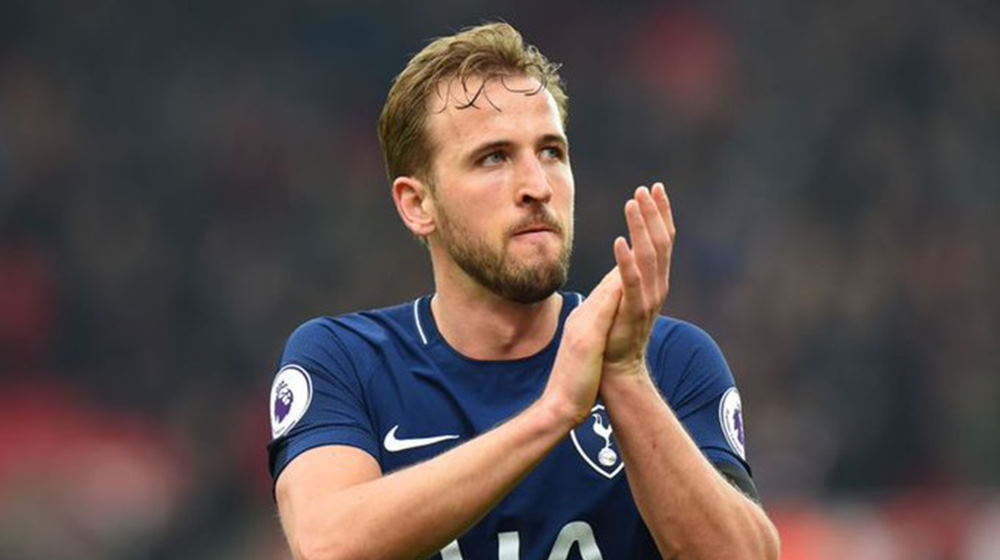 Harry Kane - applauding himself after one of his goals

Harry Kane: The third top candidate is of course Tottenham's Harry Kane. Kane is also an extremely consistent goalscorer, he has scored 105 goals in the last five seasons for his Tottenham, which means an average of 21 goals per season. In other words, slightly less than Salah but then you must consider that Tottenham is a weaker and more uneven team than Liverpool. This season Tottenham feel very interesting as they finished last season very good and have made several interesting signings. Tottenham as a team probably cannot challenge City or Liverpool, but if any they are the main challengers to these two and the favourites to grab the third place.



Who are the main challengers?
Gabriel Jesus: After signing Haaland it felt like the race was over for Gabriel Jesus at City, Guardiola would never seriously give him the chance as the number one choice at the top. Because of this he left the club and Arsenal signed him, and the question is whether this will not be a stroke of luck for both parties. Arsenal had a strong second half of EPL 2021/2022 and at times played like a true top team again, a sign that the patience of allowing Arteta to build the team for the long term is starting to pay off. Gabriel Jesus has occasionally shown what a good scorer he is in City and in a team on the rise like Arsenal, combined with the fact that he will (probably) be the obvious choice in the starting eleven at the top means that we will very likely see many goals from this player this season.

Son Heung-Min: Maybe a player who won the top scorer title the season before should be among the absolute top candidates. However, it can be said that Son Heung-Min slightly overachieved in terms of scored goals last season compared to how many goals he usually scores, so the question is whether he will continue to increase his goal yield or if he will stagnate a bit? Normally, Kane scores more goals than Son Heung-Min in a season and the feeling is that it will be back to normal again this season, which is why we leave him on the list of main contenders rather than favourites.

Darwin Núñez: Uruguayan Darwin Núñez really had a breakthrough last season when he won the top scorer title in Portugal for his Benfica with 26 goals, seasoned with 6 goals scored in the Champions League. He had shown good tendencies already the season before so for those who follow the Portuguese league a bit, this was not that huge of a surprise actually. Anyway, it all ended with Liverpool signing him for this season as a replacement for Sadio Mané. Mané has been a goal guarantee at Liverpool for several seasons so it's a big mantle to shoulder, but he proved in a friendly against RB Leipzig the other week that he is a great goal scorer as he scored 4 goals in the second half. If he adapts to the Premier League and the team quickly, we will see many many goals from Núñez's feet and head already this season, maybe even enough to win the Golden Boot.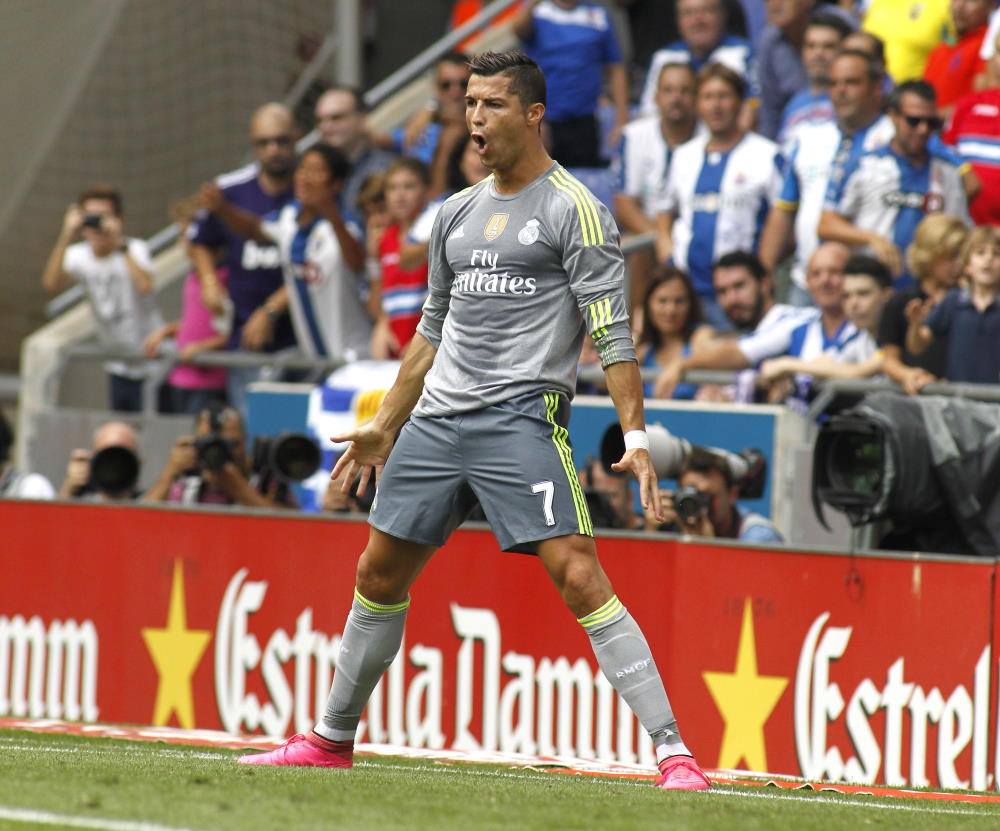 Cristiano Ronaldo - showing one of this favourite stretching exercises
Which are the other candidates that can surprise?
Cristiano Ronaldo: Normally, Cristiano Ronaldo would have been one of the favourites. This season, however, there are many question marks both around him and his team Manchester United. Rumours that Ronaldo wants out of United because he wants to play in the Champions League (which United have not qualified for) are so strong that they should be taken seriously. And if he is forced to stay at United, as he is still under contract after all, the question is how motivated he will be. Also, United played pretty lousy football from time-to-time last season and the big hope now is the new coach Erik Den Hag, that he will do wonders with this team, or at least turn them into a team that can seriously fight at the top again. All the question marks mean that Ronaldo is only one of many candidates in our list, rather than a top candidate.

Raheem Sterling: Raheem Sterling left Manchester City and a team where all the players score a few goals here and there for another team, Chelsea, where the scorers are also very spread out. Sterling is a good goal scorer, no doubt about that, and maybe the change of environment can seriously increase his goalscoring this season.

Marcus Rashford: Now if Ronaldo were to leave United then who will score the goals for United then? The answer is probably Marcus Rashford. After a few years it felt like he was steadily developing in a positive direction, last season was a big disappointment. At the beginning of the season he was out due to injury, but when he then was healthy he only scored four goals. Rashford needs to find his way back to his old self. If he can, then he will be a contender.

Jarrod Bowen: Jarrod Bowen at West Ham had a very good second half of last season, scoring in every game, it felt like anyway. He even impressed so much that he was named in the English national team in May and now has four national team matches on his CV. If he continues this new season in the same fine way as he finished the last one, he definitely deserves his spot on this list.

Diogo Jota: We squeeze in even a third Liverpool player here as we have to have name Diogo Jota as well. Last season he scored 15 goals, this despite the competition in the attack in Liverpool being murderous. The competition is certainly no less fierce this season, in addition to the aforementioned Salah and Núñez there are also Luis Diaz and Roberto Firmino, so it all depends on how much Jota gets to play if he will be a candidate or not in the end.

Aleksandar Mitrovic: We'll end this list with the EFL Championship Golden Boot winner last season, Aleksandar Mitrovic. Last season he set a goalscoring record in the EFL Championship with his 43 goals for Fulham and won the top scorer title with a whopping 14 goals ahead of Bournemouth's Dominic Solanke, and he will of course be interesting to follow this season in the EPL. He has also shown good goalscoring form in the friendly games ahead of this season, but of course it is a big minus that he plays in a team that will probably fight at the bottom of the league. It is not often that a Golden Boot winner comes from a bottom team, and should his goal scoring frequency continue as last season, it is also very likely that some major European club will sign him in January.