Who will be top scorer in the Premier League in the 2023/2024 season?
The world's top football league, the Premier League, kicks off the 2023/2024 season on Friday when Burnley host reigning champions Manchester City at Turf Moor.

Last season was won by Manchester City, who also won the FA Cup and the Champions League and thus the treble. Given City's dominance last season, they are naturally favourites to win this season as well. However, it is a must to remember that a team that has won as much as City has, no matter how good you are as a team, it is easy to subconsciously obtain some motivation problem. The Premier League is such a tough league that if you are not on your toes in every game you risk losing points, so even if City feel like the logical winners, you still must keep this in mind.

Arsenal was the team that got almost everything right last season and led the Premier League table for a long time before entering a slightly worse period and then losing the title. This season they have had a great transfer window, brining in Declan Rice, Kai Havertz and Jurrien Timber, and only have Granit Xhaka on the minus account. Because of this they are the natural main contender this season.

Behind these two teams, Manchester United and Liverpool both have good enough squads to challenge. United had several good spells last season but were a bit too uneven in their performances, and Liverpool were downright bad for large parts of the season but finished very well with 11 straight games without defeat in the league (7 wins, 4 draws). If these teams can have a more stable season, both are potential winners.

Newcastle was surprisingly good last season and clinched the final Champions League spot, but although they have also made a couple of smart signings it is hard to see them being able to both perform in the Champions League and challenge for the title. Chelsea and Tottenham are normally seen as candidates to win but given both clubs' lousy 2022/2023 season, it is hard to see them being able to improve themselves enough to win the league.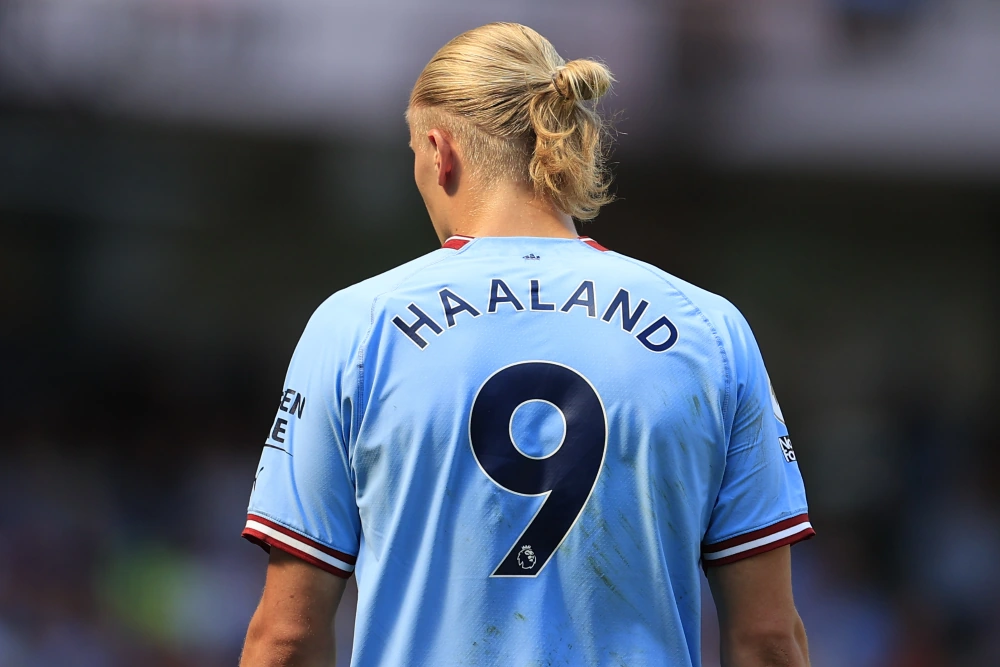 Erling Braut Haaland - top scorer in EPL 2022/2023 and the favourite to win again in 2023/2024
The candidates to win the top scorer title in the Premier League 2023/2024?
Last season, as everyone knows, Erling Braut Haaland won the EPL golden boot with 36 goals, which was also the Premier League record for the number of goals in one season. Harry Kane was second and scored 30 goals, this even though Tottenham as a team had a pretty bad season (eighth place and missed the European Cup). Next, a full 10 goals behind Kane, we had Brentford's Ivan Toney with 20 goals. Toney is suspended for illegal betting until January 16 so he will not be a major threat for the toop scorer title this season.

So, who will become the top goals scorer in EPL in 2023/2024? We list and rank the 12 hottest candidates here.


1. Erling Braut Haaland, Manchester City
To tip anyone other than Erling Braut Haaland would be almost ridiculous. 36 league goals, including four hat-tricks, and 52 competitive goals in total last season, and all this during his first season at Manchester City, says it all. It's possible that he won't surpass his debut season, but he's guaranteed to continue to score plenty of goals this season as well.


2. Harry Kane, Tottenham
30 goals last season would normally have been enough to win the top scorer title but it was nowhere near enough for Harry Kane last season. Kane is the first contender regardless, but if Tottenham under new coach Ange Postecoglou, who was brought in from Celtic, manages to get the team together so they can fight at the top of the league, Kane is seriously a threat against Haaland. Note that all of this is of course if Kane actually stays in the club this season, there are many indications that he might leave for Bayern Munich before this transfer window closes.


3. Marcus Rashford, Manchester United
Manchester United got a lift last season under Erik ten Hag, and they did even win a title as they won the League Cup (EFL Cup) and finished third in the EPL. A big reason for the lift was Marcus Rashford who was brilliant at times last season. Among other things, he had a period in the middle of the season when he scored 10 goals in 10 league games. In total he scored 17 league goals last season, but it doesn't feel impossible that things can loosen up considerably for Rashford this season, and we will see him increase his goal scoring considerably.


4. Mohamed Salah, Liverpool
Liverpool did not have a great season in 2022/2023, even though they finished the league well, but Mohamed Salah scored 19 goals which can be seen as a statement of strength from his side. Salah has now turned 31 but is such a smart player that this has not necessarily made him worse. If Liverpool can continue as they finished last season, they can improve themselves significantly this year, and we will then probably also see many more goals from Salah.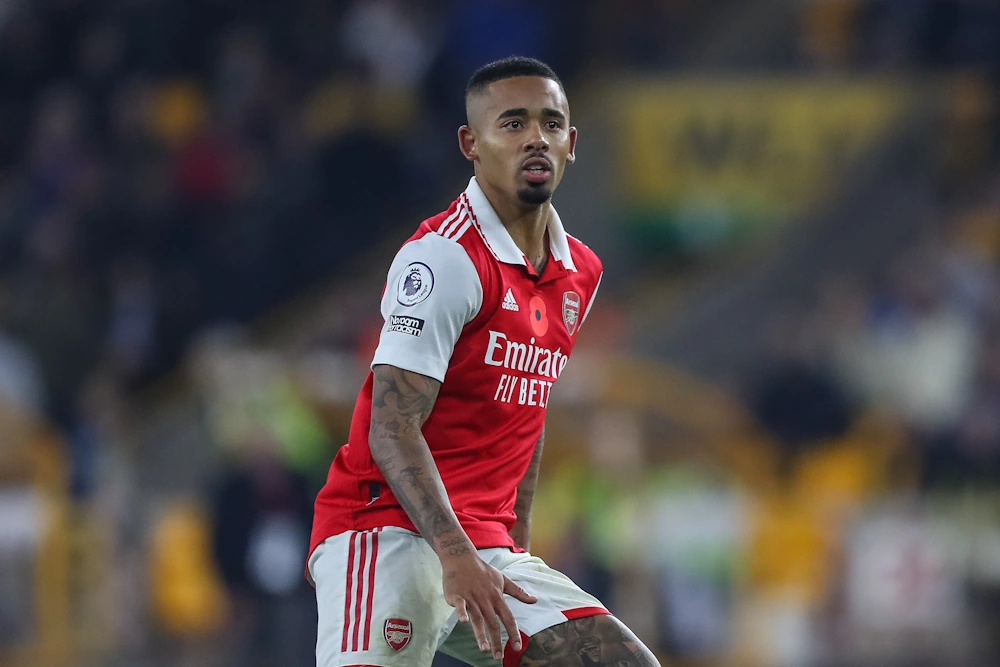 5. Gabriel Jesus, Arsenal
We would have liked to have Gabriel Jesus higher on this list, but partly he starts the season injured (after an operation) and partly he often has minor injury concerns, he has to settle with a fifth place. If he stays injury-free and Arsenal continue in the same fine way as last season, Jesus could become a hot contender for the Premier League golden boot this season.


6. Christopher Nkunku, Chelsea
Christopher Nkunku is Chelsea's big new signing this summer and he has been brilliant at RB Leipzig in recent seasons. Last season he was joint top scorer in the Bundesliga, albeit on just 16 goals, but the season before that he scored 20 Bundesliga goals. If Chelsea can rise again, Nkunku will probably be one of the reasons for that, and he can probably score a lot of goals in the Chelsea shirt as well.


7. Ollie Watkins, Aston Villa
Aston Villa were a positive surprise last season and coach Unai Emery really got the team's game going in the second half of the season. Ollie Watkins is the attacking star of the team and scored 15 goals last season, and he has great potential to add to that tally if Villa continues as they did last season.


8. Darwin Núñez, Liverpool
Darwin Núñez arrived as an expected star and replacement for Sadio Mané. However, the success did not materialize even though he showed his potential in some matches. For this season, he is adjusted in the team and the pressure on him is much less, which means that he may be able to have a "revenge" season now. He has the potential to end very high up in the top scorer list if he gets everything right.


9. Gabriel Martinelli, Arsenal
Gabriel Martinelli was Arsenal's top scorer last season along with Martin Ødegaard, 15 goals from both, but had Gabriel Jesus not been out so much through injury, he probably wouldn't have been. However, this does not take away the fact that Martinelli had a very good season and given that he is only 22 years old, there is still a lot of development potential in this player.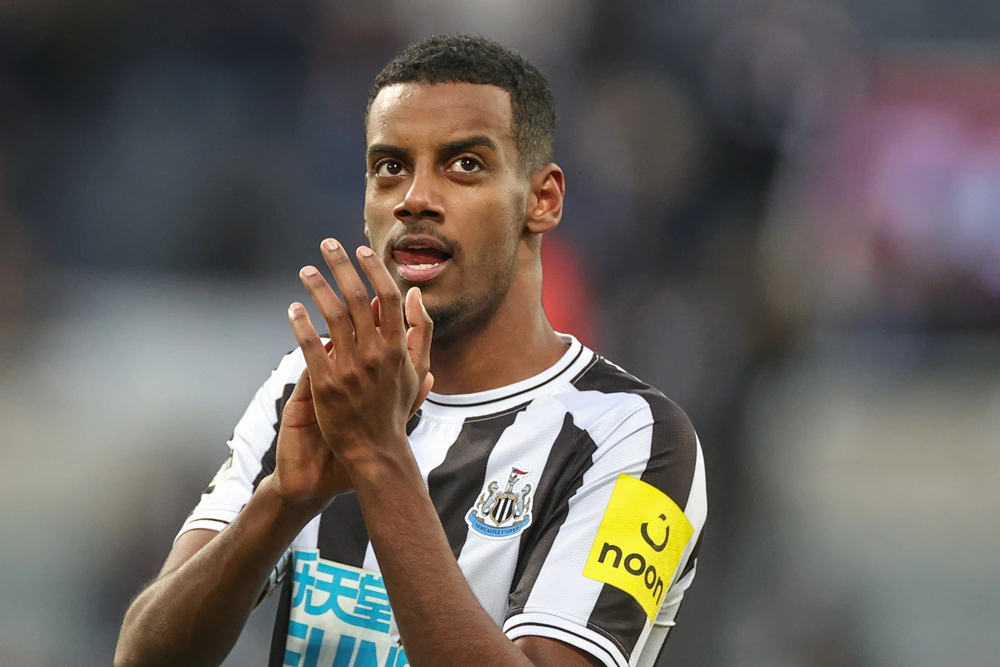 10. Alexander Isak, Newcastle
Alexander Isak scored 10 goals for Newcastle in his debut season, despite missing 11 games due to injury. Isak is a player who does so many things right but sometimes has problems with scoring efficiency. If he can become more clinical in front of goal, he can improve his scoring record a lot this season.


11. Son Heung-Min, Tottenham
Son Heung-Min had his best ever season in 2021/2022, winning the top scorer title alongside Salah, but last season was a bit of a failure, scoring just 10 league goals. He is still a really great forward who should score more than 10 goals, and if it were to happen that Kane leaves Tottenham, it could be Son Heung-Min's luck as he will be the one who will score a main part of the teams goals.


12. Aleksandar Mitrovic, Fulham
Aleksandar Mitrovic broke an (unbeatable?) record by scoring 43 goals in the EFL Championship in the 2021/2022 season. Expectations were therefore high when Fulham were back in the EPL last season, and he did not disappoint at all. He opened the season with 9 goals in 13 games but then picked up some minor injuries as well as an 8-match ban after pushing the referee in a match against Manchester United, which saw him finish with "only" 14 league goals. However, this is of course a very good goal result in a middle club like Fulham. Even if Mitrovic does not play in a top team, he will continue to score goals, and without suspensions and injuries, he has the potential for scoring more than 14 goals.