Who are the best bargain strikers ever signed in world soccer?
Soccer is still the most popular game on the planet and followed by over three billion people globally. The presence of world-class players like Erling Braut Haaland, Kylian Mbappe and Lionel Messi in the sport's top leagues certainly helps explain this. The history that established teams like Juventus and Manchester United bring to the table is also appealing to many soccer fans. There is also the thrilling action this sport delivers and the intense drama every match seems to bring. When you add all this up, it is no surprise that soccer is so well-loved.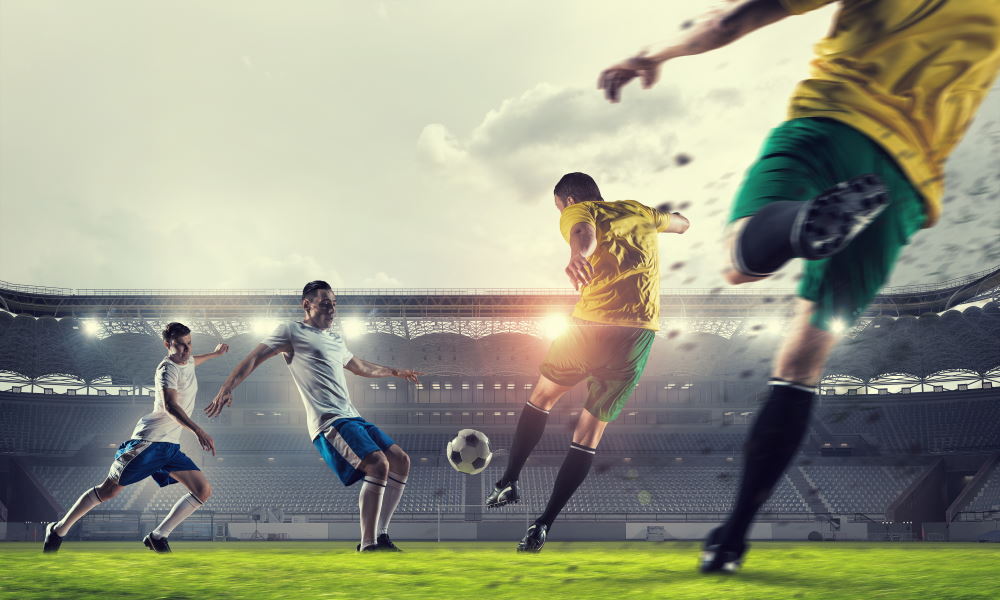 Many people also like to follow the game so they can bet on it. Sports betting on soccer is something which has been popular across Europe for a while now and starting to catch on in the USA too. Not only can placing bets make games more exciting to watch, but the research you put into any wagers actually helps you become more immersed in the sport. Checking out the bet of the day at online sports betting sites certainly helps you to dig deeper into what is happening in soccer. This is also true for generally catching up on the latest news, tips and odds when betting on soccer.

Whether it is the action you love or betting on the games, goals are always important. Teams are always looking to add goals to their squad and making deals to sign new players who can deliver them. This is not always for big-money though - there have in fact been some awesome bargain deals done for strikers which have worked out very well.

But which deals might this be?


Robert Lewandowski
Polish superstar forward Robert Lewandowski is a legend at Bayern Munich after a lengthy spell there. He has played 222 times so far and notched a stunning 208 goals. The really impressive thing was that Lewandowski was signed on a free transfer from fellow German team Borussia Dortmund! Interestingly, he only cost Dortmund around €4.5m to sign from Lech Poznan in 2010. When you think of how he scored 74 times in 131 games for them before leaving for Bayern, his value for money rating gets even better.


Henrik Larsson
Celtic is a huge club and has made many great signings in the past. In terms of bargain strikers though, none can match the return Swede Henrik Larsson has given them. A legal dispute with his former team Feyenoord resulted in the lethal finisher joining Celtic for only £650,000 in 1997. A fabulous seven year stretch in Scotland led to him finding the net 242 times in 313 games. This not only helped his team win multiple domestic honors but also saw Larsson christened the 'King of Kings' by ardent Celtic fans.


Robin van Persie
Robin van Persie is yet another star striker that the Dutch team Feyenoord let go for a real bargain price. His future career certainly makes a mockery of the £2.75m Arsenal paid for him in 2004. Van Persie soon demonstrated all his world-class qualities to Arsenal fans and his eye for a goal. Overall, he scored 132 goals in 280 games for the Gunners and left on a real high for Manchester United in 2012. When you think of the pace he had, plus his clever movement and lethal finishing, it is no surprise to see he was a bargain striker who more than lived up to the moniker.


Raúl
One of the world's top strikers in his prime was Spanish ace Raúl. He really did have an eye for the goal and always seemed to take his chances when they came. Although we all remember him for his days with Real Madrid, did you know he ranks as one of the best bargain forward deals ever done?

Atletico Madrid let go of a young Raúl for nothing, which led to him moving to rivals Real on a free transfer! He soon went on to become one of Los Blancos best ever players and score 323 goals in just over 700 appearances. During his 16-year spell in Madrid, he helped the team to achieve multiple La Liga titles, numerous domestic cups and three Champions League victories. Although Karim Benzema's enduring greatness at Real might make people forget about Raúl before him, this would be a mistake.


Bargain deals can pay off nicely
Strikers are the hottest currency in soccer because goals win games. This usually makes the best forwards in soccer expensive to buy - but this is not always true. As the above shows, some of the top bargain moves in soccer history have been for emerging or out of contract strikers.