The Top Three Football Coaches
Zinedine Zidane may be an outstanding football personality, but there is a list where he is conspicuously missing despite his achievement. Despite his absence in the list of the greatest football managers of all time, rest assured that the individuals who hold the top ten spots on this list are there by merit and have achieved admirable feats.

The top ten gentlemen who have revolutionized football include Jürgen Klopp, Manuel Pellegrini, Giovanni Trapattoni, Roberto Mancini, Pep Guardiola, Frank Rijkaard, and Jupp Heynckes, to name just some. As definite as the list may be, only these three individuals below make the list of the greatest coaches of all time.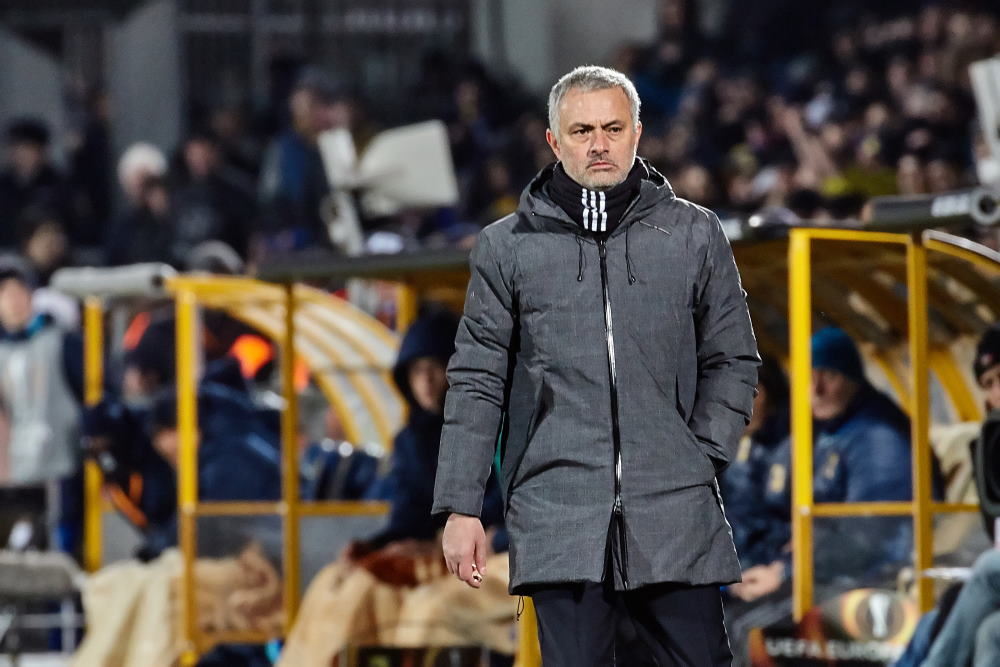 3. Jose Mourinho
After a short spell as a footballer followed by professional courses in coaching and sports science, he was appointed Porto's assistant coach in 1994. After his tenure in Porto, he was tossed around but did not make a mark until he landed in Barcelona.

Following the impressive performance in Catalonia, Mourinho went back to Portugal, where he coached União de Leiria and Benfica before returning to Porto as the coach in 2002. At Porto, he lifted the Primeira Liga twice. He also won the UEFA Cup, UEFA Champions League, and a Taça de Portugal.

The success at home propelled him to England, where he signed with Chelsea in 2004. At Stamford Bridge, Mourinho helped the Blues win two English Premier League titles. He also won two league cups and one FA Cup in the three years he remained at the club.

The iconic coach left Chelsea in 2007, joining Inter Milan a year later. While at Inter, he won the Serie A title in the first season. Two seasons later, the Italian giants won the Scudetto, the UEFA Champions League, and the Coppa Italia, a record achievement for an Italian club. The feat made him one of just five managers to win the top-flight tournament with two teams. It also won him the FIFA World Coach of the Year award in 2010.

He moved to Real Madrid in the 2011-12 season, where he won the La Liga title with a record points haul. In 2013, Mourinho rejoined Chelsea and won another Premier League title and a League Cup. Manchester hired him in 2016. He won the UEFA Europa League and the FA Community Shield with the Reds in his first season.

In 2019, he took over Tottenham Hotspur and is now newly appointed manager in Roma in Serie A, Italy.


2. Arsène Wenger
Arsène is the current chief of global football development at FIFA. Before his current role, he served as the manager of Arsenal for 22 years. He is the most successful manager in the club's history.

Wenger started his football management role by taking a manager's diploma in 1981. He joined Nancy but was not successful and was dismissed in 1987. Wenger signed with Monaco, taking the club to the league championship only months later.

In 1991, he helped Monaco win the Coupe de France. However, his dismal performance between 1991 and 1994 convinced the club's management to send him away. He joined Nagoya Grampus Eight, a Japan Professional Football League side, and helped the team win the Japanese Super Cup and the Emperor's Cup during his short stay.

He was appointed Arsenal's manager in 1996. Two seasons later, he led the North London side to an FA Cup and Premier League double. In 2002, the club managed another cup and league double, and in 2003, held on to the FA Cup.

In 2004, he guided the team to an unbeaten Premier League season, a record set by Preston North End more than a century earlier. Later in the season, Arsenal surpassed a Nottingham Forest record of 42 league matches without a loss, adding another seven matches to the record before eventually conceding in October 2004.

Wenger led Arsenal to their maiden UEFA Champions League in 2006, and though they lost to Barcelona, their achievements in the campaign created unforgettable memories for the team's fans.

After the UEFA Champions League finals appearance, Arsenal went on a lull, spending almost a decade without a trophy. However, Wenger turned their fate around and guided them to FA Cup victories in 2014, 2015, and 2017 before retiring in 2018.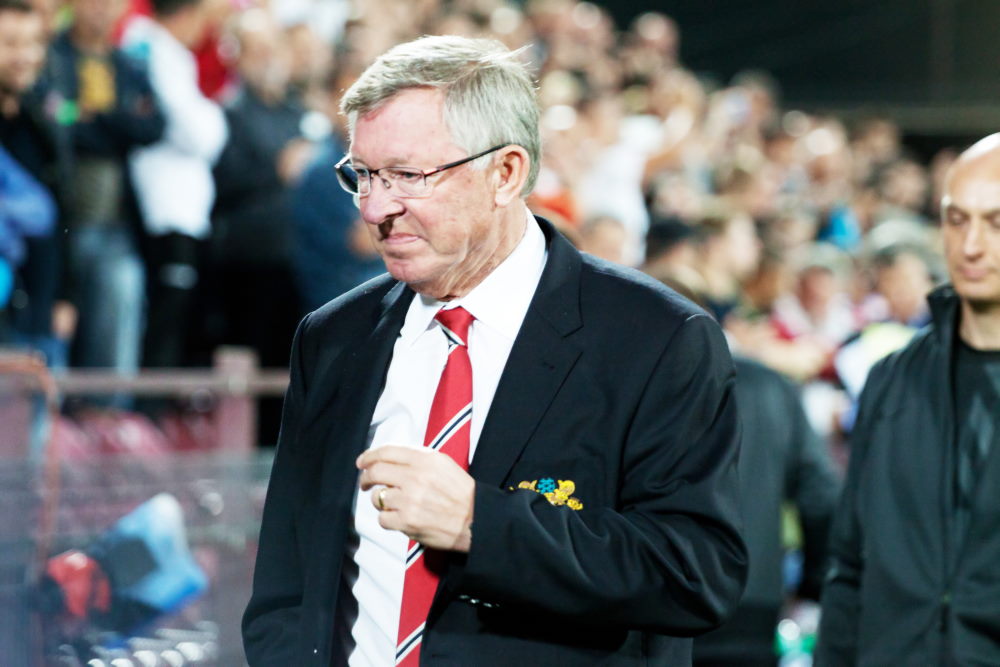 1. Alex Ferguson
Alex Ferguson is a Scottish football manager who was in charge of Manchester United between 1986 and 2013. Many consider him one of the greatest managers of all time. Alex has won more trophies than any football manager in the history of the sport.

He played for Rangers and Dunfermline Athletic , becoming the leading goal scorer during the 1965-66 season.

He doubled as a coach during the last days of his playing career. His proper managerial career started at St. Mirren and East Stirlingshire before moving to Aberdeen, where he enjoyed a successful tenure, winning the Scottish league title thrice. He also won the Scottish Cup four times and the UEFA Cup Winners' Cup once in 1983.

After the death of Jock Stein, he briefly took over Scotland, guiding the team to the 1986 FIFA World Cup. Ferguson signed with Manchester United in 1986. During the 26 years at the helm, he took home38 trophies, including five FA Cups, 13 Premier League titles, and two UEFA Champions League wins.

The Scot's attempt to overhaul the team saw him bring several new talents to Old Trafford. Among the players that Ferguson signed during his earlier years at the club include Steve Bruce, Jim Leighton, Neil Webb, Paul Ince, and Gary Pallister.

Ferguson made other major signings while at Old Trafford, including Eric Cantona, Cristiano Ronaldo, Wayne Rooney, and Peter Schmeichel. The Scot also brought in Ruud van Nistelrooy, Fabian Barthez, Juan Sebastián Verón, and Laurent Blanc.

Many of the players Ferguson oversaw have become fledging coaches in their rights. Some such players include Ryan Giggs, Roy Keane, and Ole Gunnar Solskjær, who currently manages the red Devils.

Overall, Ferguson oversaw almost 2,200 games. He won more than 1,250 of these games and tied in 490 games. The iconic coach managed a win percentage of 58.1 in all the games he managed.