The season premiere of La Liga is approaching - who will be the top scorer?
On Friday, it is time for the premiere of the 2022/2023 season in the league that many call the best league in the world, the Spanish La Liga. The league starts with a match on Friday the 12th of August at 21:00 when Sevilla visit Osasuna. Last season the champions was Real Madrid, who won the league very comfortably, largely due to Barcelona having a lousy first third of the season. When Ronald Koeman was fired and club legend Xavi took over, Barcelona slowly but surely began to recover. Barcelona's second half last season combined with high-quality signings this summer will surely make it harder for Real Madrid to repeat their win, however they are still favourites to win the league this season as well.

Other contenders are as usual Atlético Madrid and Sevilla. Atlético Madrid feel like they are on a slow but sure downward trend and Sevilla have had some heavy losses of players, especially on the defensive side in the form of Jules Kounde (to Barcelona) and Diego Carlos (to Aston Villa), so both teams feel less like realistic contenders this season actually.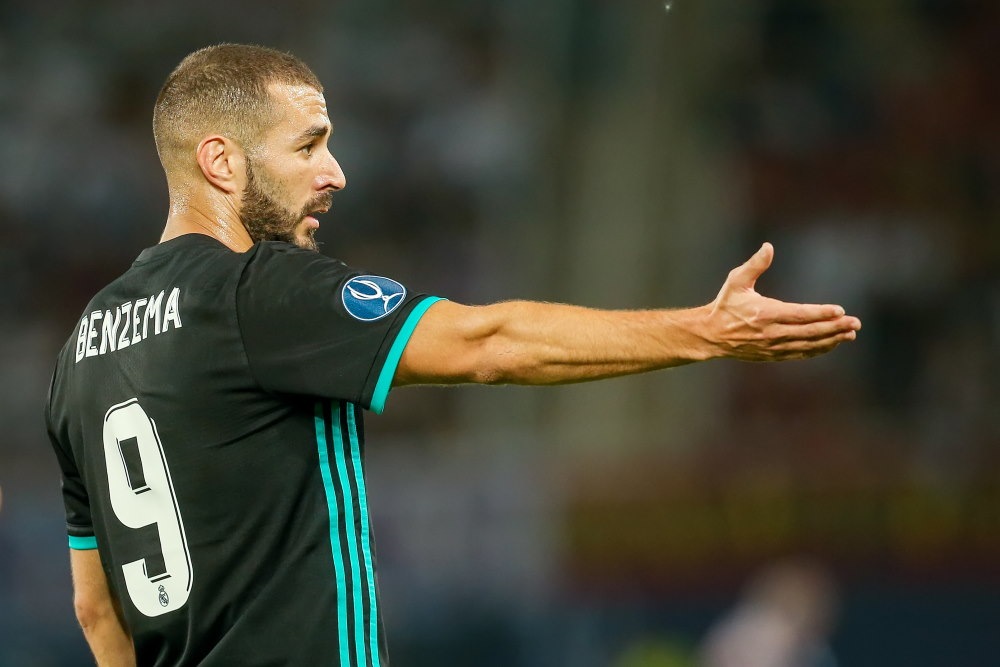 Karim Benzema - showing his team mates where the goal is located

The top scorer title (or Golden Boot if you like) 2021/2022 was won by Real Madrid's Karim Benzema. Benzema was brilliant all last season, he scored 27 goals in La Liga but he also became the Champions League top scorer with 15 goals scored. Another 34-year-old player came second in the La Liga scoring list, Celta Vigo's Iago Aspas who scored 18 goals. Third was Raúl De Tomás who scored 17 goals for his Espanyol.


So who are the favourites to win the top scorer title in La Liga 2022/2023?
One thing is known for sure in La Liga, the top scorer will come from either Barcelona or Real Madrid. The last time a player from another team won the top scorer league was the 2008/2009 season when Diego Forlán won the top scorer league, playing in Atlético Madrid.


Real Madrid's attacking set-up
The obvious candidate to score the most goals in Real Madrid is of course Karim Benzema again this season. Sure, he has reached the age of 34 and will turn 35 in December, but considering how good he was last season, he won't just stop scoring. Benzema will probably score 20+ goals, or even 30+, this season as well if he avoids serious injuries and he is one of the clear favourites to win the top scorer league.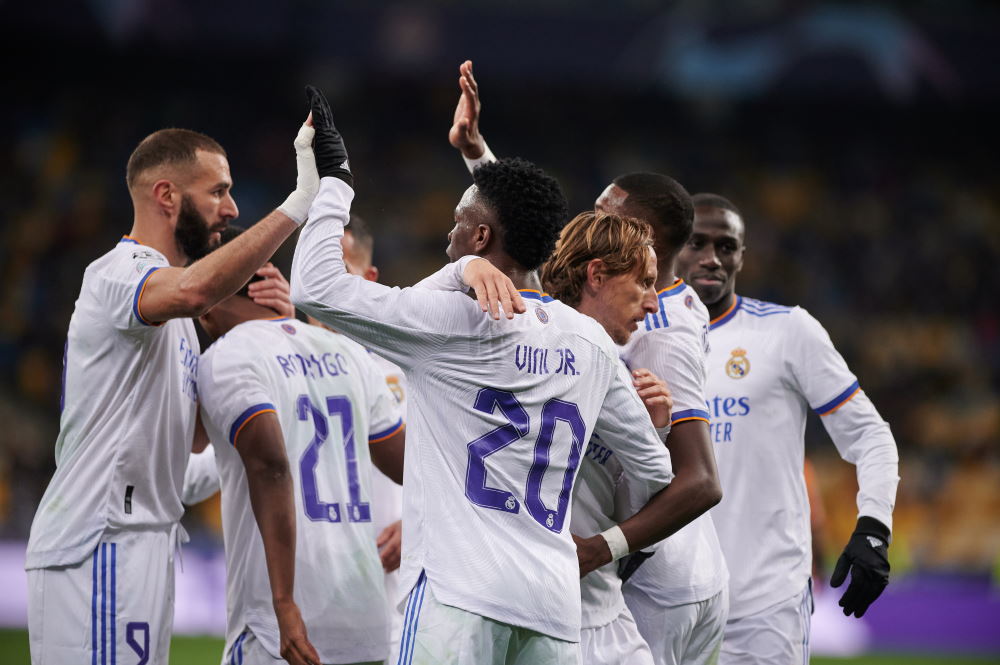 Vinicius Júnior - teaching Benzema how to do a High Five

Benzema was of course the big star at Real last season, but the big breakthrough came from Vinicius Júnior. When he was signed by Real in 2018, he was regarded as one of the world's greatest attacking talents, but it took time for him to really show what he is made of. At times he played like a real superstar last season, and you have to remember that this guy has only just turned 22 years old. There are many indications that Vinicius Júnior's development curve will continue upwards and probably he can increase his goal yield from last season of 17 goals, and even win the Golden Boot.

Real Madrid's other attacking line-up consists of Eden Hazard, Marco Asensio and Rodrygo. Obviously very talented players but all of these are more attacking midfielders, and none will score on such a regular basis that they could seriously be a candidate to win the top scorer title.


Barcelona's attacking line-up
In December 2021, Barcelona's attacking line-up didn't look like much to the world. They had Memphis Depay who has not been a success since he was signed from Lyon, Ousmane Dembele who was either injured or more or less ostracized, Ansu Fati who is a super talent but had a lot of problems with injuries, and the Dane Martin Braithwaite who was signed "in lack of other options" as Barca had restrictions for what you could sign (not a bad player but maybe not really material for a real top European club).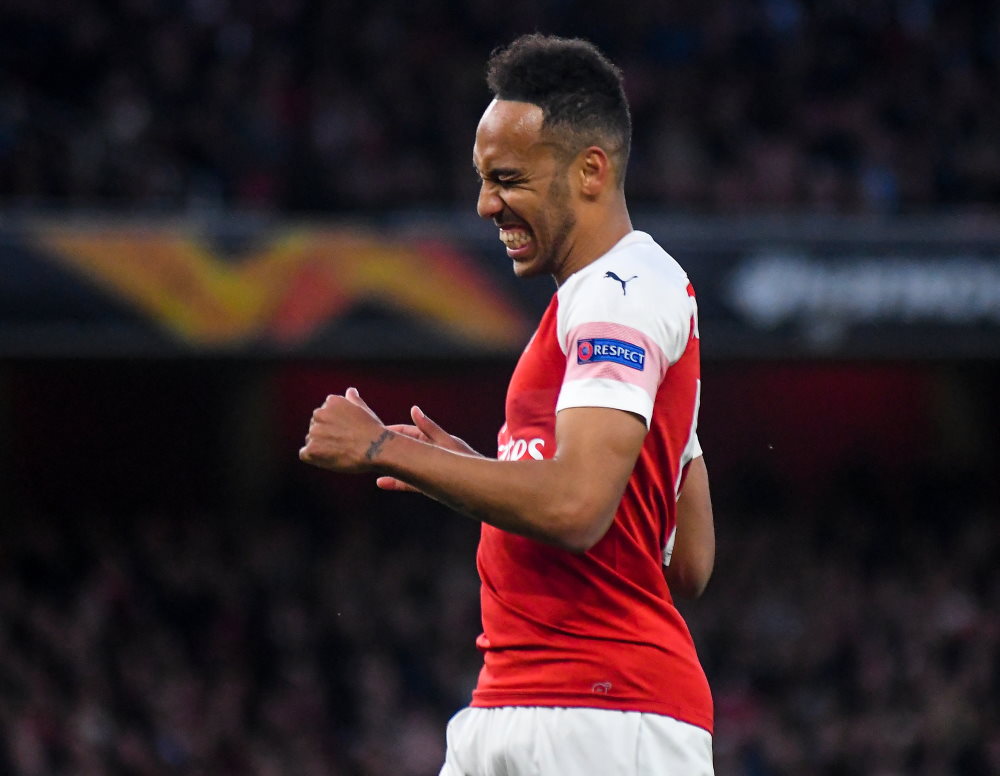 Pierre-Emerick Aubameyang - here in Arsenal

In January, the weak attacking situation was remedied by signing both Pierre-Emerick Aubameyang from Arsenal and Ferran Torres from Manchester City. Both signings were very successful in Barcelona right away. However, Barca were not satisfied with this. This summer they also signed Robert Lewandowski from Bayern München and the Brazilian Raphinha from Leeds. On top of that, Ansu Fati is now injury-free and they have also signed a new extended contract with Ousmane Dembele, who is also injury-free and has been quite brilliant in the pre-season. So all of a sudden Barcelona not only have solved their attacking issues, they now has a fantastically strong attacking set-up, even too strong according to many. Because of this Memphis Depay and Martin Braithwaite will most likely leave the club already in this transfer window or will need to accept minimal time on the pitch.

The attacking set-up is strong overall but the one who is the big favourite to score the most goals in Barcelona is still Robert Lewandowski. Lewandowski has been the world's sharpest striker in recent years and even if he now must adapt to a new club, he will without any doubt score plenty of goals in Barcelona as well. Whether it's enough for the top scorer title already this season remains to be seen, but he is the favourite for the title along with Benzema.

Pierre-Emerick Aubameyang is the other possible candidate to become the league top scorer from Barcelona. If you look at his career goals statistics it is pretty impressive reading, he has won the top scorer title in both the Bundesliga and the Premier League among other things. But the question is, can he really surpass his teammate Lewandowski? He scored 11 goals in half a season last season so 20+ goals is very doable, so despite the competition from Lewandowski we cannot rule him out.

Ansu Fati has the potential to be a top scorer and he surely will win top scorer titles in his career, but he is still only 19 years old and is probably not consistent enough in his goalscoring yet to win already this season. Ferran Torres, Ousmane Dembele and Raphinha are all strong attacking forces who are guaranteed to score plenty of goals, but most likely none will rise to level of scoring that is needed to win.

As you of course already figured out, since the competition is so deadly offensively, there will probably be a lot of rotation and less playing time for some. However, Lewandowski is a player who is guaranteed to be the number one choice in the attack, and he is also a player who always wants to play, so he will probably get the most pitch time of all Barcelona's strikers.


The league's other top strikers
So is there any other striker in any other team who could seriously be considered a candidate? No, it's hardly likely, but we still list some players who we think will be high up in the top scorer list.

Atlético Madrid have four different strikers who could very well be part of the top battle in the top. Argentinian Ángel Correa had his best season last season when he scored 12 goals, being the best goal scorer in Atlético Madrid. Antoine Griezmann who returned to Atlético from Barcelona may not have had a brilliant season in 2021/2022, but he is a striker that with the right motivation and attitude, can score many goals. João Félix is still waiting for his big breakthrough and the fact is that he finished last season nicely with some important goals, but he starts this season being injured. And finally, we have Álvaro Morata who is back at the club after another loan session to Juventus. Morata mixes nice goals with horrible misses and therefore rarely scores enough goals to win the a Golden Boot title, but maybe he can be more efficient in his goalscoring this season?


Raúl de Tomás - back when he played for Real Madrid

Raúl De Tomás had a small breakthrough in his career last season and was third in the top scoring list with 17 goals for his Espanyol. He started his career in Real Madrid and there are strong rumours that he will go back there already in this transfer window. And of course, if he ends up in Real Madrid this season, his chances of being far up in the scoring list increase considerably.

Gerard Moreno scored 23 goals for Villarreal in the 2020/2021 La Liga season and won the top scorer title in the Europa League in the same season. Last season he was suffering from injuries in three different periods and missed many games. Regardless of this he still scored 9 goals in La Liga. Injury free and if Villareal has a good season, he is probably among the top 5 scorers in the league.

Celta Vigo's Iago Aspas was second in the top scorer list behind Benzema last season, and the fact is that he has scored more than 10 goals in 8 different seasons in La Liga, which says something about his consistency as a goal scorer. Having just turned 35, his goalscoring might stagnate a bit, but he is a secure penalty scorer and surely has a nose for scoring goals, so it is possible that he is top 5 this season as well.

Sevilla has many talented strikers but perhaps no candidate to win the top scorer title. Best scorer in Sevilla last season was new signing from Wolverhampton, Rafa Mir, who scored 9 goals. The season before that he scored 13 goals in La Liga for Huesca while on loan there. We believe that after settling in for one season in Sevilla, Rafa Mir can take further steps this season and increase his goal scoring considerably.