The Greatest XI Never to Win A Champions League
The world of football has seen many magical and heart-breaking moments over the decades. Life has made us witness some exceptional players that could never achieve the highest club accolade, the Champions League.

The list of players will amaze many football fans as those stars have ruled the world of football in their prime, but were so unlucky to have not earned this achievement.

Although some of them don't even consider it to be a failure, which is somewhat true, but in terms of legacy and history, they will always be counted as the ones that couldn't be crowned as the Champions of Europe.

To make it interesting, we are going with a 4-4-2 formation in this list of the greatest players never to win a Champions League, a formation that is dominated by French and Italian players.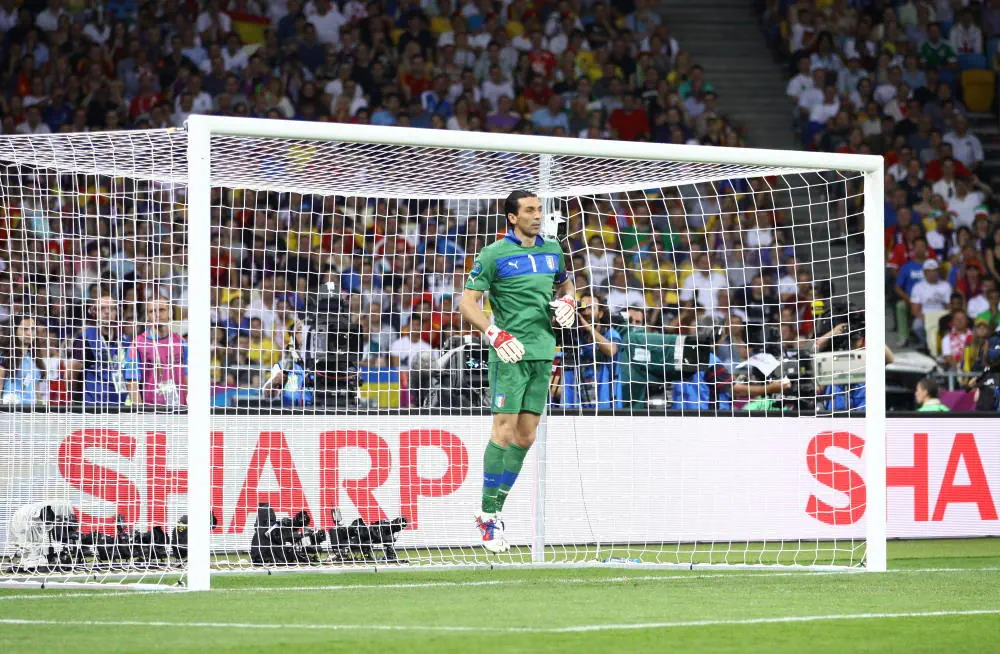 Goalkeeper: Gianluigi Buffon
One of the most iconic goalkeepers of all time, Buffon was the first player to win the Golden Foot from his position. His iconic performances with Juventus and the great Italian National side, which won the FIFA World Cup 2006 with Buffon in the team, are undeniable and unforgettable. Actually, Buffon is still active but plays in Serie B with Parma so his chances of winning UCL are slim nowadays.


Right-Back: Lilian Thuram
A beast no matter where he played on the defense line, Lilian Thuram was the epitome of a complete full back for Juventus and France. He most often did the right things but sadly lost in the Champions League final against AC Milan 2003 when he had hos chance to win it. One of the greats of the game, Thuram earned glory everywhere he went, but maybe the Champions League wasn't the gold he had in his fate.


Centre-Back: Fabio Cannavaro
The Ballon d'Or and World Cup winning captain of the 2006 Italian side, Fabio Cannavaro is widely regarded as one of the best defenders of all time. He won many titles with Juventus and Real Madrid, and is the only defender in history to win the Ballon d'Or. However, the Champions League trophy is the one thing missing on his resume.


Centre-Back: Laurent Blanc
The influential centre-back of France played an instrumental role in victories at the 1998 FIFA World Cup and the UEFA EURO in 2000. His great success with the national team also translated to success at club level as he won the league titles with Champions League 1996 (the league was named Division 1 and not Ligue 1 at that time) and Manchester United 2003. That said, the Champions League eluded him throughout his career, even though he got to win the Cup Winners' Cup with Barcelona in 1997.


Left-Back: Gianluca Zambrotta
Rounding up the defense line is another great but often forgotten legend of Juventus, Milan, and Barcelona. Widely considered as one of the most complete full-backs, Zambrotta was a versatile and key player who helped his teams to domestic success. Luck just wasn't on his side as Juventus lost to Milan on penalties on his only outing to the Champions League finals.


Central Midfielder: Patrick Vieira
Patrick Vieira was a very special player and he demonstrated it across some of the biggest clubs in the world, including Arsenal, Juventus, Inter, and Manchester City. He was the captain of the Arsenal 'The Invincibles', the season in which they went unbeaten in the league. A World Cup and Euro winner, Vieira never managed to get past the quarter-finals of the Champions League.


Central Midfielder: Michael Ballack
A true midfielder who could do it all, Ballack helped Bayern Leverkusen reach the Champions League finals in 2001, but was undone by Zidane's iconic volley for Real Madrid. A year later, he would help Germany get to the World Cup finals, only to lose to Ronaldo's Brazil on his path to redemption. He would help Chelsea reach their first Champions League finals in 2008, but they bowed out to Manchester United on penalties. The same year, he lost to Spain in the Euros. A true great of the sport indeed, but lady luck was not on his side.


Attacking Midfielder: Pavel Nedved
Ballon d'Or winner Pavel Nedved was introduced to Juventus as a replacement for Zidane. Although he was a good replacement and remained faithful to the club even after the Calciopoli scandal, he failed to capture European glory with Juve. The closest he came was in the 2003 finals when Juventus lost of their domestic rivals, AC Milan.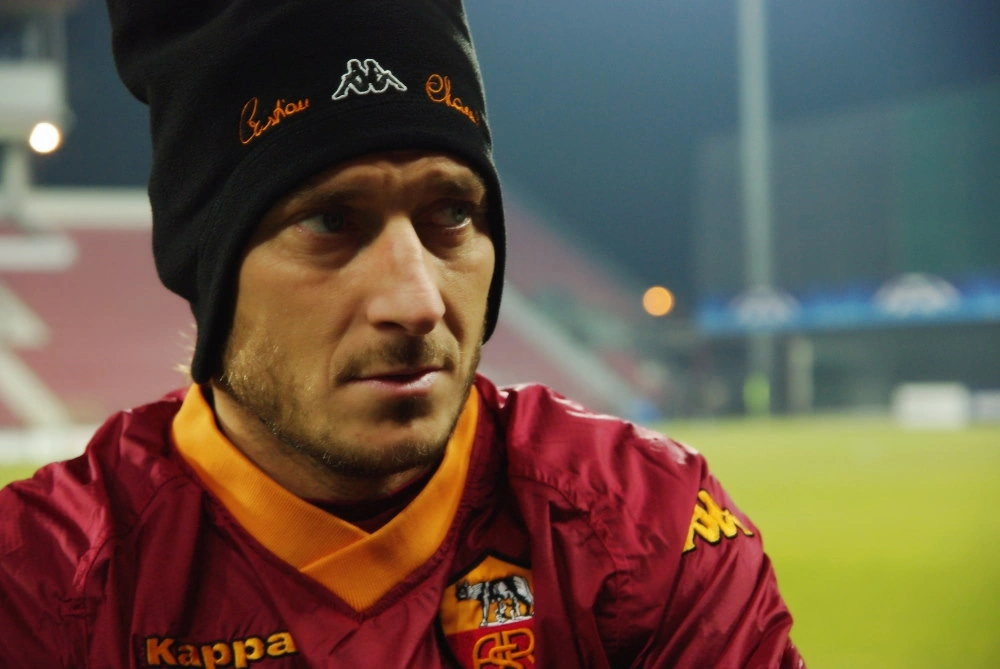 Attacking Midfielder: Francesco Totti
Many would say that he undermined his legacy just by being loyal to Roma, but Totti was in a class of his own. Roma, although a great Italian club, never managed to make a statement in the European competition. Totti was a one-of-a-kind player who loved Roma and stayed there to the end of his career, though he could've chosen to play for any big club in Europe if he wanted to, and should of course have a lot of respect for that.


Forward: Éric Cantona
A daring character who took on life as a challenge, Éric Cantona's long club and country career was filled with disappointment when it came to the big trophies. The King of Manchester United resurrect the English side in the 90s with his brilliant skill, technique and goal scoring ability. His outspoken character also helped build his cult of personality. He paved the way for a greater future for Manchester United but missed out on the glory of the Champions League which the club won soon after his retirement.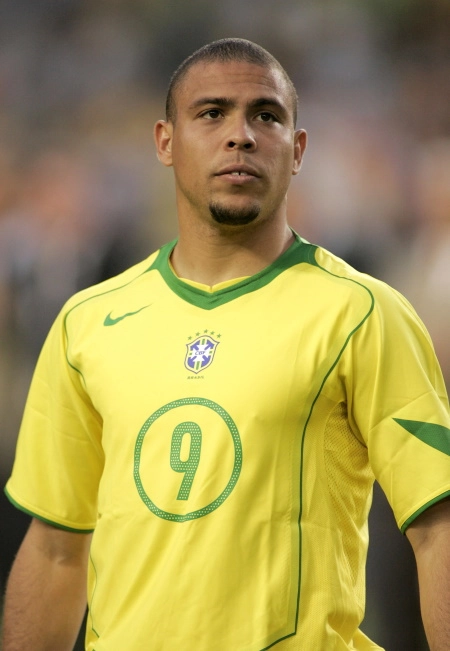 Forward: Ronaldo 'El Fenomeno'
One of the greatest players of all time, Ronaldo won just about everything from the Ballon d'Or and World Cup to league titles and cups across Brazil, Holland, Italy, and Spain. But despite playing five seasons in Real Madrid, the club with by far most wins in UCL, he never got to win the tournament, he was just unlucky to play there at the wrong time. Though the only trophy missing in his cabinet is the Champions League, he did more than enough to win the hearts of football fans regardless of what club or country they supported.