Season start Bundesliga, season 2022/2023 - who might win the top scorer title?
On Friday, it's time for the first match in the German Bundesliga season 2022/2023 when Eintracht Frankfurt hosts Bayern München at home at 20:30. The reigning champions are (of course) Bayern München, last season they won their 10th straight league title, and as usual they are also big favourites to win the league this season as well. The main challengers will, also as usual, be Borussia Dortmund, and Bayer Leverkusen and RB Leipzig can be seen as outsiders. But it is hardly likely that any of these outsiders could seriously threaten Bayern München or Borussia Dortmund.

Here, however, we will focus on the top scorers, and here the conditions have changed considerably since last season. Robert Lewandowski, perhaps the world's best striker in recent years, has left Bayern München for La Liga and Barcelona, leaving the Golden Boot winner of the past five years out of the equation. In addition, the last two years' major contender for the top scoring title, Erling Braut Haaland, has left as well. Haaland have left for the Premier League and Manchester City. This means that the battle to be top scorer in the Bundesliga this season is more wide open than in many years.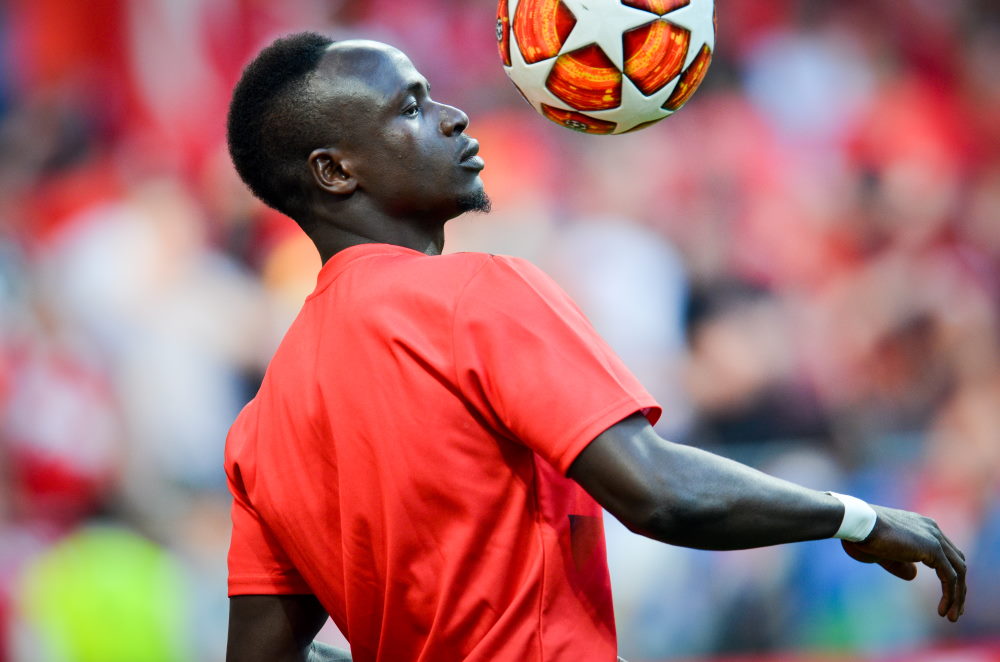 Sadio Mané - about to be hit by a ball
The favourites to win the Golden Boot title in the Bundesliga 2022/2023
Sadio Mané: When Lewandowski left Bayern München, they turned to Liverpool and brought in the Senegalese Sadio Mané. Mané is obviously not a bad replacement for Lewandowski, but it is hardly a guarantee that he will win the top scorer title as it was with Lewandowski. However, Mané is a player who will score a lot of goals for Bayern and is for sure one of the favourites to win the title.

Patrik Schick: The Czech Patrik Schick made a big success in Euro 2020 (which was played in 2021) when he won the top scorer title, shared with Cristiano Ronaldo, and he proved last season that it was not just a fluke of a tournament. Last season he scored 24 goals in the Bundesliga for his Bayer Leverkusen. It feels like this 26-year-old striker is only getting better and better and he also plays in one of the league's best teams, so he is certainly one of the big favourites to win the Golden Boot title.

André Silva: The Portuguese André Silva was brilliant in the 2020/2021 season in Eintracht Frankfurt when he was second in the top scoring list with a whopping 28 goals scored. RB Leipzig bought him after that season, but his first season there was less successful, scoring just 11 goals in the league. With a full season with RB Leipzig under his belt, he should be better prepared this season and we believe he will be able to be score more goals this season.


The main contenders
Serge Gnabry: Serge Gnabry is a great goal scorer who usually scores 10+ goals every season. Since he went to Bayern München in 2018, he has of course lived a bit in the shadow of Lewandowski and maybe it is time for him to really step up this year. Maybe it will be that he will once again end up in the shadow of another striker, Mané this time, and primarily act as an assisting forward, or this will be the season when he starts scoring goals even more frequently.


Christopher Nkunku - wondering what the gods are doing this to him

Christopher Nkunku: RB Leipzig's French winger/forward Christopher Nkunku had a somewhat magical season in the 2021/2022. Although he is not a striker he scored 20 goals in the Bundesliga, 7 goals in the Champions League and 4 goals in the Europa League for RB Leipzig. There were lots of rumours about various bigger clubs around Europe wanting to sign him after this successful season, but surprisingly he instead chose to extend the contract with RB Leipzig until 2026. If he can repeat his great season one again, he is one of the candidates.

Karim Adeyemi: 20-year-old German Karim Adeyemi had his big breakthrough in Salzburg last season, scoring 19 goals and winning the top scorer title in the Austrian Fußball-Bundesliga. When Borussia Dortmund lost Haaland they chose to sign this super talent. Perhaps to relieve the expectations on Adeyemi, Borussia Dortmund signed Sebastien Haller from Ajax, who was more considered as a direct replacement for Haaland. However, Haller received very sad news just a couple of weeks ago that he had testicular tumour and must undergo chemotherapy, which means that Adeyemi must take on more responsibility right away. If he can perform like he did in Salzburg already this season, he is one of the candidates.


Additional players who can become the league's top scorer
Sasa Kalajdzic: Austrian Sasa Kalajdzic performed really well as a striker for Stuttgart in the 2020/2021 season when he scored 16 goals and finished sixth in the top scorer list. Last season he missed the first half of the season due to a shoulder injury but still managed to score 6 goals in the 15 games he played. Stuttgart was on the edge of being relegated from the Bundesliga last season, perhaps due to the fact that they were missing Kalajdzic a big part of the season, and if he can repeat and even improve on his 2020/2021 season, Kalajdzic could surprise everyone.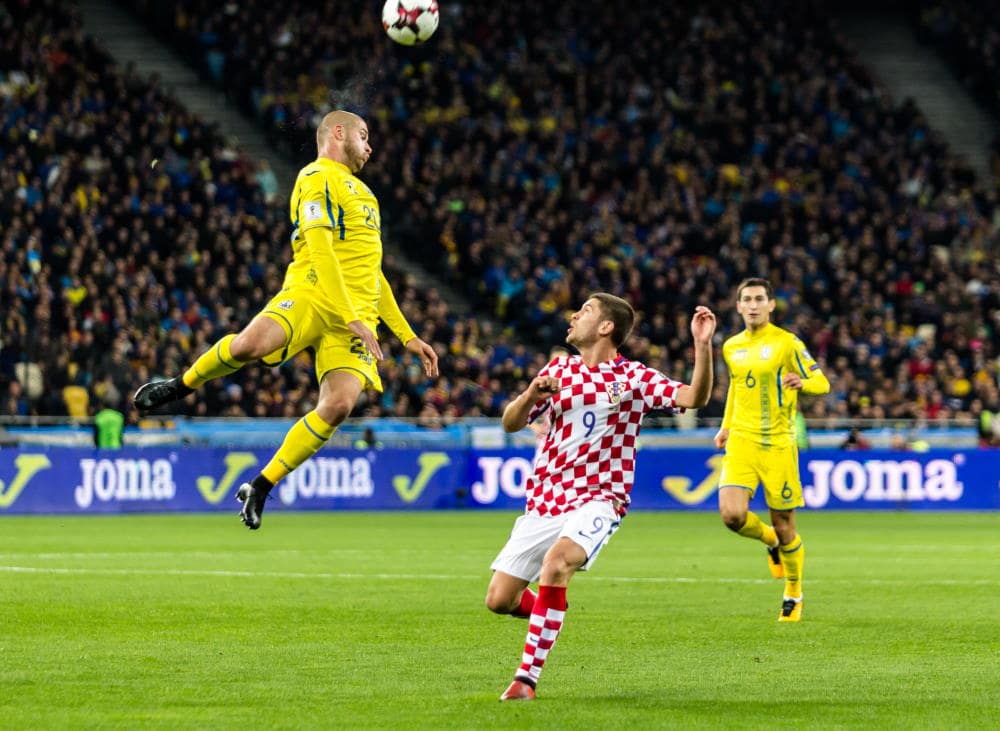 Andrej Kramaric - admiring a flying colleague

Andrej Kramaric: Between the 2015/2016 and 2020/2021 seasons, Andrej Kramaric scored and average of around 15 goals per season for his Hoffenheim, with 20 goals in the 2020/2021 season as the best result. Last season was less successful with just 6 goals and maybe we start to see an early decline in the career for this 31-year-old. Or maybe he will bounce back this season and score around 20 goals.

Anthony Modeste: Anthony Modeste may be getting a bit old now, but at 34 he had a very good season in Köln last season and scored 20 goals. His best result was in the 2016/2017 season when he scored 25 goals in the Bundesliga so this Frenchman has a lot of goal scoring in him, and if age doesn't start to take its toll then he may be able to challenge for the title despite his age.

Moussa Diaby: Another Frenchman in the form of Moussa Diaby also earns a spot in this list. Diaby has only just turned 23 and despite that he scored 13 goals in the Bundesliga and 4 goals in the Europa League for his Bayer Leverkusen last season. There is a lot of potential in this Paris Saint-Germain bred player and if the development goes in the right direction, we will see a lot of goals scored by Diaby this season.

Rafael Santos Borré: Colombian Rafael Santos Borré came on a free transfer from Argentine River Plate to Eintracht Frankfurt ahead of last season and he had a nice goal record from Argentina. He may not have scored as many goals as was hoped for in the last season, 8 goals in the Bundesliga, but he was very much involved in Eintracht Frankfurt's title win in the Europa League, scoring in both the semi-final and final. We think he can increase his goal yield considerably this season in the Bundesliga and therefore we do want to have him on this list.