Remembering Fabio Grosso, Italy's unexpected hero
There are times in football where there are players that punch above their weight and manage to create a really fantastic story to tell for generations. Because, in reality, sports as a whole is all about the stories they create and what we do with said stories. And a very good example of that is Italian fullback Fabio Grosso and his accomplishments in the 2006 World Cup held in Germany.

This is a name that perhaps doesn't ring any bells to a lot of people from younger generations, but any football fan that grew up during that time remembers the heroics of Grosso in Germany and what it meant for Italian football as a whole. Even though his career never fully materialized afterwards, he is still fondly loved by a lot of people and that World Cup holds a special place to Italy.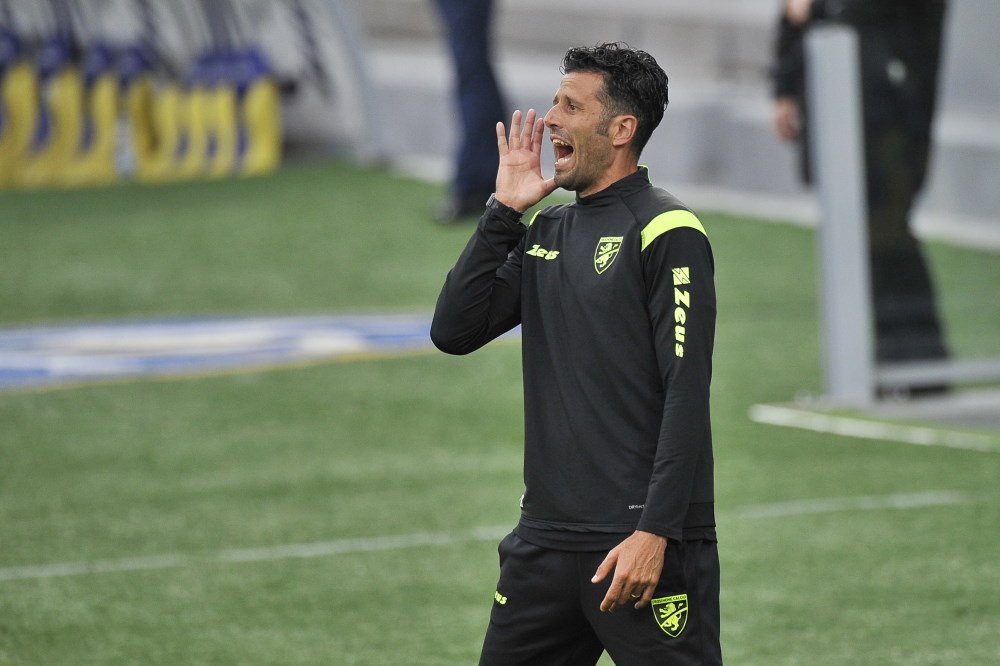 Fabio Grosso - here coaching

In this article we are going to talk about Fabio Grosso, his career over the years, what he did in the 2006 World Cup and his career afterwards.


The early days.
Despite being born in Rome in November 28th of 1977, Fabio Grosso never played in either of two big city clubs, Lazio and AS Roma, despite the fact he would end up having a very respectable career at the top flight of Italian football. He actually started out in the mid-90s in Renato Curi Angolana, a small club in the lower divisions who eventually changed their name to Renato Curi Angolana, until being signed by Chieti in 1999.

At 1.90 meters and a strong physical presence, Grosso is now obviously known as a left-back, but back in the Renato Curi and Chieti days, playing in the lower divisions of Italian football, he actually started out as an attacking midfielder and also was deployed as a left winger from time to time, scoring 55 goals in 125 games with Renato Curi and 17 goals in 68 games with Chieti.

After almost seven years of playing semi-professional football, the Italian finally got his big break by signing with Perugia, a Serie A side at the time, in 2001. He actually played quite a lot in the two years and a half that he was there (91 matches in total across three seasons), but he eventually left for Palermo in January of 2004, who were, at the time, a Serie B side.

His time in Palermo would prove to be quite fruitful for him, not just because they managed to achieve promotion to Serie A in that very first season of his, but also because they were a squad that was building something special and they would go on to become one of Italy's entertainers in their top flight division in the coming years.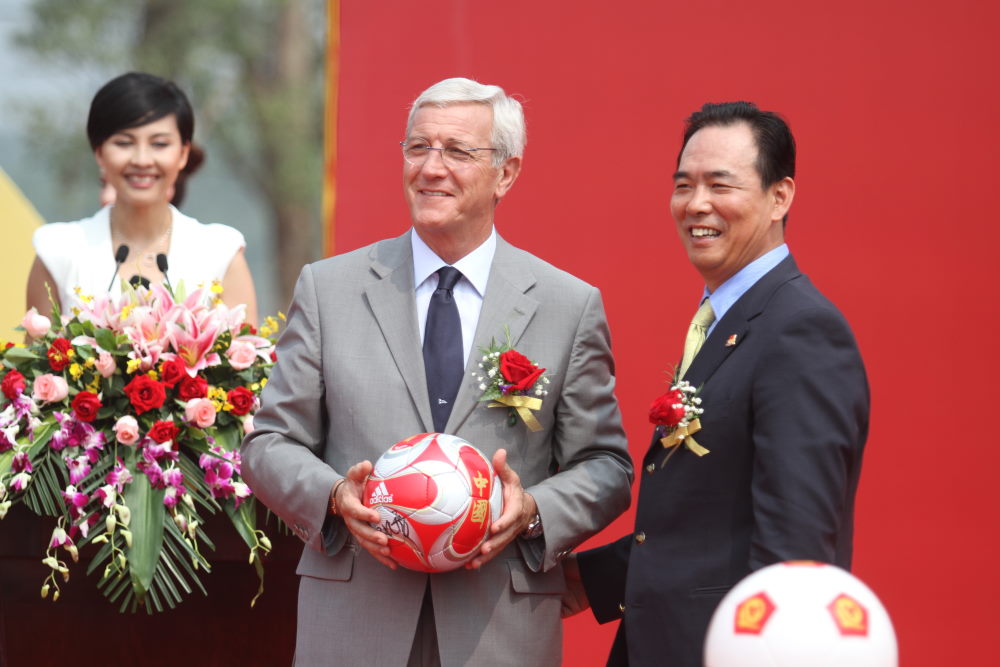 Marcelo Lippi - Italy's coach during World Cup 2006

To a lot of people familiar with the player, this 2004-2006 period with Palermo is highly regarded as Grosso's peak and while he already made his debut with Italy's national team in 2003, this was around the time where he managed to secure his starting role in Marcelo Lippi's squad which featured world class such as the likes of Gianluigi Buffon, Andrea Pirlo, Alessandro Del Piero, Francesco Totti, Fabio Cannavaro, among many other players of that extremely high caliber.

Grosso, a lower division player for most of his career, was walking into that star-studded dressing room, but managed to prove his worth and convince a generational manager like Lippi that he was good enough to start in his team.

Then the 2006 World Cup happened.


Germany and dreams coming true.
Italy arrived to Germany with the usual tags of favorites, but it was more because of the names they had and their football heritage rather than their momentum at the time. But that was exactly what made them so dangerous in the competition: the fact that nobody had such high expectation on them and what they could achieve. That was certainly the case with Grosso and perhaps that is why he has become such a symbol of that team's success in 2006.

Grosso's importance to the team as the starting left-back were already significant, but he started to make a much more quantifiable impact in the round of 16 against Australia when he was fouled inside the opposition's box, thus allowing for Francesco Totti to score the winning penalty and helping Italy to qualify for the next round when they were down to ten man in this particular match.

We would see another important moment of Fabio's stint as Italy's unexpected hero against the hosts, Germany, in the semifinals. The game was tied 1-1 and went to extra time, with Grosso scoring a magnificent goal with a left shot in the 119th minute of the game, allowing Italy to qualify to the final in very dramatic fashion.

The Italian was starting to build up his legacy and managed to fulfill that legacy once he scored the winning penalty in the final during the shootout against France. It was a moment that became historical in Italian football and one that is celebrated until this very day.

In a squad filled with legends of the game, Grosso was viewed as the odd man out of the starting eleven and yet he managed to prove his worth in tremendous fashion, playing the best football of his career and being instrumental to Italy's massive victory in Germany.

It was history in the truest sense of the word.


The aftermath.
After the World Cup of 2006, Grosso failed to live up to the expectations he had set up for himself due to his exploits in Germany. Sure, he had the opportunity to play with Inter Milan, Lyon and Juventus and won trophies with all of those teams, but always having a very minor role, which certainly played a big role in terms of how his career went on.

Truth be told, Grosso should be very proud as he managed to go from semi-professional football to a starting player in one of the best national teams ever and won a World Cup. From Renato Curi to receiving passes from Andrea Pirlo and scoring against Germany in a semifinal.

The stuff dreams are made of.