Half time in other leagues season 2021/2022
We have already taken a look at what the top scorer lists look like at half time in the four biggest football leagues in Europe and here we take a look at some other leagues and hot goal scorers in smaller leagues in Europe.


Champions League
Ivory Coast's Sébastien Haller (previously French) in Ajax scored in all group matches in the Champions League (only Cristiano Ronaldo has managed to do that before) and scored 10 goals in total, of which 4 goals was in the 5-1 win against Sporting. But despite this fantastic scoring sheet, he is still only one goal ahead of Robert Lewandowski, Bayern München.

If we were to predict the final top scorer winner, we would put our money on Lewandowski. Ta start with, he is completely unable to stop scoring goals and in addition, Bayern will most likely go very far in the tournament. However, Ajax was the big exclamation point in the group stage and won all six of their matches and they have Benfica in the round of 16, which might not too big an obstacle considering the great football Ajax has performed, so we should not exclude Haller. Mohamed Salah is following close behind with 7 goals in total and is as well a candidate to win.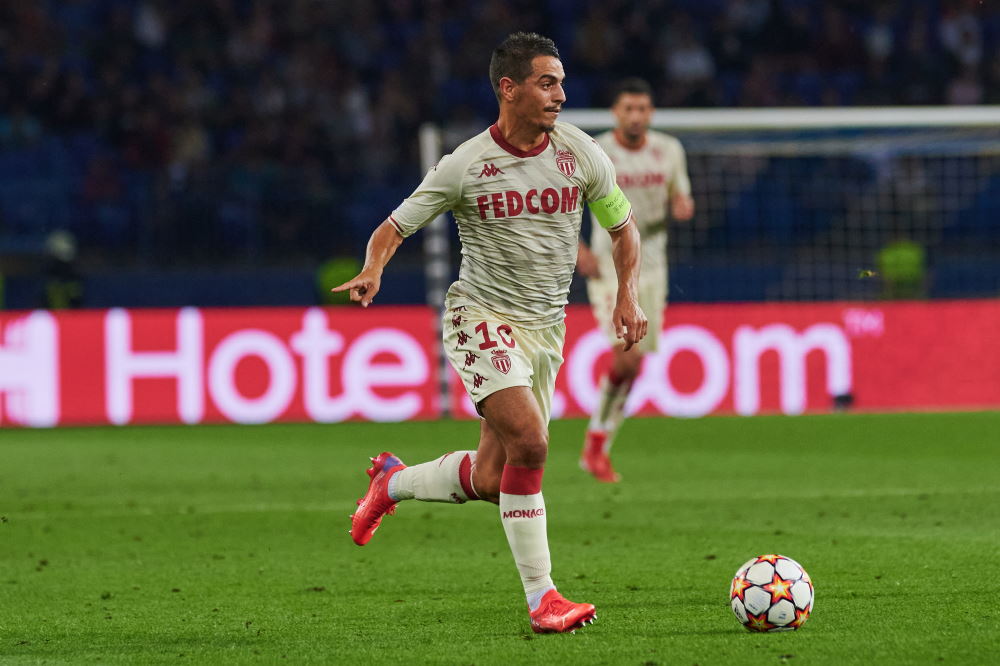 Wissam Ben Yedder
Ligue 1
Everyone had probably expected that Kylian Mbappe or Lionel Messi would top the scoring list in Ligue 1 by now, but instead it is the very talented young Canadian Jonathan David in Lille who holds on to the top position with his 12 goals. Monaco's Wissam Ben Yedder and Ludovic Ajorque, Strasbourg is following behind with 10 goals scored each and then we have a bunch of players with 9 goals, including Kylian Mbappe.

So can Jonathan David win the top scorer title in the end? Very possible actually, Lille is the reigning champion and even they are not doing as well this season (only 10th in the league) Jonathan David is constantly evolving. PSG has not really impressed that much either, even though they are in the top of the league with a clear distance to the others. Our tip is still that Mbappe is the one who will be the winner in the end.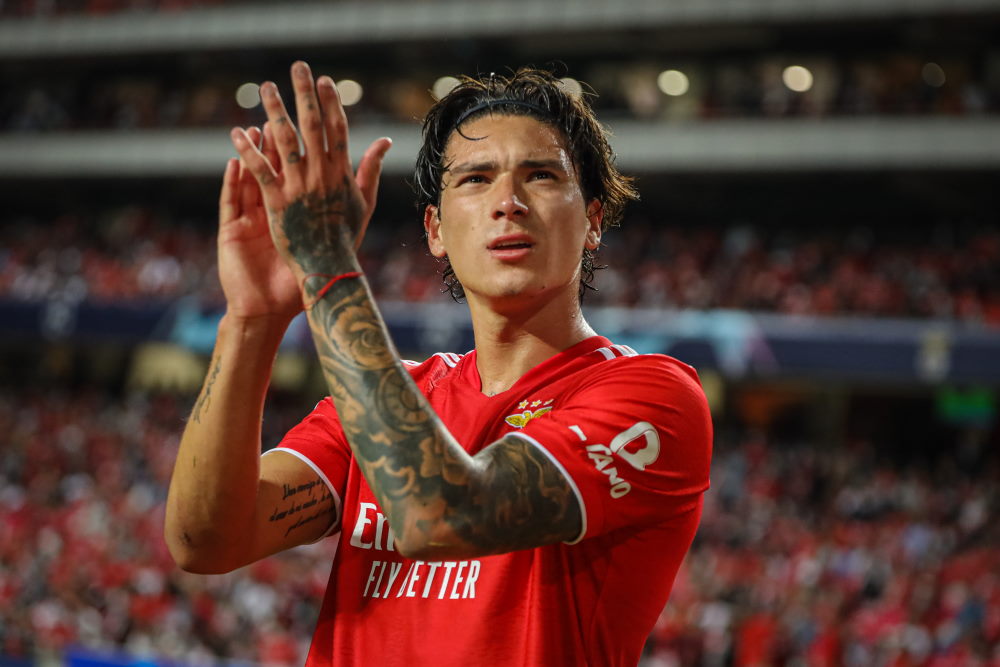 Darwin Núñez
Primeira Liga
The Portuguese Primeira Liga is dominated by two young South Americans, the Uruguayan Darwin Núñez and the Colombian Luis Diaz, playing in the big clubs Benfica and Porto. They have both scored 13 goals each. Hunting from behind are the Spaniard Fran Navarro, Gil Vicente with 11 goals and Ricardo Horta in Braga with 10 goals.

Darwin Núñez has also scored 3 goals in the Champions League and feels hot, however Luis Diaz plays in Porto who are stable leaders of the league and have not lost a single match so the race for the golden boot win between these two players is very uncertain and difficult to predict.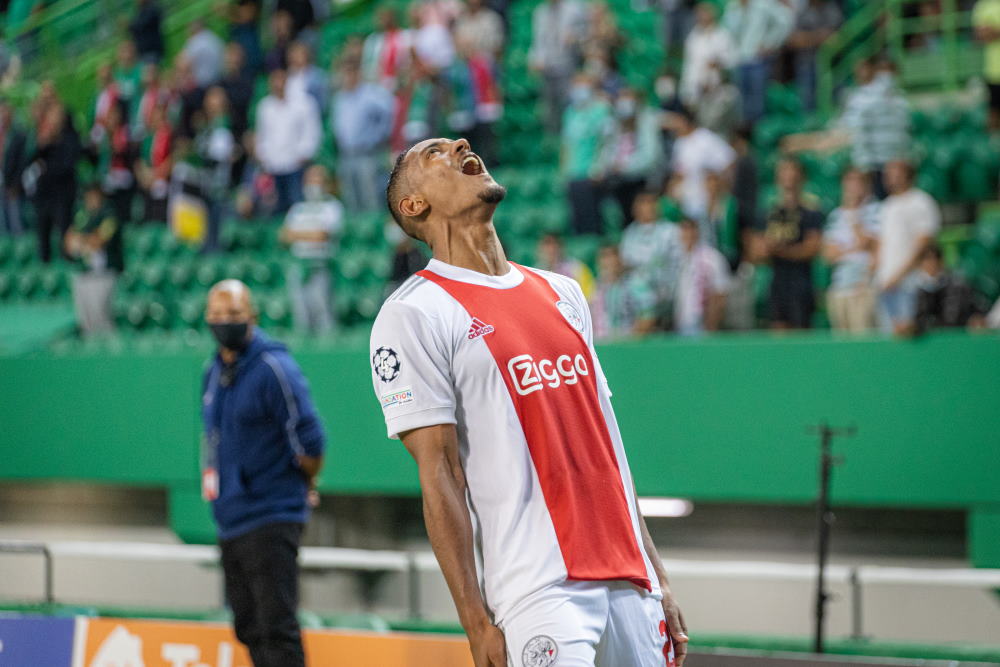 Eredivisie
Sébastien Haller not only scores in the UCL, he is also in the top of the top scorer list in the Dutch Eredivisie with 12 goals scored, closely followed by Feyenoord's Bryan Linssen who scored 11 goals. Feyenoord also have a player in third place, Guus Til who shares the place with the Belgian Loïs Openda in Vitesse, both on 10 goals. Ajax is a team that scores loads of goals and Haller has the last touch on many of them, which makes him the favorite to win. However, he will miss several matches in January due to the African Championship.


Other leagues
Belgian Jupiler Pro League has a very surprising top scorer leader: the German Deniz Undav. He plays in the newcomer Union St.-Gilloise and has scored an impressive 17 goals in the first half of the season. Undav has had his football education in, among others, Werder Bremen but has never played in any first tier league before. Whether he can keep it up all the way remains to be seen. Despite his great scoring result, he has only a 2-goal lead ahead of the Swiss Michael Frey.

In the Swiss league Super League, it is the Brazilian Arthur Cabral in Basel who is dominating with his 14 goals scored. Arthur Cabral has been up there and fighting for the top scorer title the two previous seasons without winning, but it feels like it's his season this time. It does not feel unreasonable that we get to see him in any of the major leagues next season.

The Russian Premjer-Liga top scorer table is topped by the 21-year-old Russian Gamid Agalarov, playing in Ufa, with 13 goals scored. Many Russians hope that Agalarov can become the future striker star their national team so longs for, but Zenit St.Petersburg's skilled and experienced Artem Dzyuba follows on 10 goals, and it does not feel completely unreasonable that Dzyuba will eventually pass Agalarov this season considering Zenit is such a stronger team.

Finally, we also choose to include the leader of the Austrian Fußball-Bundesliga in this article, namely Salzburg's very talented German Karim Adeyemi. Only 19 years old he has scored an impressive 14 goals in half a season. He has also scored 3 goals for his Salzburg in the Champions League. Despite this he is often forgotten when we are talking about the most talented young strikers in the world right now. However, do remember the name Karim Adeyemi. Even though he plays in a smaller league now, he may very well be a stable goal scorer in a top club in one of the bigger leagues sooner than you think.