Giovanni Trapattoni and his legendary press conference
Managers are usually the first target when things go wrong in football. The context doesn't matter, the situation doesn't matter... the manager is the first one to get the blame and he or she is usually the first one to get sacked in the process. We can debate for ages about whether this is right or wrong, but this is the reality of the matter.

So, it is natural that football managers sometimes don't deserve the criticism they get, and sometimes they are not the ones responsible for the problems that are afflicting the institution. And players don't often get criticized in a way that makes them feel that they really messed up, which is why when a manager does it in public, it tends to generate a lot of controversy.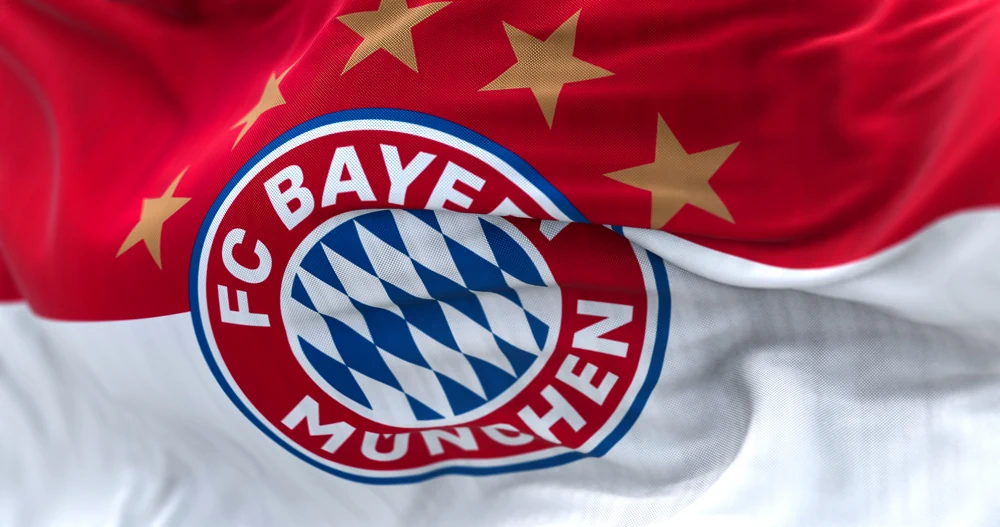 This is basically what happened when legendary manager Giovanni Trapattoni had that memorable press conference when he was coaching Bayern Munich on March of 1998, which has become part of the history of German football as a whole.


Needs no introduction
The name of Trapattoni doesn't need much of an introduction: he coached all the big teams in Italy (Milan, Juventus and Inter Milan), he has proven himself at an international level, he has won trophies in Germany, Austria and Portugal, and overall is one of the most important football managers of all time. He has had a lot of influence in the game, and has made a major impact in almost every club he has coached.

The Italian took over at Bayern Munich in the summer 1994, but only lasted a season due to the language barrier being a major issue. It was the first time that Trapattoni took a job abroad and German was a language that cost him a lot, which is why he struggled to implement his tactics. After a year at Cagliari, he came back to Bayern in 1996, and won the Bundesliga, the German Cup DFB-Pokal and the German League Cup that season, which was a very successful season for him and the club as Borussia Dortmund had won the two previous Bundesliga.

However, the 1997/97 proved to be much more difficult. Bayern at the time was known as Hollywood FC due to the egos that the players had, the partying, the lack of discipline and so on. As injuries were starting to accumulate, players were starting to complain, and some of them made their grievances public, which enraged Trapattoni.


What he said in his legendary press conference
In March of 1998, Trapattoni did a press conference that went down in history as he exposed the players and did so with a broken German. This is the actual translation of what he said that day, with mistakes and everything

"There are moments when these players forget what profession they belong to. I don't read many newspapers but I have experienced most of these situations."

"We did not play offensively. There is no German team playing offensively and Bayern defines the name 'offensive'. In the last game, we had on the field three forwards: Elber (Giovane), Jancker and then Zickler. We must not forget Zickler. Zickler is more a forward - Mehmet (Scholl) more of (Mario) Basler (*who was primarily a winger).

If these words are clear, is it possible to understand, what I have said? Thanks.

Offensive, offensive is made on the field.

I have made clear with these two players: to Dortmund perhaps need at half-time break [sic]. I also have other players in action in Europe after this Wednesday. I have also seen two days' training. A trainer is not an idiot! A trainer can see what is happening on the field. In this game, there were two, three or four players who were weak like an empty bottle! (lol)

Did you watch on Wednesday, which team has played on Wednesday? Did Mehmet play, or Basler play, or Trapattoni play? These players complain more than they play!

Do you know, why Italian clubs do not buy these players? Because they saw other things than what these players could offer! These players are not fit to play for Italian champions.

Strunz! Strunz has been here 2 years, had played 10 games, is always injured! How dare Strunz! Last year's Champions (Bundesliga) primarily with (Dietmar) Hamann, eh.... (Christian) Nerlinger. These players were players and became Champions. Is always injured! 25 players played in this team, in this club. Must respect the other colleagues!

Have many colleagues, question credibility of the colleagues! Having without courage at words, but I know what these players think! Must now show, I want, Saturday, these players, must show me, eh...the fans, must alone win the game [sic]. Must alone win the game!

I'm tired now to 'father' these players, eh...always defend these players, I have always owe...over these players. One is Mario, another is Mehmet. Strunz, doesn't count, no matter, only 25 percent today in this game!

I have finished

Bayern would ultimately lose the Bundesliga title to newly-promoted side Kaiserslautern and Trapattoni would be sacked by the end of the season, with him returning to coach in Italy, specifically Fiorentina. Bayern would win the Bundesliga and reach the Champions League final, only to lose against Manchester United in the final minutes of the game.

However, the legacy of Trapattoni's press conference is not forgotten. Even to this very day, the Italian manager is still answering questions about that press conference in interviews and some of the quotes he said with his broken German have become part of both Italian and German culture. Some political parties have even gone as far as using some of those quotes as slogans!

Overall, it was a legendary moment for the Italian manager and one that led to a lot of changes at Bayern, plus highlighting what it meant for Trapattoni for his players to be loyal, to be disciplined and to push for teamwork.

Simply put, to be winners like he was.