Champions and top scorers in the European Cups 2022/2023
With the final of the UEFA Champions League being played yesterday, where the favourites Manchester City won, all three European Cups are now finished for the season, and we got two English winners and one Spanish. Here we go through the European Cups in the 2022/2023 season with a little extra focus on the top scorers, or Golden Boot winners if you prefer, in each cup.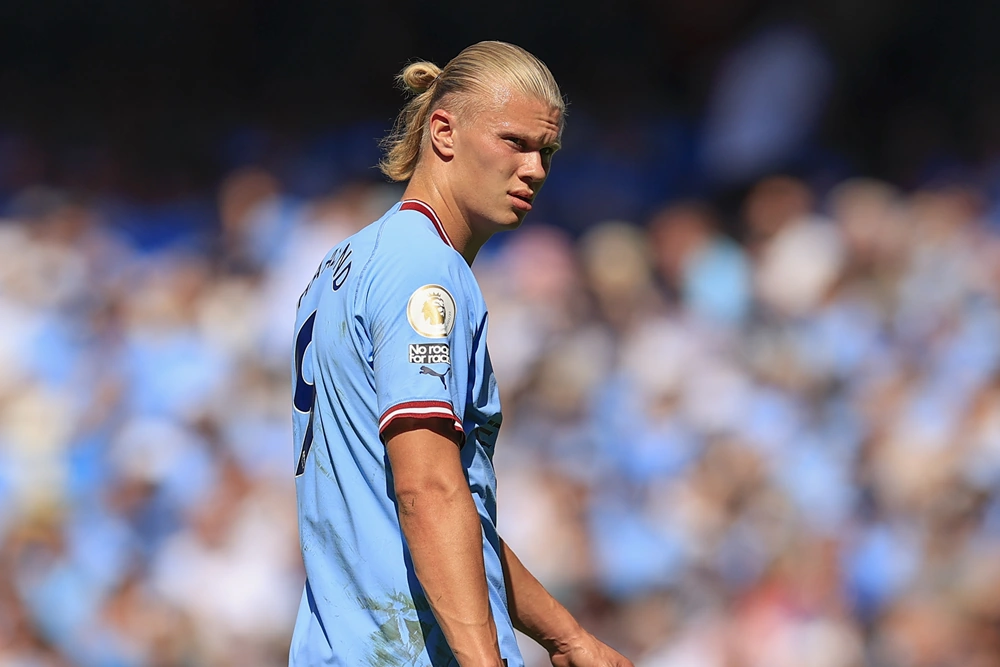 Erling Braut Haaland - Golden Boot winner of Champions League 2022/2023
Champions League: champions Manchester City - top scorer Erling Braut Haaland
In yesterday's UEFA Champions League final between Manchester City and Inter, City were big favourites, especially after their last semi-final game where they crushed Real Madrid 4-0 in the home match. As expected, it was also Manchester City who won the final and became champions. The final result was 1-0 after Spaniard Rodri scored the only goal of the game. However, it was by no means a walk in the park victory for City, Inter had both a crossbar hit shortly after Rodri's goal and a couple of decent chances at the end of the match to equalise.

The win was the first Champions League title for Manchester City and much anticipated after several billions has over many years been plowed into the state-owned club from Qatar to achieve this goal. Leaving aside what one might now think of this financial doping, there is no question that City are worthy champions this season after comfortably eliminating big teams like Bayern Munich and Real Madrid on the way.

The Champions League's top scorer was also a player from Manchester City, and we are of course talking about the Norwegian Erling Braut Haaland. In total, he scored 12 goals in the tournament, and this despite Haaland not netting in either the semi-finals or the final. He won by a four-goal margin down to second place. In the group stage he scored 7 goals, and he then scored five(!) in the second leg in the round of 16 against RB Leipzig, a game which City won humiliatingly 7-0, and finally he scored a goal in each leg in the quarter-final against Bayern.

In second place in the top scorer list we find Liverpool's Mohamed Salah, who scored 8 goals, even though they went out already in the round of 16 against Real Madrid. In shared third place we find Kylian Mbappé and Vinicius Júnior, both with 7 goals each.


Marcus Rashford - shared best top scorer in UEFA Europa League
Europa League: champions Sevilla, top scorers Marcus Rashford and Victor Boniface
The final in the UEFA Europa League was played between Sevilla and Roma, a match that ended 1-1 at full time before eventually going to penalties. Paulo Dybala made it 1-0 for Roma in the 35th and Sevilla equalized in the 55th after an own goal by Gianluca Mancini. In the penalty shootout, Gianluca Mancini was unlucky again and missed his penalty, and after Roger Ibañez also missed for Roma, and all the players in Sevilla scored their penalties, Sevilla were once again the champions.

This was Sevilla's seventh win in the Europa League, all of which have come in the 2000s. This makes them by far the winners of the cup the most times, and it is also notable that they have won all seven finals they have played. In addition to the happiness of winning the title, Sevilla are also qualified for the UEFA Champions League next season because of this.

When it comes to scoring, we have a shared top scorer title as both Marcus Rashford in Manchester United and Nigerian Victor Boniface in Belgian Union St.-Gilloise scored 7 goals each. Behind the winning top scorers, we find Paulo Dybala and the Mexican Santiago Giménez in Feyenoord with 6 goals each. Among the younger players in this list, we find one of Germany's biggest talents, 20-year-old Florian Wirtz, who scored 3 goals for his Bayer Leverkusen ending up on shared 11th place.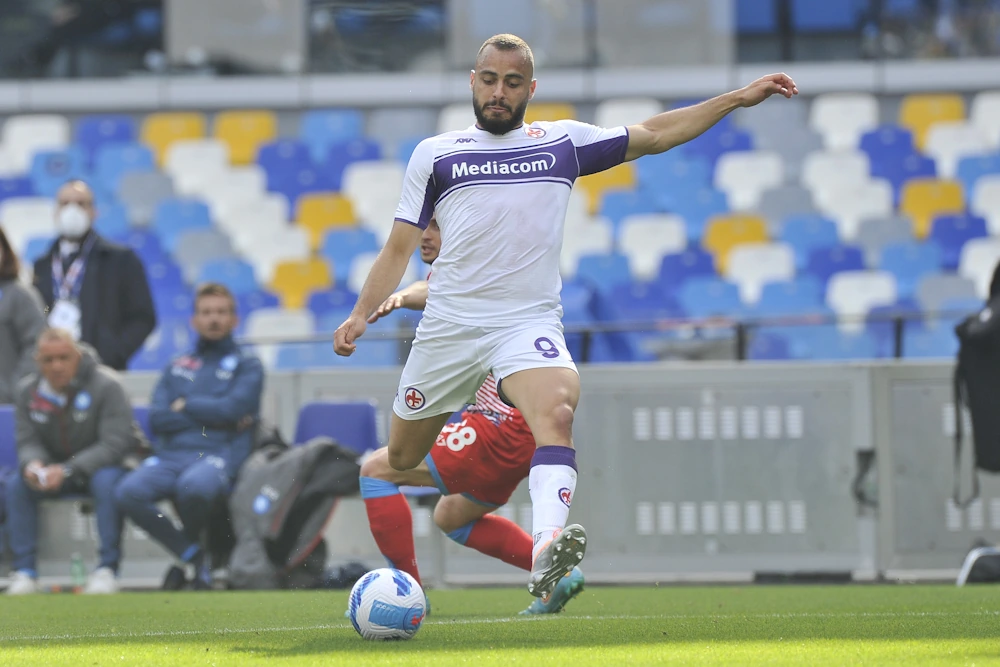 Arthur Cabral - one of two top scorer winners in UEFA Europa Conference League
Europa Conference League: champions West Ham, top scorers Arthur Cabral and Zeki Amdouni
In the UEFA Europa Conference League, it was between West Ham and Fiorentina and this final was also even and dramatic. After 0-0 at half-time, West Ham were awarded a penalty in the second half which was scored by Algerian Saïd Benrahma in the 62nd minute. Just five minutes later, Fiorentina equalized through Giacomo Bonaventura. The match seemed to be ending without any more goals, but in the 90th minute, West Ham's Jarrod Bowen was given a chance to score alone with the goalkeeper and he made no mistake. Bowen's 2-1 goal was enough for West Ham to become champions in the second edition of the Europa Conference League.

This was West Ham's first title in 43 years, the last time they won anything was the FA Cup in 1980. It was also the club's only second European title, they have previously won the UEFA Cup (forerunner of the Europa Conference League, you might say) in 1965.

Fiorentina can take solace in the fact that they have one of the top scorers in their team, the Brazilian Arthur Cabral. He shared the top scorer title with Basel's 22-year-old Swiss Zeki Amdouni, both scoring 7 goals each. Behind these two winners we find a trio who scored 6 goals each: Hugo Cuypers in Belgian Gent and the finalists Luka Jovic in Fiorentina and Michail Antonio in West Ham.

Notable in the top scorer list is Gent's only 20-year-old super talent Gift Orban who scored 5 goals. Even more remarkably, three of those goals were a hat-trick he scored against Istanbul Basaksehir in the Round of 16, a hat-trick he scored in just above three minutes between minutes 31 and 34. To top it off, in a league meeting with Zulte Waregem prior to this match, he scored four goals. Do make a mental note of the Nigerian Gift Orban's name, you will surely hear more about this guy in the coming years...