Football clubs that are owned by states
The topic of state own football clubs is an increasingly hot topic, especially after Newcastle was bought by Public Investment Fund, a Saudi Arabian sovereign wealth fund. Firing up the discussion further is Sheikh Jassim Bin Hamad Al Thani of Qatar's interest in buying Manchester United.


The major football clubs that are state-owned
So which clubs are (in reality) state owned and what impact does this have? We will take a closer look at it here.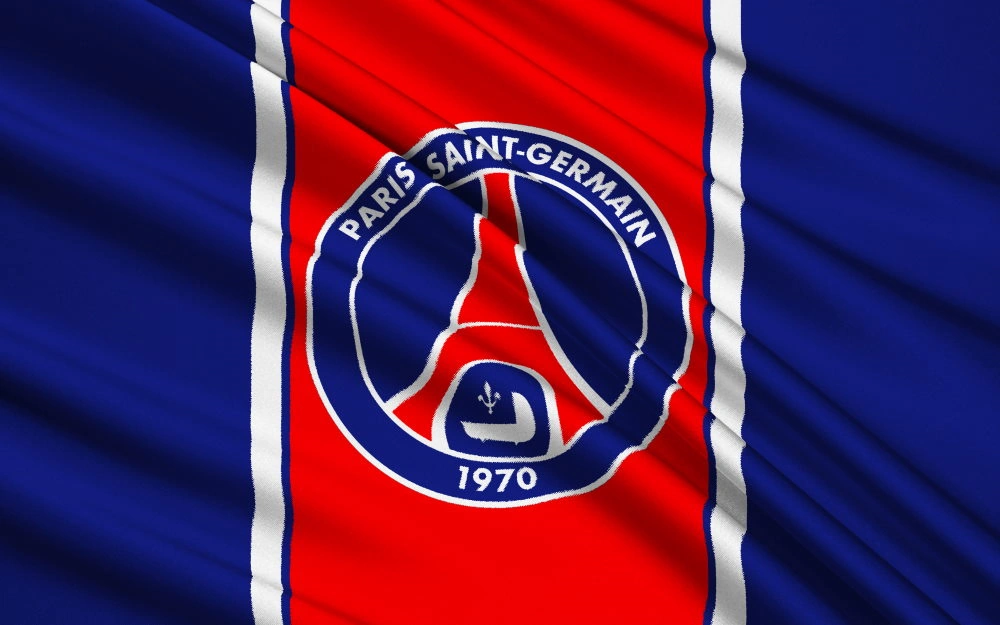 Paris Saint-Germain - owned by Qatar
The first club to become state-owned were the French club Paris Saint-Germain that was bought in 2011 by Qatar Sports Investments (or QSi). QSi is owned by Tamim bin Hamad Al Thani, the Emir of Qatar, while the chairman of QSi, and the public face of the organization, is Nasser Al-Khelaifi and he is also the president of the club.

Since the takeover PSG have spent money on buying players like never seen before over the years, signing world class players like Zlatan Ibrahimovic, Thiago Silva, Kylian Mbappé, Neymar and Lionel Messi, just to mention a few. They have also spent a lot of money on different high-profile managers, that normally only last for one season before they get fired.

Despite all these huge investments they still haven't been able to reach their main goal, to win the Champions League (which is also the reason why they fire and sign a new manager each season).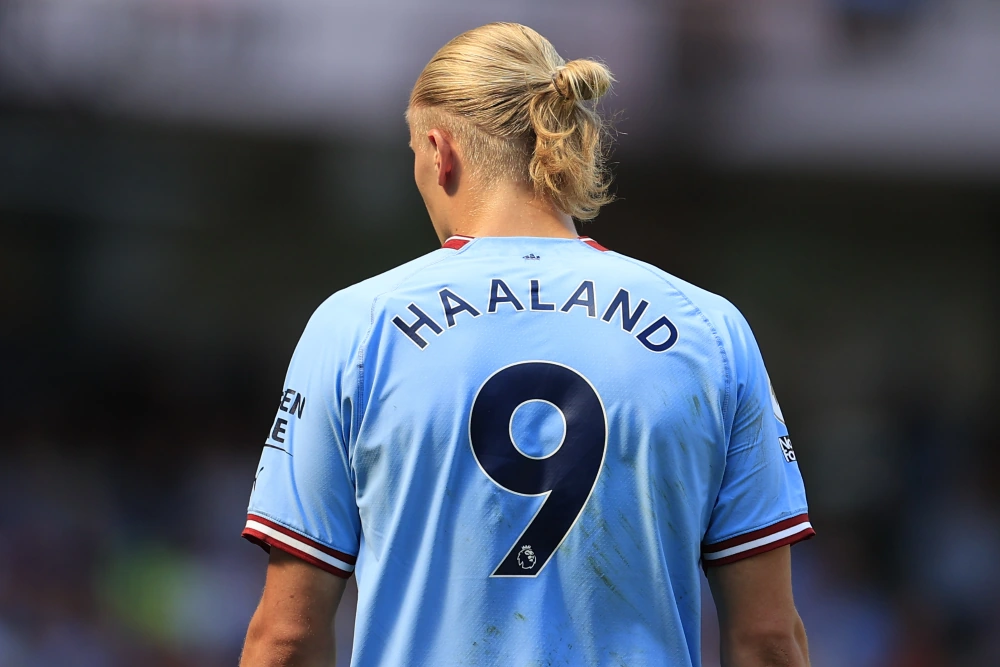 Erling Braut Haaland - one of Manchester City's most important signings
Manchester City - owned by Abu Dhabi, United Arab Emirates
The club Manchester City is owned by City Football Group, which is by 81% owned by Abu Dhabi United Group, which in its turn is owned by Sheikh Mansour bin Zayed Al Nahyan who is a member of the Abu Dhabi Royal Family. Actually, the club is also partly owned by the Chinese state since CITIC Group (a state-owned Chinese investment company) holds 1% of the shares, together with the Chinese private equity firm China Media Capital. The remaining 18% is owned by a US private equity firm called Silver Lake.

The club is in other words in reality in control by United Arab Emirates in the form of City Football Group. This holding company was founded in relation to the purchase of Manchester City in 2013. They bought the club from former Thailand's prime minister Thaksin Shinawatra for a reported £200 million. Considering Shinawatra bought the club just a not more than a year earlier for £81.6 million he did a pretty good deal, but it should be taken into account that he did some major investments in the club during his year as owner.

The amount spent on signings over the years is very high (not like PSG though). Since the takeover of the club they have bought 15 players for around 50 million euro or more. Some of their most expensive signings in the last few years includes Jack Grealish (117 million euro), Kevin De Bruyne (76 million euro), John Stones (55 million euro), Aymeric Laporte (65 million euro), Riyad Mahrez (68 million euro), Rodri (70 million euro), João Cancelo (65 million euro), Rúben Dias (71 million euro) and Erling Braut Haaland (60 million euro), and these are just example of high-cost transfers made.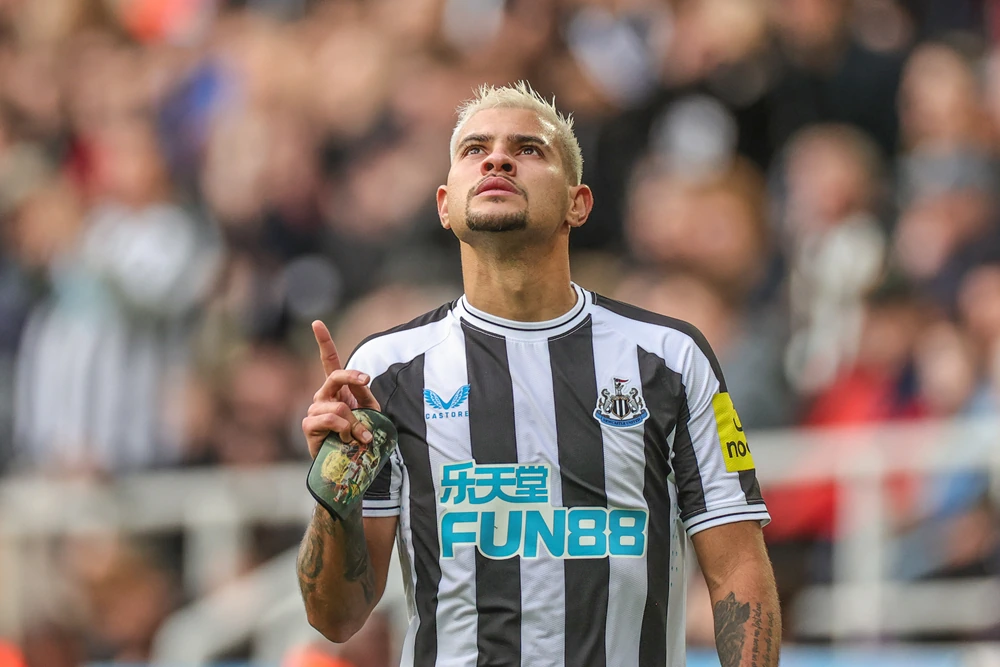 Bruno Guimarães - Brazilian national team player and one of Newcastle's top signings
Newcastle - owned by Saudi Arabia
The latest addition of states owning a football club is Saudi Arabia. In October 2021 it was announced that Saudi Arabia had bought the classic English club Newcastle United for a reported sum of $415 million. The sovereign wealth fund of Saudi Arabia, called Public Investment Fund is on paper the owner of 80% of the club, and the private investment companies PCP Capital Partners and Reuben Brothers own 10% each of the club. The Public Investment Fund has estimated assets of US$620 billion (in 2023).

Since the takeover of the club was completed, Newcastle have spent a lot of money on high profile signings such as Kieran Trippier, Bruno Guimarães, Chris Wood, Anthony Gordon and Alexander Isak. They have not spent an enormous amount (with Premier League measurements) on signings though, yet. Part of the reason that there haven't been more high-profile signings is that Newcastle probably still is not an attractive club enough at this point. The players they have signed have turned out to be well thought threw though, already making them a top contender in Premier League this season already.


What does "state-owned football club" actually mean?
In reality a state-owned football club is usually not actually owned by the states directly. They are instead owned by different kinds of funds and holding companies that are mainly controlled by the state. The exception is Paris Saint-Germain, which with open books directly is owned by the state of Qatar, since Qatar Sports Investments is 100% state owned. However, not matter how the owner structure looks like, there is no question about that these clubs are owned by a state.


What is the reason these states want to own football clubs?
The reason these states spend so much money on football club is spelled sportswashing, meaning "the practice of an organization, a government, a country, etc. supporting sport or organizing sports events as a way to improve its reputation". These states have, at least in the eyes of the western world, a rather tarnished reputation due to poor civil rights, gender equality, freedom of speech, persecution etc, and the success of these football clubs are meant to improve their image in the eyes of the world.


Why is state owned clubs a problem?
There is of course the sportswashing reason but there is nothing illegal about it so some people would say that is a political issue of less interest for the sport itself. Another problem though, is that this is giving the state-owned clubs a too great financial advantage that a normal club can not compete with. It is hard for a club with other ownerships to compete financially with those clubs, making it harder for them to match their transfer fees, signing fees and salaries. And it is clear that the enormous financial injections these clubs have had have pumped up the transfer fees in general around the world in recent years. 10 years ago, a top world class player could cost 50 million euro, and nowadays a player just has to be considered really promising and play a few decent first team matches to be valued at that price range, especially if a state-owned football club shows interest in buying him.


So have the state owned clubs been more successful?
Well, without question Paris Saint-Germain and Manchester City have had great success since they became state-owned clubs. PSG have won the French top tier league Ligue 1 eight times since the take over, only missing the league title twice, and Manchester City have won Premier League five times. However, for any major European football club, and especially these state-owned ones, the primarily goal is to win the greatest tournament of them all: the UEFA Champions League. And that is something none of the clubs have done. Both PSG and City have reached the final one time each, but they both lost.

Since Newcastle newly became state-owned, they have of course not reached the kind of success yet. But at the moment, in the end of season 2022/2023, they are third in the Premier League and have a good chance of qualifying for Champions League next season, which of course is the natural milestone number one for this "project".


Will there be more state owned clubs in the future?
Very likely there will be more top football clubs bought by states in the future. As mentioned, Manchester United might very well be the next one. There are more Middle East countries with loads of oil money to spend, but it doesn't necessarily have to be states with oil money that are interested in buying a football club. Basically all states have funds that can not be compared with a club with other ownership structure, and if the state is not too concerned about spending state money on football clubs, most states are potential football club owners.


More clubs with state ownership
Apart from the three mentioned clubs there are several other football clubs out there that are owned by states, or at least have owners with strong connections to a state. Here are some other bigger clubs where this is the case.


Sheffield United - Saudi Arabia ownership
The English EFL Championship club Sheffield United is owned by Saudi Arabian Abdullah bin Musaid Al Saud, who is the son of Prince Mosaad bin Abdul Aziz Al Saud and thus part of the Saudi Royal Family. He bought 50% of the club in 2013 and took over full ownership in 2018. During his time as owner of the club they have been playing in the Premier League for two seasons and are likely to be promoted to Premier League again for next season.

Apart from Sheffield United Abdullah bin Musaid Al Saud also is the majority owner of the Belgium club Beerschot.


Málaga CF - Qatar ownership
The Spanish club Málaga CF is owned by Sheikh Abdullah bin Nasser bin Abdullah Al Ahmed Al Thani, who is part of the ruling family of Qatar. He bought the club in 2010, but this ownership has rather been to the club's disadvantage since they have declined in recent years and at this moment are likely to be relegated to Tercera División, the third tier in the Spanish league system.


Paris FC - Bahrain ownership
The French Ligue 2 club Paris FC is 20% owned by the Kingdom of Bahrain. The deal was completed in July 2020, main reason being to strengthen the finances of the club.


More clubs owned by City Football Group
City Football Group, the owner of Manchester City, have several more clubs around the world that they are owners or part owners of. Here is a list of those clubs:
New York City FC, USA
Girona, Spain
Lommel, Belgium
Palermo, Italy
Troyes, France
Yokohama F. Marinos, Japan
Melbourne City FC, Australia
Montevideo City Torque, Uruguay
Sichuan Jiuniu, China
Mumbai City FC, India
Esporte Clube Bahia, Brazil