Xavi Hernandez's five best games ever for Barcelona
Xavi Hernandez is always going to be a very special player, particularly for the Barcelona faithful. He was a key component for the club for almost twenty years and was able to provide quality, vision, and consistency to their midfield, becoming one of the greatest of all time when it came to the role.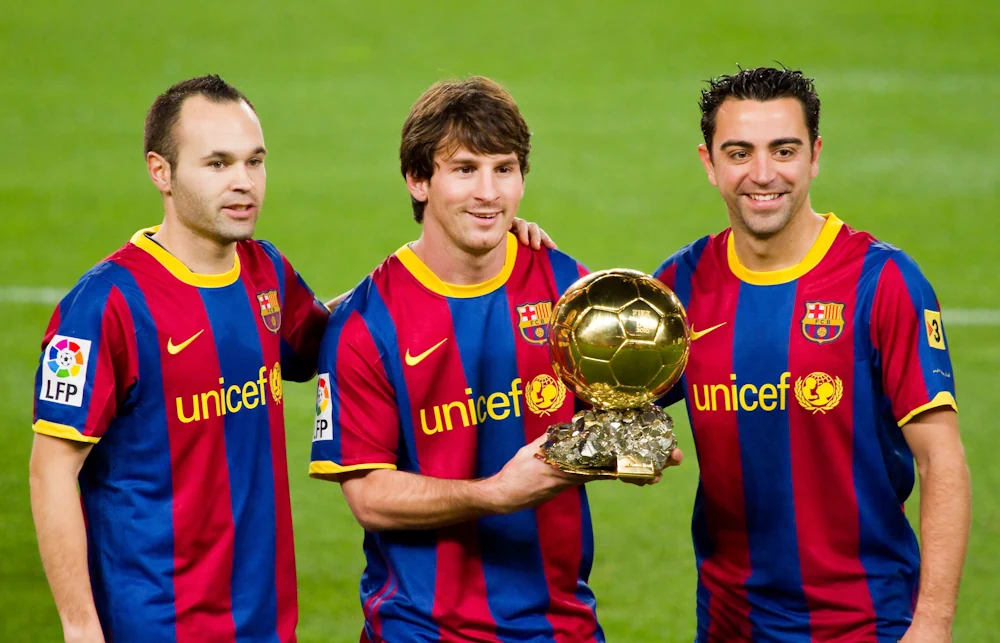 Xavi, here together with Lionel Messi and Andrés Iniesta

However, even though Xavi gets a lot of recognition and plaudits from fans over the years, his individual matches don't get a lot of the spotlight. Granted, he wasn't as visually appealing with the ball as, say, Ronaldinho and Lionel Messi, two of his former teammates, but he proved to be just as important as them.

So, here are, in no particular order, Xavi Hernandez's five best games ever as a Barcelona player.


5. 2-0 against Real Madrid (La Liga, 25 April 2004)
Contrary to popular belief, Xavi's journey to the top with Barcelona wasn't all rosy. In his early years, he didn't have a lot of consistency in terms of playing team and the team wasn't built around him, which often limited his influence within the squad. However, once Frank Rijkaard arrived as a manager in the 2003/04 season, things started to change for the better, and Xavi's performance in the 2-0 win over Real Madrid that year was a testament to that.

Barcelona had been struggling for years against Los Blancos and their Galacticos project, which is why this game is often viewed as the turning point for both of their projects. Inspired and led by an amazing Ronaldinho, Barcelona were able to dominate Madrid in their own stadium, and Xavi a wonderful goal by lobbing the ball over goalkeeper Iker Casillas after Dinho himself gave him a great pass.

Not only that but this was one of the first major games where Xavi was able to make his presence felt, which would become a running theme over the years.


4. 4-0 against FC Santos (FIFA Club World Cup, 18 December 2011)
If the previous performance showed Barcelona starting to go back to the top, this performance showed the Blaugranas at the very peak of their powers and Xavi as well.

This was a highly anticipated final because it showed Neymar Jr., who would go on to play for Barcelona a few years later, proving his worth against the best team in the world at the time. However, they would eventually get demolished by Pep Guardiola's team, with Lionel Messi getting all the headlines because of his amazing performance.

However, Xavi was equally important, not only because he scored a goal and assisted another, but also because he pulled all the strings in the game and gave a masterclass that deserves a lot more recognition. This was a classic Xavi performance and should be talked about a lot more often.


3. 2-0 against Manchester United (UEFA Champions League, 27 May 2009)
Due to injuries, Xavi failed to play in the 2006 UEFA Champions League against Arsenal, which Frank Rijkaard's team eventually won 2-1. Therefore, his performance in the 2009 final against Manchester United would prove to be a comeback of sorts for the Spanish midfielder.

While a lot of people tend to praise the 3-1 against the Red Devils in the 2011 final, the quality of their squad at the time had suffered somewhat of a decline. However, in the 2009 final, they were at the peak of their powers, with Wayne Rooney, Carlos Tevez, and Cristiano Ronaldo leading the frontlines, which is why Xavi's performance here deserves a lot more credit.

This was one of those games that cemented the Spaniard's legacy as one of the greatest midfielders of all time and started to push Pep Guardiola's team as arguably the best in the history of the sport. While Barcelona didn't start the game well, they managed to get a hold of it and the display that day, with intricate passing and high-quality distribution by Xavi, was some of the best the sport has ever seen.

One of the best performances in Xavi's career and one of the best displays of football in the history of the UEFA Champions League finals.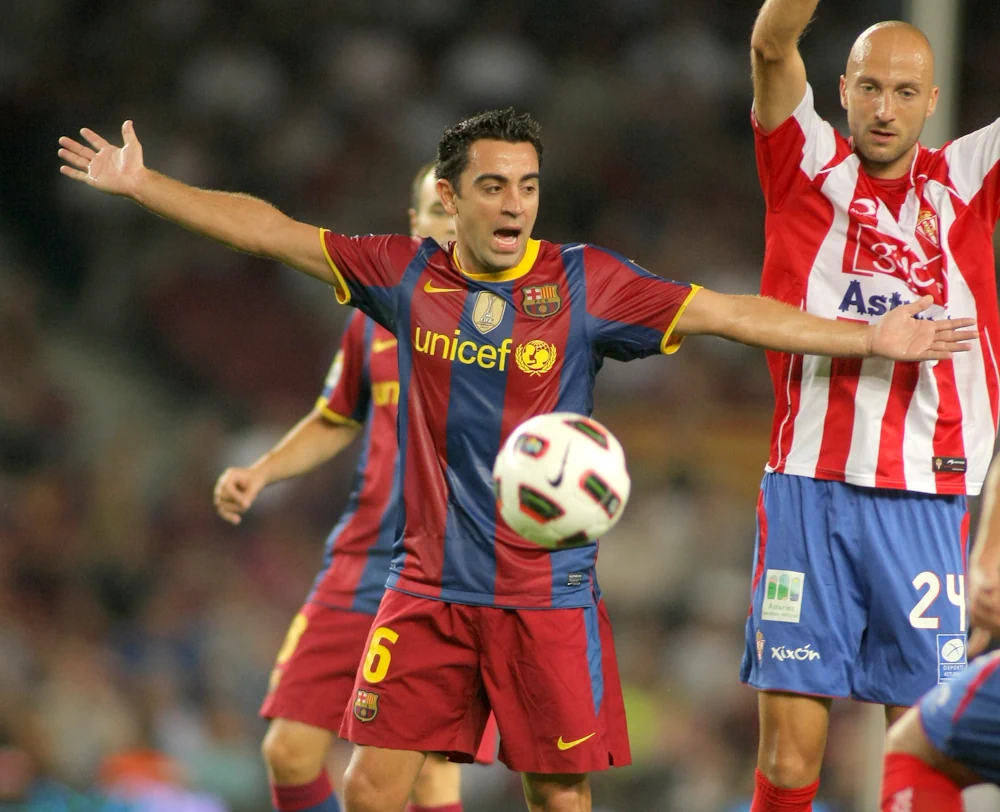 2. 6-2 against Real Madrid (La Liga, 2 May 2009)
This match was very important for Guardiola's team. This was the moment they truly showed that they were something special and that this was a team that was going to make history, which they eventually did as they became the first team in La Liga to win the treble. Therefore, this dismantling of Real Madrid, in their own stadium, was a testament to how much quality this Barcelona side had.

However, it was Xavi who master-minded this performance and what he did here needs to be studied as one of the best matches that a midfielder ever had in the sport. He was everywhere, pulling some of the best passes in his career, having a very clear vision, and being a major cog in the FC Barcelona machinery, consistently tearing Real Madrid apart.

Defeating Madrid would become par for the course during the Guardiola years, but this match is always going to be very important for their supporters and Xavi himself. This is arguably the moment when people started to notice how great this Barcelona team really was.


1. 5-0 against Real Madrid (La Liga, 29 November 2010)
A match that even Xavi Hernandez himself has stated that has been his best performance ever, Barcelona's demolition of Jose Mourinho's Real Madrid team in the 2010/2011 season has become a modern classic in the sport. Very few times has a team been so dominating over their rivals and this has become one of the best matches in Barcelona's entire history.

While is true that Xavi scored the first goal in this dismantling of Los Blancos, the truth of the matter is that he was dominating in every aspect of his game, showing what a peak years Guardiola/Barcelona team could do to even the best teams in the world. It was a very special performance by a very special group of players and Xavi was the best of the whole bunch.