This Man Sam Allardyce
No one has brought much controversy to the management of football than Sam "Big Sam" Allardyce. Born in 1954 in Dudley, West Midlands, Sam had a fruitful playing career lasting 21 years, where he made almost 600 league and cup appearances, mainly in the English Football League system.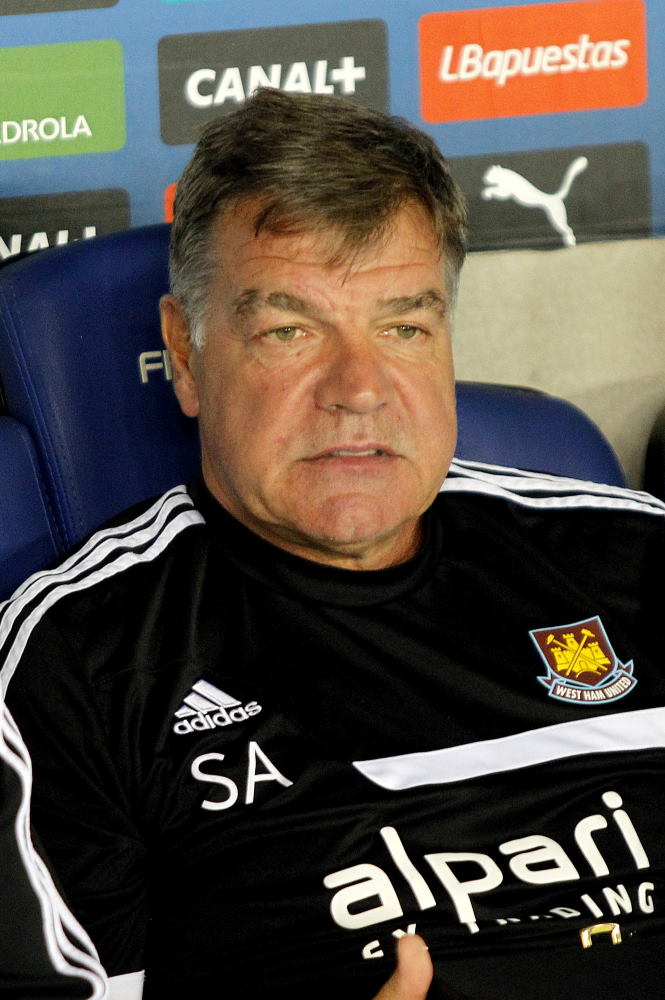 Early Coaching Career
Upon retiring, he took on management, signing for Limerick in 1991 and pushing the club to win the League of Ireland First Division (Irish 2nd tier league). He moved back to England with a stint of minor, temporary roles at Preston North End before joining Blackpool in 1994 for a permanent management role. He moved to Notts County in 1997 and broke several records with the team despite their meagre resources.


Topflight Management
Sam replaced Colin Todd at Bolton Wanderers in 1999. The following season, he helped the team attain promotion to the Premier League following a 3-0 thumping of Preston North End in the playoff final.

Despite a great start to the 2001/02 season where Bolton won the first three games, they finished a disheartening 16th, only four points above Ipswich, which was relegated. Sam signed Iván Campo on loan from Real Madrid and Jay-Jay Okocha on a free transfer the following season. The team struggled the entire season despite the new signings, avoiding relegation on matchday 38 with a win at Middlesbrough. The result prompted Sam to add reinforcement in Emerson Thome, Stelios Giannakopoulos, and Kevin Davies.

The revamped side finished the season in the eighth position and the League Cup final. Despite a 2-1 loss to Middlesbrough, the League Cup final match was Sam's major appearance in a management role.


Sights on Europe
After establishing itself as a Premier League regular, Bolton and Sam set to improve their ranks. The team signed Fernando Hierro, Gary Speed, El Hadji Diouf, Tal Ben Haim, and Radhi Jaïdi. With the boost, Sam led Bolton to a sixth position finish, qualifying for the 2005/06 UEFA Cup, the team's first in history. He resigned from the team the following season following a strained relationship between him and the chairman Phil Gartside.


Other English Clubs
Sam Allardyce will forever be tied to Bolton Wanderers, for he had the most impact with this North West English team. However, he did well in Newcastle United too. He also had stints with Blackburn Rovers, West Ham United, Sunderland, Crystal Palace, West Bromwich Albion, and Tampa Bay Rowdies, among a handful of other teams.


His One-Game England Coaching Role
Big Sam is all-around, and he would not have had a full circle without a stint at the helm of the English National Team. He was appointed manager of the English national team in July 2016 on a two-year contract. However, like every bit of his coaching career, controversy accompanied him to this appointment. He lasted a paltry 67 days on the job. The good side is he won the only game he was in charge of; a 1-0 thrashing of Slovakia courtesy of an injury-time goal by Adam Lallana.


Controversies and Corruption Allegations
Sam has come under scrutiny several times over his long coaching career. In September 2006, a BBC Panorama documentary implicated him and his son for taking bribes to sign certain players.

In 2014, he was again subject of an article in The Guardian that alleged that he pushed some players to sign up with a particular sports agent.

In 2016, he was filmed offering advice on circumventing FA rules on player third-party ownerships. The recording captured him negotiating a £400,000 transfer deal subject to FA approval.

Incidentally, all these claims never stood, and in the last incident, he was cleared by both Daily Telegraph, whose reporters made the film, and FA. Unfortunately, he had to resign from coaching the English national team, his role at the time.


Personal Life
Sam is married to Lynne Ward, with whom he has a son and a daughter.