The young promising Nigerian strikers in European football
Nigeria has is one of the world's largest countries with over 230 million inhabitants and considering that population and the fact that the sport of football is gigantic in the country, you would think that they would be a major power in football. They have won the African Championship (AFCON) three times (most recently in 2013) and reached the Round of 16 in the World Cup three times (most recently in 2014), but you would for sure expect more. However, they might now have a brighter time ahead of them as they currently have more promising young strikers playing in Europe than ever before.

Here we list the hottest young Nigerian strikers in Europe right now, giving you an insight into how strong Nigeria might just be in the next few years.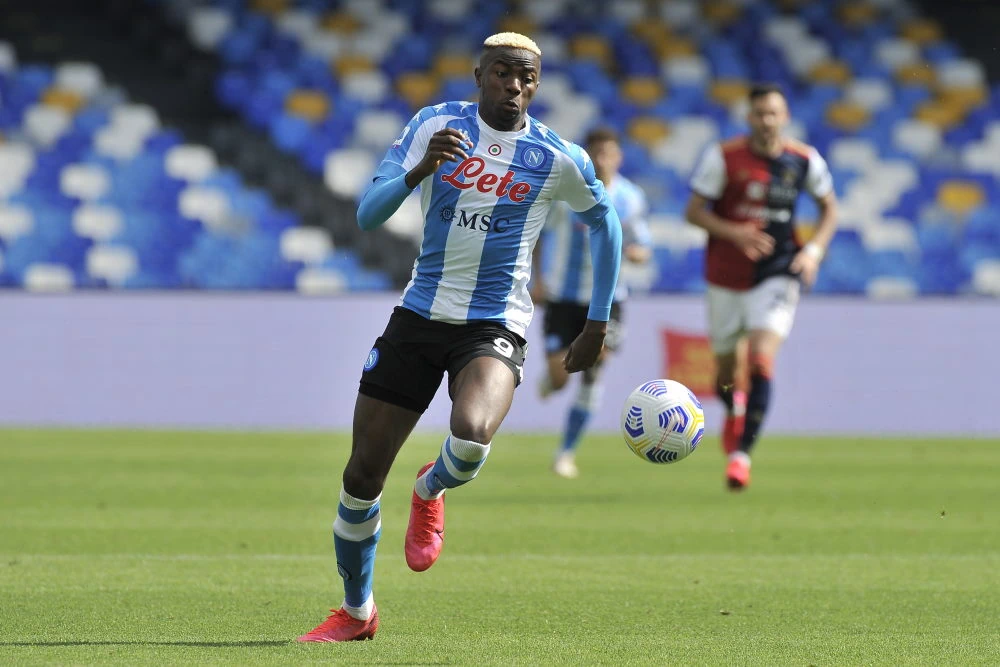 Victor Osimhen, Napoli, 24 years old
Victor Osimhen do not need much of an introduction for real football connoisseurs. He won the top scorer title in Serie A last season with 26 goals and led his club Napoli to a long-awaited "Lo Scudetto". He has already scored 5 goals this season, and he is not only Nigeria's biggest star-striker right now, but also one of the best strikers in the world. Given that he is only 24 years old, Osimhen will likely be at the top of many top scorer lists in the coming years, and is likely to be the one to lead Nigeria's national team to (possibly) greater success in the future.


Victor Boniface, Bayer Leverkusen 22 years
Although 22-year-old Victor Boniface has long been a promising striker, he hasn't quite been getting it right when it comes to the expected goalscoring, up until recently. He started his European career in Norway's Bodø/Glimt and was sold for 6m euro to Belgium's Union St.-Gilloise ahead of last season, and that's where things really took off for him. He "only" managed to score 9 league goals in his season in Belgium, but he did win the top scorer title in the UEFA Europa League with 6 goals scored. This led to that Bayer Leverkusen coughed up 20.5 million euro for his signature ahead of this season, and at Leverkusen he has been a huge success. In the opening six rounds, he has already scored 6 goals and is a big reason why Bayer Leverkusen are in the top of the league right now. He also made his debut in the Nigerian national team a month ago.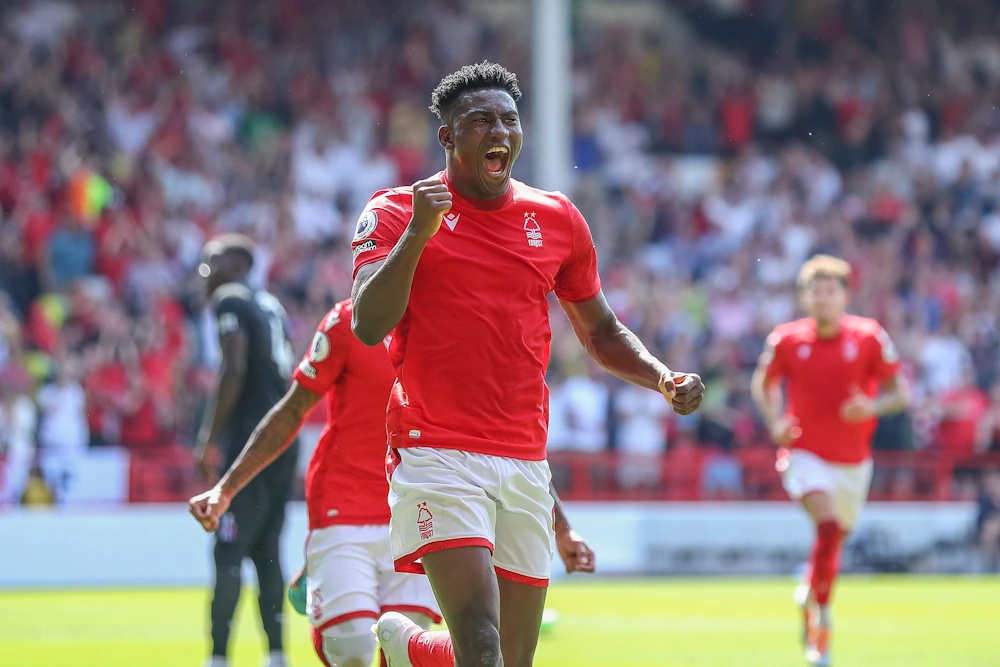 Taiwo Awoniyi, Nottingham Forest, 26 years
In 2015 Liverpool signed Taiwo Awoniyi, who was considered a huge talent back then. Despite staying for six seasons at Liverpool, he never made his debut for the club, instead during this period he was loaned out in seven different rounds to six different clubs. He was not a big success in an of these clubs, but the last club he was loaned out to, Union Berlin, still chose to sign him permanently ahead of the 2021/2022 season. It was also this season when he really got to show his potential, scoring 15 goals in the Bundesliga, which then led to Premier League newcomers Nottingham Forest buying him for a reported 20.5 million euro. In Nottingham he scored 10 goals in the 2022/2023 season, which is not so bad considering he plays in a lower-half team in the world's toughest league. He has also started this season nicely and has scored 3 league goals so far. Although he is the oldest on this list, and may not exactly be a youth anymore, he shows a very steep upward curve of performance which makes him deserve his place here.


Akor Adams, Montpellier, 23 years old
Akor Adams started his career in Europe in Norway's Sogndal as an 18-year-old and played there between the years 2018 and 2021. Due to some injury problems, it was only in his last season in Sogndal that he started to show his best and scored 10 league goals in the 2021 season in the Norwegian second division. When the contract expired he signed for Lillestrøm instead. The first season was ok in Lillestrøm, scoring 8 league goals, but in the 2023 season he exploded and scored 17 goals in 18 competitive matches. This was an eye-opener for French Montpellier who bought him for 4.5 million euros in August this year. In the French Ligue 1, he showed his potential and skills immediately with scoring two goals in the debut against Le Havre, and up to today he has already scored 5 league goals in 7 games. Akor Adams is not a big star yet, and has actually never represented Nigeria's senior national team, but if he continues in this style, it won't be long before a big European club picks him up.


Terem Moffi, Nice, 24 years old
Terem Moffi walked a slightly different path at the beginning of his career and got his breakthrough in the Lithuanian league at the club Vilniaus Riteriai, where he in 2019 he managed to score 20 goals in 29 league games as a 20-year-old. The goalscoring success in Lithuania was impressing Belgium's Kortrijk who sign him in 2019 for a modest fee of 150,000 euro. Despite playing time there being sparse in Kortrijk, French Ligue 1 club Lorient still opted to sign him for 8m euro in October 2020. And obviously, Lorient knew what they were doing. Moffi scored 14 goals in the first season. He followed that up with a more modest 8 goals in the second season but in the middle of the 2022/2023 season, after scoring 12 goals for Lorient so far that season, league rivals Nice took him in on loan for the rest of the season and he scored another 6 goals that season in Nice. He is now singed permanently by Nice and this season he has scored 3 goals for Nice in the opening 7 games.


Gift Orban, Ghent, 21 years old
In August 2022, Norwegian club Stabaek signed the then 20-year-old Gift Gift Orban from Nigerian club Bison FC after being impressed by the talent after he trialled with them. After a few opening games without scoring any goals, it really took off for Orban and he smashed in 16 goals in the final 18 league games in the Norwegian second division. Some who were impressed by Orban's progress were Belgium's Gent who bought him for 3.3m euro in January 2023. If he had a good start at Stabaek, it was nothing compared to his first six months in Gent. In 22 competitive matches he scored 20 goals, including three hat-tricks (even 4 goals in one match). Despite his success in the first half of the season at Gent, he is still not quite a regular in the team due to fierce competition among the attacking players, but given his age and potential, he is considered one of the strikers with the highest potential the world. This season, he has so far scored 2 goals in the league, as well as 4 goals in the qualification games for the UEFA Europa Conference League.


Conslusion
Note that these are some of the younger Nigerian strikers making it right now in European football. There are actually several more young Nigerian strikers who are on the rise but haven't proven themselves enough at a higher level yet, and therefore have to wait to make it into a list like this. A funny thing in the context is that many of the players have gone the route via Norway and Belgium, obviously two leagues that have a good grasp of Nigerian footballers and their potential.