The Most Shocking Transfers in Football
The transfer season is one of the most nerve-racking seasons for the fans, with so many transfer rumours and news from a gazillion of resources spreading throughout the social media platforms, some presenting hopes of a winning future while some news disrupt the fans. Today we will highlight the most shocking transfers of all time in world football that sent shockwaves throughout the football world.

Without further ado here are the 5 most shocking transfers in football history.


5. Éric Cantona - Leeds United to Manchester United
Éric Cantona dubbed as the King of the Red-Devils, Manchester United created shockwaves upon his transfer from United's arch-rivals at the time Leeds United. The move was more shocking than surprising for the world, as there could have been no way for both the clubs to reach an agreement, but then the unthinkable happened.

Upon the inquiry of Leeds United for Irwin a counter inquiry was made by Sir Alex Ferguson and United's Boss about Cantona. Leeds was already worried about the fiery attitude of Cantona and took little convincing to agree on a move for just 1.2M Pounds, this is a transfer of the decade as Éric Cantona went on to become one of the greatest Manchester United legends.


4. Rio Ferdinand - Leeds United to Manchester United
Rio Ferdinand was bought by the Leeds management as the most expensive British defender, and he was their hero. He led the team to their first-ever semi-final finish in the champions league and helped them qualify for it the next season.

The next season he couldn't repeat his achievements but was still the best player they had. Unfortunately, Leeds who were unable to pay off their huge loans were forced to sell Rio to their bitter rivals, Manchester United as the most expensive defender once again, and the rest is history.


3. Johan Cruyff - Ajax to F.C. Barcelona
Upon losing his captain's arms band at Ajax , left Cruyff fuming and displeased. He made up his mind to transfer to another top team, upon which he chose Barcelona instead of Real Madrid, but that did not end there.

The Dutch football federation was adamant at blocking this move, but Cruyff's stand of boycotting the upcoming World-Cup, gave little to no choice and the federation had to give in to his fair demands and allow his move to Barcelona. Dodged a bullet there, did he not?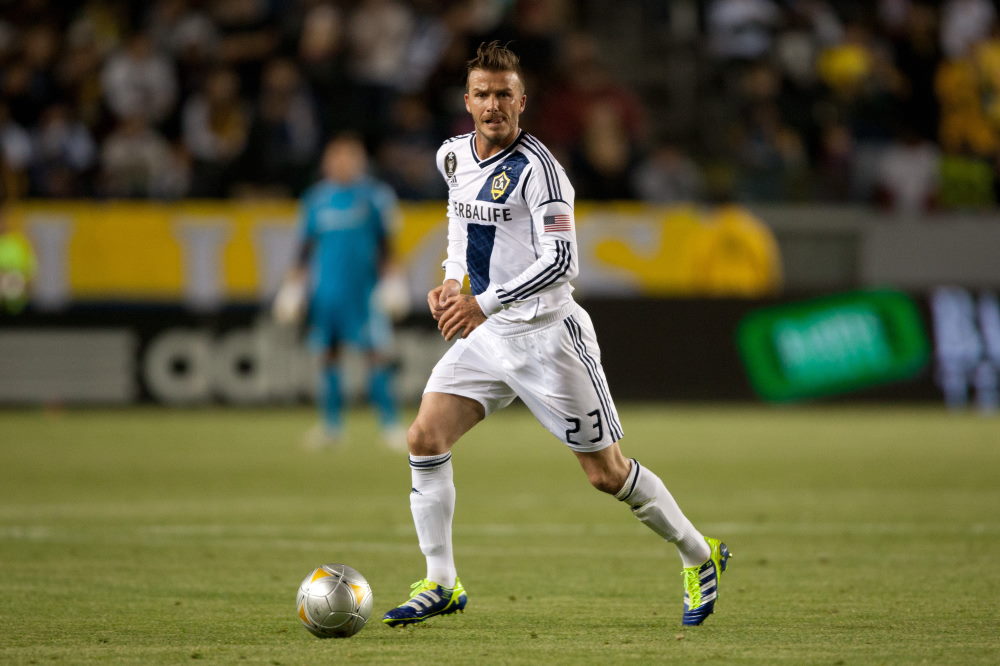 2. David Beckham - Real Madrid to LA Galaxy
A move that no one could see coming and when they did it did not make any sense to anyone, but only David Beckham saw its true potential. Beckham, who was already a great player having played for top clubs in England and Spain, understood the potential of the US fan base and the need to instill a genuine love for football and its culture when he signed for LA Galaxy. Looking at the progress of MLS and David Beckham this move can only be dubbed as a successful and a boss move.


1. Luis Figo - Barcelona to Real Madrid
This has to be the most shocking transfer of all time. There was nothing wrong between Luis Figo and his then club FC Barcelona. It was all possible due to Florentino Perez's masterclass. He made a secret deal with the Barcelona star and signed a contract of compensation if the move did not happen due to any reason except for Luis Figo's rejection to join Real Madrid, for if it happened Luis Figo was liable to pay Florentino for breaking the contract.

Perez who was cementing his place as the most viable President of the most prestigious club left nothing to chance. Luis Figo is hated by the Catalunyans and went on to become a Real Madrid Legend featuring in one of the most iconic Real Madrid teams, known as Los Galacticos.

There is also an interesting documentary on Netflix covering the controversial move, where all parties involved are giving their view of the story.