The incredible goal scoring season of La Liga 2014-2015
The La Liga 2014/2015 season in Spain was the season when it was practically raining goals. Lionel Messi scored 43 goals for his Barcelona but was nowhere near to win the top scorer title as Cristiano Ronaldo scored an incredible 48 goals(!) for his Real Madrid, including eight hat-tricks (including a match with four goals and one with five), while Messi "only" managed to score five hat-tricks.


Ronaldo started off the season a bit more normal with only one goal on the first two matches but then had an incredible period of goal scoring. From matchweek 3 to 15 he scored a total of 24 goals in 13 matches (1.85 goals per match). Ronaldo then had a more humane period with six goals in the 13 consecutive matches, before exploding with five goals in a brutal 9-1 victory at home against Granada in matchweek 29.

During the period that Ronaldo had a bit weaker goal production, Messi steady scored goals in almost every match. This meant that Messi was only one goal behind Ronaldo with four matches to go of La Liga and his scoring stability indicated that he could still become the top scorer of 2014/2015. However, Ronaldo had a magnificent finish as he scored three hat-tricks in the last four matches, including three goals in the 8-0 victory away against Córdoba and a hat-trick in the final 7-3 victory in the Madrid derby against Getafe.

In addition to Ronaldo's 48 goals, he also had 16 assists and Messi had 18 assists during the season.

Messi still the winner in the end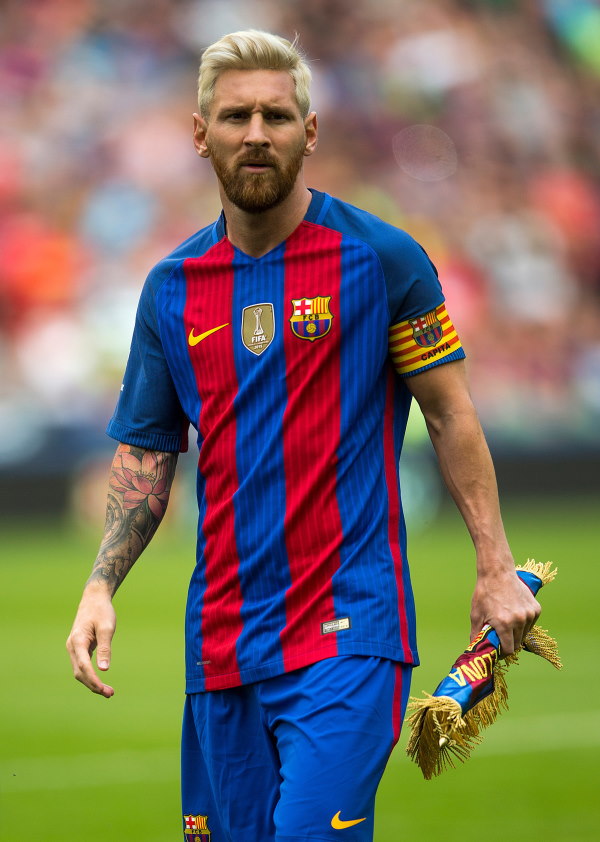 Lionel Messi was not crowned the top scorer but eventually became the winner anyway as Barcelona won La Liga with 94 points, ahead of Real Madrid with 92 points. A big reason for that was that Barcelona also had Neymar and Luis Suarez who carried up the goal production with 22 and 16 goals respectively. Real Madrid's second best scorer Gareth Bale and James Rodriguez "only" managed to score 13 goals each.

Ronaldo's and Messi's hat-tricks
La Liga 2014/2015 had some incredible matches with many goals and it was the big victories season. It was in the matches below that Ronaldo and Messi scored their hat-tricks, which can also be seen as a top pick of some of the biggest wins this season.

Cristiano Ronaldo's hat tricks 2014/2015
3 goals in the 8-2 victory away against Deportivo la Coruña (matchweek 4)
4 goals in the 5-1 victory against Elche (matchweek 5)
3 goals in the 5-0 win against Athletic Bilbao (matchweek 7)
3 goals in the 3-0 victory against Celta Vigo (matchweek 14)
5 goals in the 9-1 victory against Granada (matchweek 29)
3 goals in the 3-2 victory against Sevilla away (matchweek 35)
3 goals in the 4-1 victory against Espanyol away (matchweek 37)
3 goals in the 7-3 victory against Getafe (matchweek 38)
Lionel Messi's hat-tricks 2014/2015
3 goals in the 5-1 victory away against Sevilla away (matchweek 12)
3 goals in the 5-1 victory against Espanyol (matchweek 14)
3 goals in the 4-0 victory against Deportivo la Coruña away (matchweek 19)
3 goals in the 5-0 victory against Levante (matchweek 23)
5 goals in the 6-1 victory against Rayo Vallecano (matchweek 26)
You can see more information and all matches in La Liga season 2014/2015 here.