The five best Manchester United players in the 70s and 80s
While Manchester United is one of the biggest footballs teams in the entire world, the seventies and eighties were not a good time period for them. After their legendary manager Sir Matt Busby retired and before Sir Alex Ferguson's arrival, the club was in massive disarray, failing to win trophies regularly, didn't win the league, and there was even a period where they got relegated.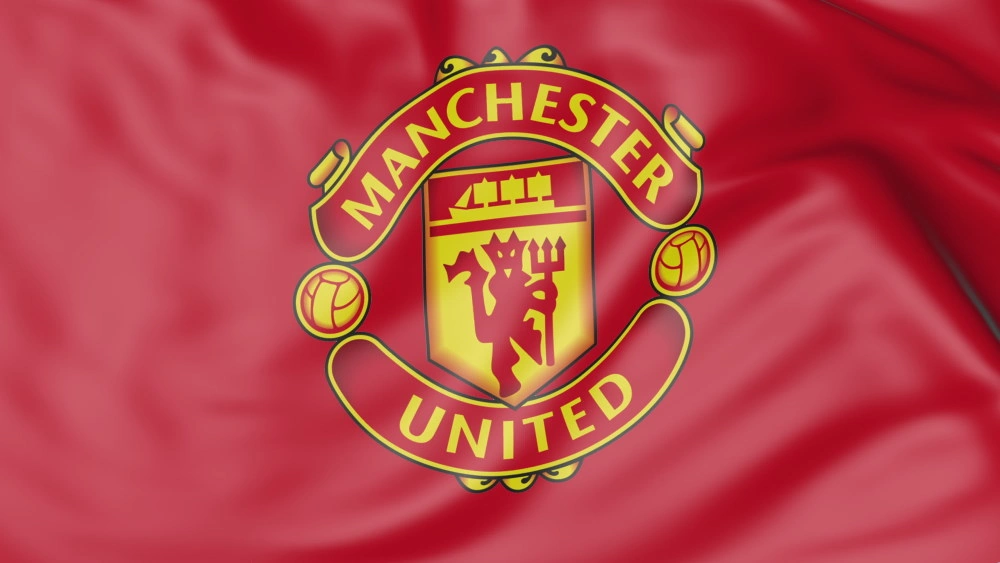 So, it's safe to say that is difficult to pick the best players from this era, although there were some notorious cases that deserve a lot more credit and recognition for what they did at a time where United had a lot of difficulties. So, who were the five best Manchester United players in the seventies and eighties? Let's find out.


5. Frank Stapleton (1981-1987)
Frank Stapleton was an Irish forward that managed to have a lot of distinctions during his time at United. One of the most notorious was the fact that he was signed from Arsenal, the club he started his career in, for 900,000 pounds in 1981, which was a fee determined by a tribunal because both clubs couldn't agree on one, thus becoming a very exceptional case in that regard.

Be that as it may, Stapleton was signed by then-new manager Ron Atkinson, who wanted to have more firepower to challenge for trophies in the short term. Stapleton had proven his worth in the previous decade with Arsenal and added a lot of necessary quality to a United side that had been struggling in recent years.

While is true that the Red Devils didn't win the league during his time at the club, he was a key component for the team winning the 1983 and 1985 editions of the FA Cup, with him scoring in the first final, becoming the first-ever player to score twice in the final with two different clubs (another distinction for the Irishman). Those FA Cup trophies would be much celebrated by United supporters during a very difficult time for the institution and that alone gives Stapleton a place on this list.


4. Steve Coppell (1975-1983)
Every player on this list had the poor luck of playing for United at a time when they were in a very difficult place, which is why some of them are not that known to the general public. A very good example of that is Steve Coppell.

The seventies were probably the worst era for United: they didn't win almost anything and got relegated by losing to Manchester City, so things were at a low point for the Red Devils. However, they managed to sign Steve in 1975 from Tranmere Rovers and he added something that a lot of people wanted: excitement.

He was a very technical and skillful right-winger, capable of dribbling, of moving past players with ease, and was viewed as the classic Manchester United forward that pace to burn. He became a fan favorite and one of the few bright spots of this tormented era for the club.

Coppell was also part of the United team that defeated Liverpool in the 1976/77 FA Cup final, keeping their eternal rivals from winning the treble in the process.


3. Norman Whiteside (1982-1989)
Norman Whiteside was not only one of the most talented players in Manchester United's history but also one of the most tragic. His story is one of what could have been, which only adds to the tragedy of his career.

Regardless, Whiteside was an extremely gifted winger that broke the record of the youngest player to make a debut at Manchester United at just 16 years old in 1982 and later on broke Pele's record as the youngster footballer to play in the World Cup, which he did with Northern Ireland in the 1982 edition in Spain at 17 years old. Simply put, Whiteside was a prodigy.

He went on to have a great start at United but injuries constantly took a massive toll on his career, which kept him from performing regularly at his best. Most people involved with United agree that it was a shame that he had declined so much at such a young age because Sir Alex Ferguson arrived in 1987 and couldn't get the most out of him in his prime years because of the injuries.

Norman Whiteside never fully lived up to his potential because of the injuries, but what he did at United was more than enough to be in third place on this list.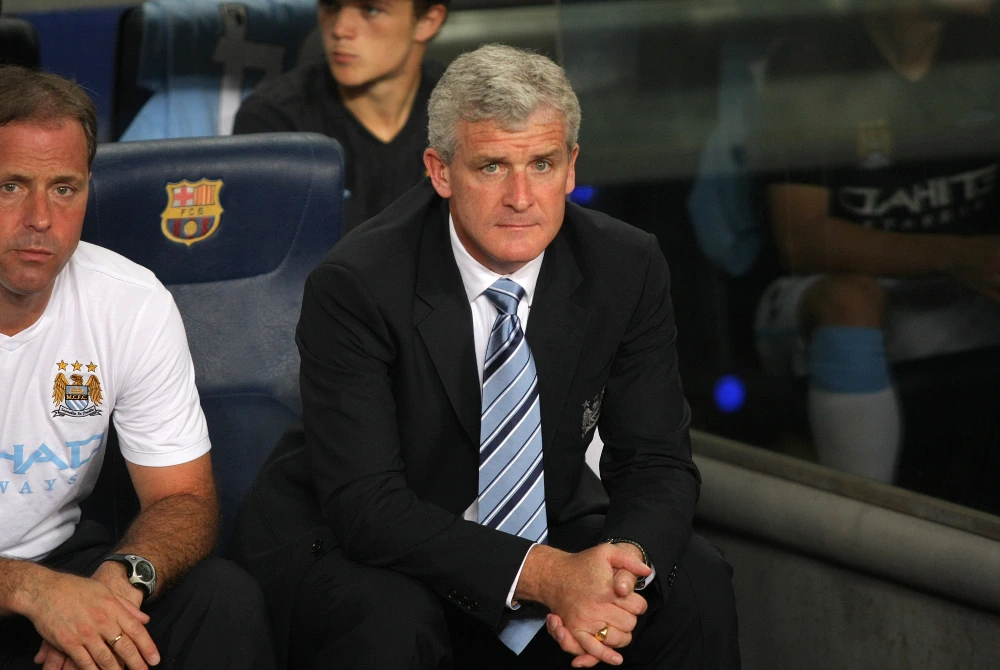 Mark Hughes - coaching nowadays
2. Mark Hughes (1980-1986 and 1988-1995)
Mark Hughes had two stints at United and he was just as good in both, which is why he deserves a place on this list. A very talented striker, he was an academy player that was a big factor in the FA Cup that Ron Atkinson won in the 1984/85 season, which was one of the few trophies that the club won during those difficult years.

He would prove to be one of the best players in the league during this period, pushing United to challenge for the league at some moments, and that earned him a transfer to FC Barcelona in 1986, although he would return two years later, now under Sir Alex Ferguson's tutelage.

Hughes has been widely regarded as one of United's best-ever players during these two decades, so it's not surprising to see him here.


1. Bryan Robson (1981-1994)
There was no doubt that Bryan Robson was going to be the first footballer on this list. His time as a Manchester United player is celebrated by everybody and he is widely regarded as one of the best footballers in the club's history, which is a shame because he couldn't enjoy a lot of success as a Red Devil during his prime years.

Regardless, Robson arrived from West Brom in 1981 at a special request by Ron Atkinson, his former manager there, and he quickly became the club's best player. Even during the institution's worst moments, Robson dominated as a midfielder that could attack, defend, score goals, press, and even create, making him one of the best players in the entire world during the eighties.

He was also a born leader and a top professional, which is why he is respected by every single person that worked with him. And while he eventually won major trophies with United, most of them came during his declining years, but they served as a reward for being so loyal to the club during so many difficult moments.