The candidates to be the top scorer in the Allsvenskan 2022
Last season, Samuel Adegbenro in IFK Norrköping won top scorer title in the Swedish top league Allsvenskan with 17 goals. He has this season left IFK Norrköping for Beijing Guoan (100% that he is leaving but not 100% that he is going to Beijing Guoan) which makes it difficult for him to repeat last year's win. We rank here the players we instead believe can be the number one top scorer in the Allsvenskan 2022.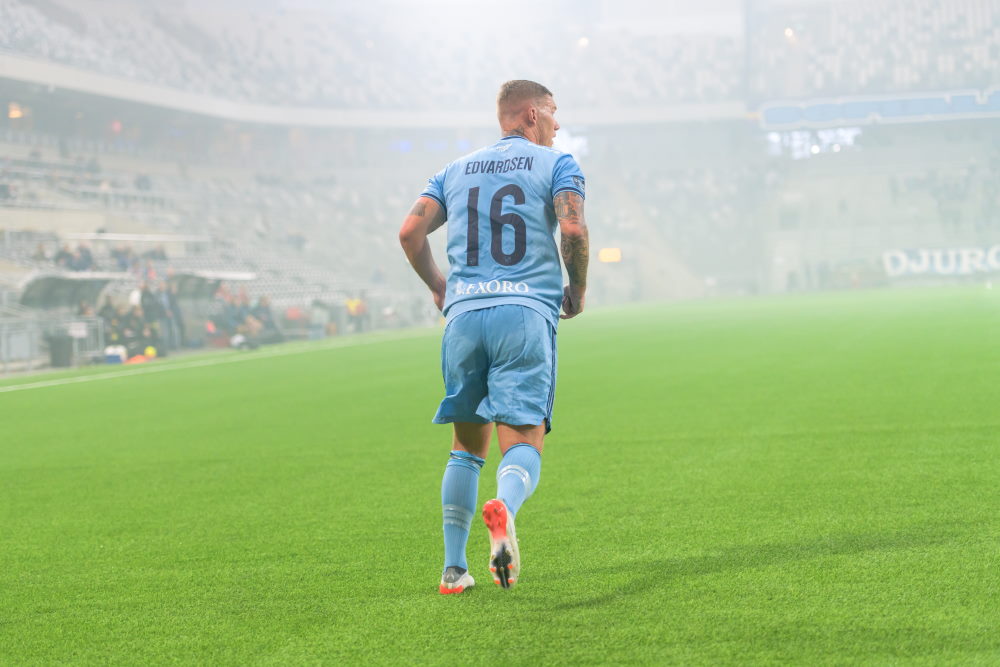 1. Victor Edvardsen, Djurgården
Our favorite to win the top scorer title is Victor Edvardsen, Djurgården. Last season was his first in the Allsvenskan and he then played in the minor club Degerfors but still ended up in shared second place in the top scorer list with 14 scored goals. Now he has one year experience in Allsvenskan and in Djurgården he has much stronger players around him and the team also scores, from time to time, many goals. Edvardsen may very well be the reliable goal scorer Djurgården was missing last season, which can lead to both the title in Allsvenskt for Djurgården as well as a top scorer title for Edvardsen.


2. Isaac Kiese Thelin, Malmö
Isaac Kiese Thelin was a late recruit just before this season for Malmö but probably the piece of the puzzle needed to make Malmö big favorites for the gold again. Although Thelin holds a soaring Allsvenskan class, he is not a notorious goal scorer, however. He is incredibly useful for the team to create goals for the team, but he rarely scores that many goals himself. The lack of competition among quality strikers in Allsvenskan in combination with the fact that he plays in the league's best team still means that we rank him second here. Maybe he will start scoring goals as he is expected to do this season. At least he is in the right environment for that to happen.


3. Nabil Bahoui, AIK
Nabil Bahoui has had a brilliant pre-season and scored lots of goals. Scoring goals is something he can do, he did show that last season when he scored 10 goals despite being a lot injured and missing many matches. Of course, his tendency to be injured will also be the big question mark this season as well. If he stays fit all season, he is guaranteed a candidate to win the title. Something that speaks against him is that AIK very rarely have top scorers in their team. The fact is that they have not had a single top scorer title winner throughout the 2000s.


4. Christoffer Nyman, IFK Norrköping
One who did not have a great season last season was Christoffer Nyman. His team IFK Norrköping felt like a team that could be at the top of Allsvenskan, but neither Nyman nor IFK Norrköping lived up to expectations, despite having the top scorer winner Adegbenro in their team. In the season of 202 Nyman scored 18 goals and won the top scorer title and he has shown good scoring form in the pre-season. Maybe the reduced pressure on IFK Norrköping to be a top team will be to the advantage of both the team and Nyman? In any case, we think he for sure is a candidate for the title.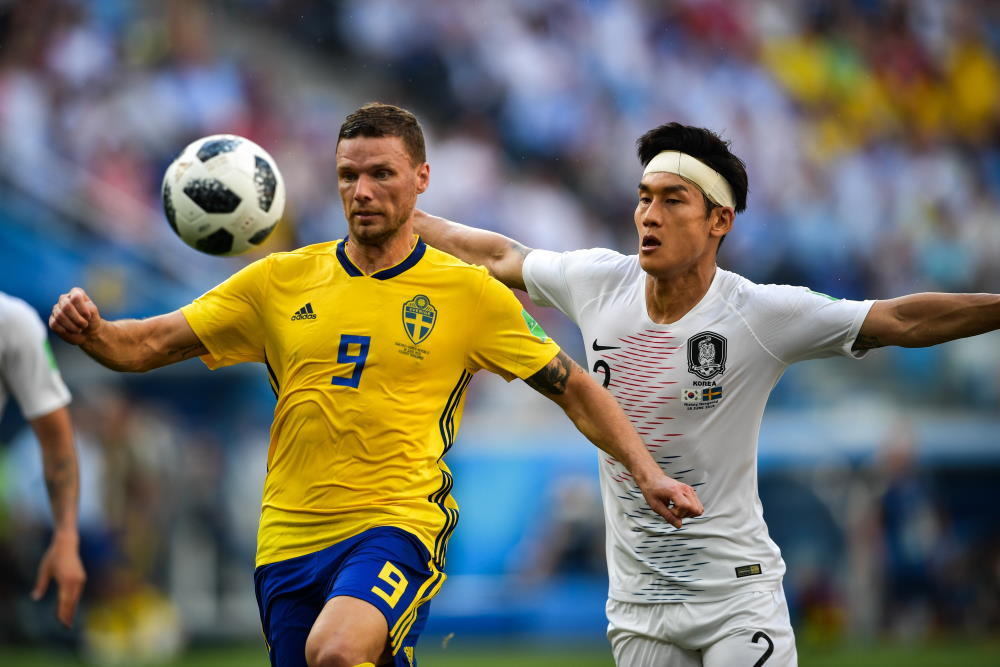 5. Marcus Berg, IFK Görteborg
The Swedish veteran Marcus Berg is of course one of the candidates. There are many who hold him as a one of the favorites and of course he is perhaps the best forward in the league. However, he is starting to get older and he has not exactly made himself known as a clinical goal scorer, especially in the national team where he was almost infamous for missing scoring chances in last few years. Allsvenskan is of course a completely different league and Berg will most likely score 10+ goals, but another thing that speaks against Berg is that IFK Göteborg is a team that has had a hard time performing in recent years, and it is difficult to win the top scorer title in a team that is not among the top teams.


6. Alexander Jeremejeff, Häcken
Alexander Jeremejeff had a rather unsuccessful season last season when he scored 11 goals in his comeback in Häcken. The goal scoring result was disappointing, but so was Häcken who had high expectations on themselves last season. Häcken feels weaker as a team this season, but maybe they can still lift themselves if Jeremejeff can lift himself and increase his number of scored goals.


7. Astrit Seljmani, Hammarby
Expectations for Astrit Seljmani were sky high last season when he came from Varberg where he was second in the top scorer list in Allsvenskan 2020 with 15 goals. However, he only managed to score 5 goals until the last round of Allsvenskan, when he suddenly scored 4 goals in the 5-3 victory against Kalmar, which meant that he ended up with a decent result of 9 goals in total. Maybe he will find his way back to his goal form from 2020 and he would then become a candidate, a lot depends on how his team Hammarby will succeed this season.


8. Per Frick, Elfsborg
Elfsborg has a very interesting team this season and can definitely be a top candidate in the Allsvenskan. Per Frick is a player who has often been involved in the discussions about winning the top scorer title in recent seasons. Last season he scored only 8 goals, which was clearly lower than the fans were hoping for. Elfsborg has many players who can score goals, which means that it is not certain that Frick will be the number one goal scorer in the team even. However, we give him the chance to prove himself again this season and he must therefore be in this list as well.


Players from other teams
There are many skilled strikers in the smaller clubs as well, but it is very difficult to win the top scorer title if you play in a team that is situated in the lower half of the table. Players that you should keep an eye on, who can very well score more than ten goals, include Christian Kouakou in Sirius who scored 12 goals last year and 15 in Superettan 2020 (second tier in Sweden), Anthony van den Hurk in Helsingborg who was second in the top scorer list in the Superettan with 17 goals last season and the now 36-year-old Nikola Djurdjic who despite his age is a good goal scorer and without Victor Edvardsen in the team they will rely on him to score the goals.