Season start in Serie A - the candidates who can win the top scorer title 2023/2024
On Saturday 18:30 it's time for the Italian Serie A to start the 2023/2024 season with matches between Empoli and Verona and Frosinone and Napoli. Napoli won the league in style last season on 90 points, a whopping 16 points ahead of runners-up Lazio. Ahead of last season, it was hardly the expected top duo in the league, but as often in Italy it was a messy season where Juventus were penalized with a 10-point deduction, and neither Inter nor Milan came up to the standard many expected. In the end it was Inter and Milan who got the last two Champions League spots.


Napoli still feels like a strong team
Many thought that Napoli would be a bit torn apart this season, but so far (the transfer window is still open) they have managed to keep their successful offensive duo Victor Osimhen and Khvicha Kvaratskhelia, as well as most of the heroes from last season. The only major player loss is South Korean defender Min-jae Kim, who signed for Bayern Munich. They do however have a great loss in their coach Luciano Spalletti, who was the mastermind behind last season's victory. How important Spalleti was for the team remains to be seen as this season we get to see Napoli under new coach Rudi Garcia. When it comes to new signings, Napoli have not made any spectacular signings.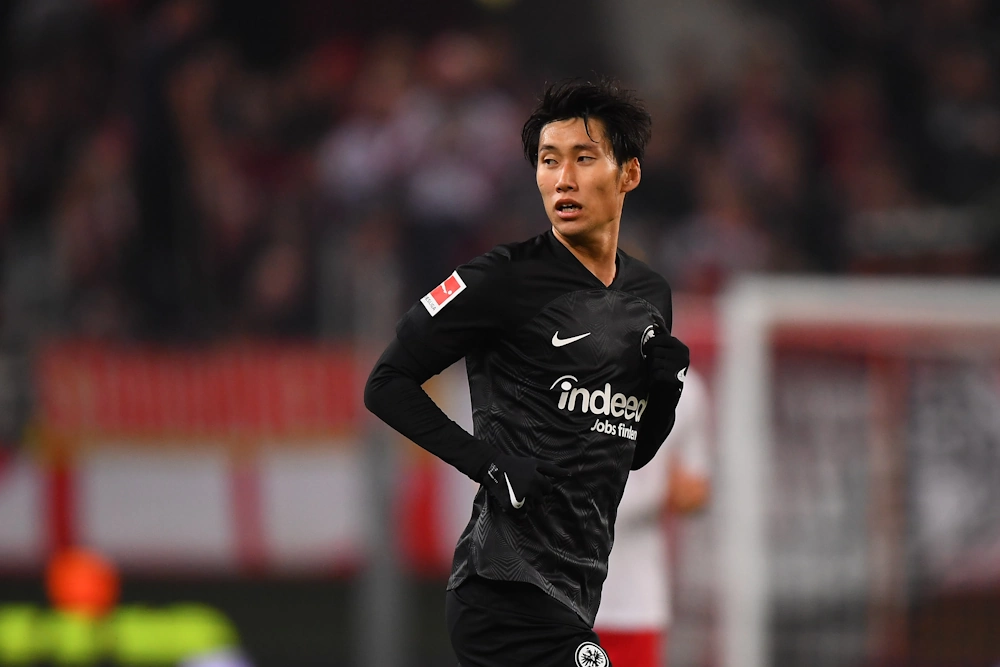 Japanese Daichi Kamada - new in Lazio

Runner-up Lazio has lost its Serbian midfield star Sergej Milinkovic-Savic and has not signed a replacement and will probably find it difficult to repeat their silverware from last season. Unless of course the talented Japanese Daichi Kamada, who was signed from Eintracht Frankfurt on a free transfer, becomes a great success, and can then be seen as SMS's replacement.


Inter favourite to win according to the betting companies
Favourite among the betting companies to win Serie A this season is not Napoli but Inter. This is despite the fact that, among other things, they have lost their first goalkeeper André Onana to Manchester United, important centre back Milan Skriniar, attacking veteran Edin Dzeko and the team's defensive cog Marcelo Brozovic, who chose to expand his fortune in Saudi Arabia. The most important signing they made is Marcus Thuram, who they got on a free transfer from Borussia Mönchengladbach.

Milan has a young team that has been built up over several seasons and should/could be even better this season. The most important "signing" was that they managed to extend the contract of Rafael Leão, but on the other hand they lost Sandro Tonali to Newcastle. They have also lost Brahim Díaz who was on loan at Milan but has now returned to Real Madrid. On the plus side, they have two very interesting signings from Chelsea in Christian Pulisic and Ruben Loftus-Cheek. Other interesting signings are American national team midfielder Yunus Musah, Swiss Noah Okafor and Nigerian Samuel Chukwueze are all interesting young players. In other words, Milan continues to build the team around younger and promising players.

Juventus are, according to many, the main challengers to Inter but are finding it difficult to get their signings right these days. The only new signing worth naming this season is Timothy Weah, son of the only African Ballon d'Or winner ever George Weah. They also have Manuel Locatelli, Moise Kean and Arkadiusz Milik on the plus side, but these players were already at the club on loan last season but are now permanent signings. On the other hand, they have no heavy losses apart from the veterans Ángel Di Maria and Juan Cuadrado. If Juventus avoid points deductions for all their fishy stuff they got going on, then of course Juventus are a contender to win the league title.

Atalanta and Roma are as usual outsiders but hardly any real contenders to win the league in the end, even if they can finish high up. Atalanta have lost the Danish super talent Rasmus Højlund but instead brought in Gianluca Scamacca as a replacement. Roma lost important defender Roger Ibañez to Al-Ahli Saudi but signed a replacement in Evan Ndicka from Eintracht Frankfurt. None of these teams feel either stronger or weaker, but both teams can of course surprise, like Napoli did, as both have very good managers.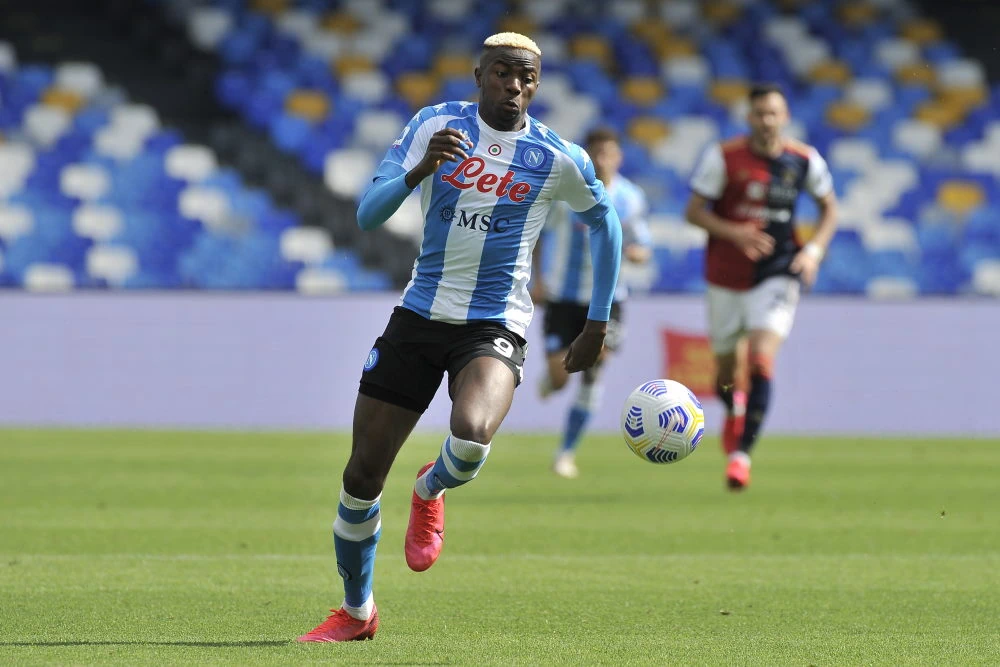 Victor Osimhen - is he the top scorer in Serie A this season again?
Who will win the top scorer title in Serie A in the 2023/2024 season?
Last season's top-scorer winner was Napoli's Victor Osimhen with 26 goals, five more than runner-up Lautaro Martinez, followed by Salernitana's Boulaye Diamed with 16 goals. Here we list and rank the 10 hottest candidates to become the Serie A top scorer the 2023/2024 season.


1. Victor Osimhen, Napoli
The natural favourite to win is of course the reigning top scorer winner Victor Osimhen. The 24-year-old Nigerian had shown an upward trend in the seasons before last but really got everything right last season. In addition to his 26 goals in the league, despite missing six games due to minor injuries, he also scored 5 goals in the Champions League. He is the likely winner this season as well, even if Napoli would have a less fantastic season.


2. Lautaro Martinez, Inter
Inter's Lautaro Martinez finished second in the top scorer list last season, scoring 21 goals. He also scored 21 goals the season before, and 17 the season before that, so he's really proven himself to be a reliable goalscorer in Serie A. We're likely to see 20+ goals again this season, and he's a clear front-runner.


3. Dusan Vlahovic, Juventus
Juventus Dusan Vlahovic had a good start last season with four goals in the first four league games, but he then slowed down and with some minor injuries on top of that it was not a successful season for the Serbian in the end. We only saw 10 league goals from Vlahovic but do consider he is still only 23 years old and if Juventus can have a less chaotic season, the chances are greater that Vlahovic will find his old fine Fiorentina form, and he is then a strong candidate to be a top scorer winner.


4. Ciro Immobile, Lazio
Although Lazio had a brilliant season last season, we got to see "only" 12 goals from Ciro Immobile. He has won the Serie A top scorer title four times in his career, with a record 36 goals in one season, so perhaps age is starting to take its toll on the 33-year-old. We do however believe that Immobile is not close to the end yet and he may very well be able to significantly improve on his 12 goals from last season.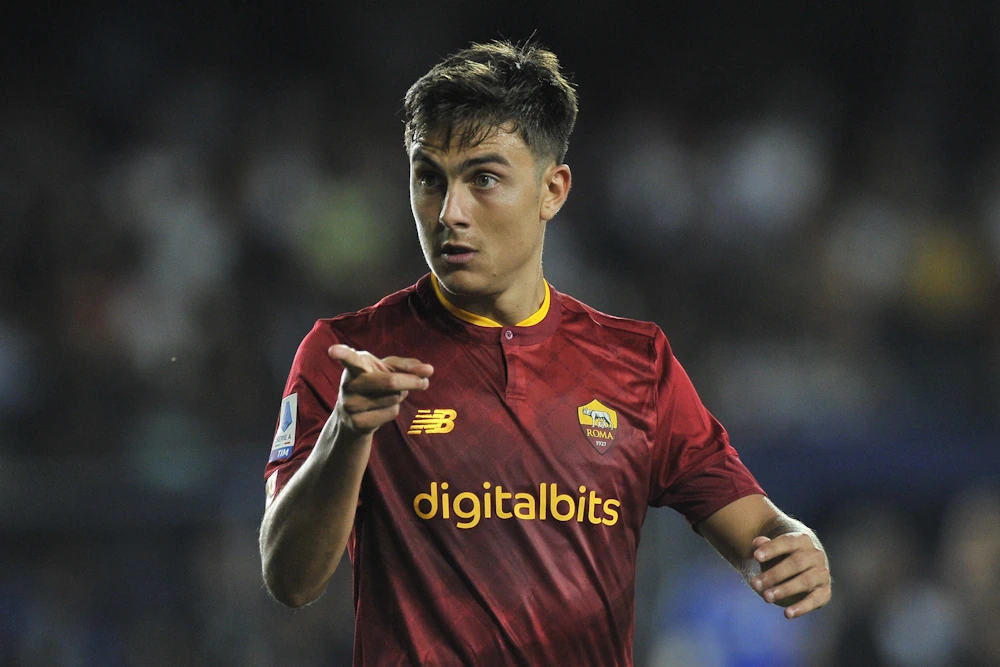 Paulo Dybala - can he challenge for the top scorer title?
5. Paulo Dybala, Roma
There was 12 league goals scored by Paulo Dybala in his first season at Roma. Not a spectacular result, of course, but you must remember that he missed 13 league games due to minor injuries. Roma have a fundamentally good team, and also one of the best coaches in the world in José Morinho. If they managed to have a good season, Dybala can score a lot of goals, maybe even enough to win.


6. Rafael Leão, Milan
Rafael Leão is a player with wonderful drive and technique and can eventually become one of the world's best (active) players. However, he is primarily a winger and not a straight-out striker, and is therefore not a safe bet when it comes to goalscoring as he often assists instead of scoring. However, he did score 15 league goals last season and it feels like the 24-year-old Portuguese still has a lot of development left in him and can therefore certainly improve his goal tally further this coming season.


7. Olivier Giroud, Milan
If Rafael Leão is not a straight-out striker, his teammate Olivier Giroud is the complete opposite. It should of course be remembered that Giroud turns 37 at the end of September, but as the ability to position himself in the penalty area as his greatest strength (usually the most underestimated ability of a striker) rather than speed, we are guaranteed to see many goals from the Frenchman once again. He scored 13 league goals last season, a number that can be increased this season.


8. Gianluca Scamacca, Atalanta
Atalanta actually have a lot of potent strikers such as Duvan Zapata, Ademola Lookman and Luis Muriel but we choose the new signing Gianluca Scamacca as Atalanta's best candidate to become top scorer. Scamacca did not have a successful time at West Ham last season but was steaming hot when he played for Sassuolo the season before that, scoring 16 league goals back then. The Italian league probably suits him better, and when he now gets to play in a top team (relatively anyway) he could have a great season.


9. Boulaye Dia, Salernitana
Senegalese Boulaye Dia was on loan from Villareal to Salernitana last season and he was brilliant. 16 goals in a team that finished 15th is a very impressive result, scoring 33% of the team's league goals. In the 2020/2021 season he scored 14 goals for Reims in Ligue 1, so it probably wasn't a one-off stroke of luck he had last season. When you play in a team in the bottom half it is next to impossible to win the top scorer title, but he can certainly finish high int the top scorer list.


10. M'Bala Nzola, Fiorentina
Fiorentina is a team that often finishes in the top half of Serie A and is thus a team that could have a top scorer in the team. M'Bala Nzola from Angola scored 13 goals for Spezia last season, a team that were eventually relegated from Serie A, and is now new to Fiorentina this season. Nzola turns 27 on Friday, which is often considered the prime age for a striker, and as he is now at a better club, he can certainly increase his 13 goals from last season considerably. That is if he now gets his chances to play of course, being new to the team.