Remembering Michael Ballack, the man in the silver mountain
If there is a trend in German football over the years, it is the constant of a great, commanding midfielder in every decade. Since the days of Karl-Heinz Rummenigge in the 70s and Lothar Matthäus in the 80s, Germany has produced the kind of well-rounded midfielders that can thrive in a lot of different situations during a football game.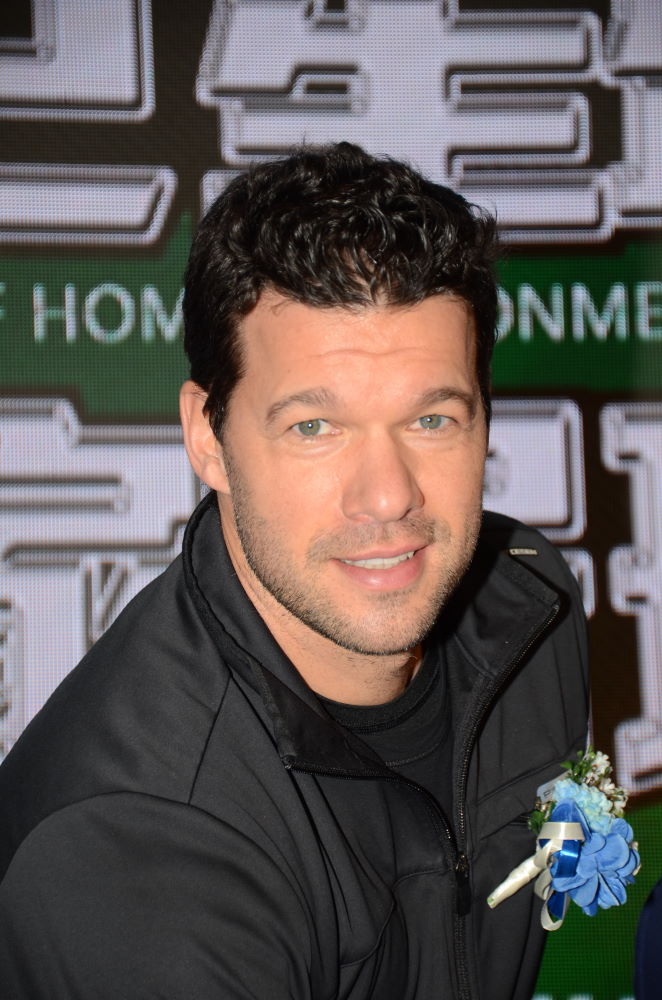 And Michael Ballack is definitely one of the standout examples in that particular regard. A strong, capable and complete midfielder in his own regard, Ballack achieved a lot in the world of football, but also had to deal with a lot of crushing defeats and adversity.

This is the story of Michael Ballack, the man in the silver mountain.


The early days
Michael Ballack started to play at academy level in the early 90s and started to make a name for himself due to his great qualities and especially because of his ability to shoot with both feet, which quickly became one of his defining traits as a player. He had his professional debut at age 15 with Chemnitzer FC in 1995, surprising his own supporters in the second division of German football, 2.Bundesliga.

He had two very decent seasons at Chemnitzer, earning the nickname of "Little Kaiser" in reference to the great Franz "Der Kaiser" Beckenbauer, and was signed by FC Kaiserslautern, who just got promoted in 1997 to the Bundesliga by notorious manager Otto Rehhagel. And while Ballack didn't play a very prominent role, he was part of the team that managed to be the first in history to win the Bundesliga after just getting promoted to the top tier division of German football.

The 1998/99 was where he started to thrive and show the kind of commanding, imposing presence that would define his career, which quickly made him one of the most sought-after young talents in German football and that resulted in Bayer Leverkusen signing in 1999.


At Bayer Leverkusen
If there is a word to describe Ballack's time at Leverkusen is "frustrating". While he was definitely successful at the club, the reality is that he had to deal with a lot of crushing obstacles and this is where his time at the silver mountain began.

It was during his first season at the club that Leverkusen managed to challenge for the Bundesliga title and only needed a draw against a small team known as SpVgg Unterhaching to clinch the league, but they ended up losing 2-0 with a Ballack own goal included and Bayern Munich, who were competing for the title, won their game, thus ending Leverkusen's ambitions in a very painful manner.

The way that title charge ended was a tough pill to swallow, although Ballack and Leverkusen would get back on track and the 2001/02 season has gone down in history as one of the finest in the club's history... and one of the most heartbreaking.

By the end of that season, Leverkusen were in the Pokal final, within three games of winning the Bundesliga against Borussia Dortmund and in the Champions League final against Real Madrid - they lost all three. In a team that featured the likes of Dimitar Berbatov, Lucio or Ze Roberto, Ballack was definitely the one hit the hardest as he also lost the 2002 World Cup final against Brazil that year (even though he couldn't play the final due to being suspended), only putting insult to the injury.

Finishing as a runner-up was becoming a running theme in the German's midfielder career and while he signed for German giants Bayern Munich in 2002 and won three Bundesliga titles and three Pokal cups in four years, he still had a lot of pain to deal with, but now he knew what it was like to play for a big club and thrive in one.

Despite of all the heartache and finishing third in the 2006 World Cup held in his home country, Ballack ran down his contract with Bayern that year as one of the finest midfielders in the world and there were a lot of big clubs interested in his signing, but it was the Premier League who would wonder at his talent.


Chelsea and the Premier League
Ballack joined Jose Mourinho's great first Chelsea side in 2006, who at the time were the Premier League champions, and he was a great success there in terms of individual performances and trophies won, even to the point of holding the record of being the player with less defeats in more than one hundred Premier League games: just 10 in 105 games.

While things were going well for him in terms of individual performances, the 2007/08 would prove to be another silver nightmare as Chelsea ended up as runner-ups in the Premier League, League Cup and UEFA Champions League, plus losing that year's Euros with his national team against the now-legendary Spain team.

The German midfielder played from 2006 to 2010 at Stamford Bridge, winning everything there was to win in England and becoming a fan-favorite, which highlighted how, despite the severe obstacles he had to endure, Ballack was always one of the most reliable players of his generation.


Back at Leverkusen and end of his career
He decided to go back to Leverkusen in 2010 as a free agent and injuries definitely took a toll on him during those latter years after so many seasons of consistency in his career. Far from a perfect ending, he never was able to show newer generations of Leverkusen fans what he was all about in his last two seasons of professional football, but he still managed to play more than forty games in those two injury-riddled years.

Michael Ballack retired in 2012, but his legacy as one of the finest midfielders of his time still remains. He is one of those players that has had to deal with a lot of defeats and a lot of lost trophies over the years, but he always gave his all and managed to gain his supporters' appreciation and respect wherever he went, which goes to show the kind of player he was.

He might be the man in the silver mountain, but he was also one heck of a player.