Remembering Fabio Capello's AS Roma side
AS Roma is a very interesting case in the world of football. Despite being a competitive side in the capital of one of the most important nations when it comes to this sport, the reality is that Roma have never been a fully dominant team in Italy or in Europe as a whole. They don't have a lot of trophies, and while they have been competitive in many different occasions, they have often struggled to make it to the finishing line.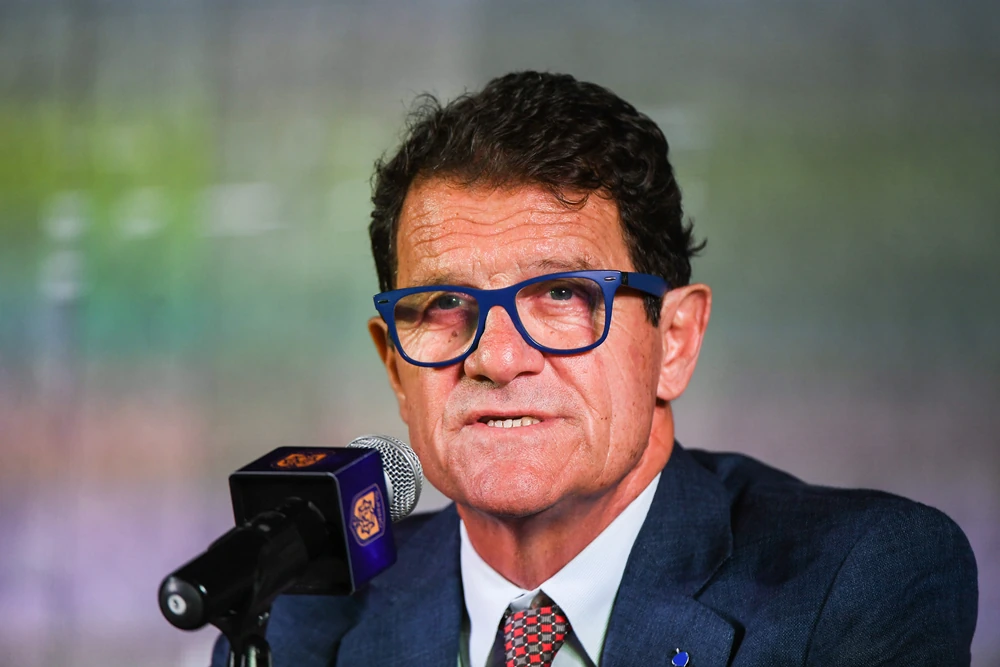 Fabio Capello

However, there is a very bright spot in the club's history: 2001. And there is a name that is strongly attached to that year for Roma supporters: Fabio Capello.

The Italian manager made a name for himself in the early nineties by leading AC Milan to great success in Serie A and Europe and continued his great run of success with Real Madrid in the 1996/97 season. But once he came back to Milan, his second spell proved to be quite disappointing, ending up in 10th place, and failing to end the season as he was sacked midway.


His time as a pundit
It was 1998, and it would have been logical for Capello to take a new job as a manager, but he decided to work as a highly-regarded football pundit, and received a lot of positive reviews. It was also during this time period that he took time to watch a lot of football, to analyze it and to modernize his tactics to what was modern during this period.

Now revitalized and with a fresh outlook of the game, Capello decided to stay in Italy and in 1999 he picked a job that was a bit unconventional when you consider his CV in the elite of football: AS Roma.

As mentioned earlier in this article, AS Roma were not a big club and were not enjoying a lot of success, which is why that it seemed like a weird union, but Capello saw potential in this squad and made a couple of decisions that played a huge role in their legendary Scudetto victory in 2001. One of the biggest decisions was the role he gave to their most important talent, Francesco Totti.


Capello got the best out of Totti
It's easy to look back on Totti's career and view him as this incredible player that was important for Roma, but the reality is that the 90s saw a version of Francesco that wasn't fully established. He had his issues with Argentinian manager Carlos Bianchi, who almost sold him to Sampdoria, and the predecessor to Capello, Zdenek Zeman, had him playing on the wings, which was obviously not suited to Totti's strengths.

Capello made the decision of switching the formation to a 3-4-1-2, and this included putting Totti behind the two strikers as a classic number ten. This central role gave Francesco the freedom to roam, to create, and to be the world class player he was meant to be.

The Italian manager also opted to discard the wingers from his system as his two wing-backs, Cafu and Vincent Candela, were very capable going forward. In return, this tactical setup helped him to have two strikers, thus making for a much more potent output in terms of offensive play.

The 1999/00 season they finished in 6th place, and while that wasn't very exciting, the signs of a strong team were already there. One thing Capello chose to do was to add more quality to the defense and in came former Boca Juniors center-back Walter Samuel and the Frenchman Jonathan Zebina, who quickly became key cogs in the Roma machinery.


Gabriel Batistuta arrives to the club
Vincenzo Montella was an intelligent poacher that had proven his worth in Capello's first season as one of his strikers, but the latter knew there was room for improvement. And Capello decided to go big: Gabriel Omar Batistuta.

The now legendary Argentinian striker had become a Serie A star with his excellent seasons at Fiorentina, and after years of giving his all for the Viola faithful, he wanted a new challenge to finally win a Scudetto. He opted for Roma and this proved to be a smart decision as Batistuta became a catalyst of great things for the institution.

The combination of Totti, Montella and Batistuta has become the stuff of legends in Roma, and their link-up play, deadly finishing, and capacity of being in the right place at the right time was exactly what the club was lacking for so many years. Roma has enjoyed lots of great attacking fronts over the years, but this trio is always going to hold a special place in the supporters' hearts as they were the ones that brought a Serie A title to the capital.

One of the key elements that proved to be fundamental in Roma's success that year was consistency, and this is something where Capello deserves a lot of credit. This is a club that has a major issue of falling short when it matters the most, and, yet, the Italian manager achieved what many of his predecessors couldn't, and bestowed them with the kind of resilience that was necessary to win.

Capello's teams are never the most entertaining or the most fashionable, but they are always rock solid and reliable, which fitted quite well with what Serie A was at the time. The balance that Brazilian midfielder Emerson, recently signed from German team Bayer Leverkusen, was also a key factor as he provided a lot of cover for the defense and he was a master at retrieving the ball.

This was a very capable side that shined the most during the 2000/01 with that memorable Scudetto victory. Totti, Capello, Cafu, Batistuta, Montella, Emerson and many more are going to live forever in the minds and hearts of Roma supporters that finally managed to see their favorite club winning such a coveted trophy.

That was Fabio Capello's AS Roma.