Messi Exits Barca As It's Greatest Ever
Through the years we have seen players show loyalty to their clubs in times just for the love of their fans and their childhood dreams. Many great players could have had a much glorious career in terms of trophies and personal awards if they had thought otherwise.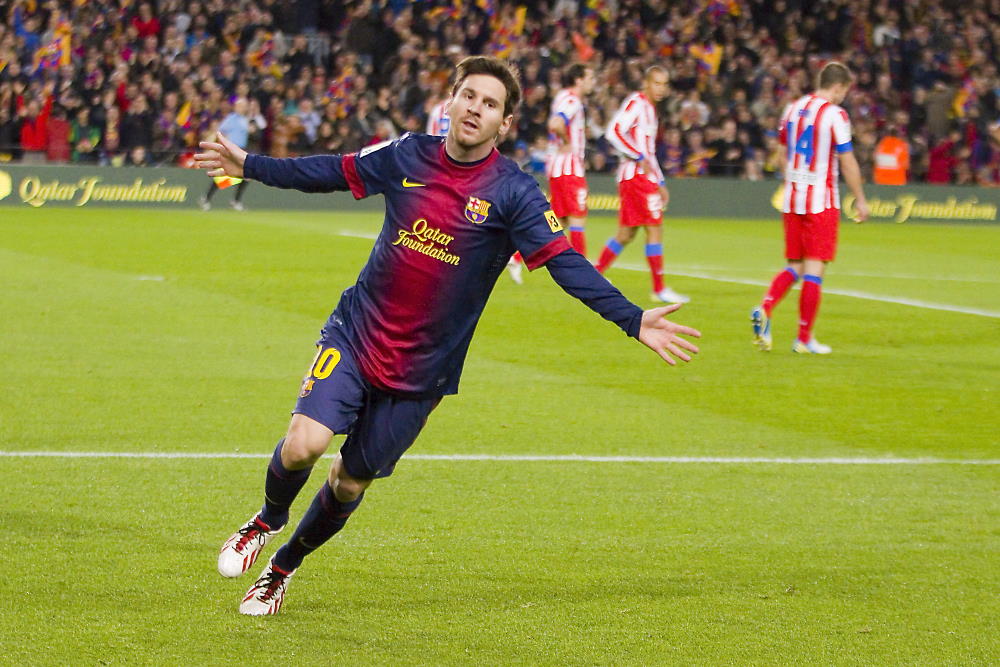 The likes of Francesco Totti, John Terry, Steven Gerrard, and many others have joined this prestigious list, but none of them could achieve what Lionel Messi has by playing for Barcelona, established and decorated their history to become a football giant in modern football, in reality.

The young Argentine's first-team footballing career at Barcelona started off playing under Ronaldinho's wing. Many credit Ronaldinho for his ultimate success, but what he had done was just polish the already built-in talent that set him off to create the legacy Messi was destined for.

From that famous header in the Champions League Final against Manchester United to the heart-piercing last-minute finish against Real Madrid in the recent seasons and a couple of remarkable trebles under his belt, scoring 91 goals in one of the seasons, displayed his supremacy over the last decade, which remains unshakeable.

He has been the difference-maker at Barcelona for years, and no name stands to his greatness at the club. His godly skills and bad memories he created against even the top defenders and teams, gave him psychological supremacy over his opponents whether his name was mentioned in the starting line-up or seen to be subbed in from the match.

A statement from Simeone, Atletico Madrid Coach, where he claimed to have not celebrated the goal his team had just scored as he could see Messi warming up at the sidelines, raving to get on the field, such was the impact of the GOAT on not just the players but rival coaches morales as well.

Leo has sparked joy, courage, and a winning attitude in Barcelona's locker room and stands through his majestic dribbles and outrageous goals consistently since he set his foot in the stadium in Barcelona's jersey. His dedication and brilliance at Barcelona have placed the club in the limelight for years to come if only they can sustain it without their Greatest Ever.

The legend "LEO MESSI" has been nothing short of a messiah for Blaugranas and their fans, the man responsible for putting them toe-to-toe against their arch-rivals Real-Madrid in League and Domestic Cup competitions, with record La-Liga League wins in the last decade.

Call it a curse or just corrupt management, Barcelona's back-office corruption, bad decisions, and mismanagement have led them to the stage where they cannot legally comply to sign their homegrown legend that had turned their gloomy days into glorious years.

In the 2-man race with Cristiano Ronaldo of being the GOAT (Greatest Of All Time) in the football world, Messi is a heartthrob of millions of die-hard fans who now suffer at the hand of the cruel system and financial constraints placed on La Liga.

A big shock for the fans for sure, and what no one actually thought would happen is for real this time - Lionel Messi is now a Paris Saint-Germain player and not a Barcelona player anymore. No one can do anything to correct this as Lionel Messi has already left. Recalling his illustrious career at Barcelona, this little Argentine has performed impossible moves and has ousted magic whenever he stepped up on the field.

Nothing can be done to turn back time though, as the arrow leaves the bow for the first time in its career, it might just be a blessing in disguise, to prove his greatness to whatever critics he has left, and ascend as the world's most glorious football player, but this time not in the Blaugrana color.

Farewell To Barcelona's Greatest Ever, Lionel Messi.