How Antonio Conte brought Juventus back to dominance
The beautiful thing about football is the fact that there are a lot of ups and downs. Even the best football clubs in the world, the ones that have won the most trophies and the ones that have the richest history, have never been consistently dominating their respective countries at all times. It's impossible.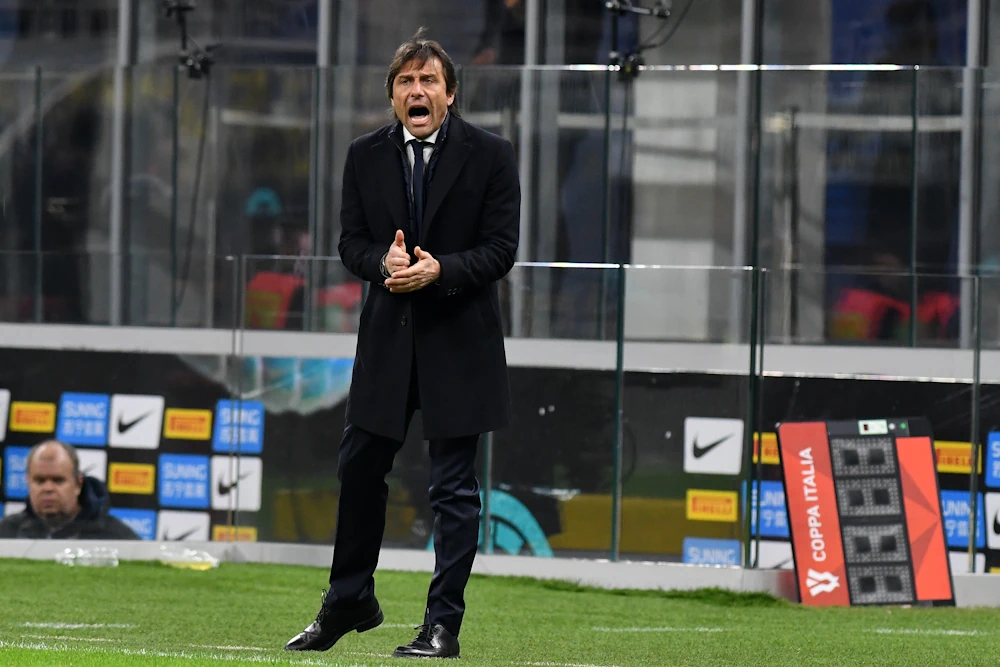 Antonio Conte

Therefore, whenever a big club is struggling and manages to return to the peak of their levels, challenging for and winning trophies, there is an air of normalcy. That things are going back to normal. That is precisely what happened with Juventus in the 2011/12 under the reign of newly appointed manager and club legend Antonio Conte.

In this article we are going to talk about Juventus' return to Serie A dominance, the decisions that Conte made that pushed them in that direction and the aftermath of his time there, so let's begin.


Context
It is often easy to forget how much Juventus struggled in the late 2000s. The Old Lady was relegated to Serie B in 2006 after the Calciopoli scandal that summer, and while they managed to get back to top flight football in just one year, something was missing. They were no longer as dominant and some of their best players, such as Alessandro Del Piero, Pavel Nedved and Mauro Camoranesi, were starting to decline due to age.

The seasons after their return to Serie A were nothing to write home about. While they managed to go back to Champions League football, they were underwhelming, and were not able to compete in Serie A with Inter Milan. The 2009/10 was a particular rock bottom moment when they were kicked out of the UEFA Europa League semifinals by underdogs Fulham.

Now, in the summer of 2011, the club finally announced that their new stadium, the aptly titled Juventus Stadium (nowadays called Allianz Stadium), was going to be open for the matches and also announced their new manager, Antonio Conte. He was a club legend as a footballer, a tough midfielder that thrived in Lippi's two stints as a manager and a strong character that could help motivate this new generation of players.

However, Conte didn't have much of a CV as a manager, with mostly standing out during his periods with Bari, Siena and Atalanta, and the latter ended with him not getting along with the people at the club and the supporters. It didn't seem that Conte was going to be the man to get them back on top.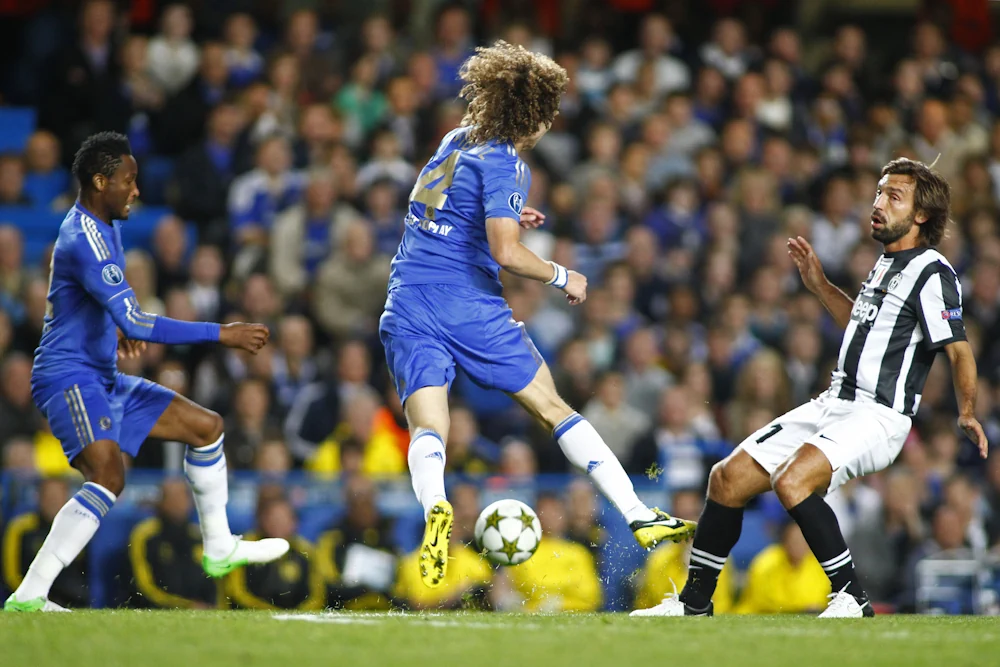 One of Juventus signings Andrea Pirlo - here in a UCL match against Chelsea
The changes
Conte received a lot of praises in Bari and Siena for playing a high-pressing 4-2-4 formation, relying a lot of the fitness job in did during his grueling training sessions to make sure that his players were in top notch condition. However, in the summer of 2011, after Juve signed Andrea Pirlo, Arturo Vidal, Stephan Lichsteiner and Mirko Vucinic, he decided to opt for a different approach.

He noticed that a young Arturo Vidal, while very talented, wasn't suited to the demands of a central midfielder in a 4-2-4, so the manager decided to go with a 4-3-3 for the first couple of weeks in the league. And it worked! The club went on a winning spree and they were slowly becoming favorites for the title.

However, the main realization came when they drew 3-3 against a very strong Napoli side, featuring the likes of Edinson Cavani and Marek Hamsik at the peak of their powers, as Conte chose to play with a 3-5-2 formation. This is where a lot of Juve's modern history changed forever.

The 3-5-2 allowed the Italian manager to play the now-iconic Giorgio Chiellini, Leonardo Bonucci, and Andrea Barzagli back-three, while supporting Pirlo with Vidal and Claudio Marchisio, thus allowing the veteran midfielder the freedom to make a massive impact.

Conte's willingness to support Pirlo was a major decision as well. The Italian maestro had been world class for years at AC Milan, but they let him go as a free agent that summer and Juve capitalized on this, allowing the player the setup he needed to lead them to a Serie A title and winning a Player of the Year Award. It can be argued that Conte helped Pirlo's profile a lot as he gained a lot more media attention than ever before.


Conclusion
Antonio Conte would go on to win three Serie A titles in the three seasons he spent at Juve, and while they were all great achievements, there is no denying that the first one was the most important. This was the one where Juve came back to the fold as one of Italy's giants and won a trophy once again, cementing their place as one of Europe's elite.

There were a lot of decisions that would end up having a lot of impact in the club for many years. The 3-5-2 would become a staple of the club, even after Conte's departure, players such as Vidal and Pirlo became icons of the Old Lady during their time there, the Chiellini, Bonucci and Barzagli backline is now part of the club's history, and it all began with the decisions Antonio Conte made during this time period.

This is something worth taking into account because a lot of the elements that played a big role with Allegri's success started here, although the latter pushed the club a lot higher in the cup competitions and in Europe, which have always been Conte's biggest weakness. Regardless, it has to be said that this time period were both phenomenal for the club and the coach since both parties benefitted greatly from this success, gaining a degree of stability that Juve didn't have for years.

This is how Antonio Conte changed Juventus.