Here is the top scorer of the European Championships 2021!
Tomorrow, the European Championship 2020 (now 2021) in football finally starts and it is undeniably a long-awaited championship in these times! That UEFA has insisted that the championship should be played with spectators and all over Europe - forcing players, journalists and fans to fly back and forth still feels like a sick idea - but money rules, as they say. We can only hope that the European Championships will be about football and not which teams have COVID-19 in the squad and not or getting virus outbreaks due to all the traveling and spectators.

Predicting which team who will be the winner of the European Championship is very difficult - there are lots of candidates but France, England and Belgium are the favorites, closely followed by Germany and Spain and also Holland is ranked highly by many. So what about the Champions from 2016, Portugal then? They are definitely a candidate but among the betting companies they are ranked behind (or at best alongside) the said team. With players like Cristiano Ronaldo, Bruno Fernandes, Diogo Jota, Bernardo Silva, just to name a few, we do have a feeling that Portugal may be underestimated though. A murderous group together with France and Germany will of course affect, but if only Portugal can qualify for the next round, they will probably be a strong candidate again this year.

But in this article, we will instead talk about the candidates to become the tournament top scorer.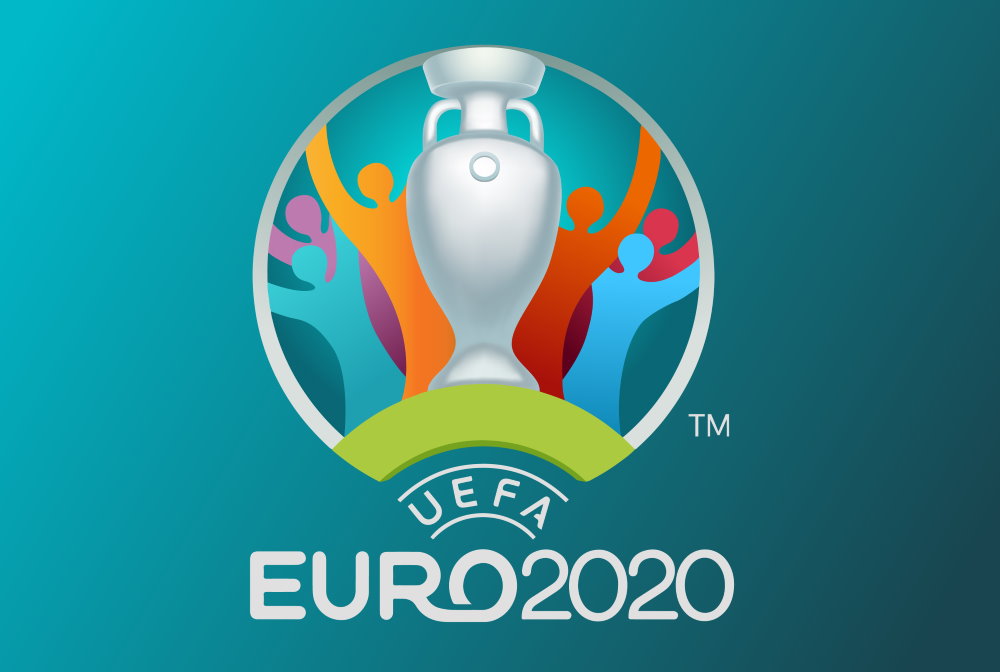 The top scorer favorites
As a rule, the team the player plays in must reach at least the semifinals to have a chance at the top scorer title. There are of course exceptions, such as the 1994 World Cup when Oleg Salenko scored five goals in the match against Cameroon and became the top scorer together with Hristo Stoichkov, despite Russia not even moving on from the group stage. Because of this, we find the favorites primarily playing in the favorite teams and here we list the most likely candidates. Keep in mind that even the four best third placed teams in each group will qualify so even teams in tough groups as one of the top third placed teams.


Harry Kane, England
Many expect England to go far, especially considering that they are playing in a fairly easy group. Harry Kane, who is England's top striker, must therefore be considered one of the biggest favorites for the top scorer title. He is also the normal penalty taker and England usually score many goals, especially at the beginning of tournaments.

Harry Kane is in great shape and won the top scorer title in the Premier League with 23 scored goals, and he also was the best scorer in the World Cup three years ago with 6 goals scored.


Romelu Lukaku, Belgium
Many consider Belgium to be favorites to win the European Championships. A big reason for this is that they play in a very weak group (Finland, Russia and Denmark), and this is also one of the reasons why Belgium's great goal scorer Romelu Lukaku is considered one of the best scorers favorite.

Lukaku has shown good form all season in Inter and he feels like a more reliable goal scorer than ever before. Belgium will probably score many goals in the group stage, which of course speaks for Lukaku, but at the same time the goal scoring is usually shared fraternally in the Belgium team, so it is difficult to predict how many goals will be scored by Lukaku.


The French strikers
France should go far way with the players they have but there is actually a big risk that they will not make it further from the group stage as they have to keep both the champions Portugal and Germany behind them. But if they go further (which is likely), Kylian Mbappe should be a strong candidate to score many goals, but of course also the last European Championship's top scorer Antoine Griezmann.

However, there are more risks than the aforementioned reason (that they may not even qualify for the next round) that might prevent any of these players from winning top scorer title. Because of the tough opposition in the group stage, there is a risk that the team will not score as many goals here. In addition, Mbappe and Griezmann can "steal" goals from each other, and the team also have players like Karim Benzema (maybe he is also a candidate?), who is also of course eager to score goals.


Other candidates
All the mentioned players are fantastic goal scorers and are worthy favorites. However, one must not forget Europe's two top scorers over the last 10 years, Cristiano Ronaldo and Robert Lewandowski. Both these players are considered outsiders here though because many believe that their team might not advance from the group stage. If they do though, it is very likely that it is because these two players are scoring some goals.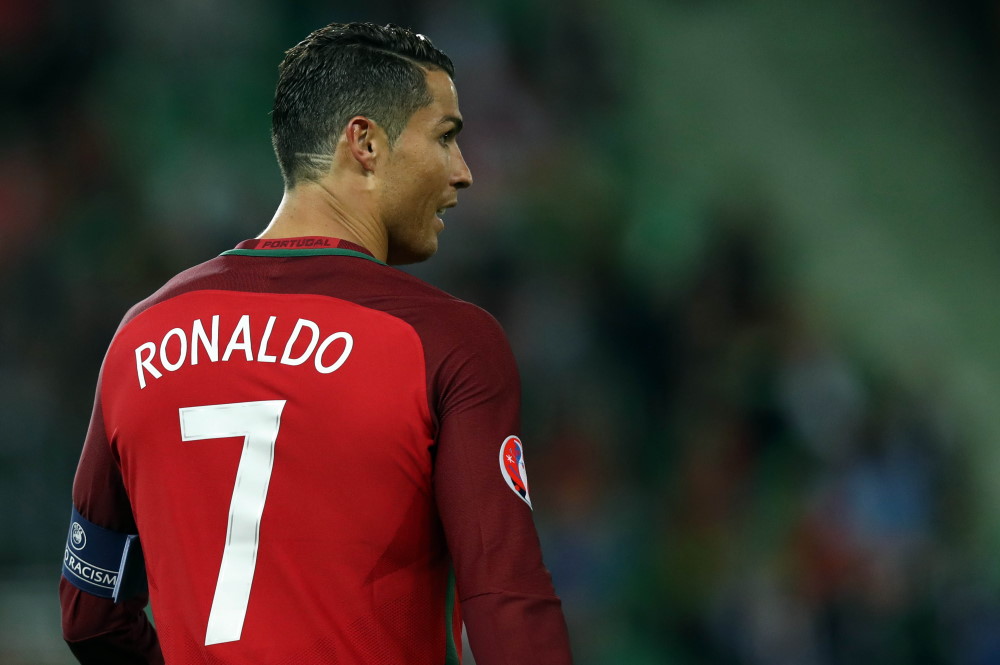 Cristiano Ronaldo, Portugal
Ronaldo usually rise to the occasion in the big matches and he is also probably really eager to win this European Championship as well. The reason is that he got injured in the final 2016 and thus missed to out on being on the field when Portugal became champions five years ago. This may be his last chance to do this considering his age, in addition to being peppered to the max, he is also a rock-solid penalty shooter and often scores some beautiful free kick goals, which guarantees many goals.


Robert Lewandowski, Poland
Robert Lewandowski set a Bundesliga goal record with 41 goals scored this season and also won the Golden Shoe in superior style. The 32-year-old is in the shape of his life and had he played in a better team than Poland, he would have been guaranteed to be the best goal scorer candidate number one in this European Championship. However, it should be remembered that Poland has a decently easy group and is expected to move on to the next stage so he for sure is a candidate.


Some wild cards not to be forogtten
It would feel like a big surprise if none of the above players becomes the top scorer, but there is certainly other candidates.

If you look at different teams, it feels like Italy should be able to move on easily, and Italy being Italy, they can very well win the whole tournament even though the team does not feel strong enough. If they do go far though, Ciro Immobile is probably the player that carries Italy forward. He is not a spectacular player but is the very definition of a reliable goal scorer. The three-time top scorer winner in Serie A was "only" fifth in the top scorer list this season, but he did score 20 goals which is not that bad really.

Many hold Holland high and they undeniably seem to have the national team in order again after a few lean years. In the qualifiers they were strong and even though they do not have any superstars such as Ruud van Nistelrooy or Wesley Sneijder this time, they do have many talented players and a well-functioning team. Their best offensive player is Memphis Depay who has become better and better in Lyon for every season since he left Manchester United. His 20 goals in Ligue 1 this season is his best season in terms of goal scoring since his time at PSV Eindhoven in 2014/2015, when he was the top scorer of Eredivisie. If Holland is to succeed, it is probably Depay who will do it offensively, but the question is whether he can score enough goals to be tournament top scorer.

Germany escapes the favorite pressure this championship and maybe it can be to their advantage. If they go far, there are some candidates to score many goals. Normally, Timo Werner should be a hot candidate but he has had a pretty miserable season in Chelsea. The Bayern München players Serge Gnabry and Thomas Müller are steady goal scorers as well and they will certainly score goals but it is doubtful if that will be enough to become the tournament's best goal scorer.


This is our tip!
Harry Kane and Romelu Lukaku are favorites according to the betting companies and we agree that they probably should be, but we keep Kane a bit higher of them tow as the likely winner.

Our tip instead goes to Cristiano Ronaldo who we think can raise his performance after a rather poor season with his Juventus. If Portugal go far, a couple of penalty goals, a free kick goal and a few more goals from Ronaldo are quite likely - and that should be enough to become the top goal scorer of the European Championship 2021!