30 Is the New 20 - How Players Have Extended Their Primes
The previous eras of football was great, but were not as technically and athletically demanding as the current era. Many young talents of the past would bloom at the age of 23-25 years and reach their peaks around the age of 26-28 years.

Those years of any great superstar are hard to forget but more often than not, we just can't stop but wish to have seen a lot more of their mesmerising skills and showmanship.

That said, from the 2000s onwards, we have seen a change. Players have redefined what the prime years of a footballer are, and many of them have continued to perform at the highest levels in their 30s.


Defenders in their Prime
Paolo Maldini, who is currently a technical director at AC Milan, served the club for 25 years and won numerous accolades including a whopping 5 Champions League titles,7 League Titles and 25 trophies all together. He rose to fame quickly and won many hearts with his skills and personality. But it was his passion and desire that kept him going beyond his 30s.

Maldini won the Champions League, was nominated for Player of the Year, and made the UEFA Team of the Season, all after the age of 30 years. No doubt Maldini and club rival Javier Zanetti, one of the best Argentinian players, set the gold standard for longevity in football through fitness and diet protocols.

Similarly, the likes of Ramos, Pepe, Jordi Alba, César Azpilicueta, and Toby Alderweireld have been going strong in their 30s and have yet to take their foot off the pedal.


Midfielders in their Prime
Box-to-box midfielders are hard to find and even harder to keep fit for a long period of time due to the demanding nature of the position. Today, this position is filled with talent who have reached a new level of greatness in their 30s.

The engine rooms like Modric, N'Golo Kante, and James Milner are great examples of players who have maintained their stamina, fitness, control, and playmaking abilities for over a decade. They are great at positioning themselves and have that extra ounce of energy to outplay their opponent in a situation at a later stage of the game. Modric being 34 years of age, is easily the best player in the Real Madrid squad.

Andrea Pirlo being one of the great examples, was one of the most relished midfielders and was often referred to as fine wine due to his great performances with advancing age. Although he was not a box-to-box midfielder, he serves as a great example of class and technique that flat out rejected Father Time.


Strikers in their Prime
The forward positions are known for producing some of the greatest players, yet with short-lived primes. That has changed in recent years.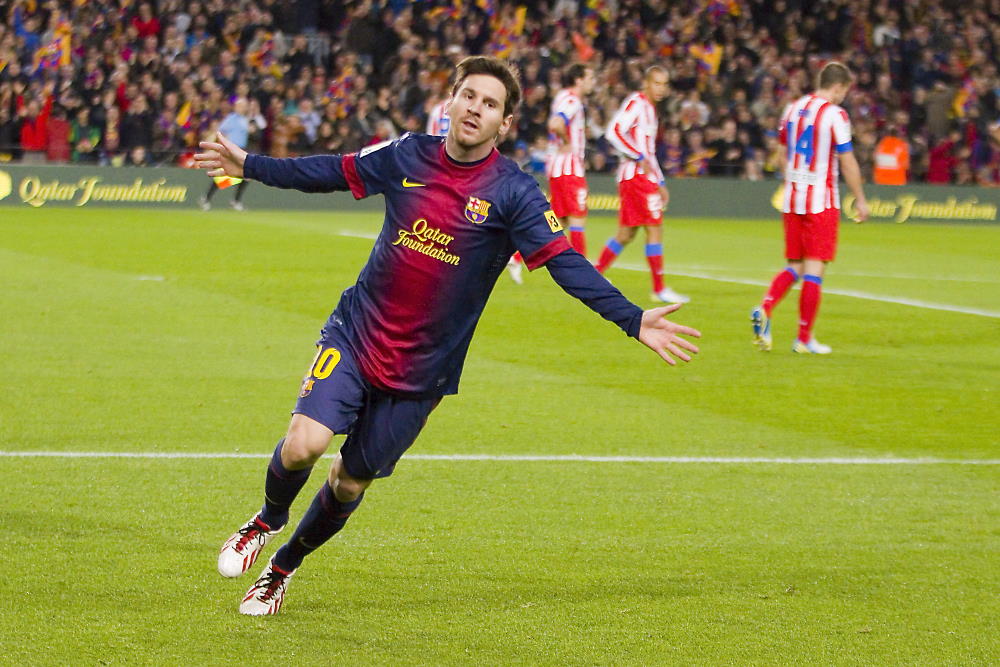 Lionel Messi and Cristiano Ronaldo are the two prime examples, continuing their epic rivalry well into their 30s. In fact, both are leading their respective leagues in goals scored and don't seem to be slowing down.

Our most recent Ballon d'Or winner, Robert Lewandowski, feels he has only gotten better as a striker as he has aged, which is true! Lewandowski is scoring more goals then ever and was the highest goal scorer in 2020 with 54 goals.

Legendary strikers like Zlatan Ibrahimovic, Luis Suarez, and Karim Benzema are all showing the world that age is just a number. Zlatan started the 2020-2021 season in lighting form and so far has 17 goals to boot. Benzema and Suarez both are in the top goal scorers of La Liga at 33 and 34 years of age respectively.


Conclusion - Father Time On Hold
Long gone are the days when players would see their best years come to an end as they reach their 30s. Today, players have improved their longevity with modern physical and mental training methods. Great players like Ronaldo, Zlatan, and Lewandowski have set high fitness standards for the young generation.

Father Time comes knocking on everyone's door, but the modern footballer is aware that his career as a peak performer is limited, and he's doing everything he can to put time on hold.