Yoann Gourcuff and the ghosts of expectation
It is very common to get excited for a young talent in football and wanting him or her to live up to the expectations. After all, there is something magical about watching a young player grow and evolve, becoming that superstar everybody knew he could be. However, the world of football is not easy and there are a lot of obstacles, even some coming from within the player.

There is a very good example of this with French midfielder Yoann Gourcuff. He was one of the most interesting talents of the mid-2000s, drawing a lot of comparisons with a legend of the game such as Zinedine Zidane and was highly regarded in Ligue 1, which prompted an early transfer to AC Milan when they were at their peak.

Having said all that, Gourcuff never truly lived up to the expectations and has been viewed as falling a bit short. In that regard, what went wrong with Gourcuff? What were the causes for him not becoming the player that a lot of people expected him to be? We are going to analyze that and many other things in this article.


The early days
Born in France in July of 1986, Yoann Gourcuff came from a very wealthy and successful family background. In fact, the vast majority of his family was athletes: her mother was a former basketball player (and went on to become a doctor), his brother was a cyclist and a swimmer and his father, Christian Gourcuff, was much known in France due to his time as a footballer.

Looking back in hindsight, it has to be said that this environment could have played a role in the way things turned out for him. And the demanding part of being the son of a footballer is something that a lot of players have mentioned that causes them a lot of pressure.

Regardless, Gourcuff showed a lot of promise for the game of football and became a regular of the Rennes team from 2003 to 2006. While his numbers might not been the greatest (six goals and nine assists in 80 games), his technique, skills and talent resulted in him being compared to one of the all-time greats of the game and French football, Zinedine Zidane.

So, after helping Rennes qualify to the Intertoto Cup in the 2005/06 season, a lot of clubs were eager in getting his services and it would be AC Milan the ones to get his signing.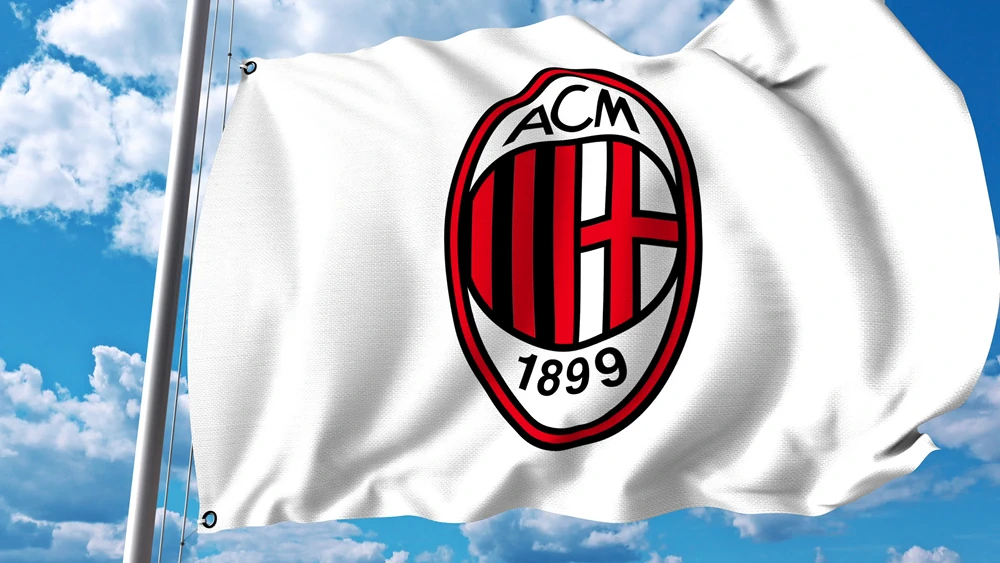 AC Milan
As a lot of people know, AC Milan was arguably the best team in the world during the mid-2000s. Not only did they have a world class manager in Carlo Ancelotti, but Yoann Gourcuff also joined in the summer of 2006 to a team that had an embarrassment of riches in pretty much every single position.

Having said that, it is very easy to see that boasting the likes of Ricardo Kaka, Clarence Seedorf and Andrea Pirlo in midfield would make things difficult for the Frenchman, but it can be argued that he was signed for the long term. However, things never went very smoothly.

Gourcuff struggled massively in Milan, playing very little and not really shining when given the chance. There have been claims that his introverted nature failed to gel with the rest of the squad. It also has to be mentioned that Paolo Maldini, legendary defender and AC Milan captain, did an interview in 2010 stating that Gourcuff never bothered to learn Italian, was late at training, never communicated and a lot of different things.

He only spent two seasons at AC Milan and it was a failure, without a shadow of a doubt. The player that showed so much promise at Rennes had underperformed at one of the best teams in the world.


At Bordeaux
Gourcuff was first loaned to Girondins de Bordeaux for the 2008/09 season and then was signed permanently the following season, staying there until the summer of 2010. For people knowledgeable of the player, these two seasons were his prime years, helping the club win the Ligue 1 in 2009 and helping them reach the UEFA Champions League quarterfinals, losing to eventual finalists Bayern Munich.

This was also the period where Gourcuff cemented himself as one to watch in European football, reaching a level of quality that wasn't seen in him before. His performances at Bordeaux, guided by manager (and French football legend) Laurent Blanc, made people believe that Yoann Gourcuff had arrived.

Being the key player of a Bordeaux side that finally broke Lyon's dominance in Ligue 1 is a major achievement and one that proved that he was overcoming the ordeals at AC Milan. Sadly, things were not going to continue in that upward trajectory.


Lyon and decline
Lyon ended up paying 22 million euros, a big sum at the time, for Gourcuff's services. They reached the Champions League semifinals the previous season (also losing to Bayern Munich) and it seemed that Gourcuff, arguably the best player in Ligue 1 at the time, could propel them to the league title again and to maintain their relevance in Europe.

Sadly, this is the hardest part of Gourcuff's career: he had a major decline where his performances were lackluster and inconsistent, only showing the rare glimpse of quality here and there. This was a very sad thing to see as he spent five years at Lyon and never really made his presence known, struggling to get by.

A three-year stint at Rennes and a final season at Dijon, retiring in 2019, led to the end of a career that was disappointing. Once regarded as the best French talent of his generation, this introverted midfielder, a man that didn't even have an agent (he had a lawyer), was quickly dust in the wind.

A very sad story of one of the most promising talents of the mid-2000s in football.