Why Argentina failed in the 2002 World Cup
Failure is something really difficult to accept. If it were easy, everybody would be champions. Accepting that you failed at something that you really wanted to accomplish requires a lot of time, introspection and understanding that things simply happen. And above all else, that there is more that you can do to improve next time around.

This is an element that we can see a lot with Argentina in the 2002 World Cup in Korea-Japan.


The context
Led by one of the most influential coaches in the modern game, Marcelo Bielsa, Argentina seemed poised to do great things in that World Cup: they qualified in first place with only one defeat in CONMEBOL (against Brazil in their country), they had a bunch of world class players in some of the best teams in the world and a manager that had a lot of tactical expertise.

In short, Argentina seemed to be a clear favorite to win the competition, and if they didn't win it, they were at least going to be close... but it wasn't meant to be. Not even close.

Argentina failed to make it past the group stage in a group that, to be fair, was already complicated on paper. Facing off against good teams such as England, Nigeria and Sweden was viewed as a challenge, but Argentina arrived to the World Cup perceived as the better team and as one of the candidates to win the condition. But after a victory against Nigeria, a defeat against England and a draw against Sweden, Argentina were going back home.

What happened?

There is a lot of extremism in Argentina when it comes to football. The sport is massive there and a lot of people fail to have balanced opinions on several matters, especially regarding the national team and, particularly, the 2002 World Cup. So we are going to explain some of the reasons that led to that failure.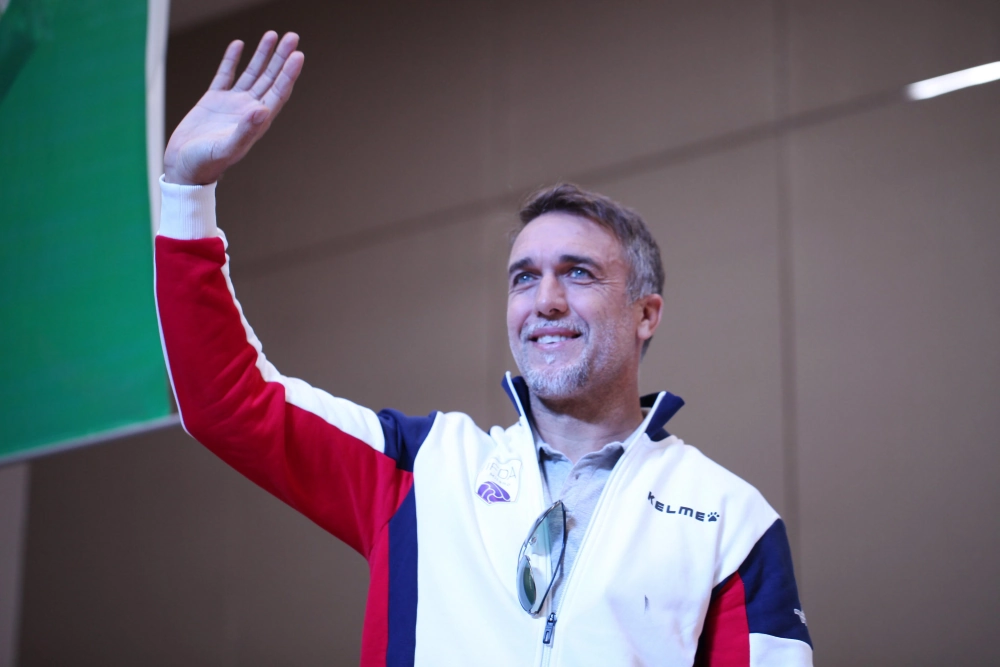 Gabriel Batistuta - one of the guys with tired legs (already back then)
Tired legs
It is often mentioned that one of the reasons that this was such a monumental failure was due to the fact that this was arguably the finest Argentina squad on an individual level. Names such as Juan Sebastian Veron, Claudio Lopez, Hernan Crespo, Gabriel Batistuta, Roberto Ayala, Walter Samuel, Pablo Aimar... all of them were playing in the best teams in the world at the time of that World Cup.

The problem is that a lot of people tend to forget that that very fact could be a problem.

These Argentinian players were coming off some really demanding seasons and Bielsa's playing style requires a lot of physical work in terms of running and pressing, which led to a lot of players feeling pushed to their absolute limits. A great example of this was Veron, who was a key player in Bielsa's system and was coming off a season that had a lot of ups and downs at Manchester United.

While there was a clear desire to succeed, the team's physical levels were quite low.


Lack of a plan B
Bielsa has been demonized throughout the years by a part of his country's press and media in general to the point that is very unfair, but there is no denying that he got a few things wrong in 2002.

A lot of people tend to mention the fact that he was never willing to try play Hernan Crespo and Gabriel Batistuta together, with them being two of the best strikers in the last couple of years. However, Bielsa was always consistent with that and the results until that point proved his point.

The problem wasn't him being dogmatic about the strikers' partnership, but rather his lack of willingness to go for something different when his plan A wasn't working out. Simply put, the opposition in the World Cup knew how to play against his Argentina team, and Bielsa failed to have a backup plan.


Betting on senior players way too late
Winger Claudio Caniggia is one of the finest players to ever wear the shirt of the Argentina national team and one of the undisputed greats due to his performances in the World Cup, particularly in Italy in 1990 where they lost the final against Germany. Some of his goals and performances are widely regarded by Argentinians to this side.

However, Bielsa made a huge mistake by taking him to the 2002 edition when he was 35 years old, lacking game time in recent seasons and he had played very little with the current project.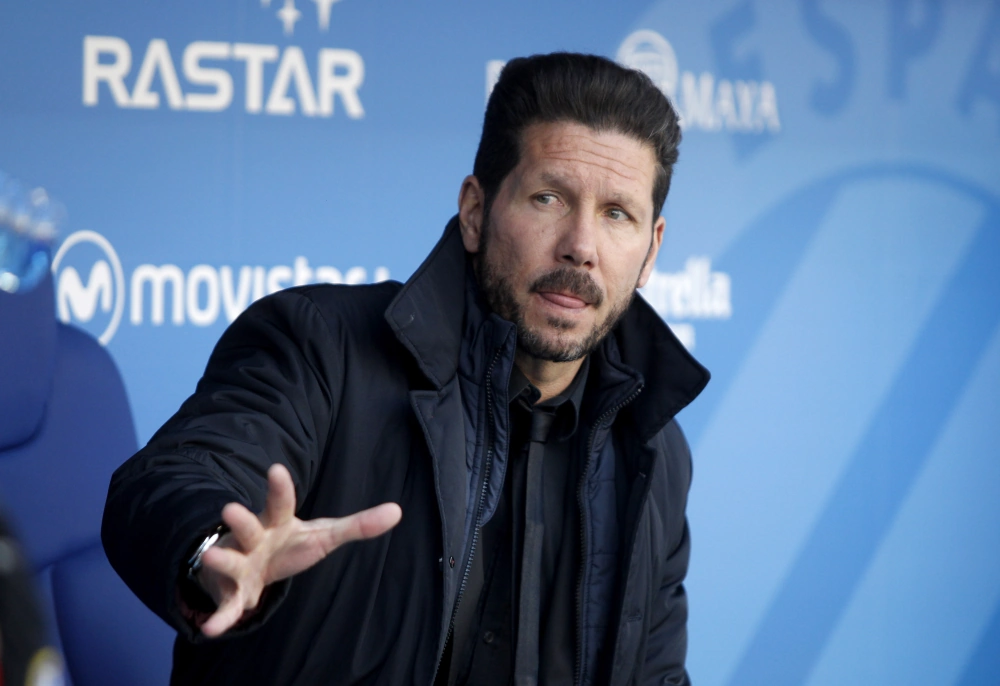 Diego Simeone - today coaching in Atlético Madrid

Diego Simeone was another similar issue. He had struggled with a massive injury before the World Cup and did his best to be ready for the tournament, but he wasn't fit enough to perform at the demanded level and Bielsa still played him as a starter.

While experience was important to this side, Bielsa bet on the wrong players due to their context at the time.


Lack of a killer instinct
Most Argentinians, even Bielsa himself, would admit that that Argentina team failed to deliver in the 2002 World Cup. Having said that, they still had enough chances to change their fortunes and also failed at that.

Argentina failed to score their chances in the World Cup, which ended up costing them dearly. This is particularly impressive when you consider the quality of the players in that squad, which is something taking into account.

Perhaps the aforementioned fatigue plus the mental frustration of the defeat against England played a role in that, but the reality is that Argentina created a lot of chances and weren't capable of finishing them in the best possible manner.


Conclusion
Twenty years later, the failure of Bielsa's Argentina is still debated in his country. It is one of the greatest discussions in the South American nation due to a lot of ideological issues and the fact that is viewed as something beneath the Argentinian standards.

However, it is also one of the most fascinating underachievement in football history and a topic that generates a lot of different opinions to this very day.