Who will become the top scorer in Champions League 2023/2024?
Tomorrow it's time again for the biggest football tournament of them all for club teams to kick off the 2023/2024 season, the UEFA Champions League. As all football fans are aware, the 2023 final was won by Manchester City who finally managed to win their long-awaited Champions League title. They won the final in Istanbul against Inter with 1-0, with Rodri scoring the only goal of the match.

It is always difficult to predict the winner of the Champions League but at the end of the day there are only a few teams that actually have a realistic chance of winning. Of course, the champions Manchester City are one of the candidates, but also teams like Real Madrid and Bayern Munich are possible winners. Outsiders who have a chance to go all the way if they perform at maximum during the season are Barcelona, Inter and Arsenal. Teams like Paris Saint-Germain, Manchester United and Napoli can certainly go far but are less likely to be winners in the end.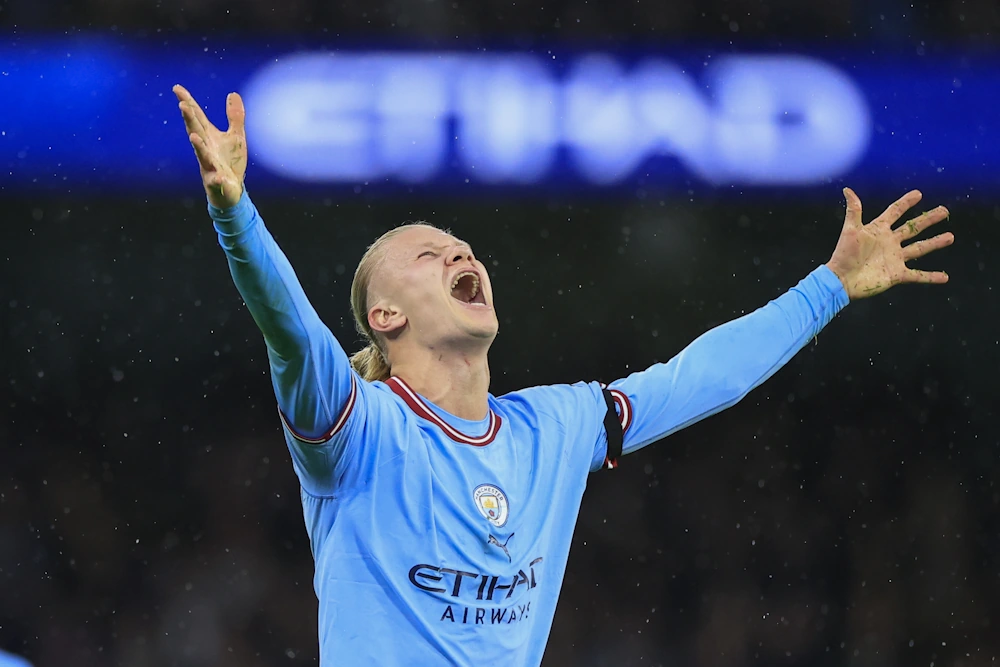 Erling Braut Haaland, Manchester City - the favourite to win the top scorer title this season as well
Who are the candidates to become the best goal scorer this season?
If you want to win the top scorer title in the Champions League, it is always a big advantage if your team play in an easy group in the group stage, as you can collect some big wins against less good teams. In addition, it is almost always necessary for the team you play to reach at least the semi-finals in order to have as many games as possible to score goals in.

Last season's top scorer, with 12 goals scored, was Manchester City's Erling Braut Haaland. Here are our 10 candidates who could win the golden boot of the Champions League this season, but the most likely winner is among our four top ranked players here.


1. Erling Braut Haaland, Manchester City
At this point, no major introduction is needed for this player. Not only is he probably the best striker in the world right now, but he also plays in the best team in the world now. It is not certain that Manchester City will go all the way again this year, it is after all difficult to defend a Champions League title and at the end of the tournament it is daily form and coincidences that can make the decision, but they are guaranteed to go far and Erling Braut Haaland will score many of the team's goals. A very easy group for City also means that we will most likely see one or two hat-tricks from him already in the group stage.


2. Harry Kane, Bayern Munich
Harry Kane is still in the phase of getting adjusted in his new club Bayern Munich, and he has not yet scored the number of goals expected of him, but in time he will start to do so. Bayern have a slightly more difficult group than Manchester City, but Bayern often make a strong play in the group stage, and they will certainly collect some big wins, and Kane will score several goals for sure.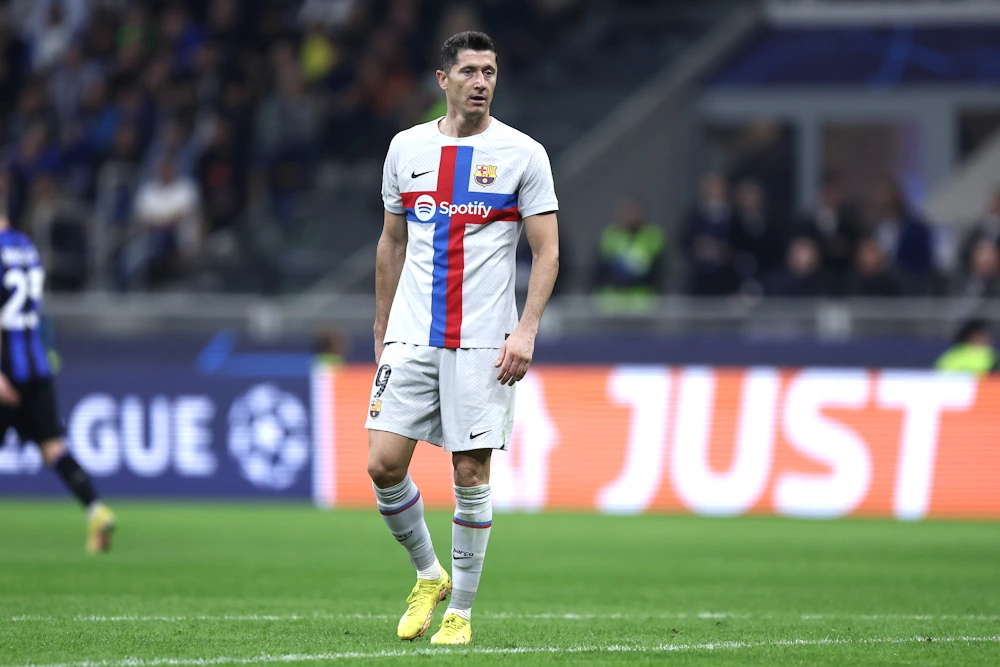 3. Robert Lewandowski, Barcelona
Barcelona won La Liga last season but did not do to well in the Champions League. In his first season at the club, Robert Lewandowski did not score as many goals as everyone expected him to do, although he did win the golden boot in La Liga. However, we all know about Lewandowski's enormous potential, and he may well start scoring at the same rate as when he was at Bayern Munich. If Barcelona manage to go far, he is a strong candidate to win the top scorer title.


4. Kylian Mbappé, Paris Saint-Germain
Normally, Kylian Mbappé would have been a strong contender to win but this season we just consider him as the number on challenger to the first three. The reason is that Paris Saint-Germain is in a bit of a rebuilding process as they have lost Lionel Messi, Marco Verratti and Neymar without signing direct replacements, but rather signing players to rebuild the team long term. In addition, add that the club and Mbappé had yet another contract dispute, where he was, among other things, left out of the team in the beginning of the season. And on top of that, they are in the toughest group of the group stage together with Newcastle, Borussia Dortmund and AC Milan. We will see many goals from Mbappé guaranteed, the question is whether there will be enough to become the top scorer of the tournament.


5. Victor Osimhen, Napoli
Napoli had a magical season last season and the most important player of all was Victor Osimhen who scored many of the team's goals and also won the top scorer title in Serie A. Many thought he would leave Napoli for a bigger club but a sky-high price tag scared off interested parties. The team has not started this season as strongly in the league, but they still have a very strong team, and if they succeed in the Champions League, Victor Osimhen will score a lot of goals.


6. Lautaro Martinez, Inter
Inter were in the Champions League final last season and if they can go far this season as well, Lautaro Martinez can be in contention at the top of the top scoring table. He finished second in the top scorer list in Serie A last season and currently leads it with five goals this season. Inter also feel strong as a team right now after starting the season with four straight wins in the league. Maybe this will be Martinez's big breakthrough year. Inter is also playing in a fairly easy group.


7. Bukayo Saka, Arsenal
Bukayo Saka is a player that just keeps getting better and better and he is probably Arsenal's most important and best player right now. If Arsenal can continue on the same fine track they had in the league last season, they can go far in the tournament, and they also have a fairly easy group as well. Although Saka is not a player who scores a hat-trick every other game, he can certainly score a lot of goals in this edition of the UCL.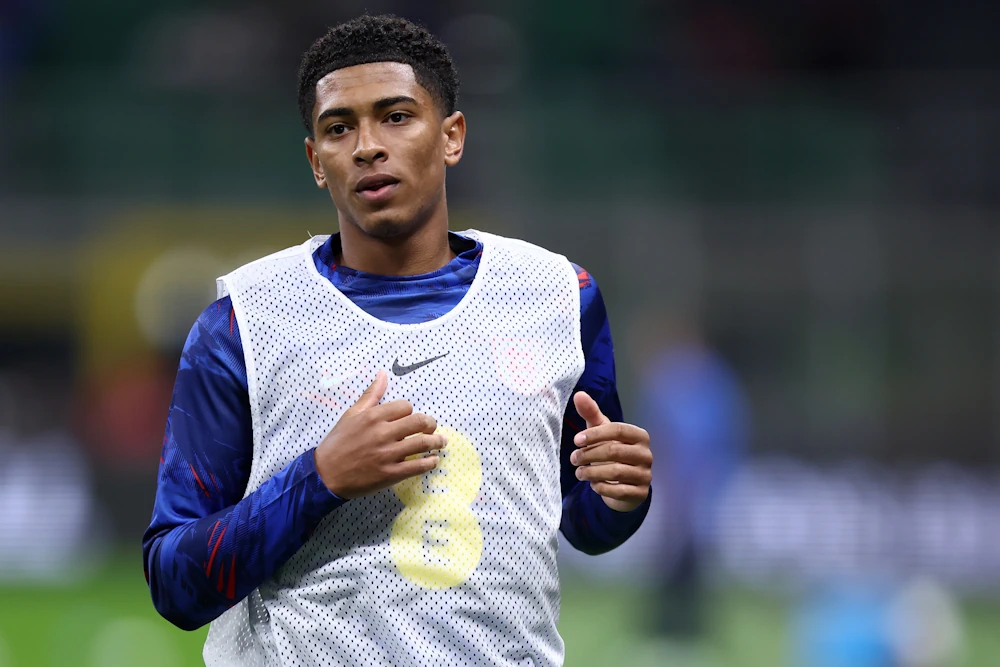 8. Jude Bellingham, Real Madrid
Without Benzema, Real Madrid lacks that obvious killer striker in the team, and Jude Bellingham is more of an attacking midfielder than a striker. However, he has already proven that he can score many goals and is currently the top scorer in La Liga this season with five goals scored. It might be a little too much to ask for him to win, but he will certainly score a lot of goals and end up high in the top scorer list.


9. Rafael Leão, Milan
Rafael Leão is the big name of the future in Milan, and he is already the club's biggest star. Last season they went all the way to the semi-finals in the Champions League and Milan has a young team that, according to the plan, is supposed to get stronger and stronger with time. They had a big blow against Inter (whom they went out against in the semi-finals of the UCL) on Saturday with a humiliating 1-5 loss, but that was probably mostly a coincidence. If they go through to the next round from their tough group ,and Leão has a good season, he will probably score a lot of goals for Milan this season.


10. Sébastien Haller, Borussia Dortmund
We all remember how Sébastien Haller scored like crazy in the Champions League in the 2021/2022 season when he played for Ajax. Due to his cancer keeping him out of action for quite some time, he have never quite gotten his big break at Borussia Dortmund, not yet anyway. He is now healthy and if he can find his old Ajax form, he might score a lot of goals again. Dortmund do of course play in a very difficult group, so there is a risk that they won't even progress from there. But if you do, Haller could score many goals.