Who will be the top scorers across Europe this season?
When it comes to the world of soccer, or football as they call it in Europe, there are a lot of great scorers. Some players seem to score goals in almost every game, and they are nothing short of admirable.

But who will the top scorers be across Europe this season? We're going to look at this now.

In the 2021-2022 season, the race is on to win the prize of the Golden Shoe. The winner of this coveted award last season was Robert Lewandowski from Bayern Munich. Lewandowski managed to score an incredible 41 goals. Will he do the same this season? Only time will tell. According to WSN.com he is a big contender as Leo Messi and Cristiano Ronaldo "finally" has slowed down their pace for others such as Lewandowski to be able to keep up.


Robert Lewandowski (Bayern Munich)
As we have already seen, Robert Lewandowski scored 41 goals last season. At the time of writing, he had scored 19 goals, which is more than anyone else. He certainly does not seem to be slowing down with his goal scoring. In fact, he could well win the Golden Shoe for the second year in a row. However, it is likely that he could be facing a lot of competition from Erling Haaland of Borussia Dortmund.

It's fair to say that those who like to place a bet will be looking at Lewandowski again this year. Indeed, anyone who scores 41 goals in one season is likely to do well in the following season. Any bookmaker or online casino will be more than happy to add Lewandowski to their list of possible winners.


Patrik Schick (Bayer Leverkusen)
After scoring nine goals in the 2020-2021 season. Schick looks like he will surpass this score by far. He has already scored 16 to date and hopes to bring Bayer Leverkusen into the Champion's League. Time will tell. Patrik Schick is also likely to be a favorite of many a gambler.

There is always a chance that Schick's goal scoring will continue to get better. Who knows, he could be the one receiving the Golden Shoe.


Dusan Vlahovic (Florentina)
Dusan Vlahovic is well known for being a great scorer. Having scored 30 goals so far, it is likely that Vlahovic will continue to score well for his team. His reputation may even help him to score enough goals so he wins that coveted prize. Let's hope Vlahovic can work his magic for Florentina and its loyal fans.


Mohamed Salah (Liverpool)
It is very likely that Mohamed Salah will be a very good contender for the next Golden Shoe. He has scored 15 goals so far this season, and it isn't over yet. While he is trailing behind a few other professional footballers, there is still hope that he will do well.


Erling Haaland (Borussia Dortmund)
The youngster from Borussia Dortmund is someone who many people need to keep an eye on. With 13 goals to date, Haaland is not yet at the top of the table. However, there is every reason to believe that he may reach the top soon. Haaland's energy is such that he has the potential to do well this season.


Ciro Immobile (Lazio)
Lazio's Ciro Immobile scored an impressive 20 goals last season. However, the team did not do quite so well, despite Lazio's efforts. It is hoped that this season may see Immobile and his team fare even better. He will be very keen to make sure that his team has an improved showing. Lazio is likely to be very valuable for Ciro Immobile because without him, they could finish even lower on the table.


Karim Benzema (Real Madrid)
Karim Benzema has scored a total of 13 goals so far this season. He has really come back fighting and has proved to be a real asset to Real Madrid. Benzema's success with France during Euro 2020 has resulted in the player being brought to the forefront of European soccer. It's likely that this season will prove to be just as successful as the last.

There is no indication yet that Benzema will score enough goals to win the Golden Shoe, but only time will tell.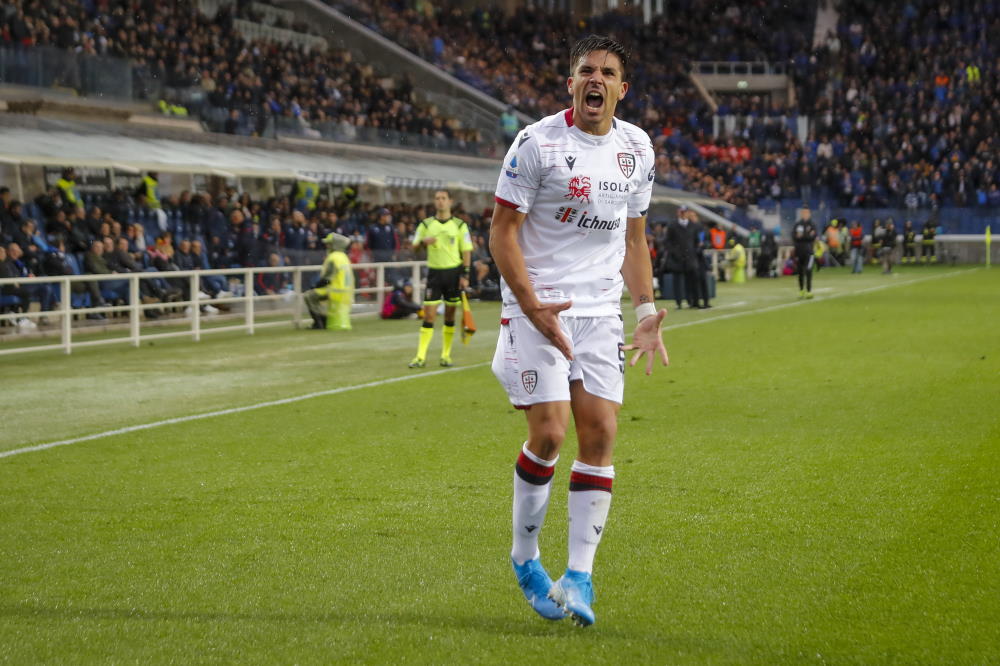 Giovanni Simeone (Verona)
Verona's Giovanni Simeone has scored 12 goals to date and is another contender for the Golden Shoe. Simeone is still on loan and seems to be benefiting Verona greatly. It is likely that this player will score well this season. We may well see him climb high up the table and maybe even bring Verona along with him.

There are many great players out there and the top scorers that you see listed here are likely to do well. European football brings with it a lot of excitement, and it's easy to see why.