Who can win the top scorer title in Dutch Eredivisie 2023/2024?
The Dutch league Eredivisie is ranked as the fifth best league in Europe (yes, ahead of French Ligue 1 and Portuguese Primiera Liga). A big reason for this is partly that you have three strong clubs in Ajax, Feyenoord and PSV Eindhoven who often perform well in Europe, and a number of decent clubs such as AZ Alkmaar and Twente who can often go far in the Europa League and Conference League.


Massive talent factory - that many choose to leave
Eredivisie is also a big nursery for talented players and the Dutch clubs are good at handpicking talent from all over the world and developing them in the right direction and then sell them expensively. A good example of that is that last season's first three players in the top scorer list are all have left ahead of this season. The golden boot title winners Tasos Douvikas has been sold to Celta Vigo and Xavi Simons, who was on loan at PSV, went back to Paris Saint-Germain before being loaned out to RB Leipzig this season. And finally, number three in the list was Sydney van Hooijdonk, who was a success in Herenveen last season, has gone back to Bologna, where he was on loan from.

In addition to the aforementioned three losses for the Eredivisie, in terms of strikers and candidates to win the top scorer title, Ajax's Ghanaian super talent Mohammed Kudus has gone to West Ham and Feyenoord's Danilo has left for Rangers.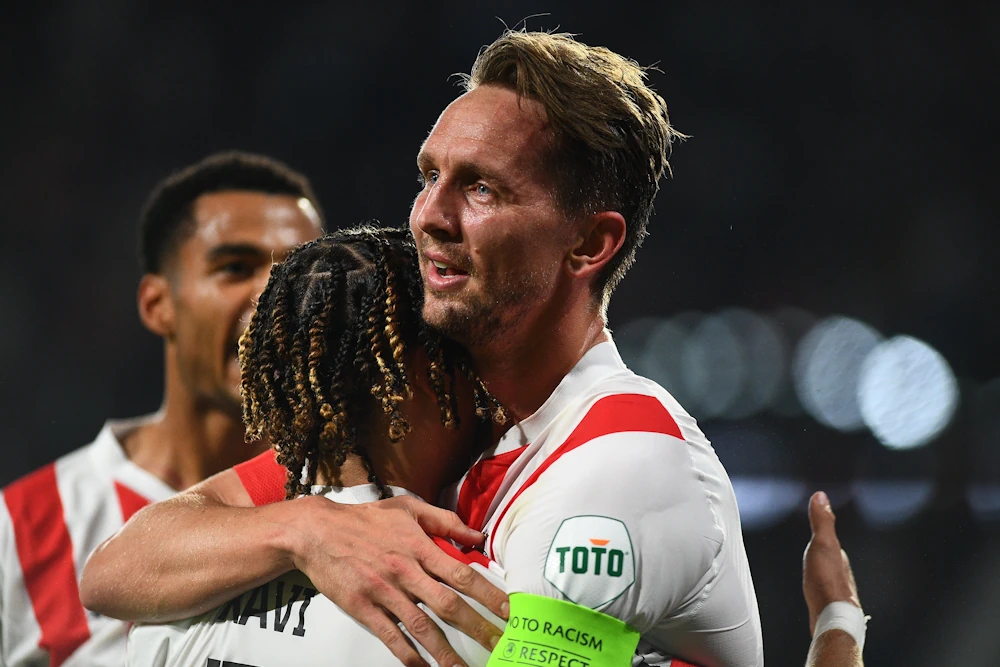 Luuk de Jong - one of the strongest contenders to become the top goalscorer in Eredivisie this season
6 candidates to win the top scorer title in Holland 2023/2024
Anyway, enough about the players who cannot win the top scorer title, here is instead a list of players who can become the highest goal scorer in the Dutch league in the 23/24 season.


1. Santiago Giménez, Feyenoord
Feyenoord won the league last season and an important piece of the puzzle in that team was the Mexican Santiago Giménez. The 22-year-old was signed to Feyenoord from Mexican club Cruz Azul last summer and came fourth in the top scorer list already in his first season with his club, scoring 15 goals. Apart from those goals he also scored five goals in the UEFA Europa League. Although Feyenoord have started a little shaky this season with one win and two draws, Giménez has started all the better and is already joint top scorer of the league with three goals scored.


2. Luuk de Jong, PSV Eindhoven
Luuk de Jong has reached the age of 33 but has always been an important goal scorer when playing in PSV Eindhoven. He won the Dutch golden boot in the 2018/2019 season and after that went on to play in Sevilla and Barcelona. He was back in PSV ahead of last season, a season in which he scored 14 league goals. He has started this season with one goal but in two matches in the league, but has also scored five goals in four games in the UEFA Champions League qualifiers against Sturm Graz and Rangers.


3. Brian Brobbey, Ajax
21-year-old Brian Brobbey is a huge talent who scored 13 goals in the Eredivisie for his Ajax last season, and it is not impossible that he will explode this season. With the departure of Mohammed Kudus, there is a good chance he will become a more regular starter this season, although both Georgian Georges Mikautadze and Chuba Akpom have been brought in as competitors on the top.


4. Vangelis Pavlidis, AZ Alkmaar
AZ Alkmaar's Greek Vangelis Pavlidis has been a solid goalscorer for several seasons in the Eredivisie. He scored 12 goals in the league last season and has scored more than 10 goals four seasons straight, with 16 goals in the 21/22 season as his best. He has started this season brilliantly with three goals in two games and it is not impossible that this 24-year-old will have a real breakthrough this season, something that many AZ supporters have been hoping for a while.


5. Noa Lang, PSV Eindhoven
Noa Lang was considered a huge talent when he came up in Ajax in his youth but never managed to establish himself in the team and was eventually sold to Belgian side Club Brügge. In Belgium, he did well, which also led to him becoming a continuous feature in the Dutch national team for the past three years. Before this season, PSV Eindhoven signed Lang for a 12.5 million Euros transfer fee. He scored in his first league game for PSV this season but then sat out the second league game against Vitesse because of knee poroblems. However, the fact that he is selected in Holland's squad for the Nations League semi-final against Croatia indicates that it is not a serious injury.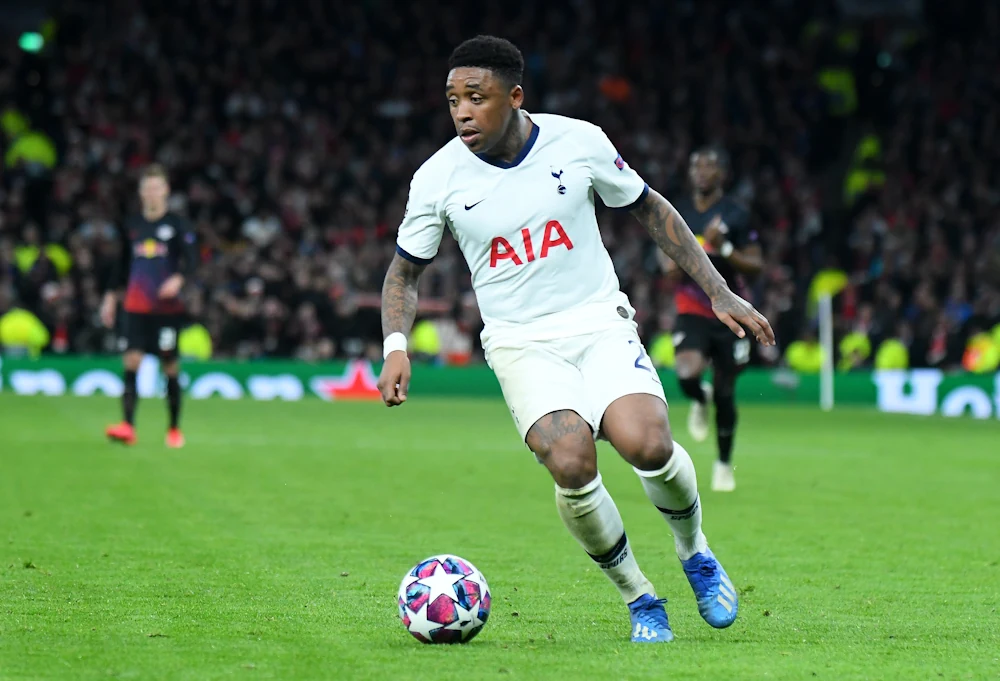 Steven Bergwijn - here when he was playing in Tottenham
6. Steven Bergwijn, Ajax
Ajax Steven Bergwijn feels like he has been in top football for many years but is actually only 25 years old. He is a fine goalscorer but has never reached the heights where he can challenge to win a top scorer title, but possibly he can change that this season.