Top scorer candidates in the Belgian Jupiler League which starts today
Today it's time for a Belgian Jupiler League to kick off the 2022/2023 season when Standard Lierse host Ghent at home. Here we focus on who are the candidates for the top scorer title. It should first be mentioned that Club Brugge are reigning champions after overtaking Union St.-Gilloises in the league's play-off game in the end of last season. Union St.-Gilloises won the regular season but didn't managed to go all the way at the end of the season. Club Brugge is also the team that are the favourites to win the league again this year.

As for the reigning top scorer, it was Union St.-Gilloise's German Deniz Undav who won the Golden Boot with his 26 goals. Undav has left the team this season, already in January he signed for Brighton but stayed on loan at the club for the rest of the season, which meant that he was finally able to win the top scorer title. Second was the Swiss Michael Frey with 24 goals and then followed the duo Paul Onuachu in Genk and Tarik Tissoudali in Gent with 21 goals each.


Hottest candidates to win the Golden Boot in Belgium 2022/2023
Michael Frey had the season of his life last season when he scored 24 goals for his Royal Antwerp. This goal result is something that could make you the league's top scorer winner, but he had to settle for second. Royal Antwerp is one of the big challengers to Club Brugge this season and he is at the age of 28 now, an age when a striker often performs his best football.

Royal Antwerp has also made one of the league's more high-profile signings ahead of this season. The Dutchman Vincent Janssen was brilliant in his time at AZ Alkmaar when he was scoring like a machine, which led to Tottenham signing him in 2016. He was never a success at Tottenham though, and in 2019 he ended up a little surprisingly in Monterrey in the Mexican Liga MX. During his three years in Mexico, he didn't really lived up to his golden age in AZ Alkmaar either, but he is still only 28 years old and if he can find his way back to the form when he scored 27 goals and won the top scorer title in Eredivise 2015/2016, he might very well be the title winner this season.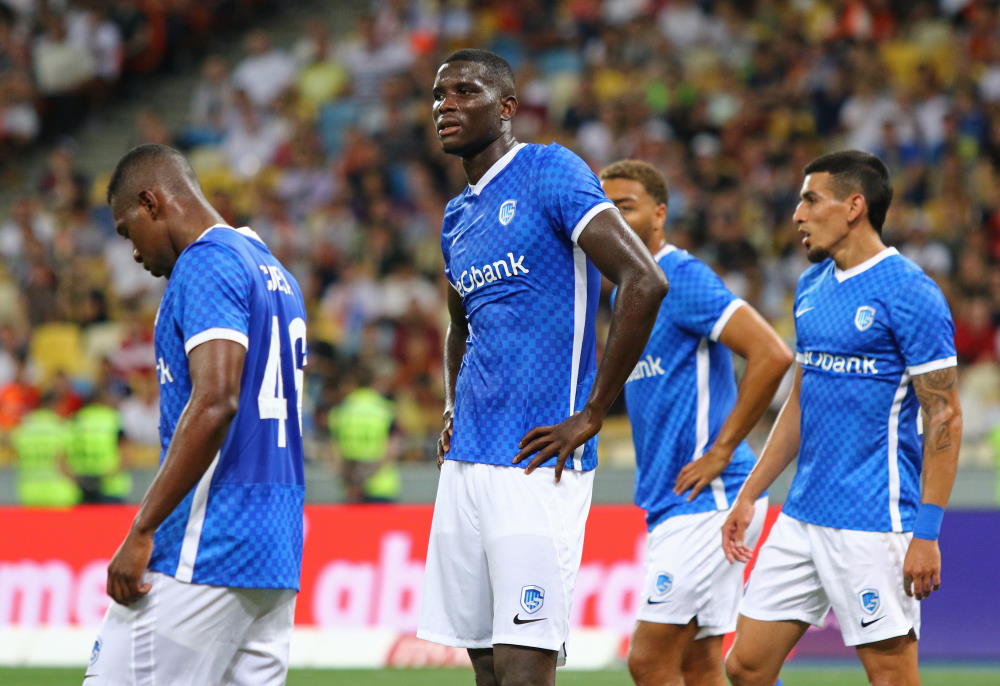 Paul Onuachu - the Golden Boot winner in Belgium season 2020/2021

Nigerian Paul Onuachu in Genk won the Golden Boot in the Jupiler League 2020/2021 with an impressive 33 goals. Last season he scored 21 goals, which was only enough for a third place, but he still showed that he is a continued stable goal scorer. With 54 league goals in two seasons, he must of course be on short the list of candidates to become the league's best scorer.

Canadian Cyle Larin is new to Club Brugge, he comes most recently from the Turkish club Besiktas and he was signed as a free transfer. Larin had his best season in Besiktas 2020/2021 when he scored 19 goals in the Turkish league. Last season, he scored only 7 league goals, but his national team record with 24 national team goals in 52 games for his Canada still indicates that he is a consistent goal scorer. That he will play in the league's best team is of course no disadvantage either.

Another Club Brugge player who is a candidate for the title is the Dutchman Noa Lang. This 23-year-old is educated at Ajax's bespoken youth academy, and he is a Dutch national team player. Lang is more a winger than a striker but in the 2020/2021 season he scored 16 goals so he do know how to find the net.

And when we are talking about Club Brugge, Ferran Jutgla must also be mentioned. 23-year-old Jutgla is a new signing from Barcelona and even though he mostly played in Barcelona B last season (where he scored 19 goals in 32 matches), he also played 6 La Liga matches and also scored a goal in the home game against Elche. He is for sure a player it will be exciting to follow in the Belgian league this season.

The big old club Anderlecht does not really have any strikers who stand out and strike you as candidates to win the top scorer title, but an interesting player they have signed on loan from Inter is the Italian youngster Sebastiano Esposito. This 20-year-old was on loan at Basel in the Swiss league last season and he scored 6 goals there. Esposito is a very promising Italian U21 national team player and might very well be a big success for Anderlecht.

Moroccan Tarik Tissoudali in Gent finished third in the top scorer list last season with his 21 goals. The season before, he scored 13 goals so he has an upgoing trend. He is also a Moroccan national team player and has scored 2 goals in 6 matches there. If Gent has a good season, Tissoudali will probably score many of the teams goals and will then definitely fight in the top of the scoring list.