The Swiss Super League season 2023/2024 starts - who will be the top scorer?
Tonight at 18:00 is the start of the Swiss Super League season 2023/2024 when the meetings between Grasshopper and Servette as well as St Gallen and Basel are played.

In the 2022/2023 season, Young Boys won the league in superior style and the top scorer was the team's Cameroonian Jean-Pierre Nsame and the runner-up was Cédric Itten, also in the club.

Ahead of the 2023/2024 season, Young Boys are seen as big favourites to win again. Among other things, the team has been strengthened with Darian Males, who was signed from Inter for 2 million euros. Males was successful on loan to Basel last season when he accounted for 4 goals and 9 assists in the league but will now play this season in Young Boys. The biggest loss is the talented centre-back Cédric Zesiger, who left for Wolfsburg in the German Bundesliga.

A possible contender for the title is also Basel, who had a less good last season when they finished only fifth in the league, but have recruited strongly for this season. However, they have lost two important players in Andy Diouf and Zeki Amdouni, two players who were both on loan in Basel last season, and then signed permanently this summer only to be sold directly to Lens and Burnley respectively for much larger sums than they paid. Also, Servette and Lugano, last season's second and third in the league, could be able to challenge Young Boys for the title.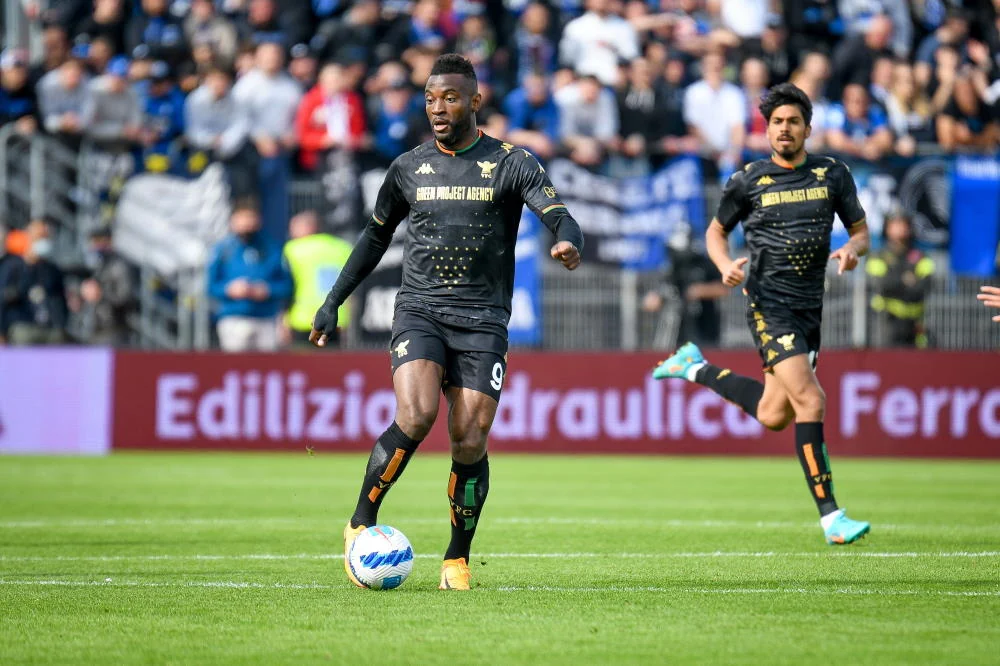 Jean-Pierre Nsame - huge favourite to become the leagues top goal scorer once again
Who will be the Swiss league top scorer this season?
So which players are candidates to win the Super League's golden boot this season? We have a clear favourite and also list four possible candidates who would become best goal scorer of the season, and an outsider as a bonus. Since there is a lack of real profile signings in the Swiss league this season, especially on the attacking side, one can expect that the top will be quite similar to last season.


1. Jean-Pierre Nsame, Young Boys
Jean-Pierre Nsame won the top scorer title last season and has also won it twice before. He also plays in the league's currently, by far, best team, a team that scored 82 goals last season. Not predicting Nsame as the winner would have been misconduct and probably only injuries or a sale of the 30-year-old could prevent him from winning again this season.


2. Cédric Itten, Young Boys
As obvious as Nsame must be tipped first, teammate Cédric Itten must be listed as the main contender. He came second in the scoring list last season, only two goals less than Nsame, and he also showed brilliant form in the second half of the season when, among other things, he scored two hat-tricks.


3. Zan Celar, Lugano
The Slovenian Zan Celar came third in the scoring list last season, scoring 16 goals for his Lugano. The 24-year-old scored 10 goals in his debut season in the team the season before that and he is now probably found his feet in the club, and he plays for a team that could finish high up in the table. He is a national team player for Slovenia and with the right luck, he can have a big breakthrough this season.


4. Chris Bedia, Servette
Ivorian Chris Bedia played his first season at Servette last season and started by going goalless in the first three games before missing 12 games because of injury issues. In the remaining 20 games, however, he scored 12 goals, which was enough for a shared fifth place in the top scorer list. Now he hopefully gets to start the season injury-free, and if he can just continue to deliver as he did in the second half of last season, the number of goals could be much higher this season.


5. Thierno Barry, Basel
20-year-old Frenchman Thierno Barry became the top goal scorer in the Belgian second division Challenger Pro League last season when he scored 20 goals for his club Beveren. The 195-centimeter-tall striker was bought for 3 million euros and hopes that he will succeed in Switzerland are high in Basel. He is a young player with a proven nose for goals and if he can only adapt to the step from the Belgian second division to the top tier league in Switzerland, he could be a success already this season.


Outsider: Jean-Kévin Augustin, Basel
Will the old great talent from PSG Jean-Kévin Augustin ever find his form again? Last season was his debut season in Basel and he only managed 3 goals in 20 games and that can only be considered a disappointment. As a youngster he was one of France's biggest attacking talents, scoring plenty of goals for the French youth national team and he has played for clubs such as PSG, RB Leipzig and Monaco. Can the now 26-year-old striker finally find his way back to the striker he once was and start scoring as expected once again?