The Impact Of International Soccer Stars: Boosting The Appeal MLS Teams
Major League Soccer (MLS) has been catching more and more attention over the years with big soccer names like David Beckham, Lionel Messi, and Kaka joining the league throughout their careers. These stars have brought a dash of global fame, making the MLS more exciting to follow.

Their presence helps grow the league's popularity and makes supporting American soccer teams a thrilling experience.

Let's explore how these international stars are changing the game and why now is a great time to be an MLS fan.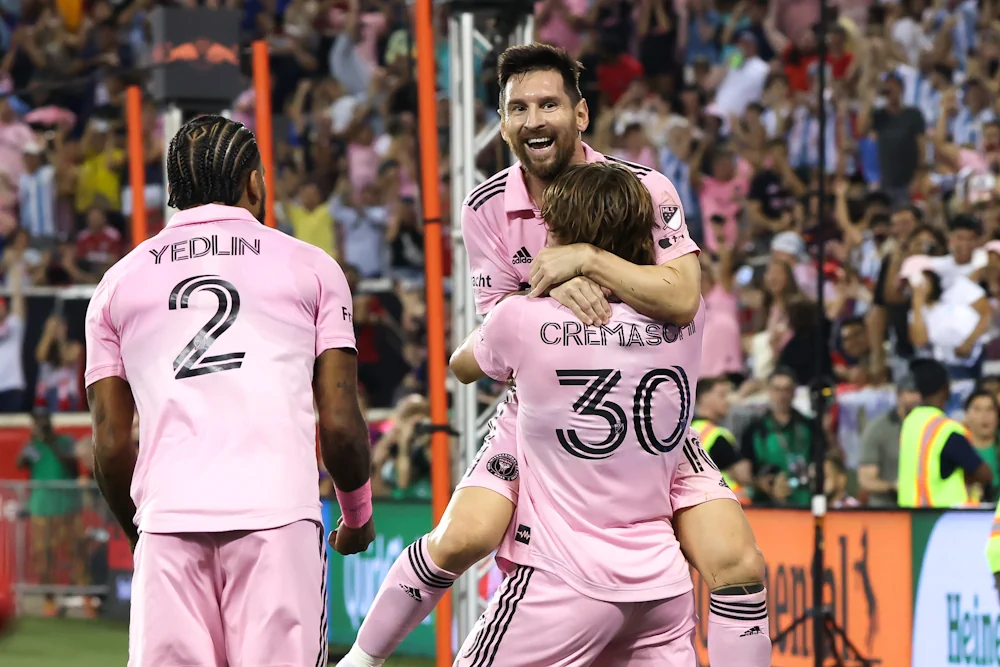 Messi's Arrival at Inter Miami
Lionel Messi's arrival at Inter Miami sent ripples through the MLS, dramatically boosting the team's appeal. The ticket prices soared, in some instances by a staggering 1,700%, hinting at a potential revenue generation of $256 million for the league according to Investopedia.

His debut alone attracted an audience of 1.75 million on Univision, marking the largest single-network audience for MLS since 2004.

With Messi clinching his 8th Ballon d'Or while at Inter Miami, the stature of the team and the league soared. His continuous stellar performances not only draw global eyes to Inter Miami but also significantly contribute to the growing popularity of MLS, making the experience of supporting American soccer richer and more exhilarating.


NYCFC's International Talent & Growing Club Interest
Founded only 10 years ago, New York City FC (NYCFC) is one of the youngest sports teams in New York and is also one of the best value teams to follow compared to long-established NY teams in other sports.

While MLB's Yankees are synonymous with the city, and have been around since 1901, they are also one of the most expensive NY teams to support. In comparison, NYCFC and other MLS teams like the New York Red Bulls provide good value for sports fans wanting to get behind a local team.

An approximate cost for a season would be $855 to support NYCFC at their games, including buying game tickets and jerseys, as well as purchasing food and drink at each game. At the other end of the scale, supporting the NY Yankees could cost as much as $12.5k per season!

To help promote interest in the franchise and encourage sales of tickets and merchandise, this MLS team has also embraced the talent of international soccer stars over the years. Throughout the franchise's short history, players such as Frank Lampard and David Villa brought a lot of excitement for fans.

As an all-time top scorer for Chelsea, Lampard was classed as one of the 'greatest players in world history' by Claudio Reyna, former director of football operations for the club. Villa also became a top scorer in the MLS with 77 goals.

The team's trust in international players continues, with Brazilian player Gabriel Pereira scoring 22 goals last season, showing that bringing in players from overseas really helps the team do better and attracts more fans.


Great Moves to LA Galaxy
Steven Gerrard, David Beckham, and Zlatan Ibrahimovic joining LA Galaxy brought a lot of buzz and skill to the team. Beckham's move was a game-changer, not just for LA Galaxy, but for MLS as a whole. He later went on to own Inter Miami, showing his lasting impact on MLS.

Gerrard's midfield control and Ibrahimovic's goal-scoring prowess were thrilling to watch, with him being included in the MLS XI Best for 2018, a list of the top players in the MLS from the year.

Their star power drew more fans to the stadium, boosting the team's popularity massively. The presence of such international stars helped in improving the team's gameplay, making LA Galaxy a stronger contender in the league, and elevating the overall profile of MLS.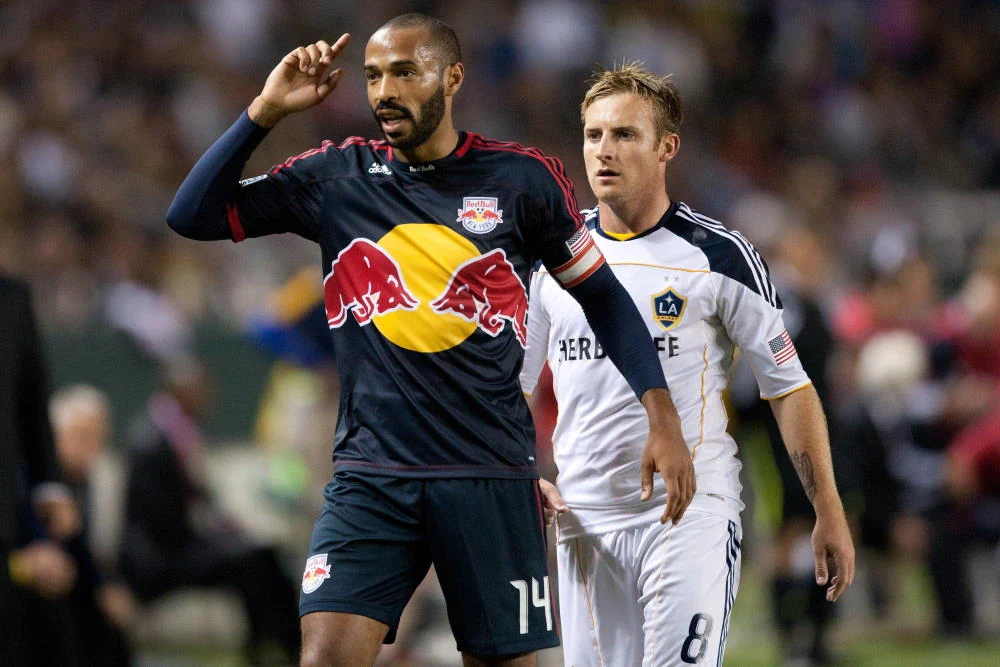 Thierry Henry at the New York Red Bulls
Thierry Henry's stint with New York Red Bulls brought a blend of elegance and firepower to the team. Scoring 52 goals during his tenure from 2010 to 2014, Henry became a pivotal figure for the Red Bulls. His remarkable scoring ability, paired with his global reputation, drew much attention to the team, making their matches a must-watch event for many soccer enthusiasts.

Each goal he netted not only inched the team closer to victories but also amplified the buzz around New York Red Bulls. Henry's legacy in European football carried over to MLS, and his impressive performance at the Red Bulls significantly contributed to the growing allure of MLS, making it a notable chapter in the league's evolution.


Orlando City's Top Midfielder
Kaka's move to Orlando City was a significant event for the team. With a prestigious Ballon d'Or title to his name before his MLS venture, his recruitment was a clear nod to the team's aspiration for international talent.

During his time at Orlando, from 2014 to 2017, Kaka netted 25 goals, showcasing his enduring finesse on the field. His presence not only elevated the team's performance but also attracted more eyes to Orlando City's games.

Kaka's blend of experience and skill made a positive impact, aiding in the franchise's quest for a stronger footing in the league. His time at Orlando City demonstrated the valuable contribution international stars could bring to MLS, setting a precedent for other teams to follow suit in scouting global talent.


Wayne Rooney & D.C. United
Wayne Rooney made a big splash at D.C. United, both as a player and then as a manager. When he played in 2018, he did really well and even got picked for the MLS Best XI alongside Ibrahimovic. Subsequently Rooney became a manager for the team, drawing on the experience gained during his career at top level teams including the EPL's Manchester United, as well as on the international stage.

Rooney's presence brought more fans and attention to D.C. United, and helped show that MLS is a league where top players and smart soccer minds can make a difference. His time at D.C. United made the team more popular and helped the MLS become better known.